We got off to a reasonable start around 8:30 and the temperature was just nudging 40°F. On the way out I snapped pix of the Cathedral and the Bishop's Palace.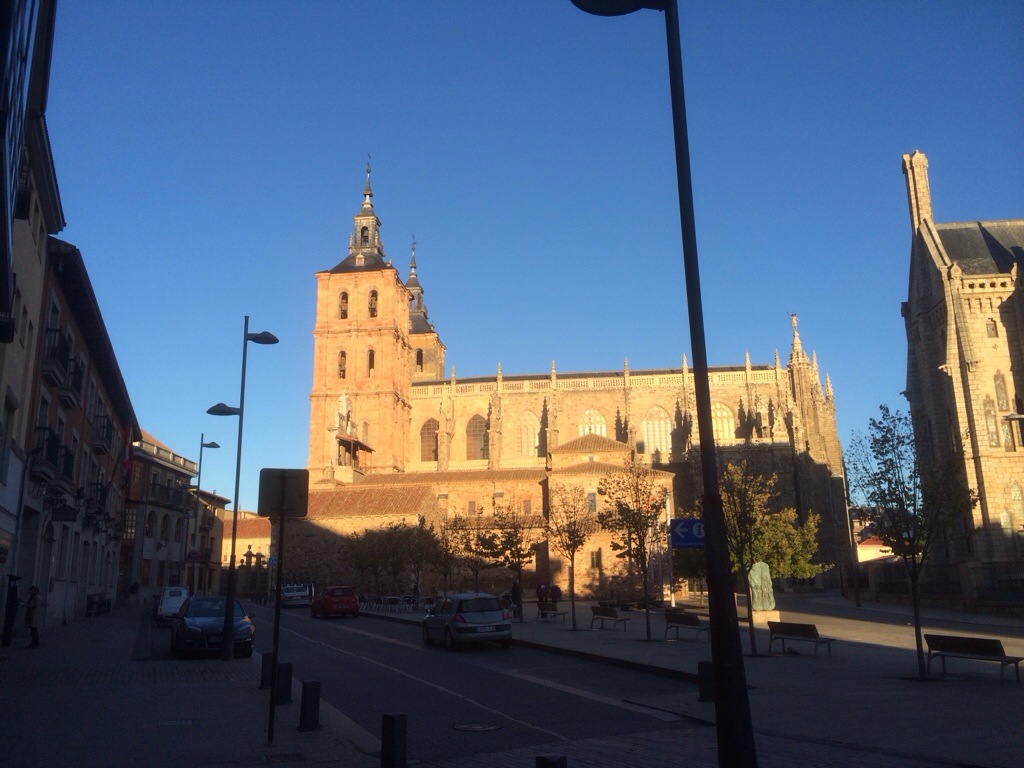 After walking a little more than a mile we stopped for café and removed one layer. We had lunch in Santa Catalina de Samoza and removed more layers. It was 70° up here. We have crossed over the 1000 m elevation (3048 ft) and will go higher over the next two days.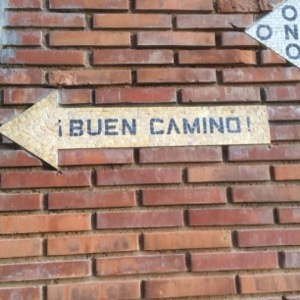 in Santa Catalina we saw an amazing stork nest.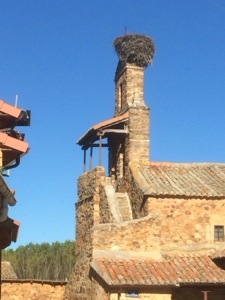 We are now in the Maragato section of the Camino. The people are famous for their colorful clothes and thatched houses. Their origin is unclear with theories including Visigoth, Mujedar, Carthaginian and several other possibilities. Here is one of the houses.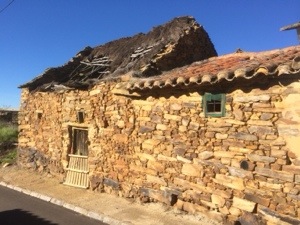 We expected to dine tonight at just where you would expect, the Cowboy Bar. Unfortunately it was closed and we has spaghetti from a nice Italian couple and augmented it with rice, cheese, and peanuts. We need to pack emergency food!