Three plane rides and we are home to leaves and Franklin.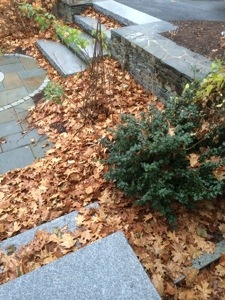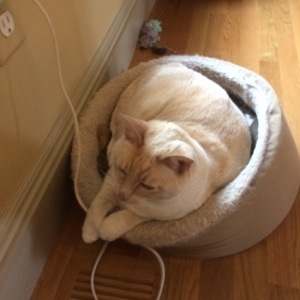 We had breakfast in the Parador, and then caught a taxi to the airport. The plane from Santiago to Madrid was a little late, but we managed to get from the local gates to international within an hour of walking…seems like another day on the Camino. The new Airbus plane from Madrid to JFK was good, although seven hours long. There was a seat back monitor which the audio plug right there, rather than than in the armrest. The other great item was that there was a USB plug to charge your phone or tablet computer. We each watched three movies during the flight, which we hope will help with jet lag. We got through JFK pretty quickly and had a short flight to Boston. Anna picked us up and we drove home after dropping her off. We got home around 9 PM, only 21 hours after our 6 AM Morning alarm.
The whole spiritual, cultural and physical experience of our Camino was incredible and hard to put in words. We are so happy and proud to have finished.