Long day. We left Boston at 5:30 pm and arrived in Madrid around 5:30 am, (6 hours flying and six hours of tome diff). By the time we got our packs and repacked for carrying it was 7 am. We got train tickets to León, took the train downtown at 7:30 and waited until 1040 for the train to León.
Got into León at 1330 and started to walk. We resisted walking past the Parador lest we succumb to the temptation that got to the perigrinos in The Way. I did take a picture as we passed near it anyway.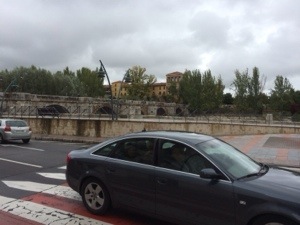 We then continued out of León on the Camino.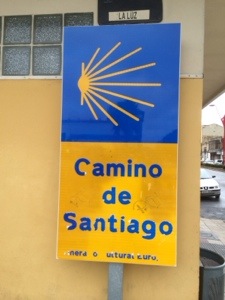 Continuing on, we walked past a small chapel dedicated to St James, and a small collection of bodegas, or underground houses.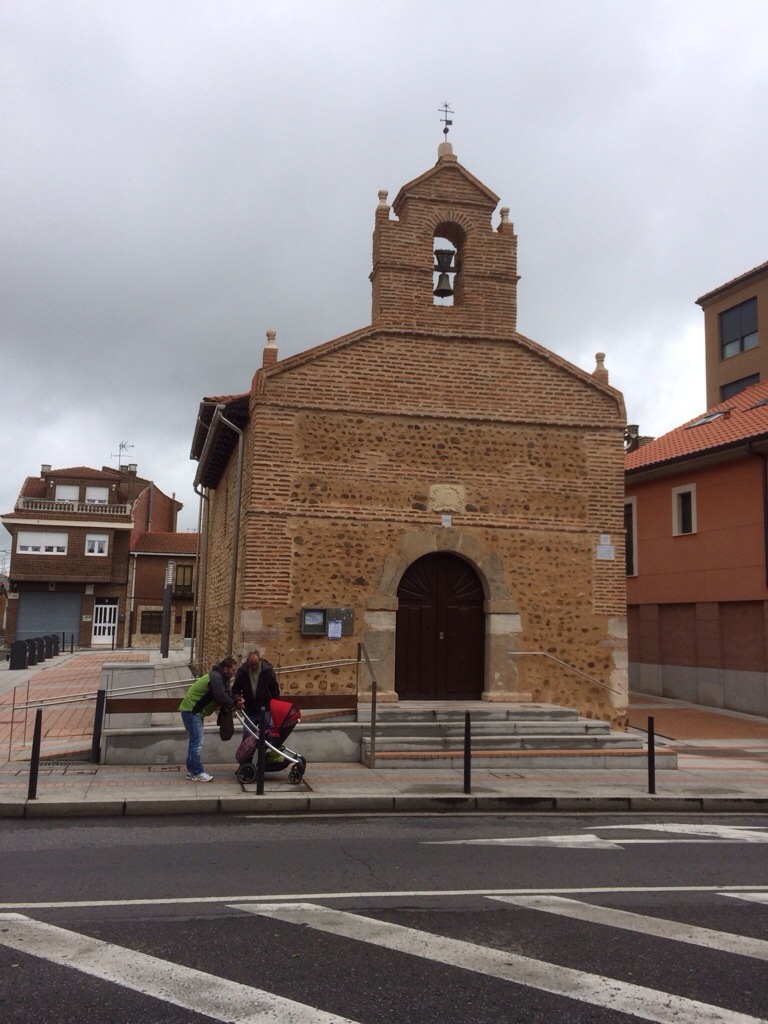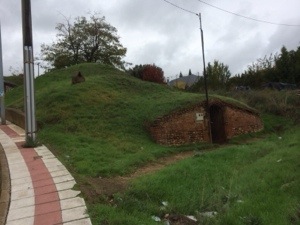 We arrived in Virgen del Camino and checked in at the Albergue de Don Antonio y Doña Cinia. We showered and did laundry and then went out and tried and failed to find a restaurant. We got empanadas and wine and had them at the Albergue kitchen. We shared wine with Clara from Seattle and the Philippines (more on her later).
Less than 5 miles walking today. We will take it easy for a few days until we recover our Camino legs.