We left the hotel before 8, stopped for a croissant before walking out of Pamplona. Our first stop was up a hill to Cizur Menor – PRS 22 and the 12th century Church of San Miguel, founded by the Hospitallers in 1135. The Romanesque-Gothic door has a tympanum with a crismón, a motif invented to distinguish Catholic monuments from Aryan. It contains a cross, the chi-rho that begins Christ in Greek and then alpha and omega as the beginning and end of all things.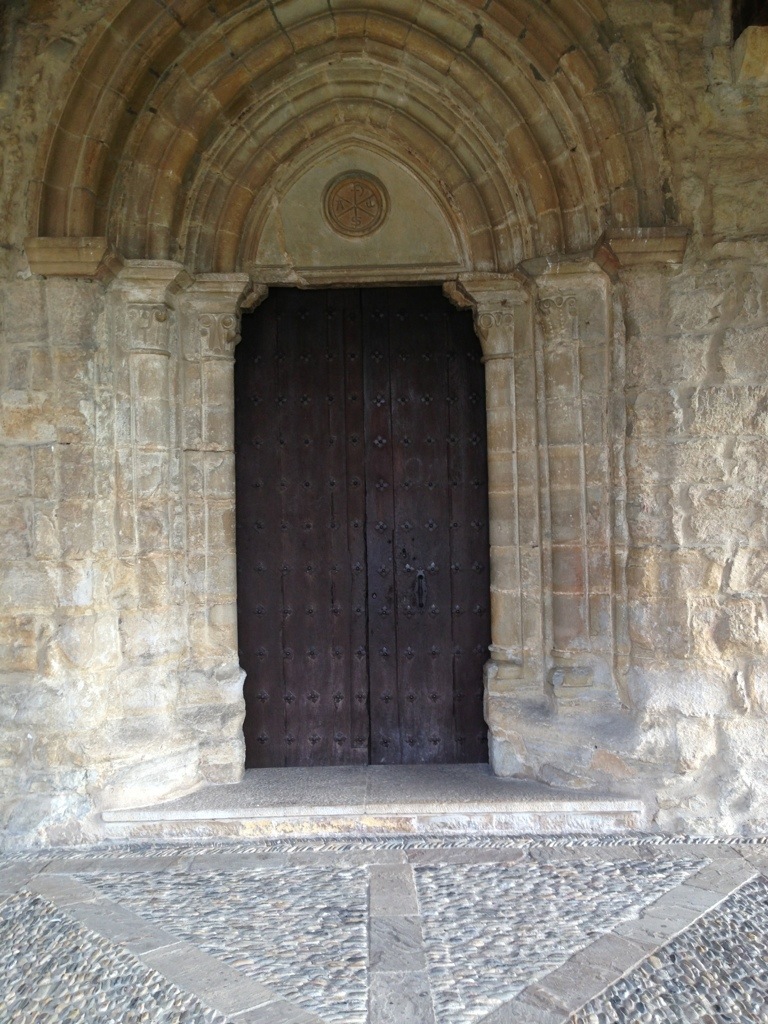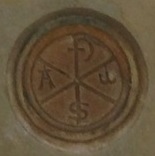 Here is the Church of San Miguel.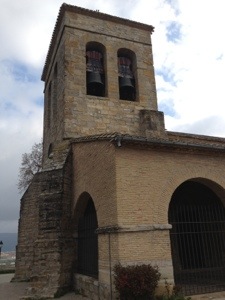 After this, we had some yogurt at a bar and started up towards Zariquiegui arriving around 2 PM. Were told that the Albergue was closed and that we had to continue another 6 km to Uteri.
Here is the 13th century church in Zariquiegui.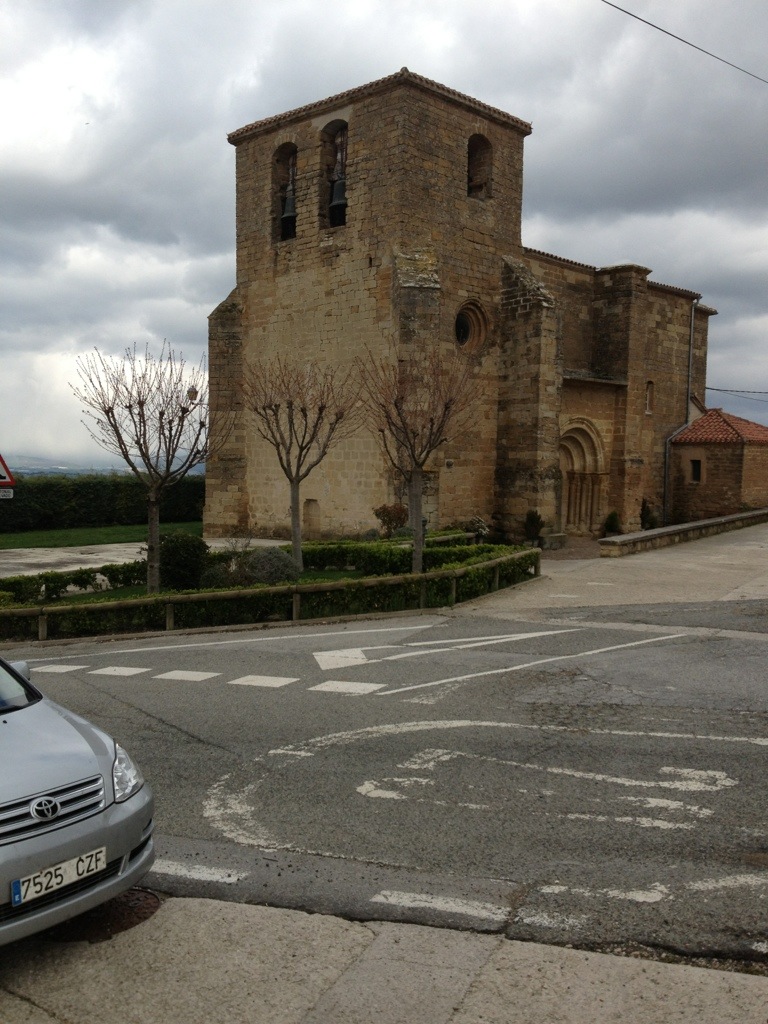 We had lovely ham and cheese Subs and then proceeded up through incredible quantities of mud to the Alto de Perdon, the peak which is covered with windmills and at the top there are Pilgrim sculptures. Here are the sculptures, with us and without.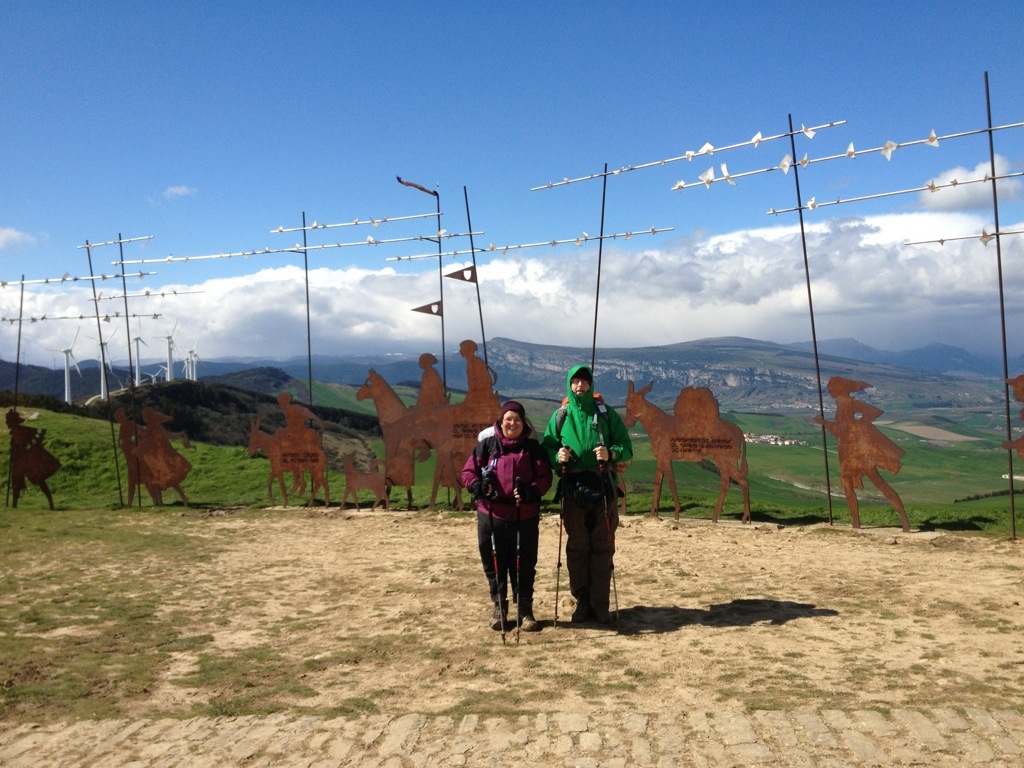 We continued over and now the mud was replaced by steep rocks for several km. We finally arrived in Uterga after 8 PM, a 12 hour 12.4 mile hike. We had dinner and slept in a private room.