A longish (for us) walk of 11.5 miles. We left after breakfast and the first thing after Navarette was the cemetery. The entire front if the Hospital de San Juan de Acre (the ruins of which we saw in the way in) was moved to the cemetery (PRS-30-2). Here are a bunch of photos of the entrance and its capitals.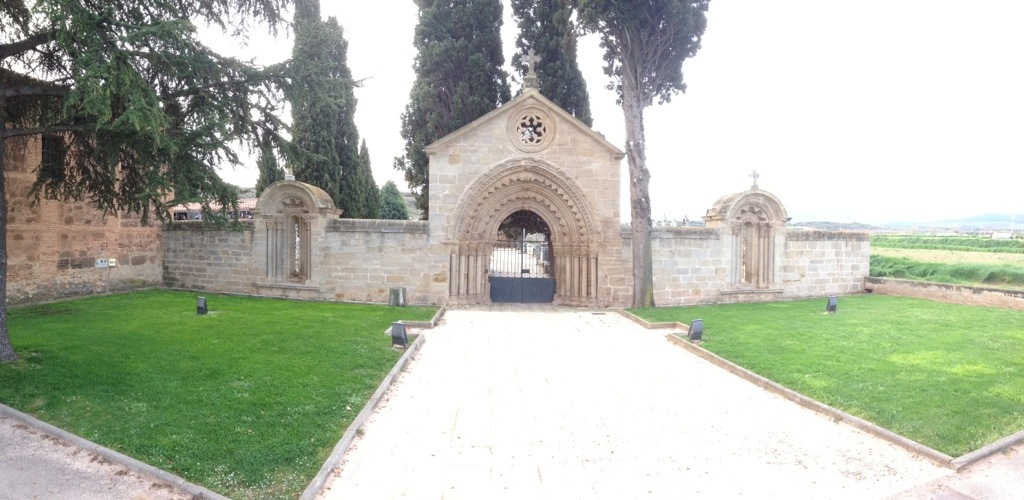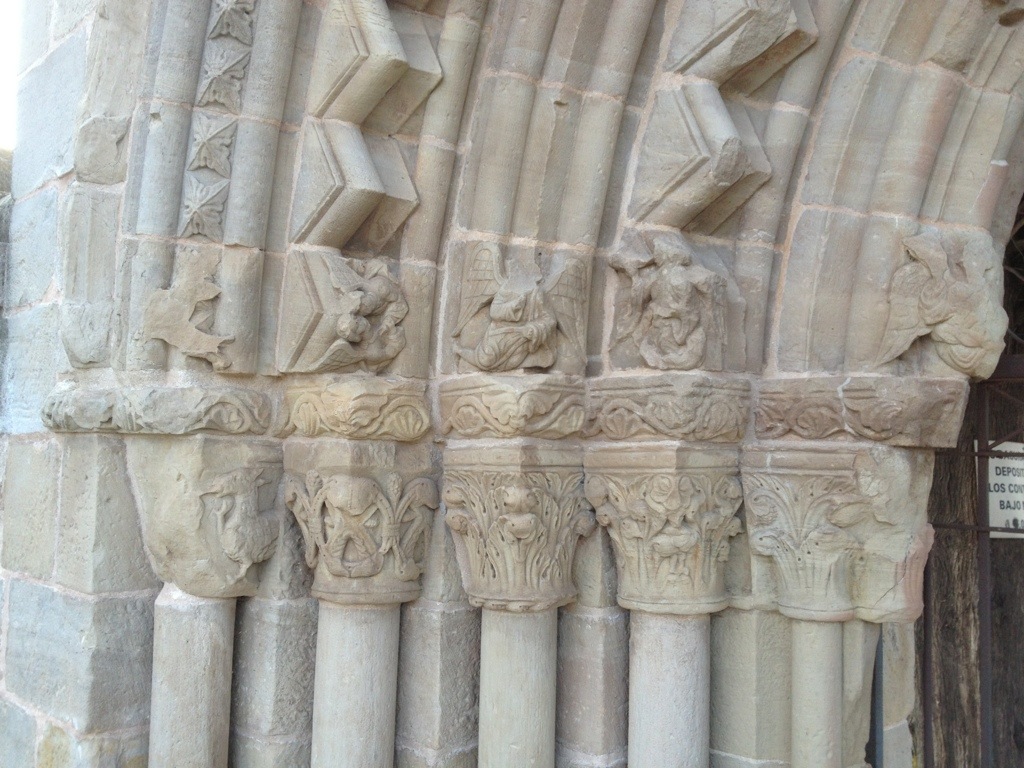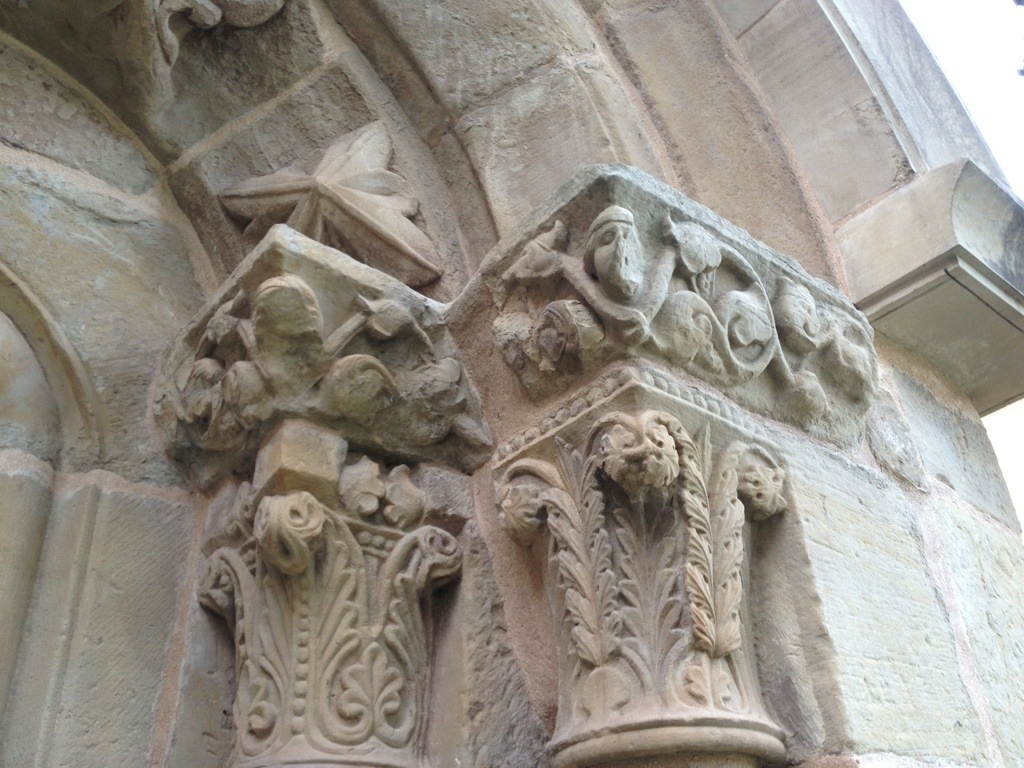 We then continued to walk through gorgeous Riojan scenery. Coming on a beehive shelter and the spot (or one the spots) where Roldán, Charlemagne's main knight, killed Ferragut, the 9 foot Syrian giant with either a rock to the head or a knife to the belly. Roldán is known as Roland in French history.
Note that there is a radio mast on the hill where the killing took place.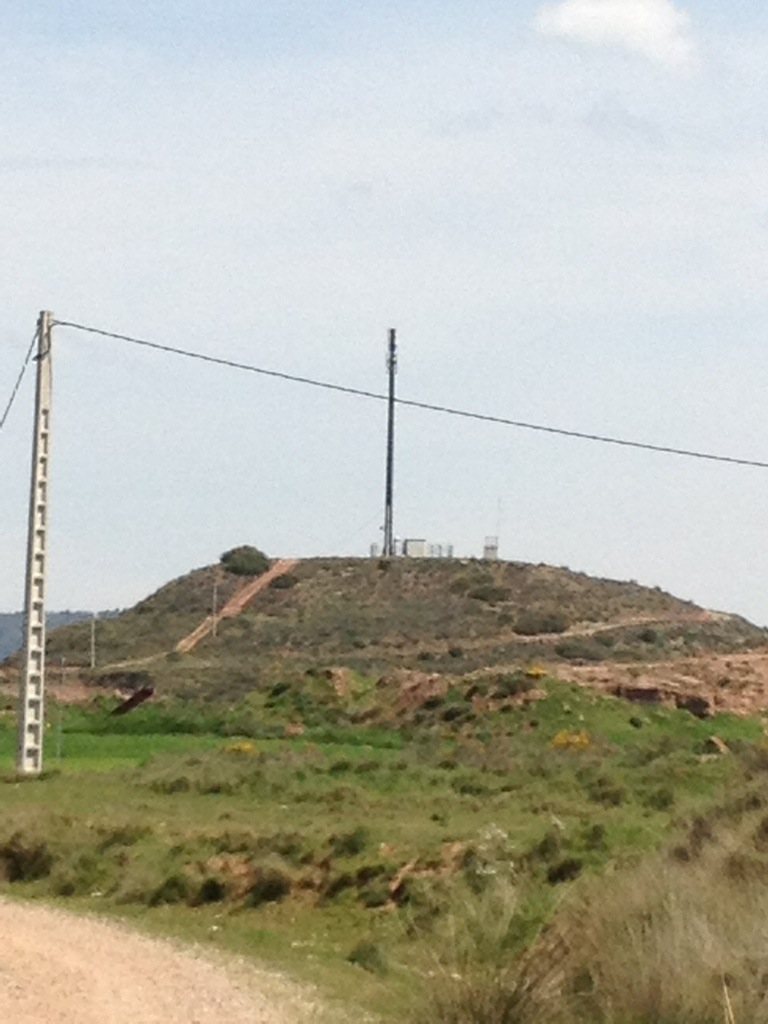 Over a cute bridge and we made it into Nájera. Dinner and bed and ready for next day.