Last post was getting a little long. In the late afternoon we took a bus up to the Suso Monastery. No photos were allowed inside but I did get a picture of the tombs of the 7 Infantes de Lara who were beheaded by their uncle in a fight over succession. The bodies are here the heads are elsewhere.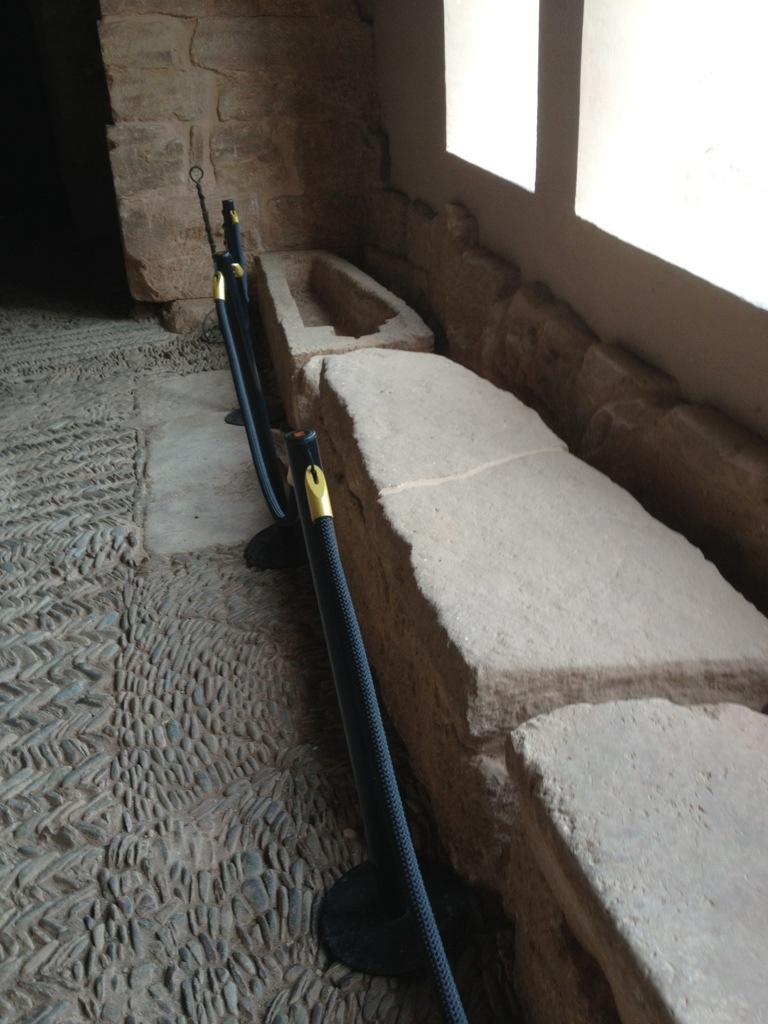 Here is the keyhole shaped entrance and the capitals.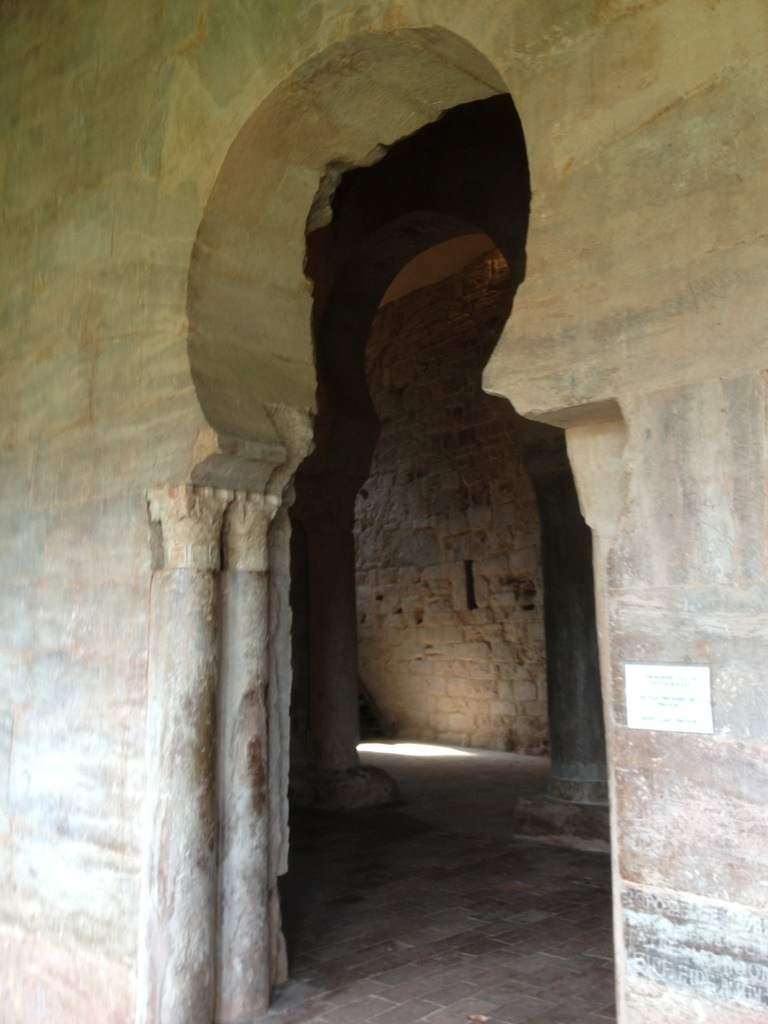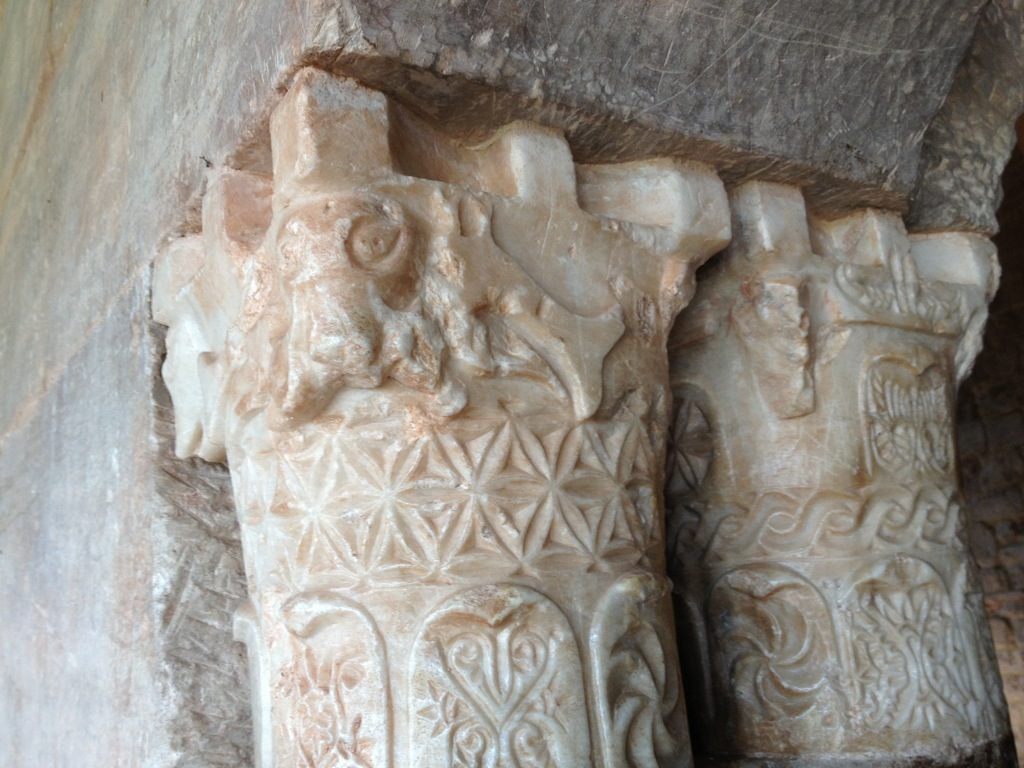 Finally here is a picture of Yusa taken from Susa and a picture of snow caps from our room.