Our last taxi rides of the Camino. After packing and breakfast, we got a taxi to the start of the 1300 meter high O Cebreiro. This was our first town in Galicia, the westernmost region of Spain. In addition to Spanish, Galega is also spoken. It is a Celtic language, since the people here are from the same stock as Scottish and Irish. Most obvious thing is the use of "X" in words to replace the "J" in Spanish. This is similar to what I remember from the Basque language in Navarra.
We went into the little tienda which sold all sorts of great hiking equipment and Susan found the Altus poncho she had been looking for.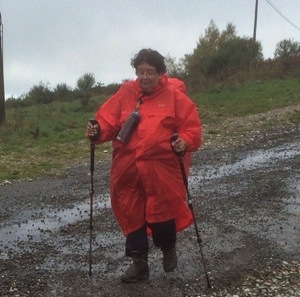 We then went into the Iglesia de Santa María la Real. In the 1960's an ancient church was found and in the 1990's it was restored. Only a few things are original, including the baptismal font.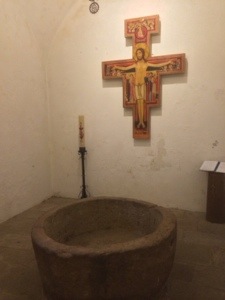 Here are other shots in the church and around it.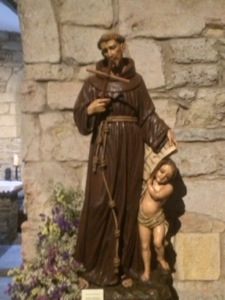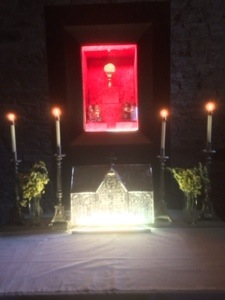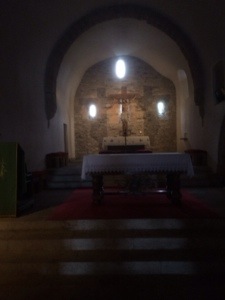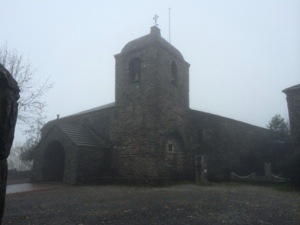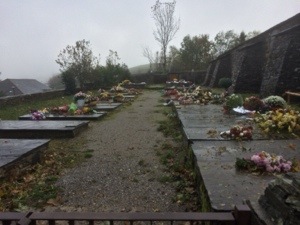 There was also a bust of Don Elias Valiña, a priest and scholar whose 1985 book was the first modern Camino guide. He is considered the father of the modern Camino. He is also responsible for the km markers throughout Galicia.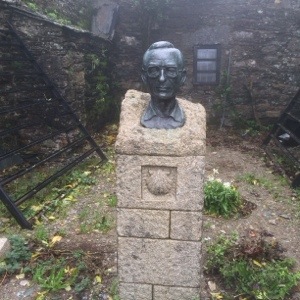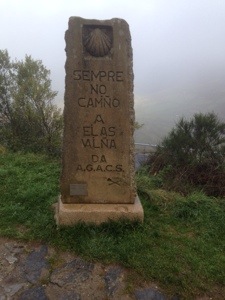 In O Cebreiro their is also a reconstructed Palloza, the way people would have lived in early mountainous Galicia. It would have a thatched roof, two rooms, one for people and one for animals and a single entrance.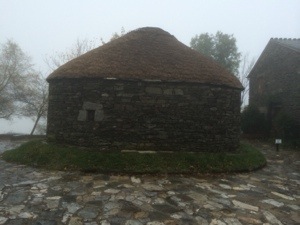 We then started to walk up and down the hills at the top of the mountain. Gorgeous views when we were below the clouds and it got better as the day went on.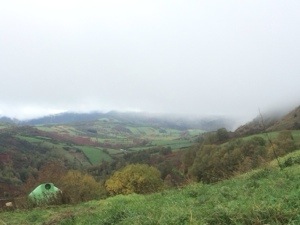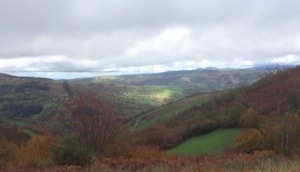 We stopped for lunch (bocadillo de jamón y queso with cerveza) in Liñares and then went over Alto de San Roque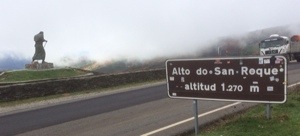 More ups and downs and we arrived in Hospital de la Condesa and had tea and coffee. We were now around 1200 m ASL and we plugged ahead. The views were getting better.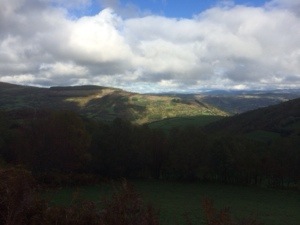 We were quite exhausted and only around 1260 m when we got to San Oxan (St. John in Galega) church. The cross at the top had a bird and a fox. I am not sure if the significance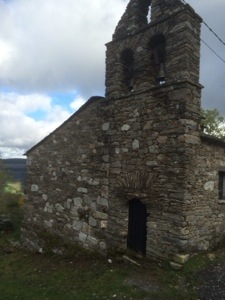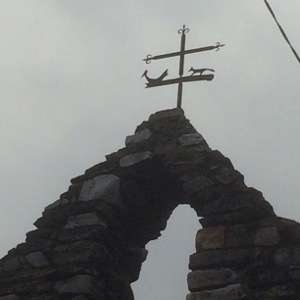 The next 70 m vertically were very steep but we reached the Alto de Poio.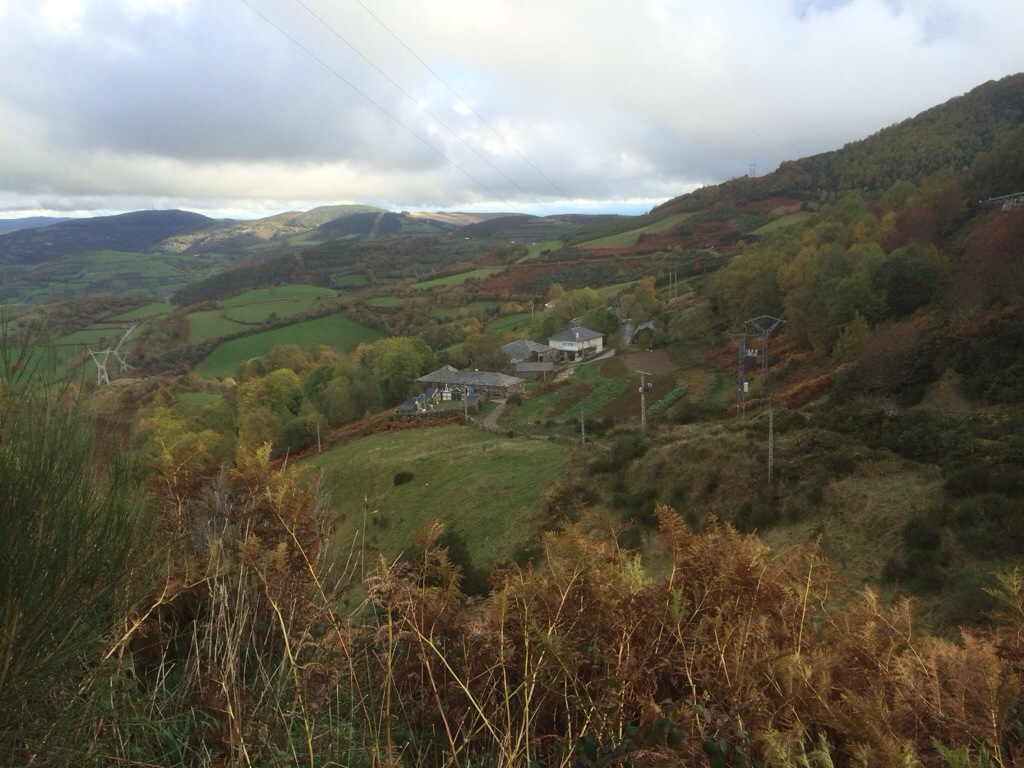 We stopped at a bar there, had agua con gas and called a taxi who arrived 20 minutes later to bring us to Triacastella. We checked into the Albergue Crispeta, cleaned up, had dinner, and are now relaxing while a load of wash cycles.