We had a huge day going the "short" way towards Sarria. We left around 9 am and started toward San Xil and the Alto de Riocabo. Seemed like a good idea, but several hours later 300+ meters higher, we weren't so sure The big problem was lack of bars to rest and get café. Views were astounding.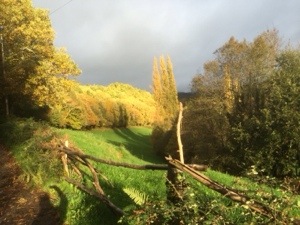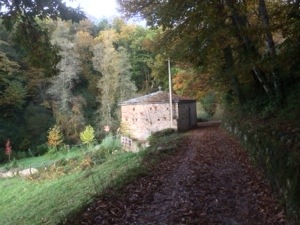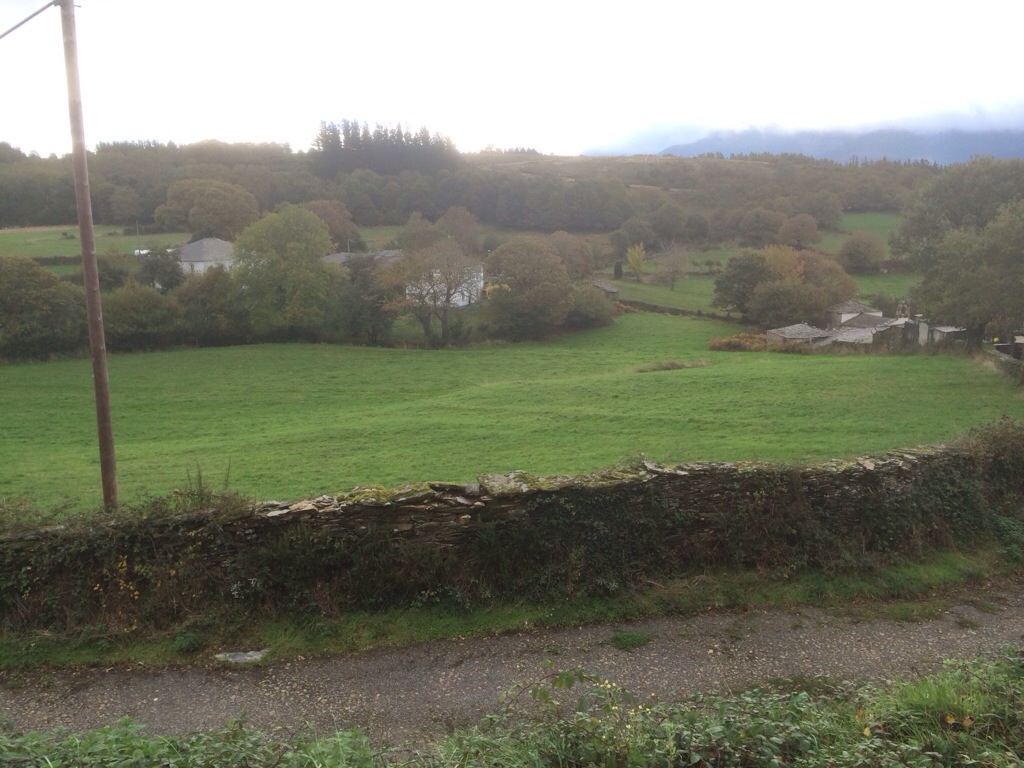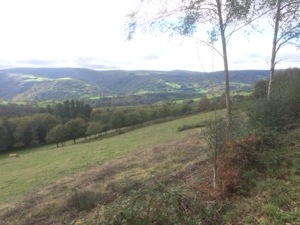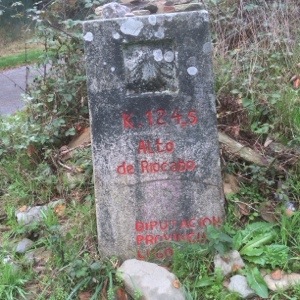 While going up we were in a part of the Camino which had eroded over the centuries to create a trench of at least 10 feet.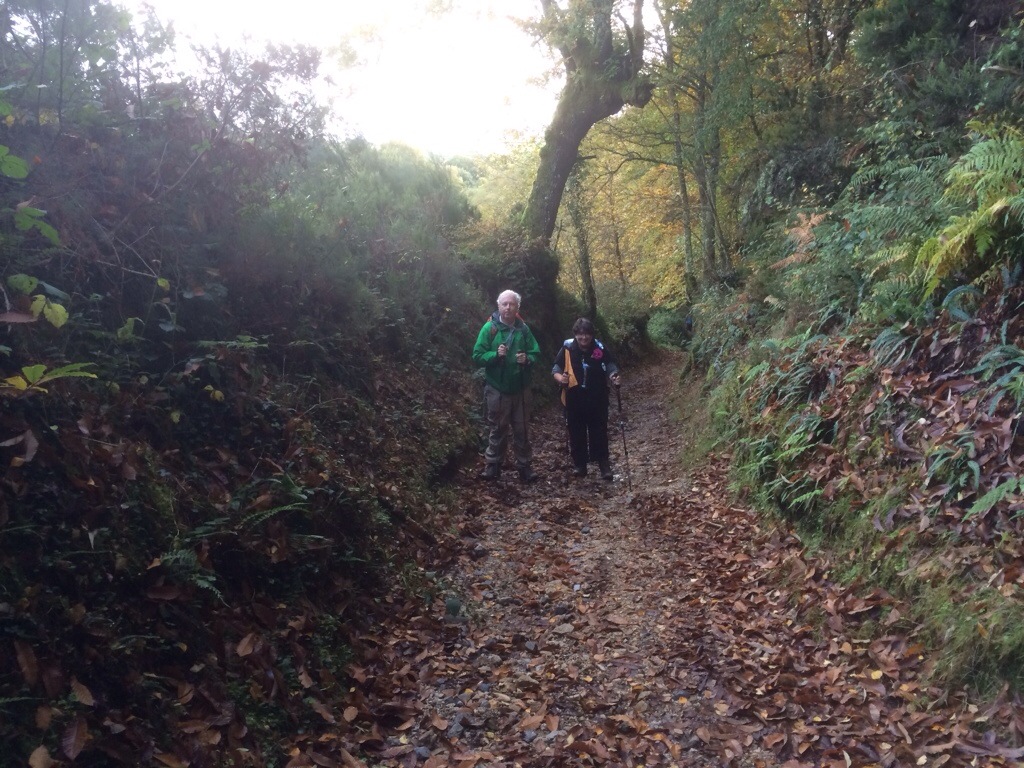 Of course, what goes up must come down. The descent was lovely and treacherous, walking on slate or granite with wet leaves and chestnut husks.
Once we got to the bottom we came to the river. At this point, the river had taken over the whole path and we had to walk on the wall.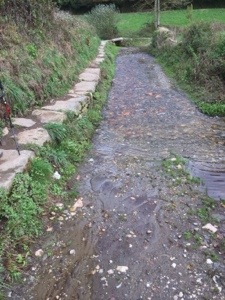 We finally got to the first place we could have lunch around 2 pm and were ravenous. We had to go another 5 km to get to San Mamed del Camino (Spanish spelling, note Galega in title of today's blog. We are at Albergue Paloma y Leña.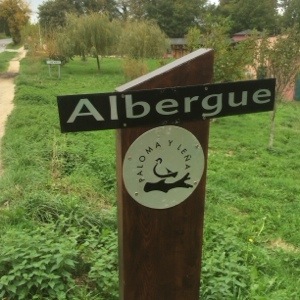 the Albergue is lovely, one of the nicest we have stayed in. It is motel style so each room has 2 bunk beds. Since perigrinos are few at this point, we got a room to ourselves. We had a lovely vegetarian dinner with a French couple whom we had seen a couple of nights ago at dinner in Trabadelo.
We are now encountering km to Santiago posts every 500 meters. This is a big encouragement. We are at 117 or so tonight.