We returned to the Cathedral (PRS42-1) for a visit since we had missed the main church in the process of looking at chapels. I will fill in yesterday when I get a chance. Here are highlights from the main church. First the main Retalbo.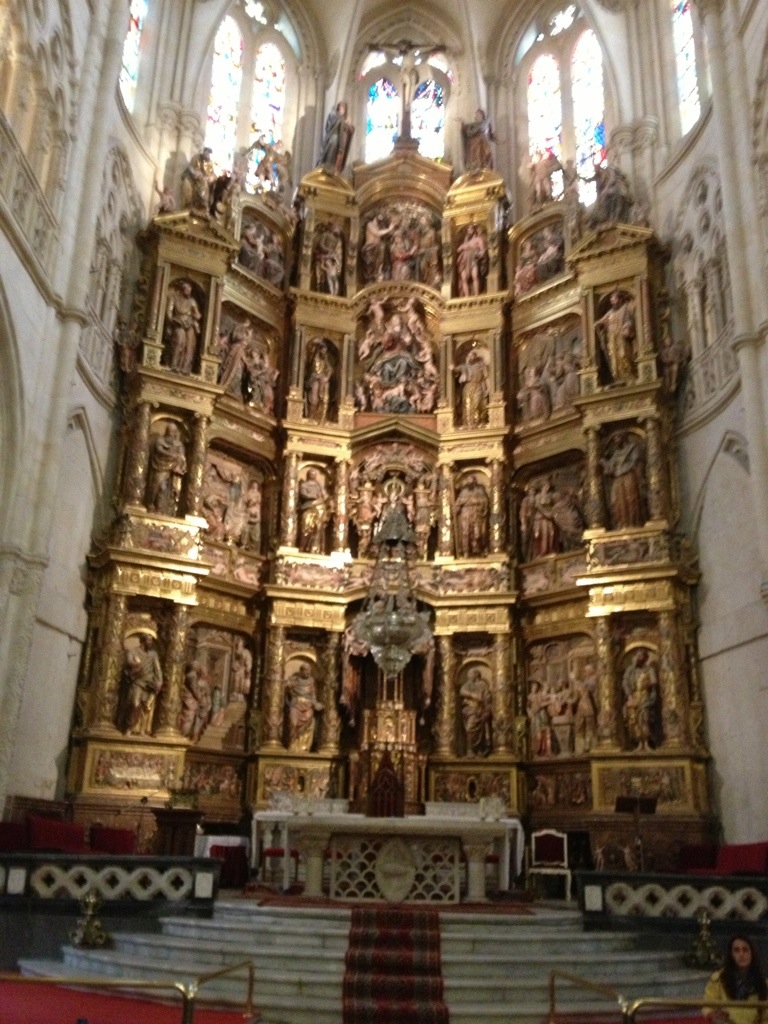 The grave of El Cid.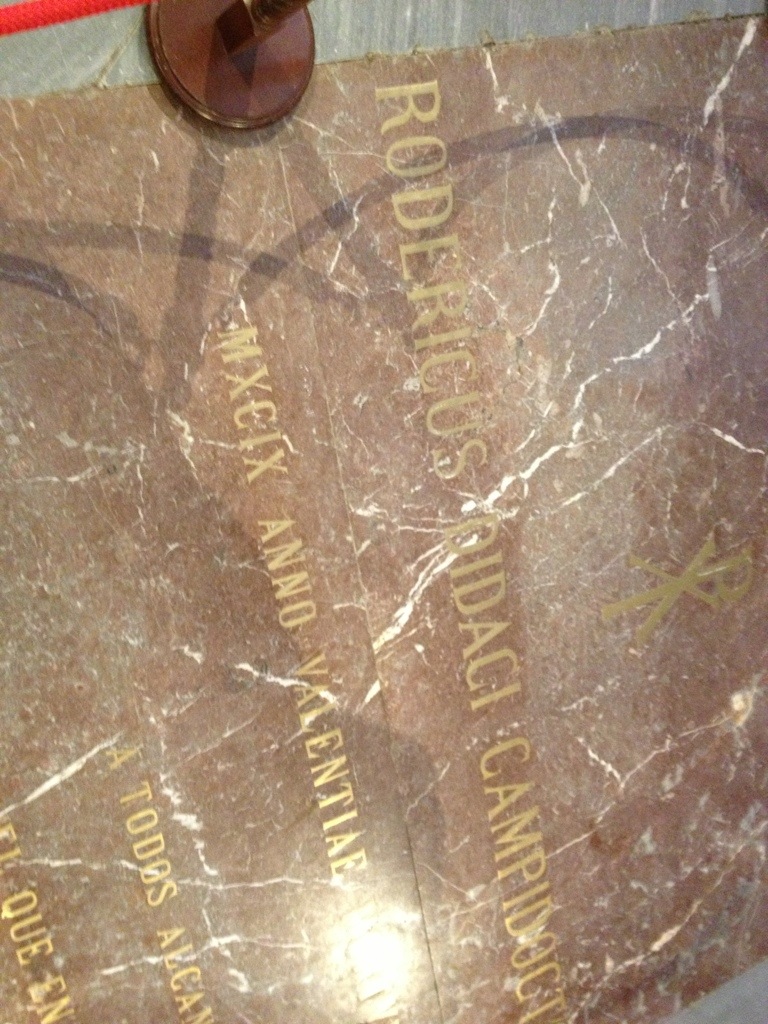 The ceiling and the choir.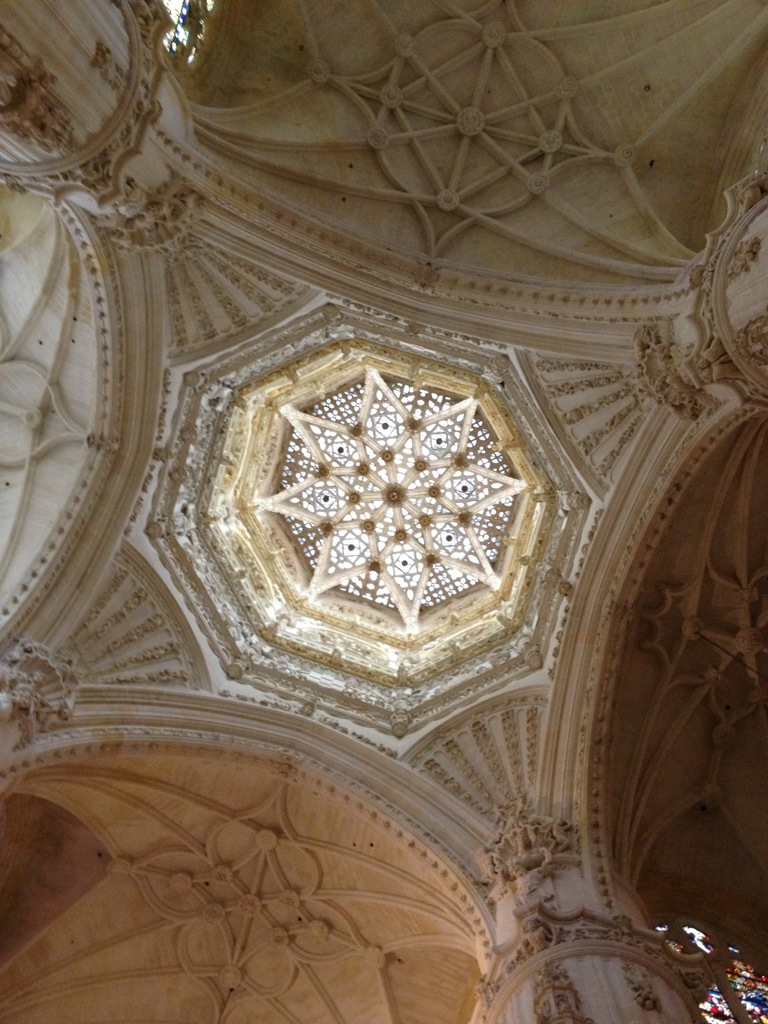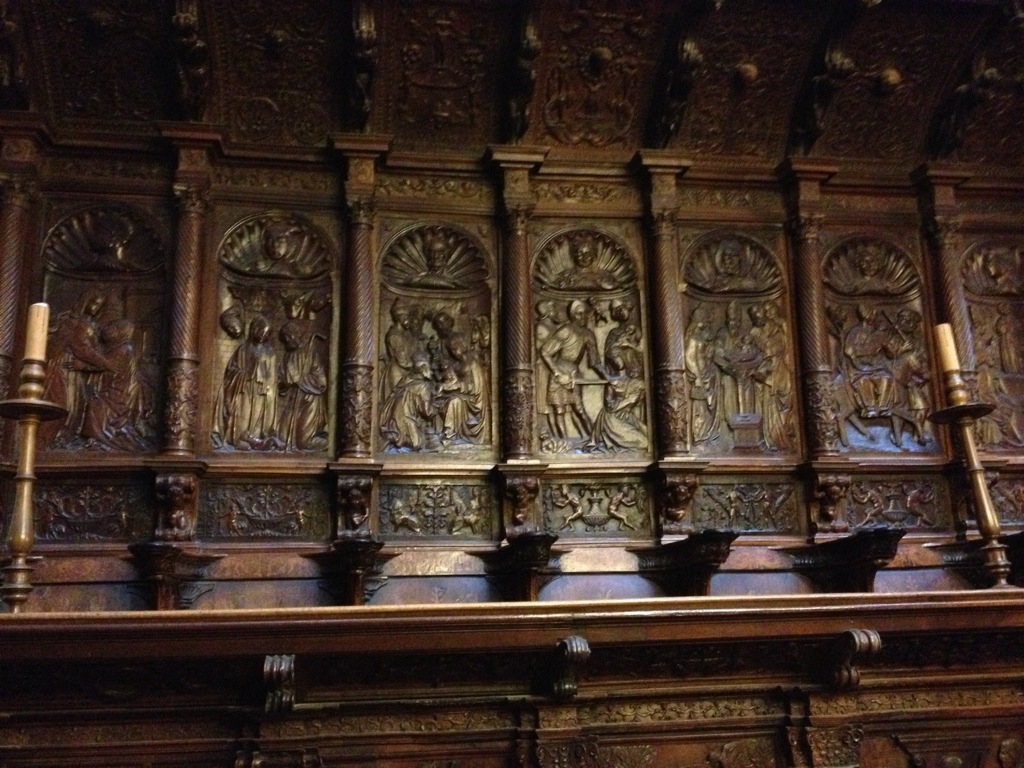 Also in the choir, the Urinating Angels.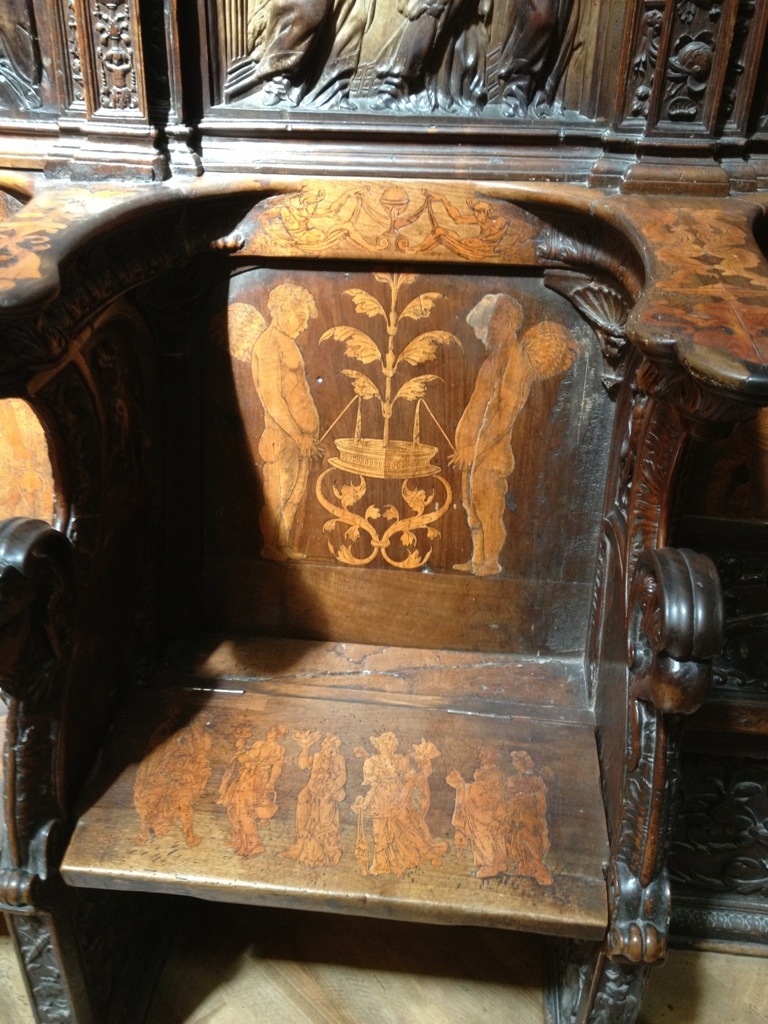 After lunch we walked over to Monestario de las Huelgas (PRS-42-14). It was amazing but didn't allow indoor pictures. It was founded by Leanora la Inglaterra the wife of Alfonso VIII, and daughter of Henry II and Eleanor of Acquitane (you remember them as Peter O'Toole and Katherine Hepburn). There was awesome artwork and artifacts. Here is the outside of the monastery.