Before leaving town, I took several pictures of the church/fortress. It is quite imposing.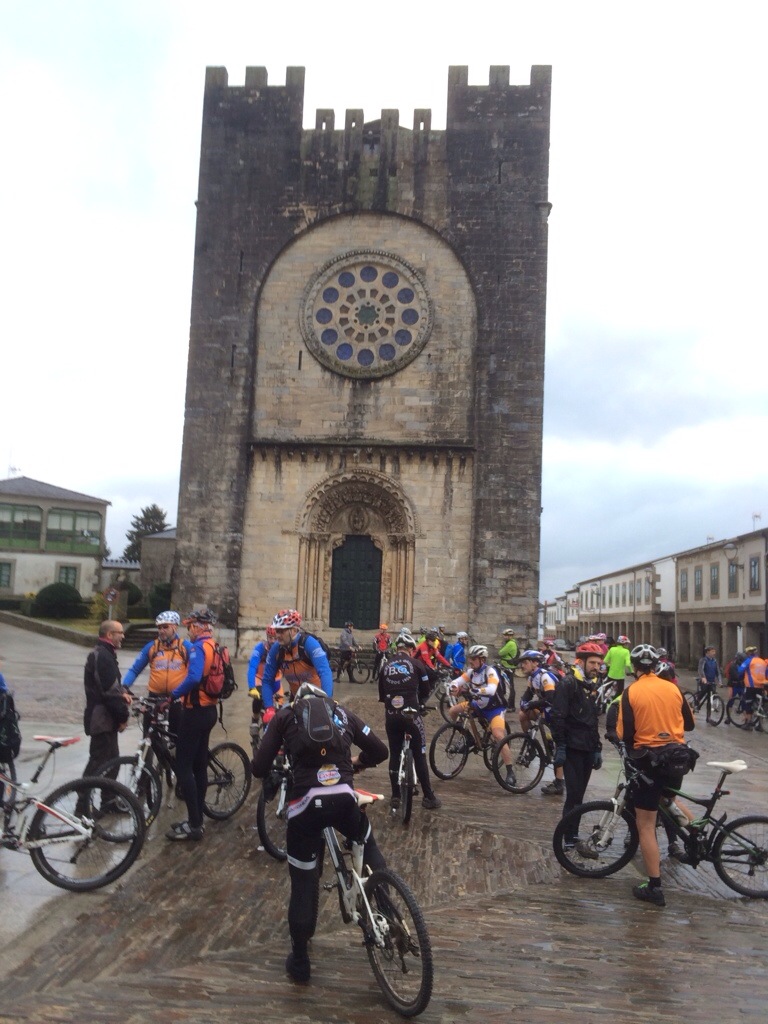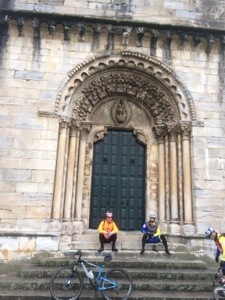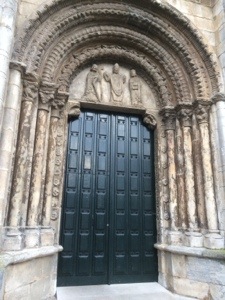 We had come up a ton of steps to get to Portomarín and on the way out we went down a long curving road and over a much less scary bridge to get to our first km post of the day.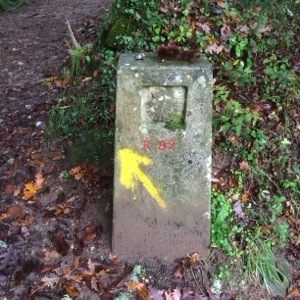 As you may have noticed there were a bunch of bicyclists in front of the church. Since it was Sunday, a day off for people, there were hundreds of cyclists going up and down the Camino and getting completely filthy. But they were clearly having fun!
I took a few scenery pictures, including pine forests, during the day as we continued to dodge cow pies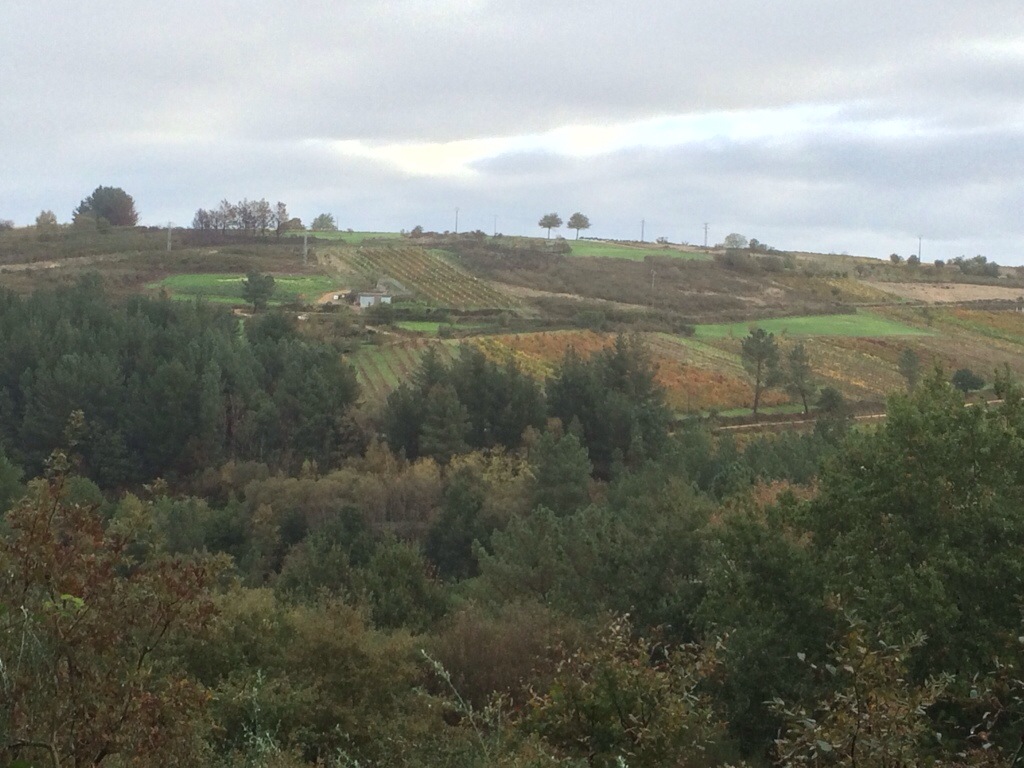 We had a cerveza break in the afternoon and decided that sore feet necessitated a stop for the night. We left the restaurant and missed the Albergue in Hospital de la Cruz and walked another km or so to find that "open all year" in the guidebooks didn't mean anything so we walked back and found the Xunta de Galicia Albergue. Low bunk beds but not many other people (BTW Xunta is pronounced hunta and means government). The major drawback wa the men's and women's showers were sort of like high school boys locker room. Had dinner at same place as previous break and slept until 7.