Full 12.5 mile including a meseta climb which featured 1050 meters with 12% grade. The first place we came to was the ruins of the hospital San Antón (PRS-45). Lots of carvings around the doorway although they are in pretty rough shape.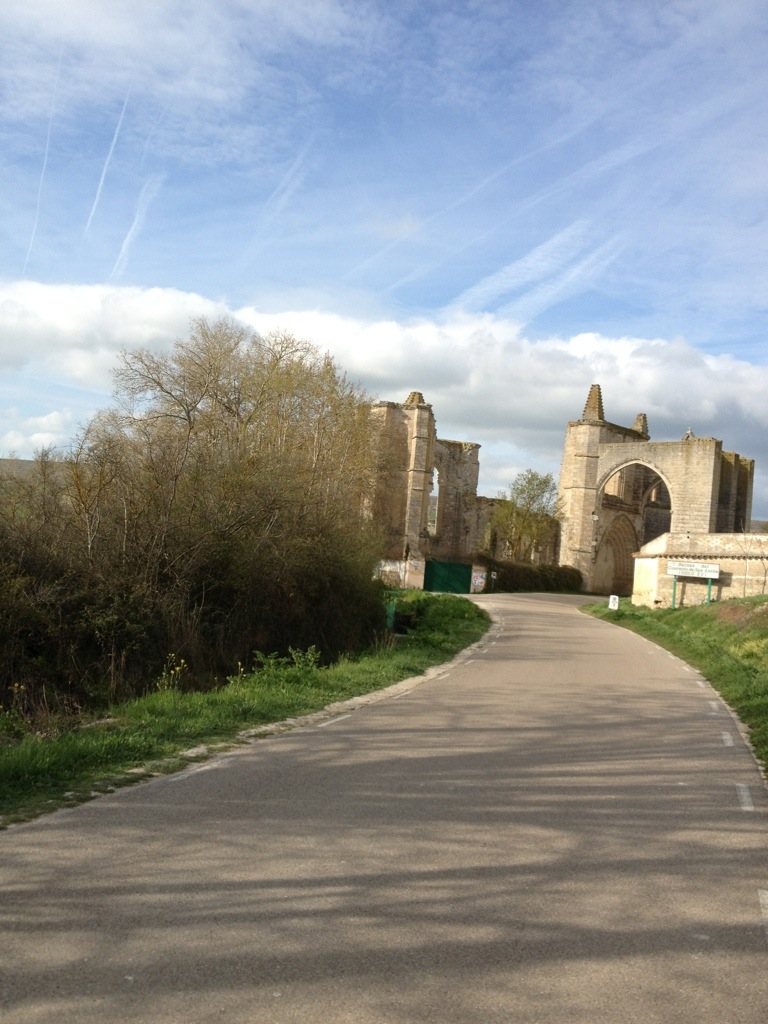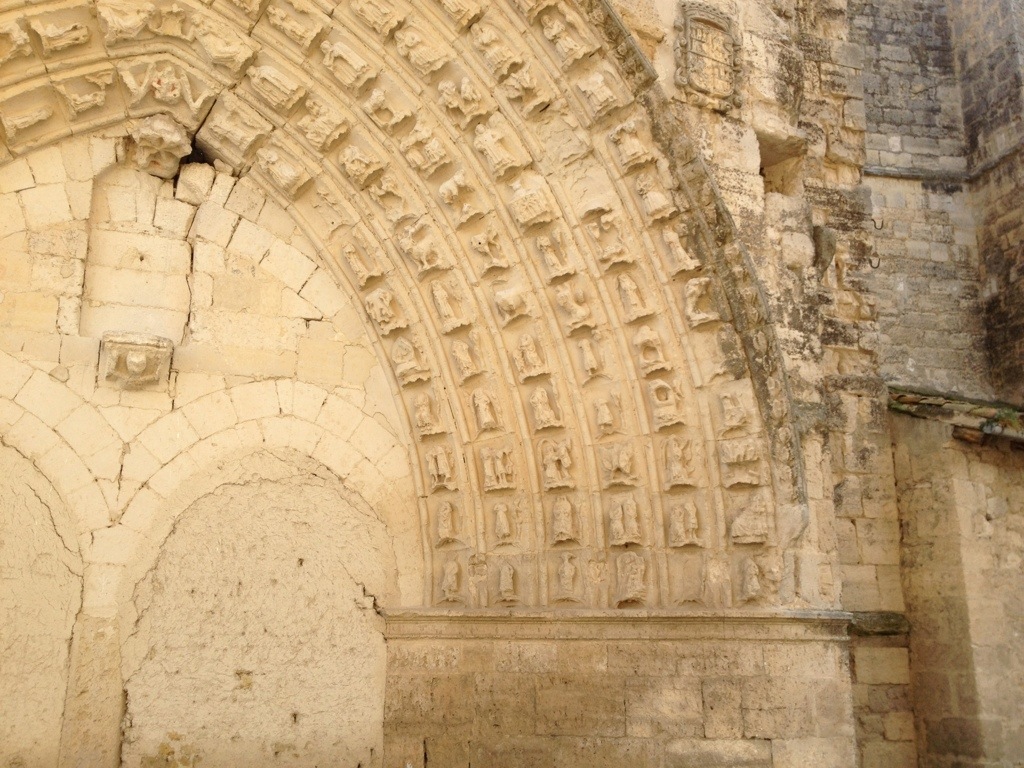 The next town is Castrojeriz (PRS-46). We had lunch at a bar next to Ex-colegiata de Santa María del Manzano. It being Monday nothing was open to look around, but here are two of the entrances.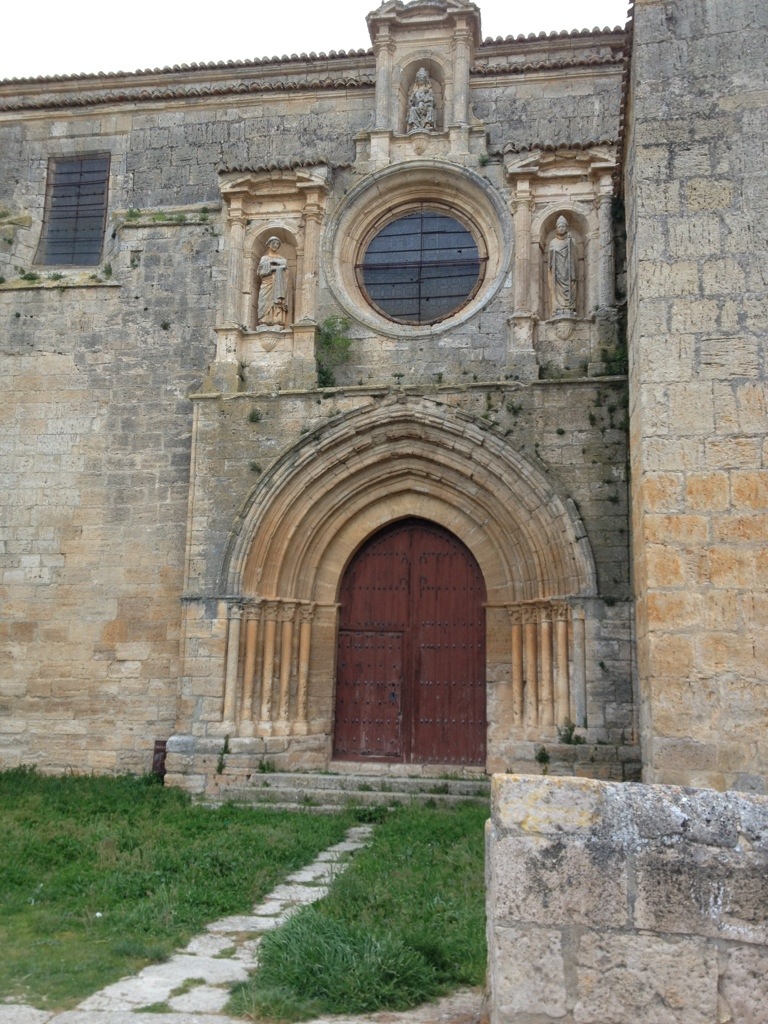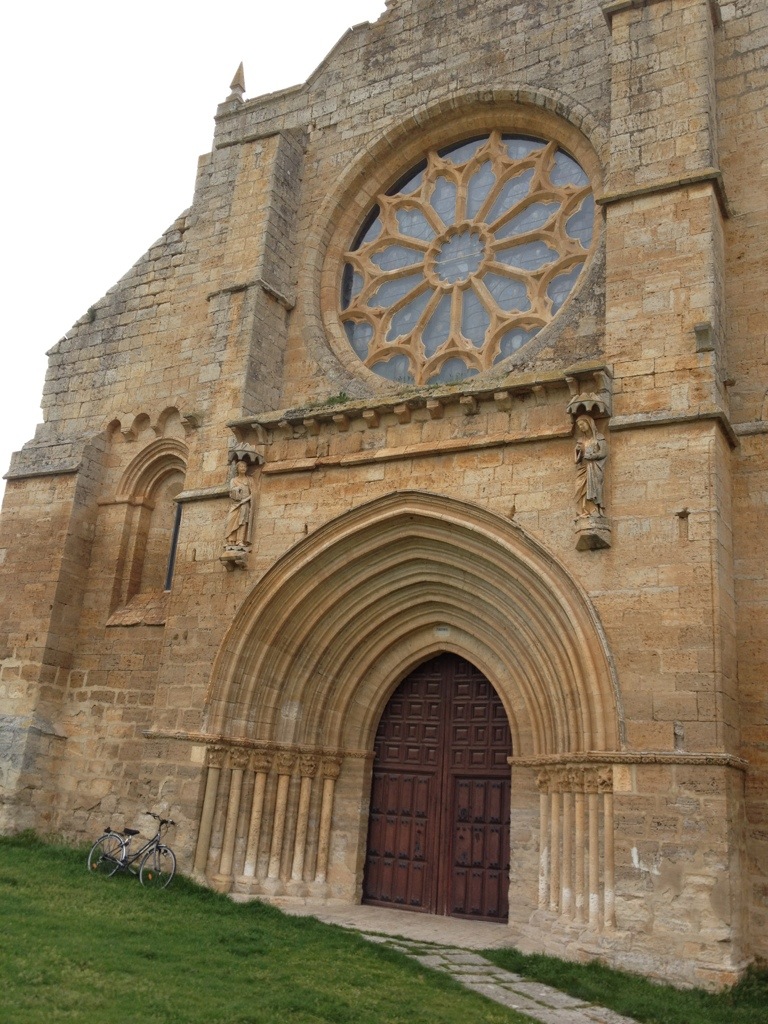 High on the hill above Castrojeriz is a castle which has history back to Julius Caesar or Pompey and later Visigoths, Moors and Christians.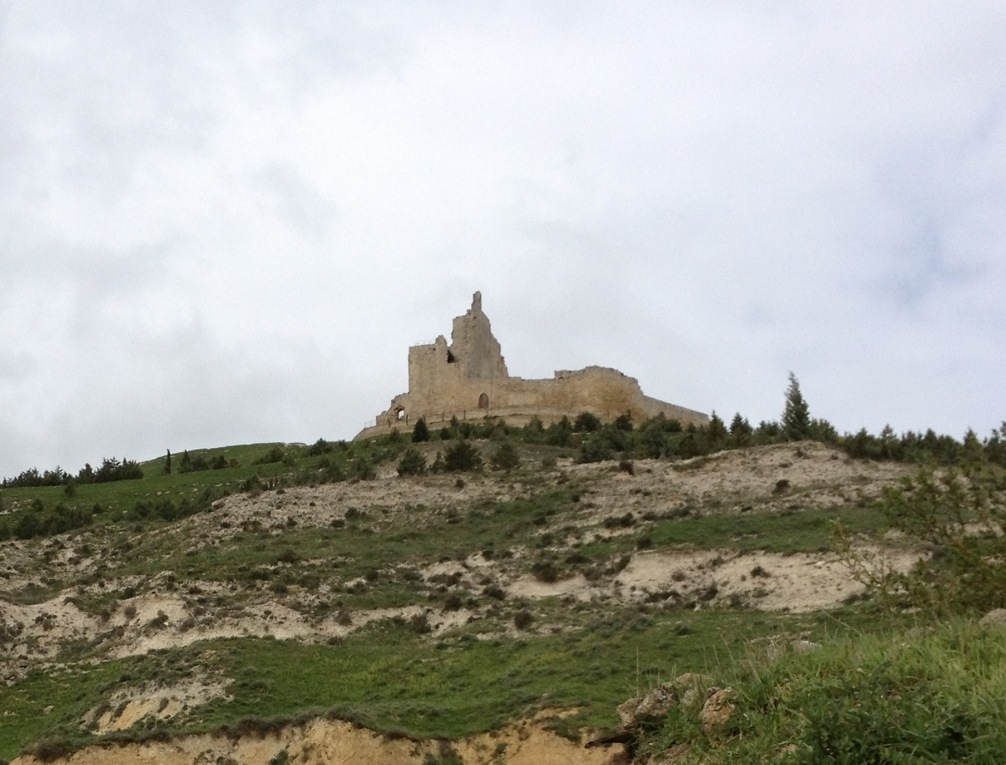 On the way out if town, we passed the Iglesia de Santiago de Los Cabelleros and were reminded of our own mortality.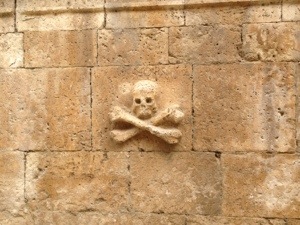 After leaving Castrojeriz we were confronted with the big hill. 12% grade on the way up and 18% on way down. Spectacular views from up here though.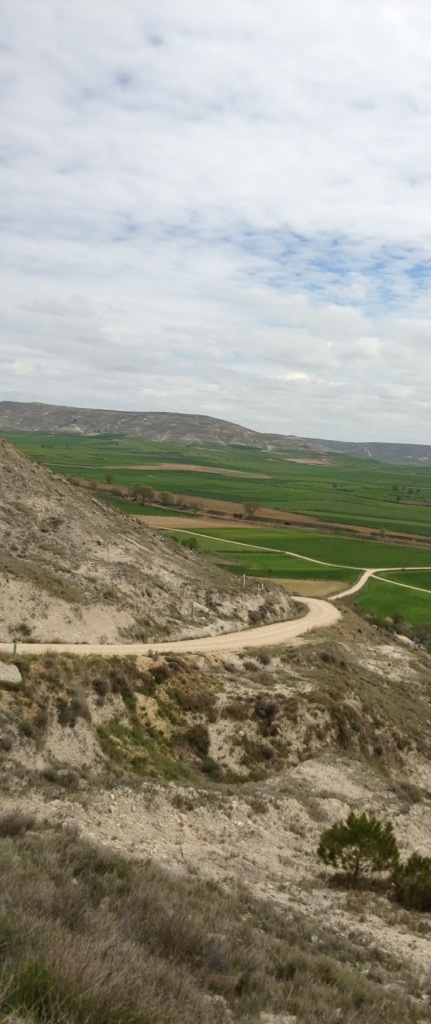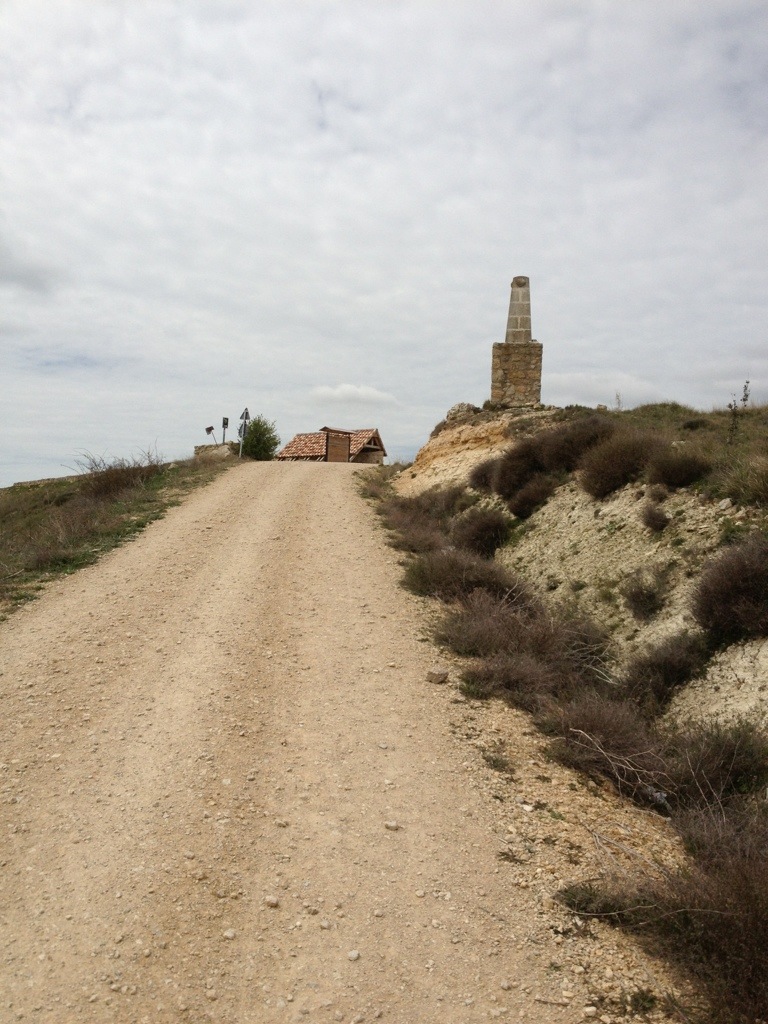 One thing I have noticed is that Don Quijote would have plenty of opponents here…Every hill has a large number of wind turbines. After getting down from the meseta, we managed to get to Itero del Camino having left the province of Burgos and entered Palencia.