An overcast, but completely rain-free! Had to be out by 8. Had desayuno at the same bar. Start post: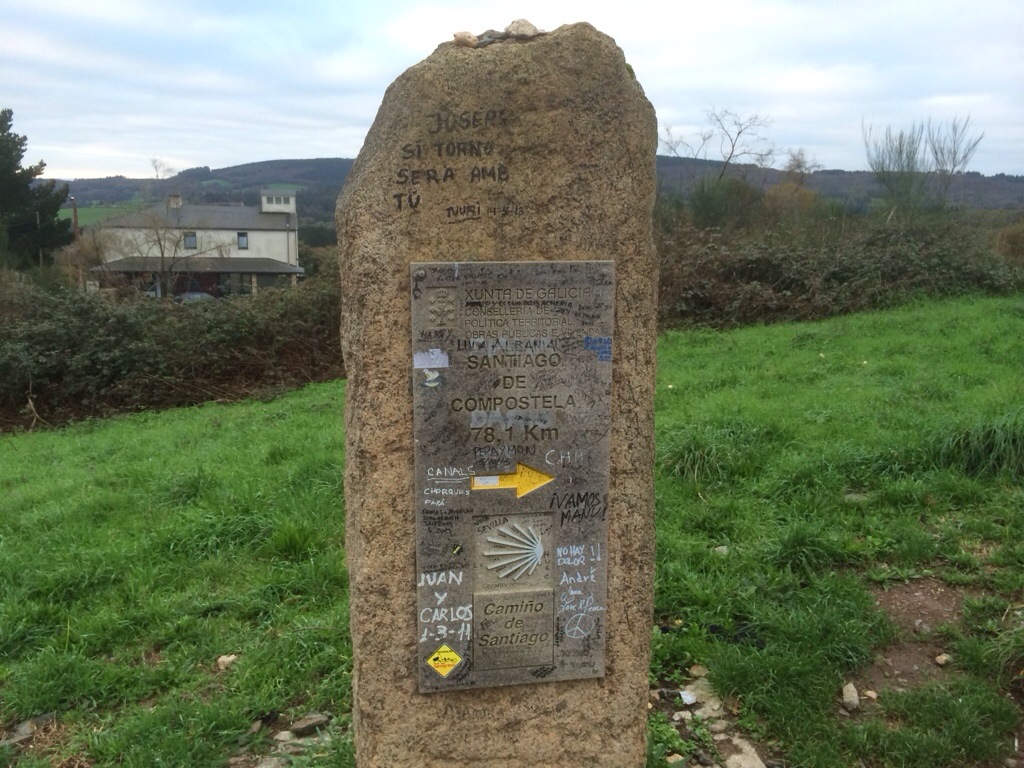 Left around 8:40. In Lameiros, we came to the Cross of Lameiros (PRS-79). It has Jesus on one side and related items on the base. The other side is the Virgen de los Dolores. Here are several shots.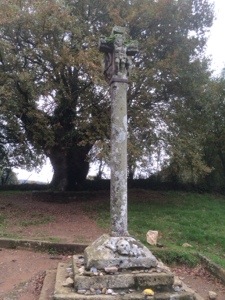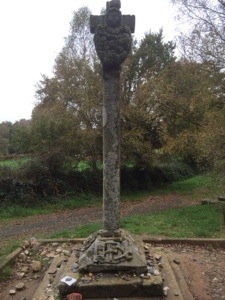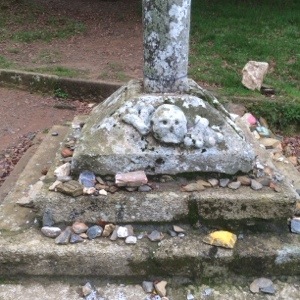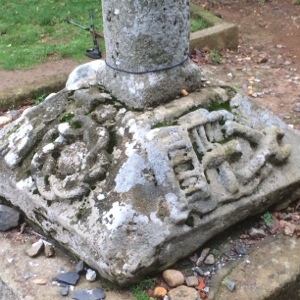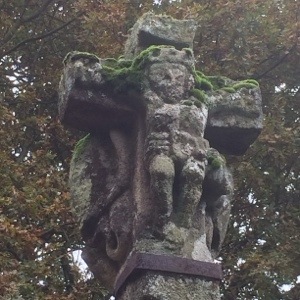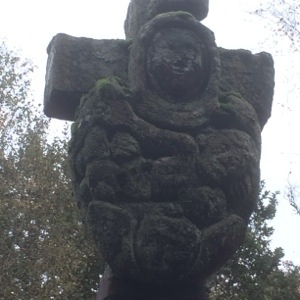 In Airexe, aka Eirexe, we found an open bar, had café con leche and bought a bocadilla de jamón y queso (love that Spanish ham and cheese) which we ate later for lunch. Here are the beer taps at the bar.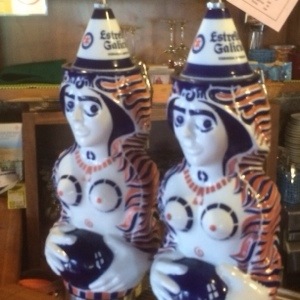 More nice scenery down into Palas de Rei. Including eucalyptus trees, an invasive imported in the 1800's for lumber, which wasn't a good use. With no natural enemies they thrived.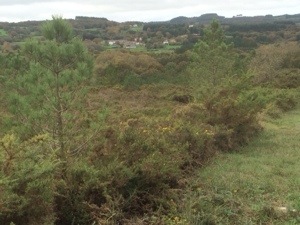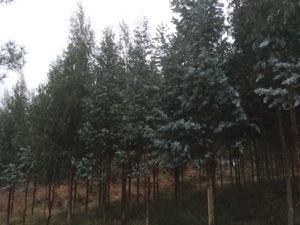 Arrived in Palas de Rai and were in the Albergue San Marco by 3:30 we had showered and were doing laundry. At 7 PM, we went to Mass and then went out to dinner at a great tapas restaurant. I had pulpo Gallego, which is the Galician style octopus.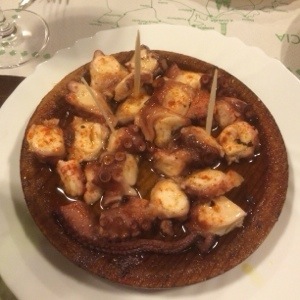 it was wonderful as was Susan's raxo, pork with potatoes. Unlike tapa restaurants in the States, they serve huge portions. We had dinner with a mixed group of pilgrims. Lawrence from Arkansas had come from St.Jean in early October, a father from Scotland and his son from Switzerland and others from Spain and elsewhere. Interesting conversation and the Galician wine was great. Back at Albergue now for bed.