We slept until 0930 and got packed and off. Not unlike Maine lately, there was snow falling and more on the ground.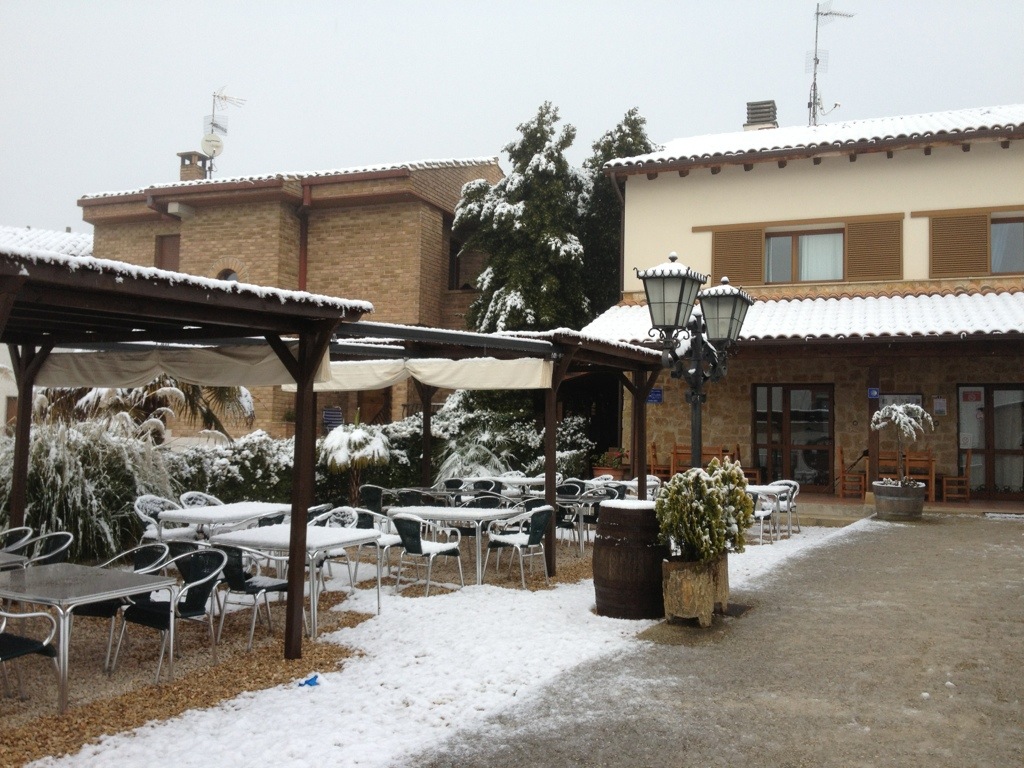 In Muruzabel we turned off the Camino Frances to make a nifty detour. First we had breakfast at a bar and the walked to Eunate (with help from friendly Spaniard). Eunate has a 12th century Templar chapel (PRS-15). It is octagonal and quite fascinating.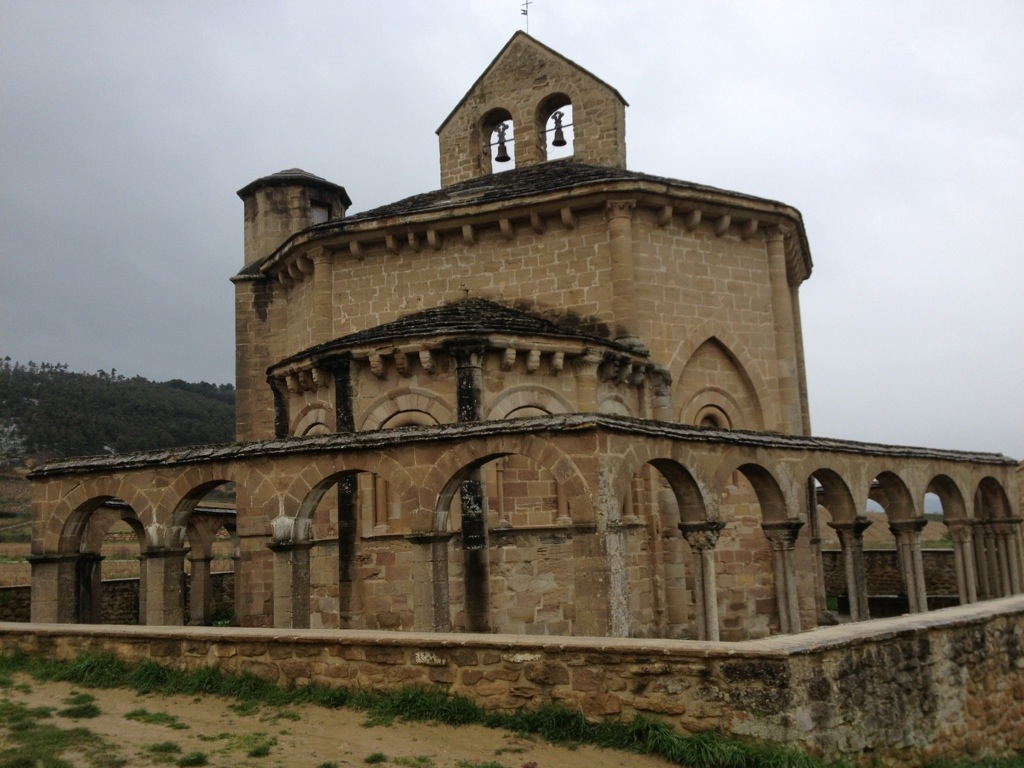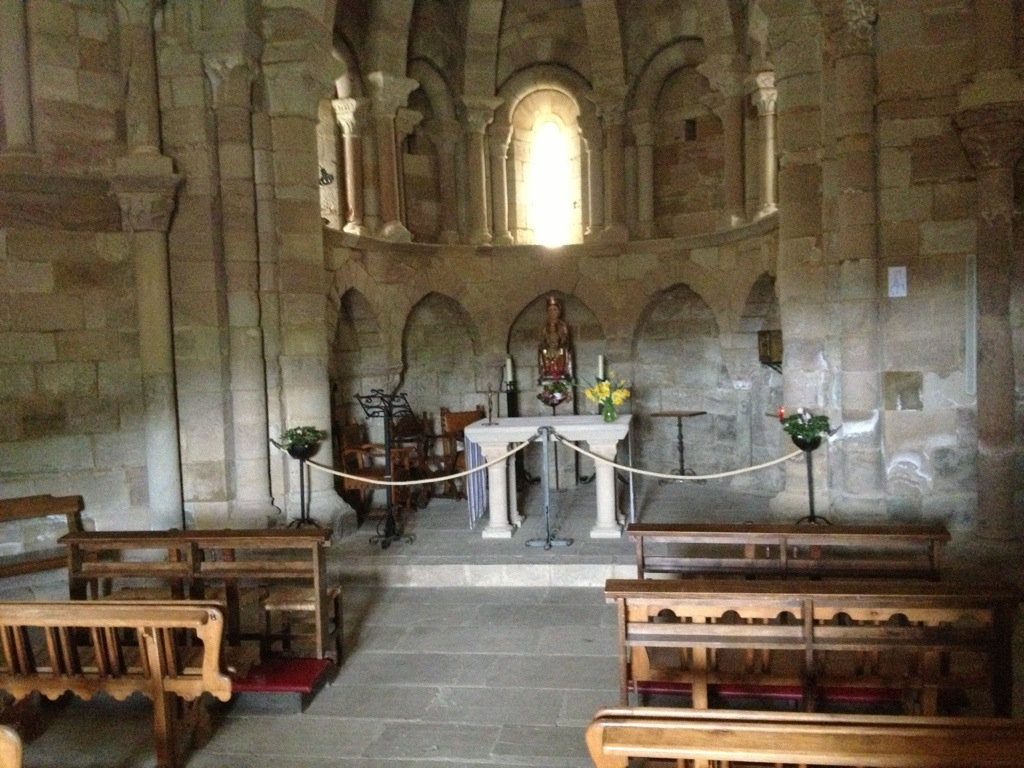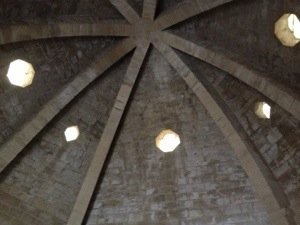 The capitals on some of the columns have faces with turbans and Negroid features indicating Moors.
We proceeded on the Camino Aragones, which we had joined at Eunate and proceeded to Obanos where we rejoined the Camino Francés and on to Puente la Reina and our room at the Albergue Jakue. (Jakue is James in Basque in case you didn't know it) Seven miles today due to late start and tired bones.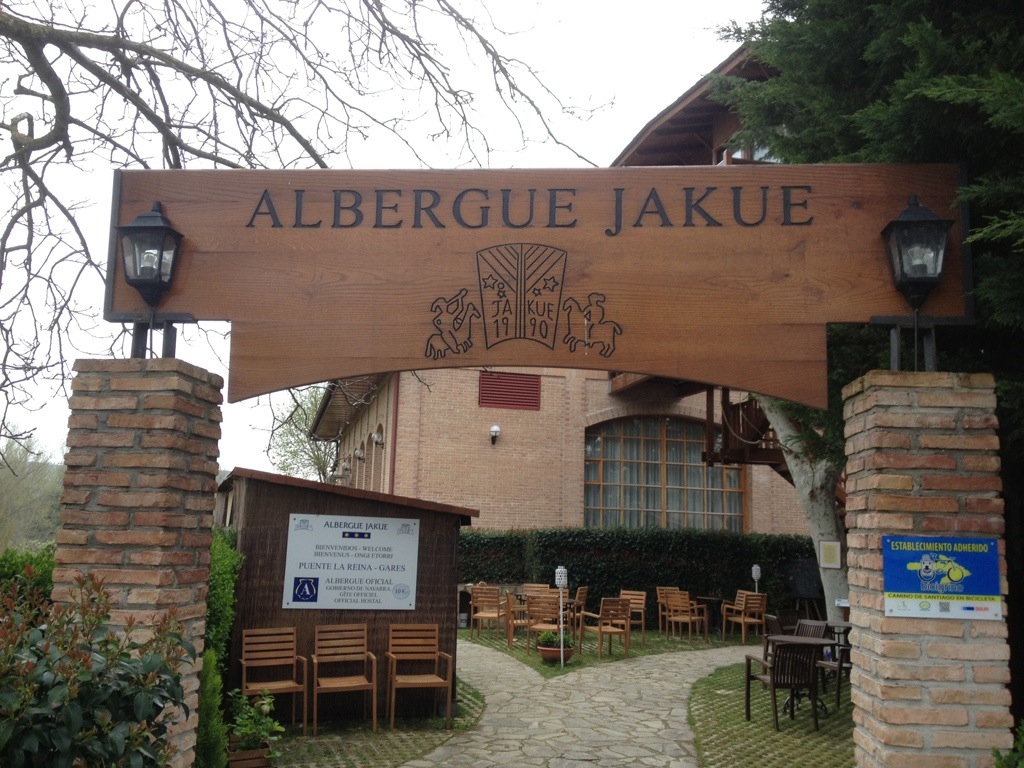 After getting settled in and doing laundry we tried to go into Puente la Reina to find a farmacia or super mercado by they had closed since it was Saturday after 1400. I did manage to photograph the Iglesia del Crucifijo, another 12th century Templar church (PRS-22).