We were planning to walk to Carrión de Los Condes, but realized that the church here should not be missed so we stopped in Villalcázar. More on that later. We stopped for breakfast at Población de Campos. After that while on the Camino path right by the road we were temporarily surrounded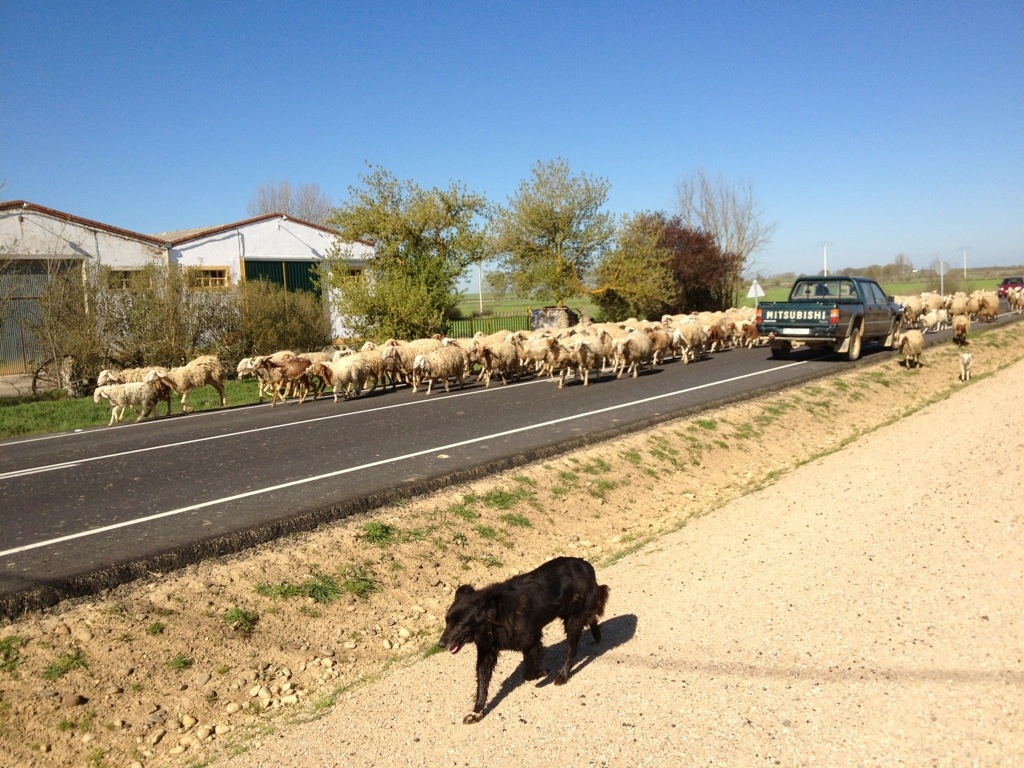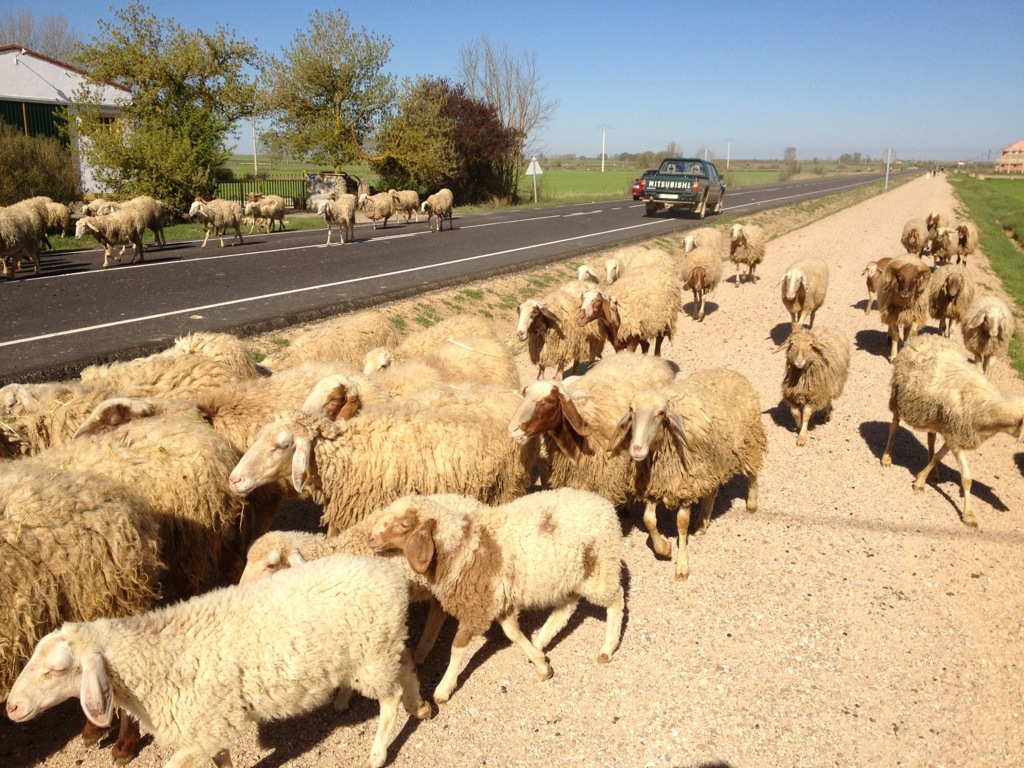 We continued to Villarmentero de Campos for lunch at a rural bar. It was here that we met Emilio.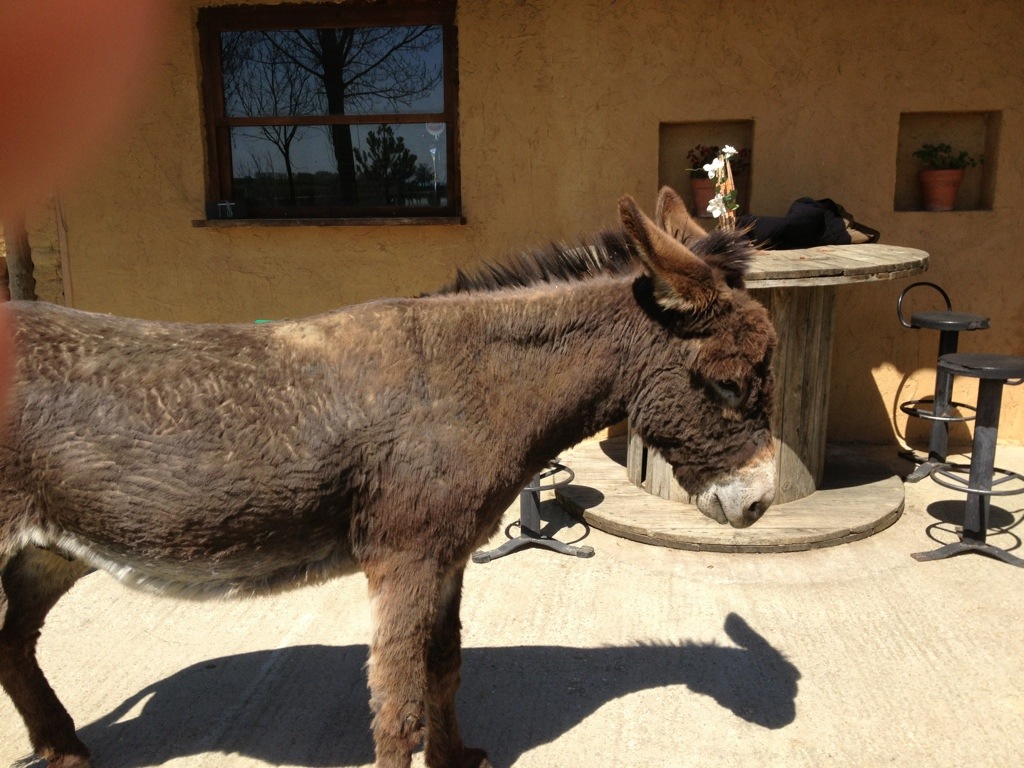 We relaxed and did some laundry and at 7 went up to Iglesia de Santa María la Blanca (PRS-49-1). We attended the mass and looked around. Here are some exterior shots and the Santiago Retalbo.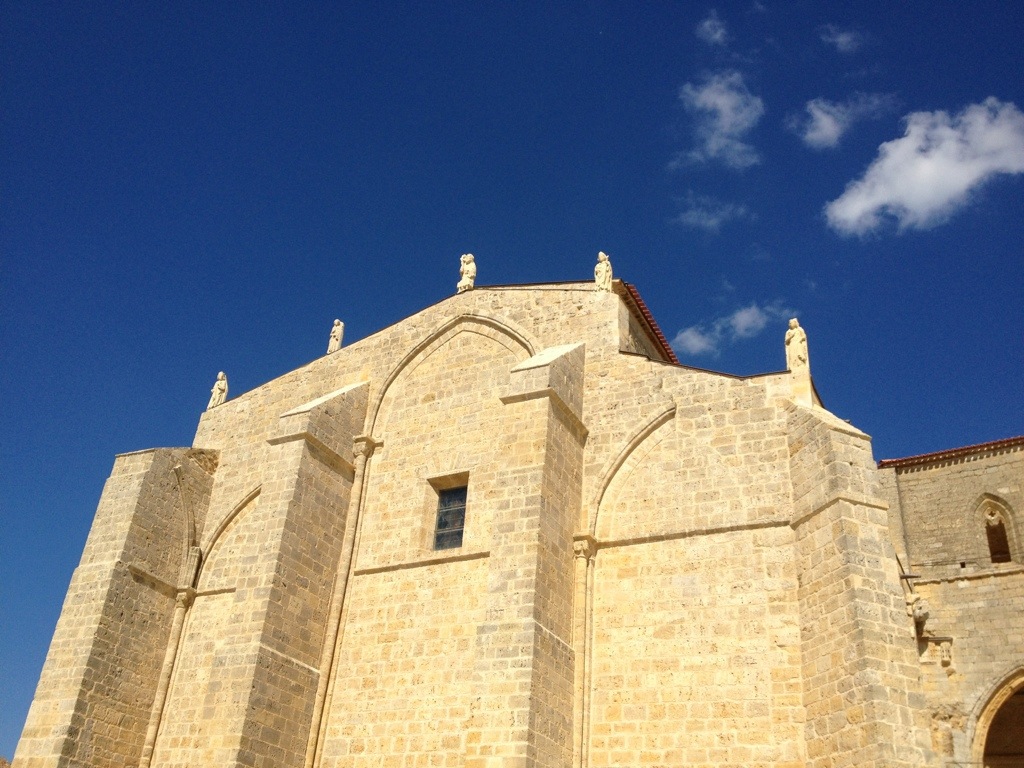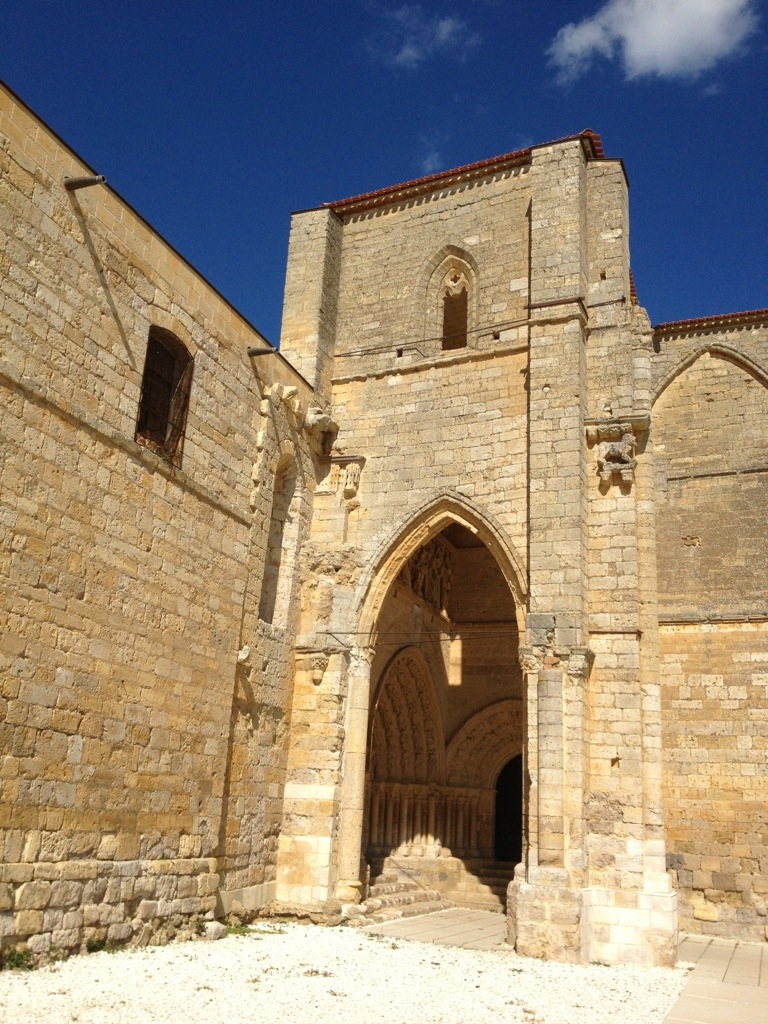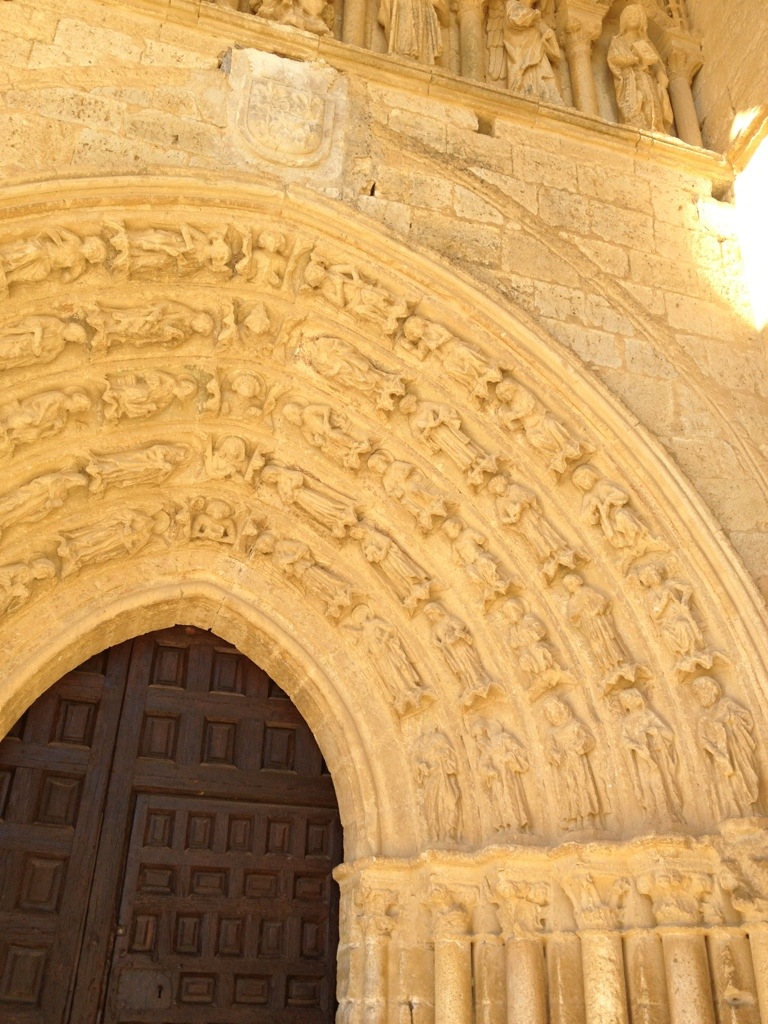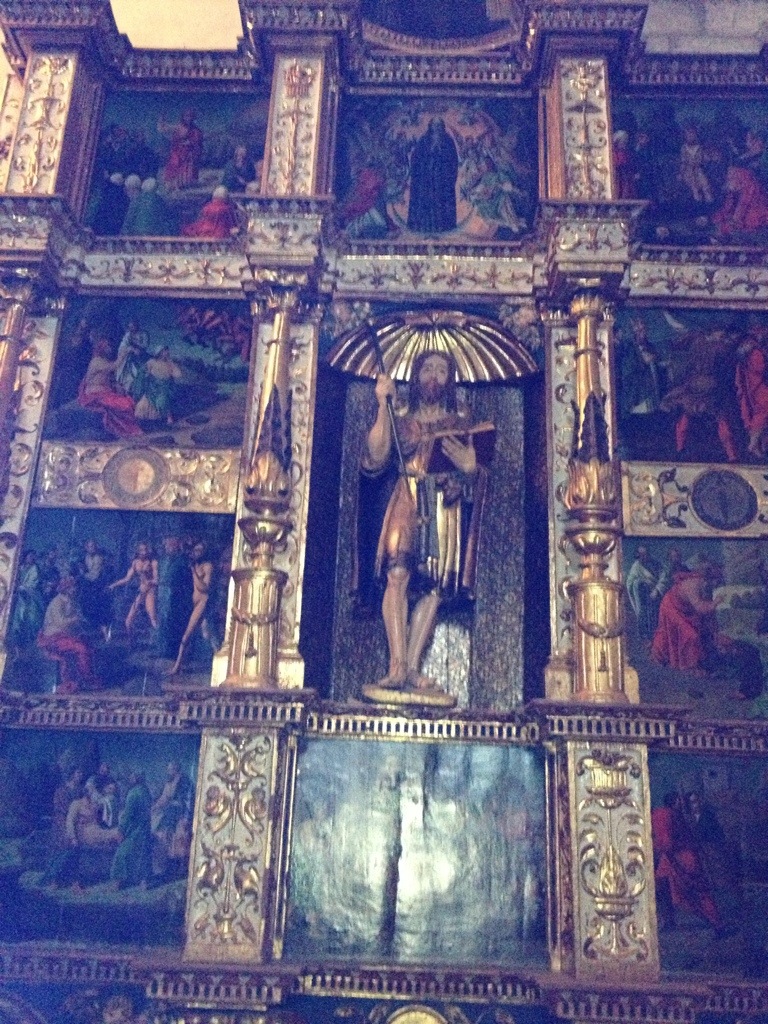 We are having dinner now and will have an early evening.