Had breakfast in a bar in Melide and after a couple of km came upon the first post of the day, post 50.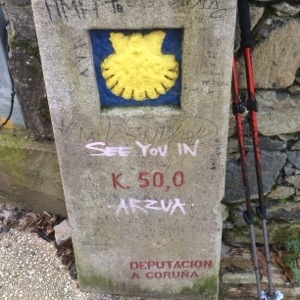 Shortly after that we came to Santa María de Melide church, PRS-83, a 12th century church with interesting capitals. Daniel and some lions are supposed to be included. The church was not open, so we couldn't see the 15th century frescoes.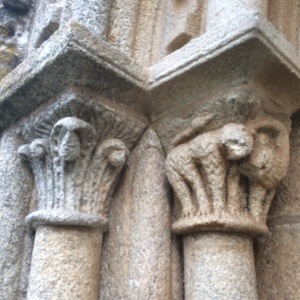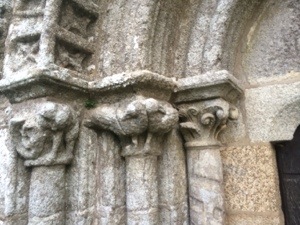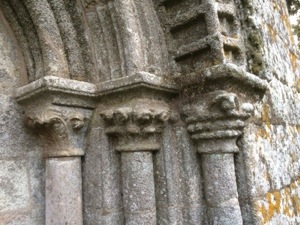 We proceeded up and down hills for the whole day. There are tons if little rivers and each one has a valley and you go down then up 50 or 100 meters. Here is one of the river crossings.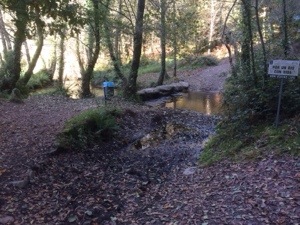 We took a wrong turn and in the process saw some old eucalyptus trees and a Galician pony (inside his fence)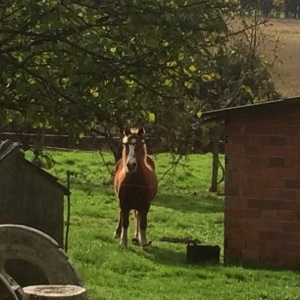 A man driving down the road informed us that we were not on the Camino and we walked back at least a kilometer to the place we missed the yellow arrow.
For the last several days we have been seeing little buildings in the air with either bricks or wood on the side. They are called pallieros and are used for storing cattle feed.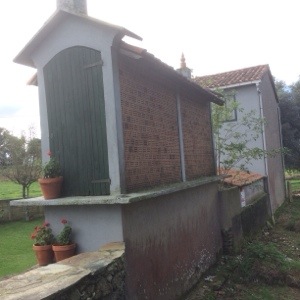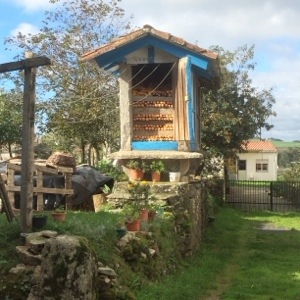 Sun was finally out and here are nice landscape scenes.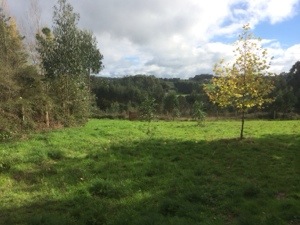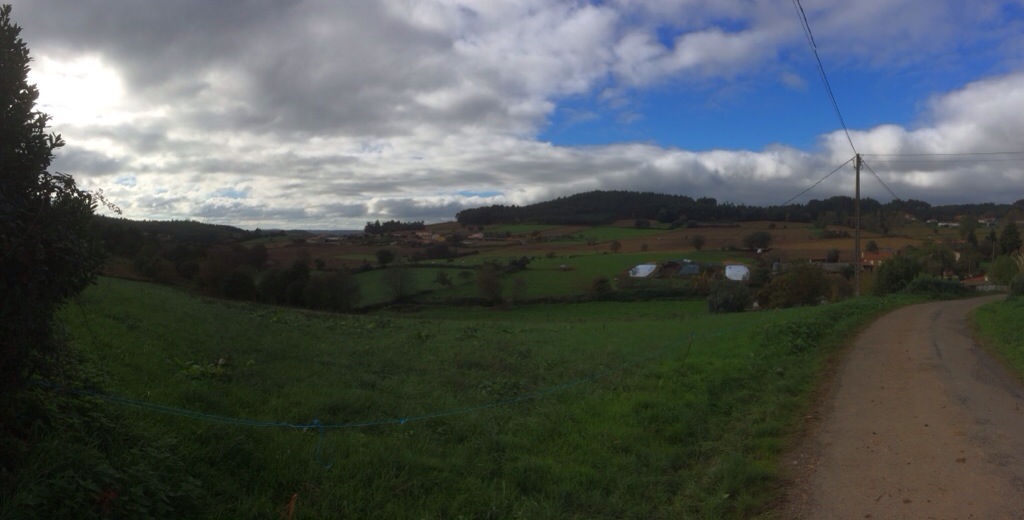 Along the way we discovered what makes brown spots in the road.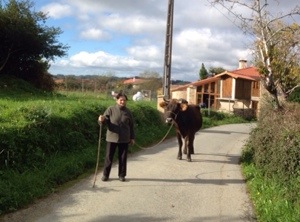 We also saw some cute lambs.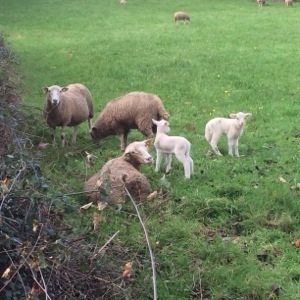 And palm trees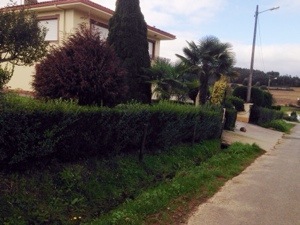 We went down about 200 meters to Ribadoso, crossed the river and decided we didn't want to go up 200 meters without a night's rest.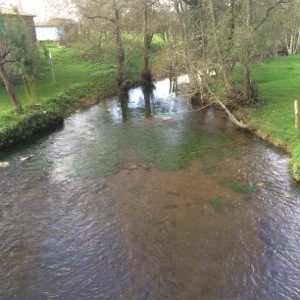 We are staying at Albergue los Caminantes, a nice place which is closing for the season shortly.