We had a bit of a problem this morning. Our room was in a small separate building from the rest of the Albergue and we had left boots and poles in the main building, which was locked. I noticed lights in the kitchen and knocked on the window. Jim from Portland, OR let us in thankfully. So after coffee/tea and fruit, we headed out and were greeted by a km post immediately.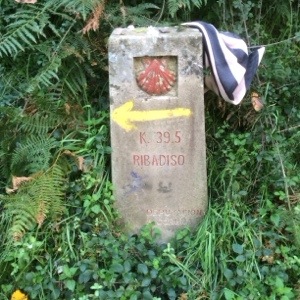 We proceeded up to Arzúa, had breakfast in an Art Deco bar and went to the supermercado to get a few things, since Arzúa is the last city before Santiago. The day was absolutely gorgeous and here are a bunch of shots of the paths and views on the way.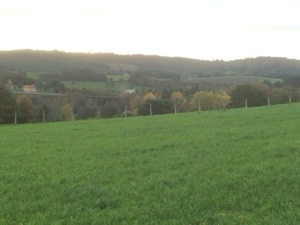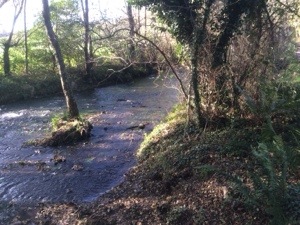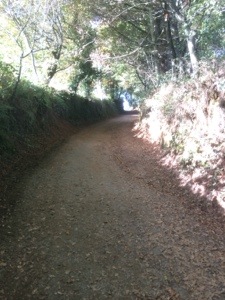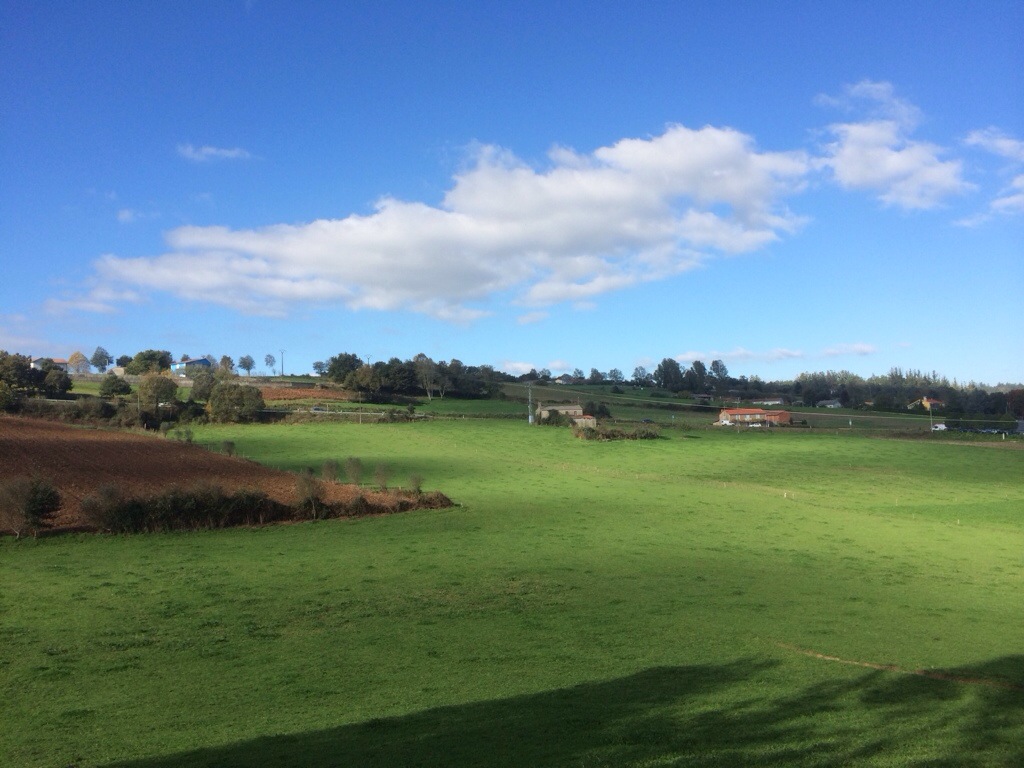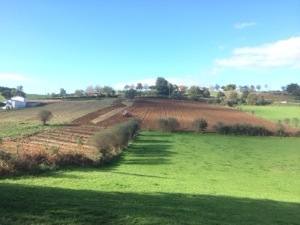 As we walked along it was considerate that this warning sign kept our boots clean.

We had the usual lunch (ham and cheese,beer) around 1300 and met a Belgian perigrino we had last seen at the Albergue in Pierros. We continued to walk down to the river and up and then down to the river and up.

Galicia reminds me of New Zealand's temperate rain forests, although with fewer ferns.

The climate here is much different as can be seen from this fuchsia which is clearly several years old.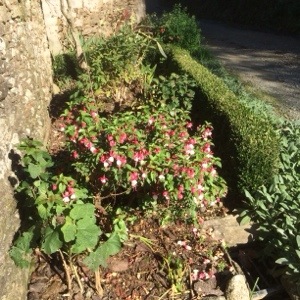 Cute bunny.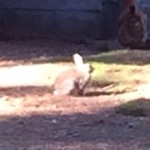 We finished the walk for today around km post 26 and are staying at Albergue Pousada de Salceda.
After shower, blog, nap, and otherwise relaxing, we had dinner with four other perigrinos, 3 from Spain and one from Korea. Mostly Spanish with some English mixed in since the Korean gent spoke no Spanish and limited English. Lovely dinner, octopus empanada was the highlight.