We made it after over 300 miles of walking between April and now (roughly 130 in April and 180 in Oct/Nov). We had breakfast at the hotel and headed out. There were no more km posts. I suspect that the airport redirects the Camino in the past. We walked, you guessed it, up the hill, down to the river, repeat. Shortly after another rainbow, we got our first views of Santiago.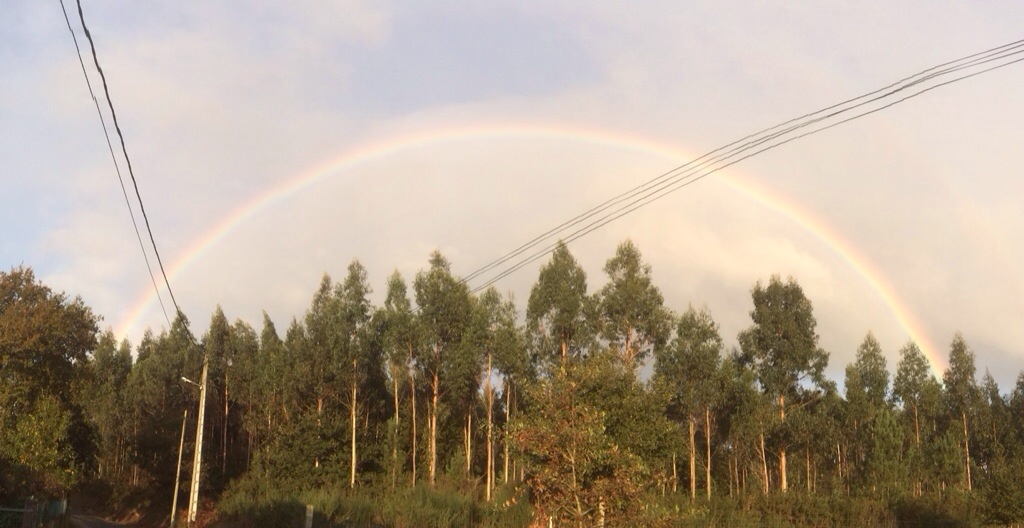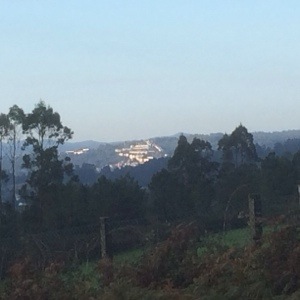 We stopped in Monte del Gozo at a bar which specialized in octopus and pork. I liked their sign.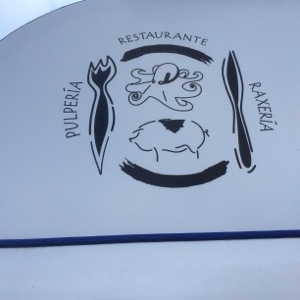 Unfortunately Santiago has exploded in size since the early perigrinos, and the mount of joy doesn't allow views of the cathedral. We didn't see it until we were right on top if it.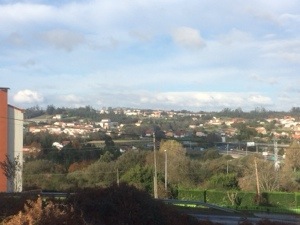 We got over the river and into Santiago and saw the Templar Perigrino statue.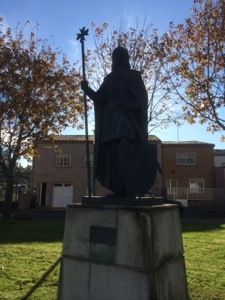 We had a lunch of hamberguesas and agua con gas right at the Porto de Peligrino where you enter the old city. After lunch we headed into the old city and ran into tie Korean gent we had met at dinner in Salcedo two nights ago. We continued up and found the cathedral and the Pilgrim Office and our Camino esta completo!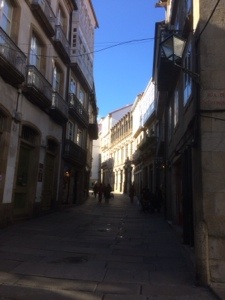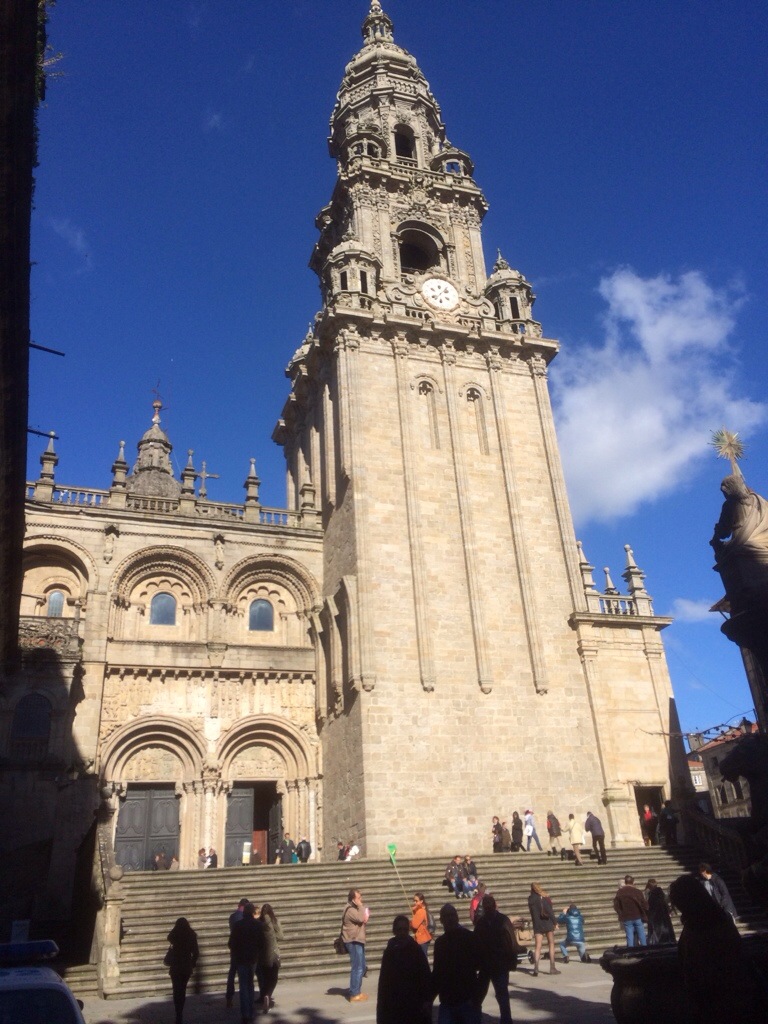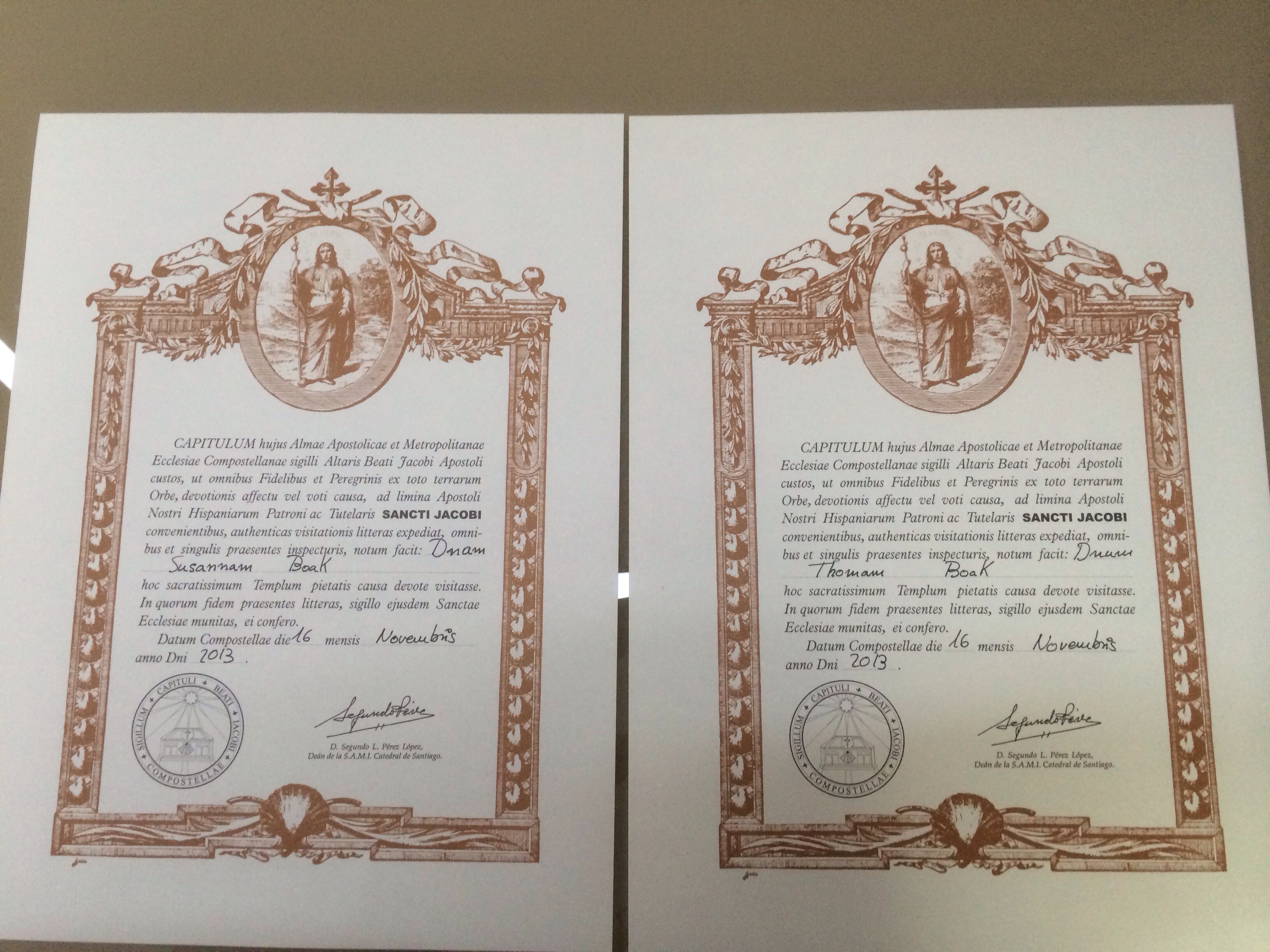 After this, we checked our backpacks and decided to do our first visit to the cathedral. On the way in we encountered James from Portland, OR whom we met in Ribadiso. He recommended we check out the San Martin hotel which is in a converted Monastery. Its fourth floor is set up for perigrinos, with simple rooms which are quite adequate. Here is the facade of the monastery.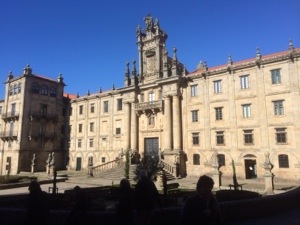 In the cathedral, we ran into Franco. Still barefoot and happy.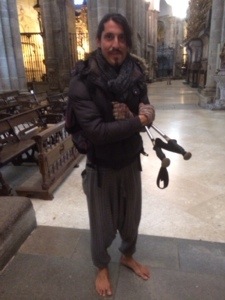 The Cathedral is stunning. I will post some pictures here and take more today. As with the Burgos Cathedral in April, I probably won't sort it all out. In the afternoon, near the Cathedral there was a Galician bagpiper playing. YouTube link.
Here are some cathedral shots.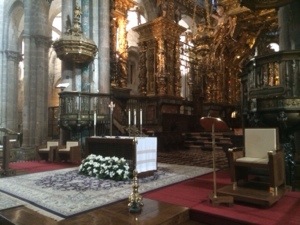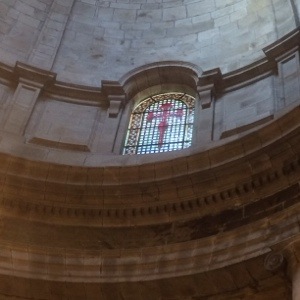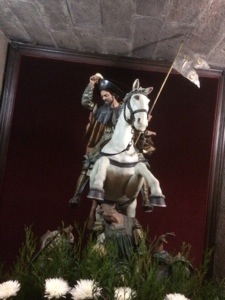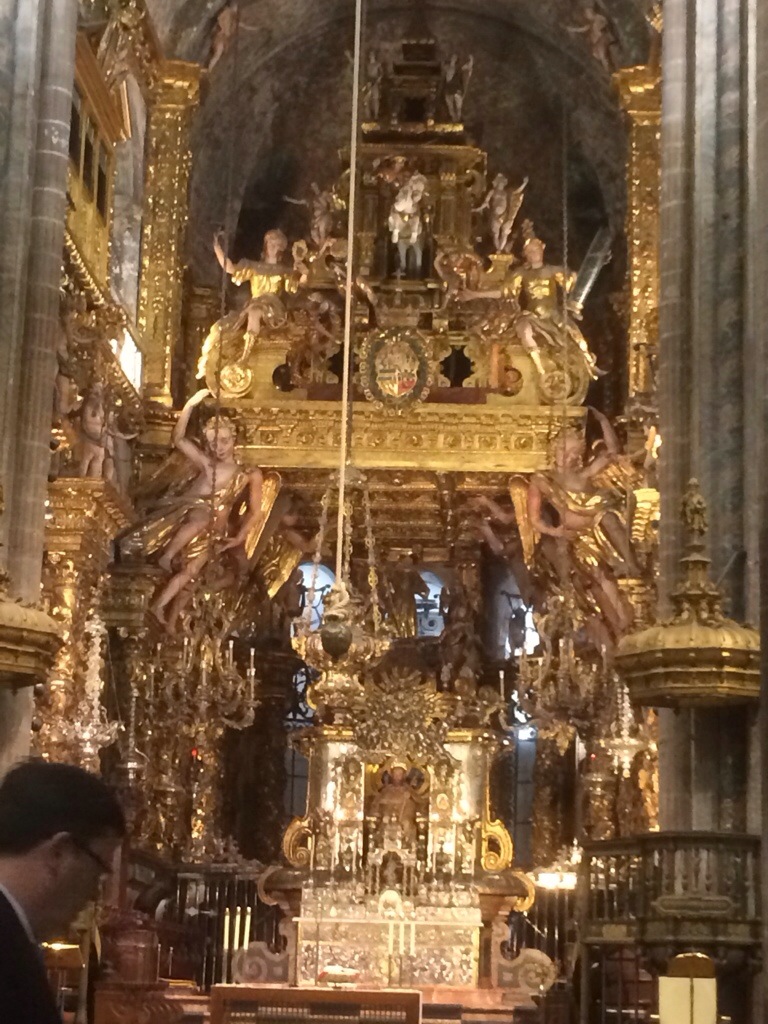 There is a stairway behind the altar, where pilgrims can embrace the statue of Santiago.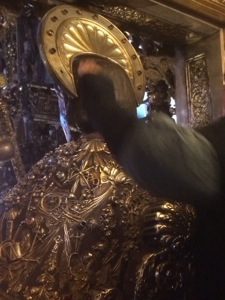 Below the altar is the reliquary which contains the bones of Santiago.