The word if the day was MUD. In fact that was the word of the previous two days also. Here were my boots before we left.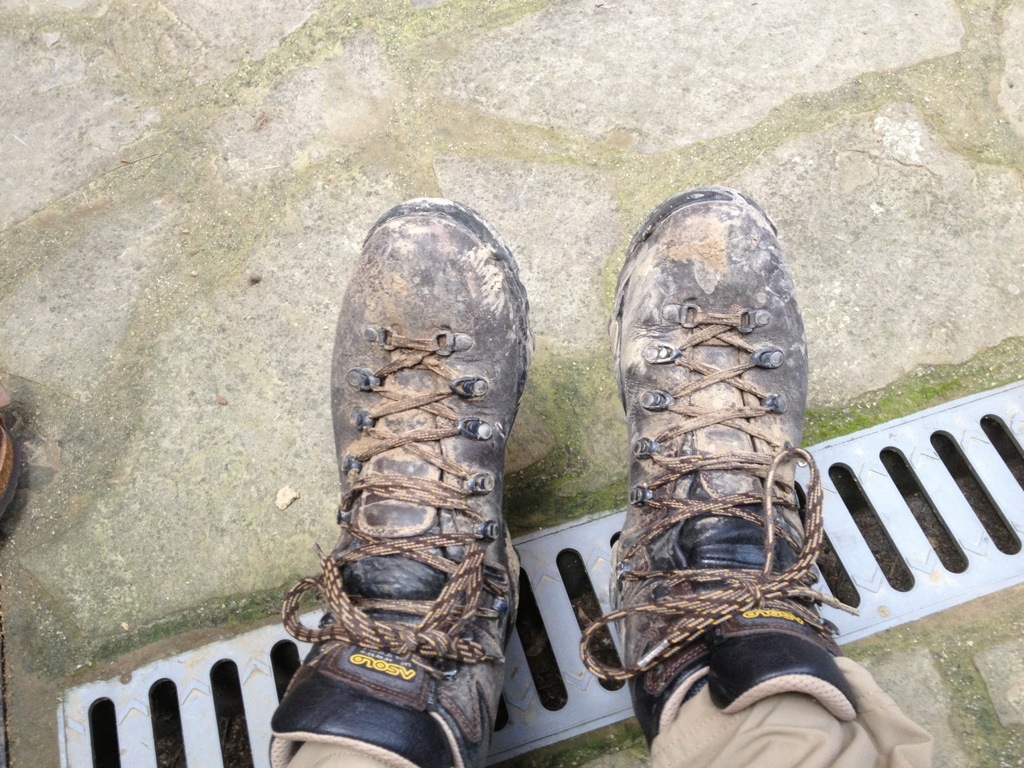 We got off around 0800 and went through town on Calle Mayor (PRS-22-3) to the Queen's bridge (Puente la Reina) (PRS22-6) a Romanesque bridge built in the 12th century. Here is a picture from Calle Mayor.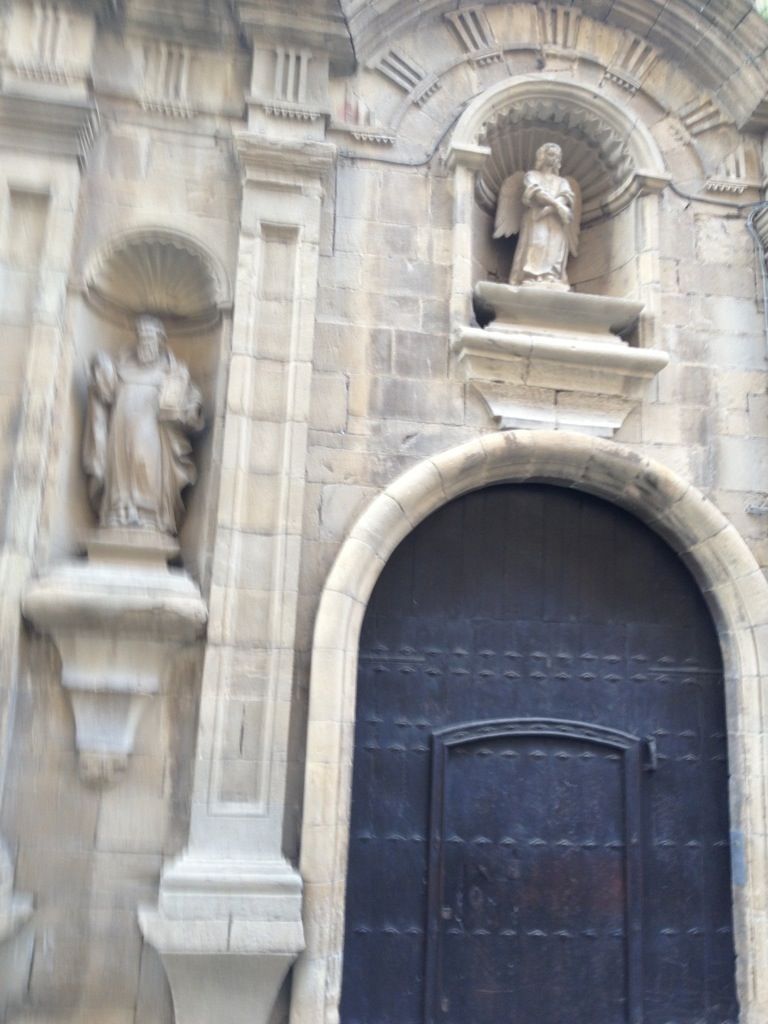 Here is the entry to the bridge from Calle Mayor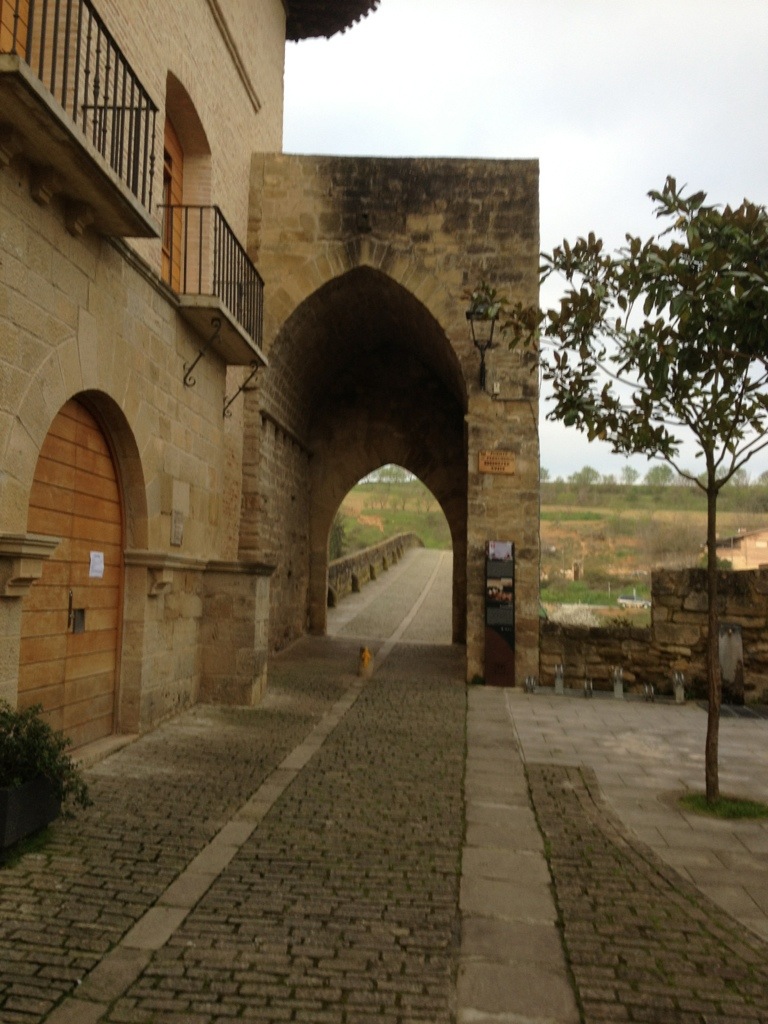 And here is the bridge.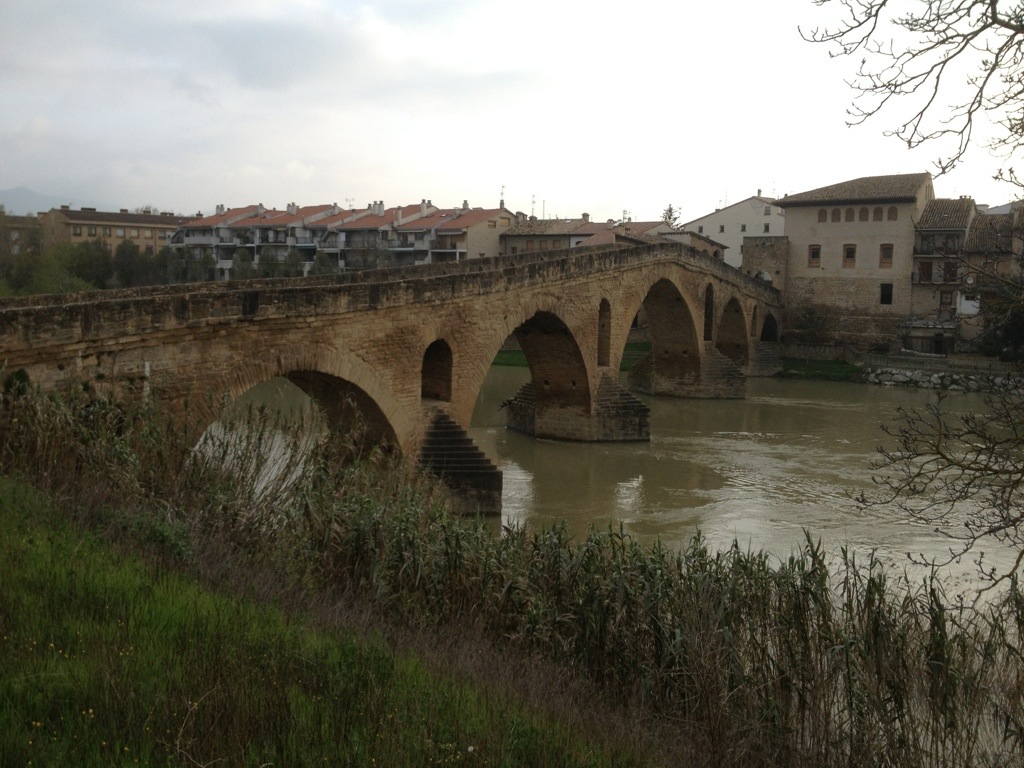 We had a road detour at this point which was caused by a landslide. Remarkably non muddy.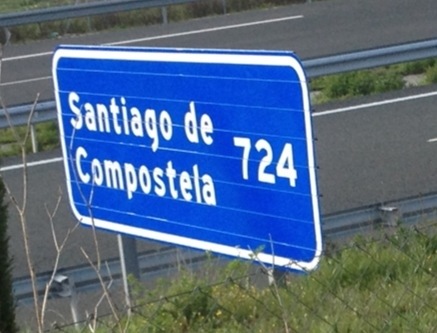 Entering Maneru (PRS-24) we relaxed in a nice square and the proceeded out into the mud on our way to the next town. There were lots of vineyards and olive orchards since we had just entered the Navarran wine region.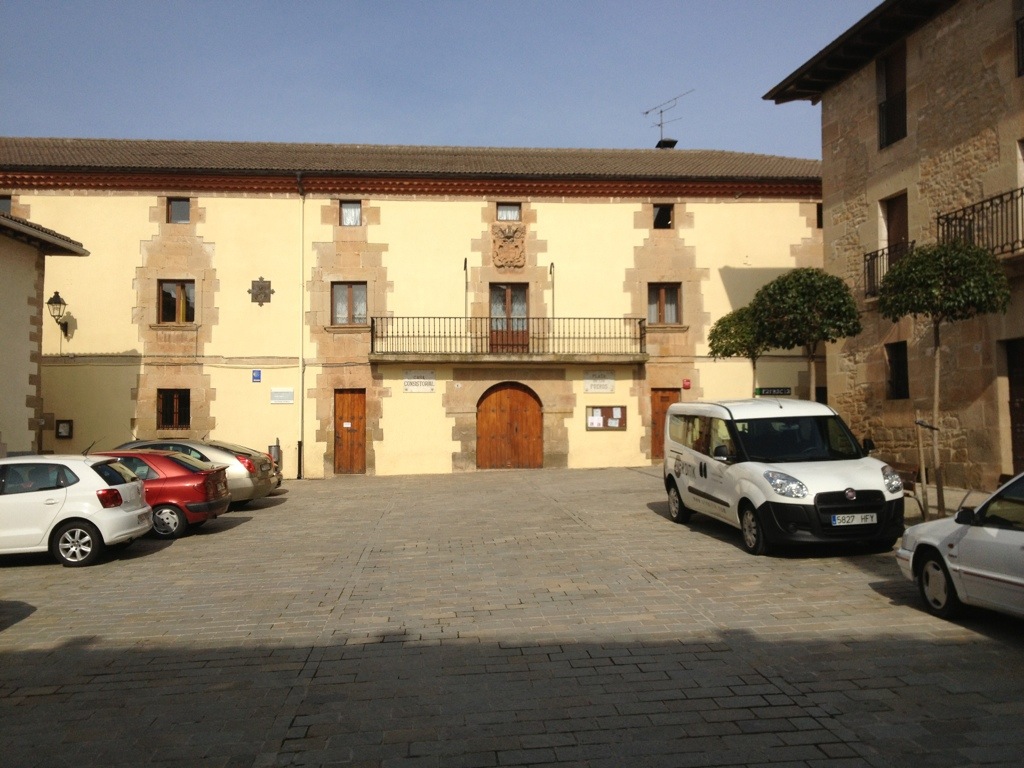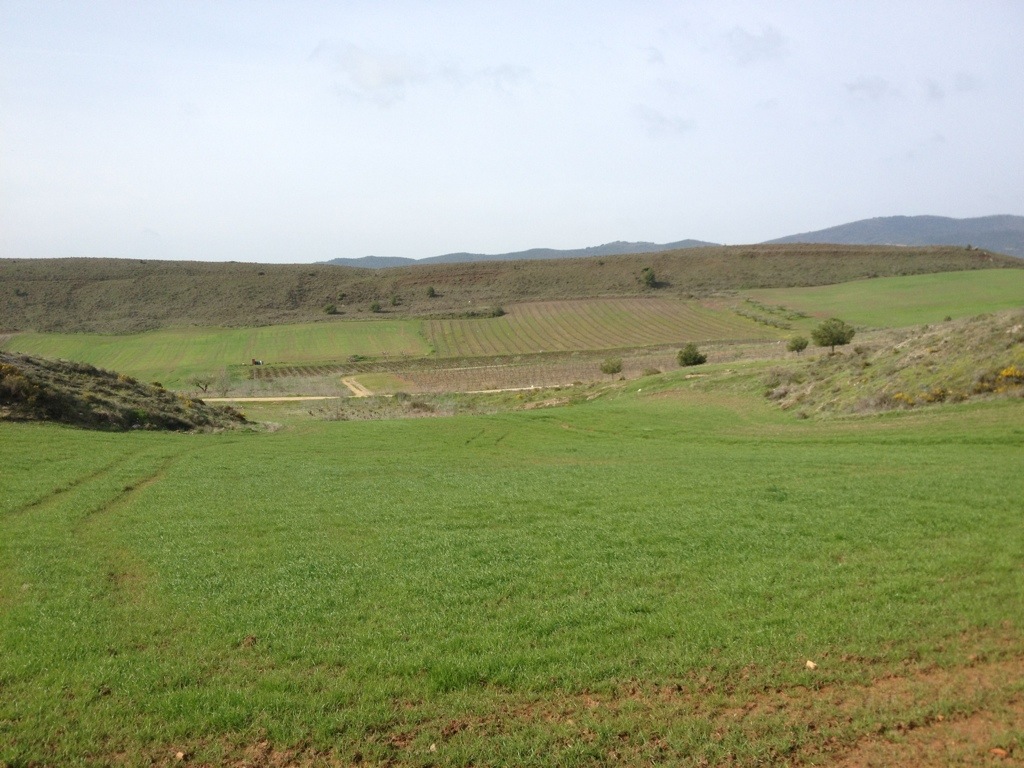 Entering Cirauqui ( PRS-24) we came to a late 16th century cross and bought our lunch (another great ham and cheese)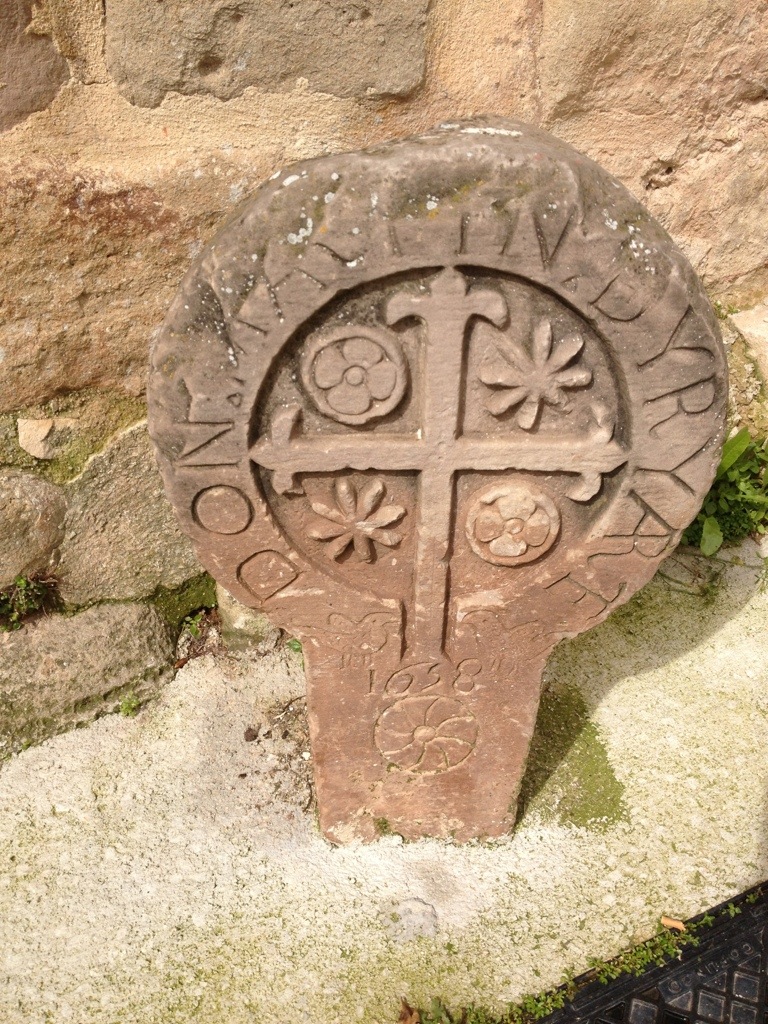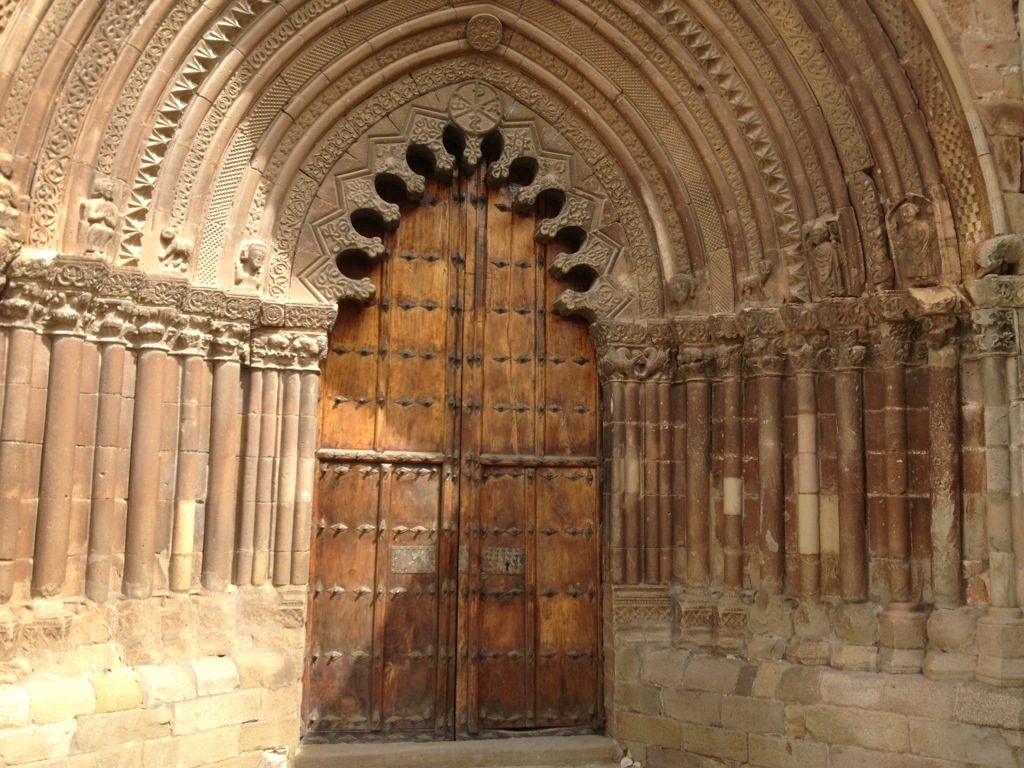 On the way out of Ciraucagi we saw a map of the world in a field made by school kids.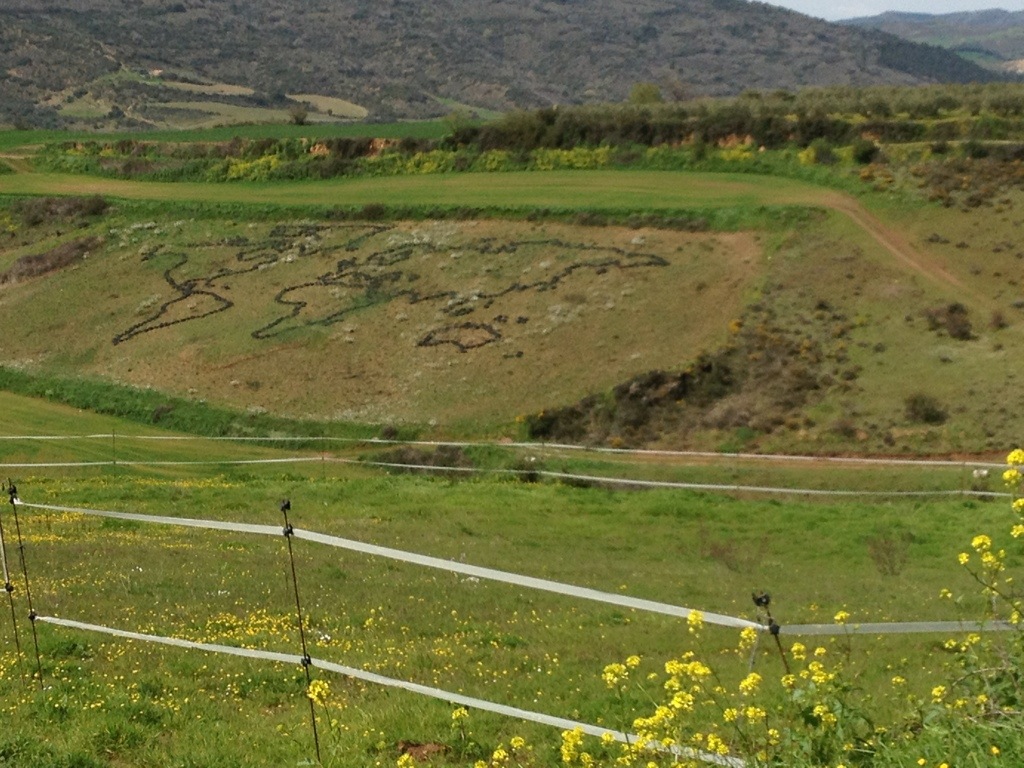 The remainder of our walk to Lorca involved grueling up and down hills though much mud and rocks. Took quite a while. However we did see an old Roman bridge and some ruins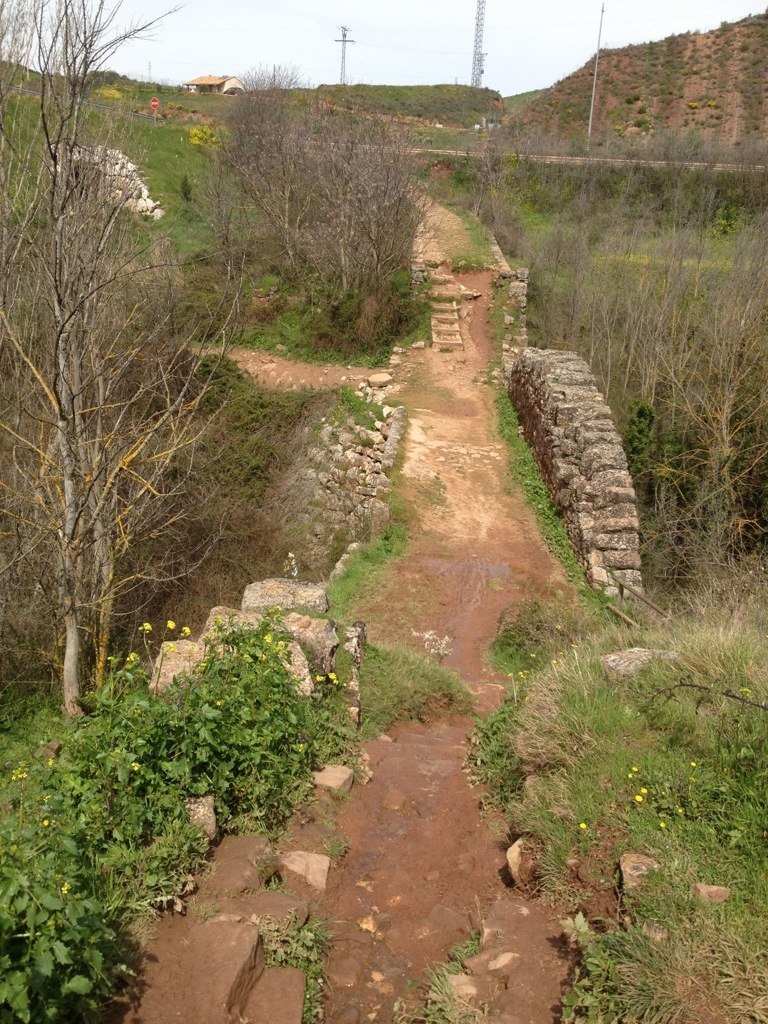 a modern aqueduct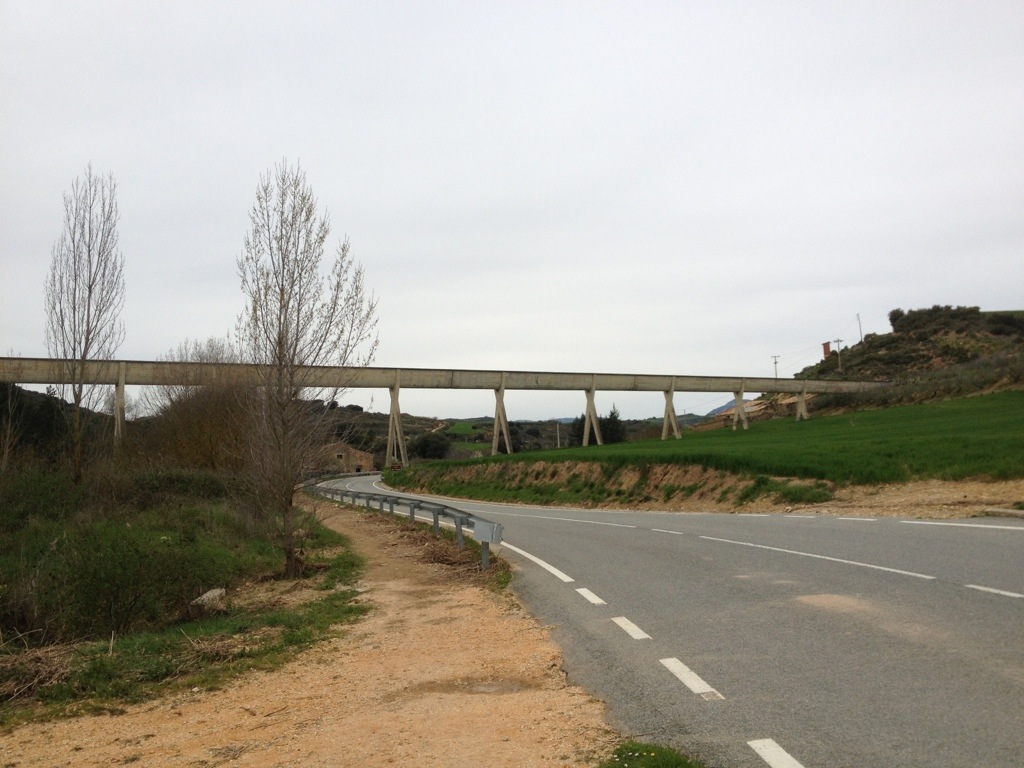 And a Gothic bridge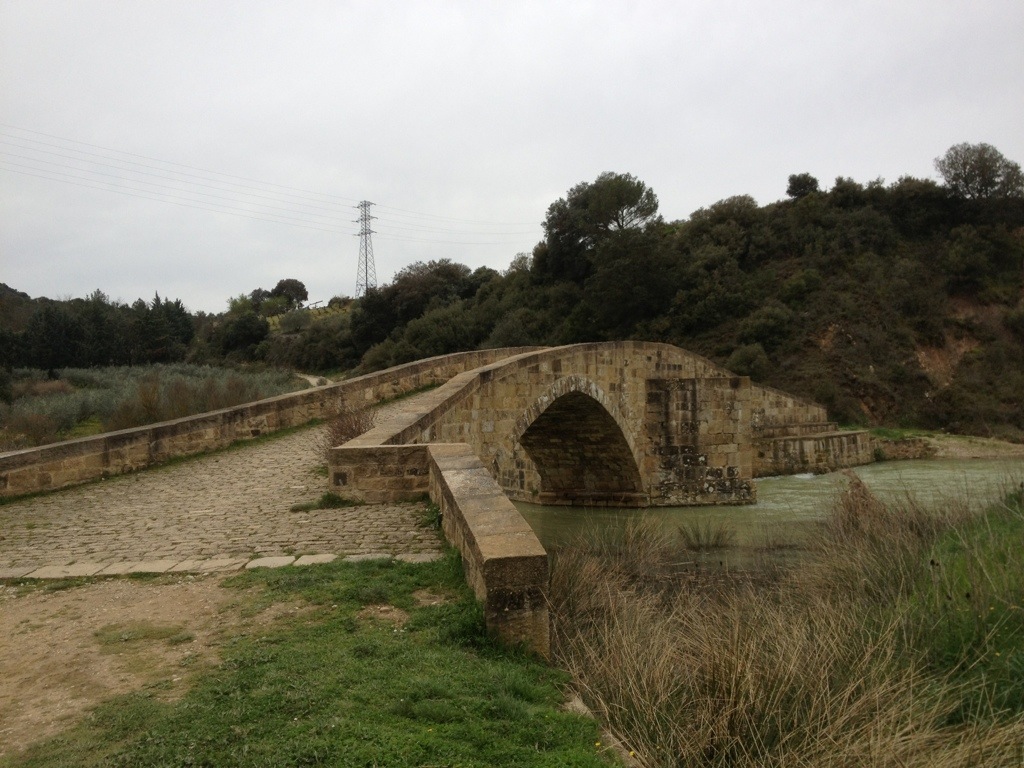 We arrived in Lorca after only 9 miles completely exhausted from all of the muddy ups and downs. We are in Bodega del Camino and have a private room with its own bath. We will be off again in the morning to Estrella and beyond.