We walked 9 miles today. A little more each day. We are almost through the meseta and will start into the mountains in a couple of days. I didn't sleep real well last night since I was able to get espn radio on my phone. The game lasted until 0500.
Anyway we got up and packed by 0730 had coffee and tea in our room, along with a Whole Foods morning round that we had packed. We started to walk and after a few km came to an Albergue and there was Clara from Seattle whom we met Thursday. We walked with her all day. We stopped for breakfast in San Martín del Camino and continued walking to Hospital de Órbigo. Here are Susan and Clara walking along.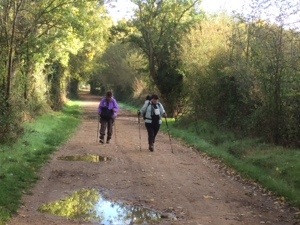 As before, I will occasionally reference the Pilgrimage Road to Santiago and we are at chapter 62 (noted as PRS-62). Here is an interesting water tower on the way into town.

The bridge at Hospital de Órbigo was buit in the 13th century and has been rebuilt after floods and such. The most recent was when the Spanish destroyed some to prevent Napoleon from invading. Napoleon went a different way. Here are several shots if the bridge.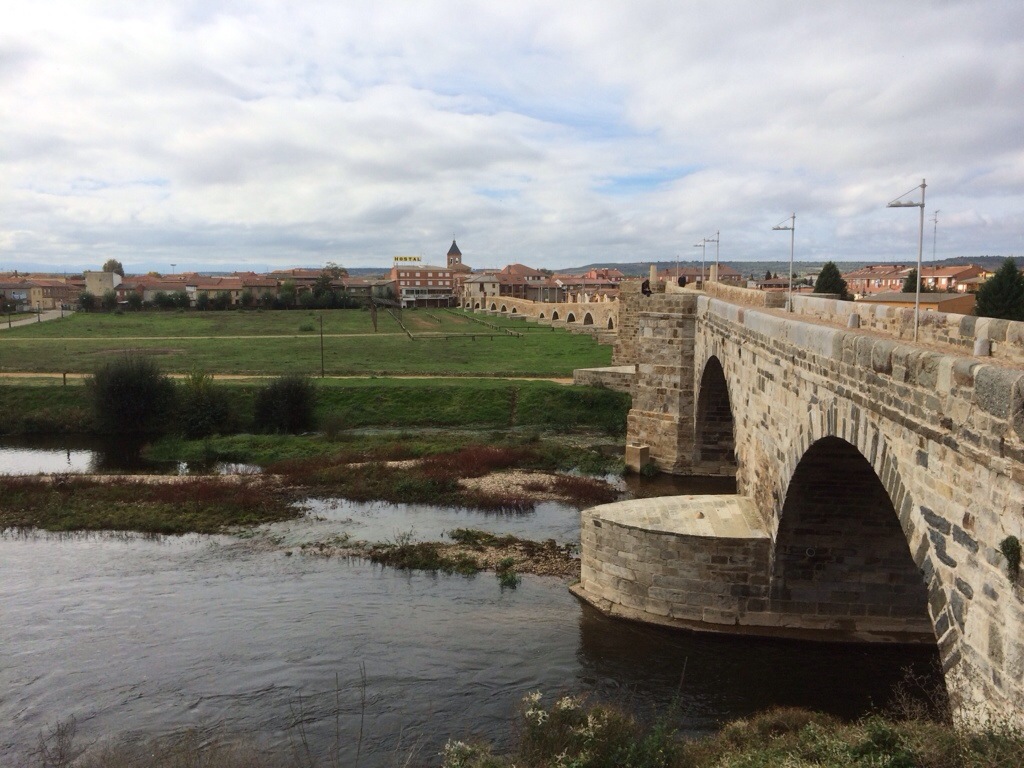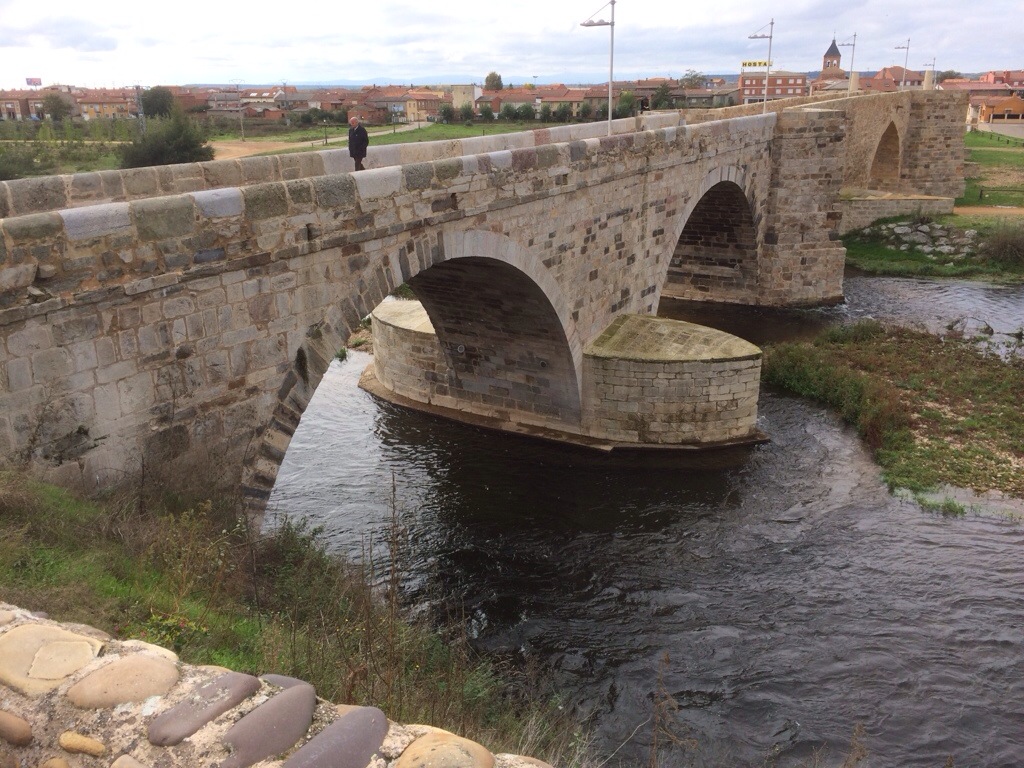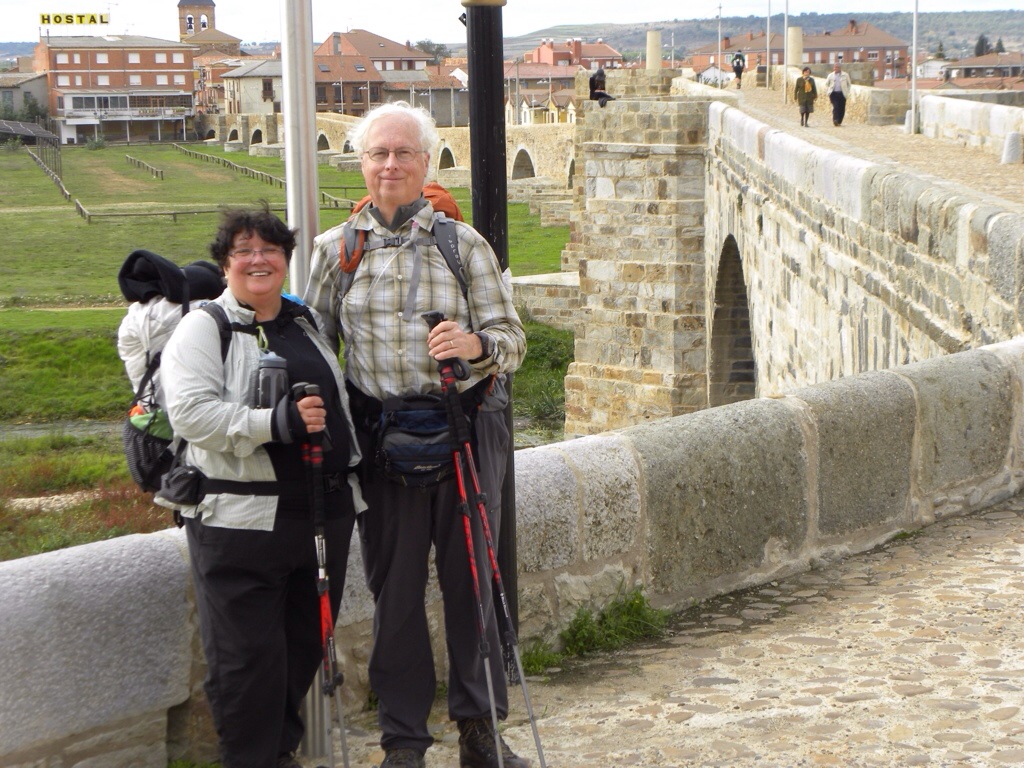 We are now relaxing before dinner at Albergue Verde It is very nice with lots of nice people. No Internet in room however so no baseball in the middle of the night. I might sleep better as a result.

Gorgeous sunset tonight.