We had a nice breakfast at Albergue Verde and set off around 9. We decided to not continue on the road route, as this is noisy and a bit boring. We headed off through two villages, hoping that the second one, Santaibánez de Valdeglesias would have an open bar to get some café and OJ, but nothing was open. The landscape was beautiful although there was a lot of mud. (Note that Leonese fall mud is not near as bad as Navarran spring mud).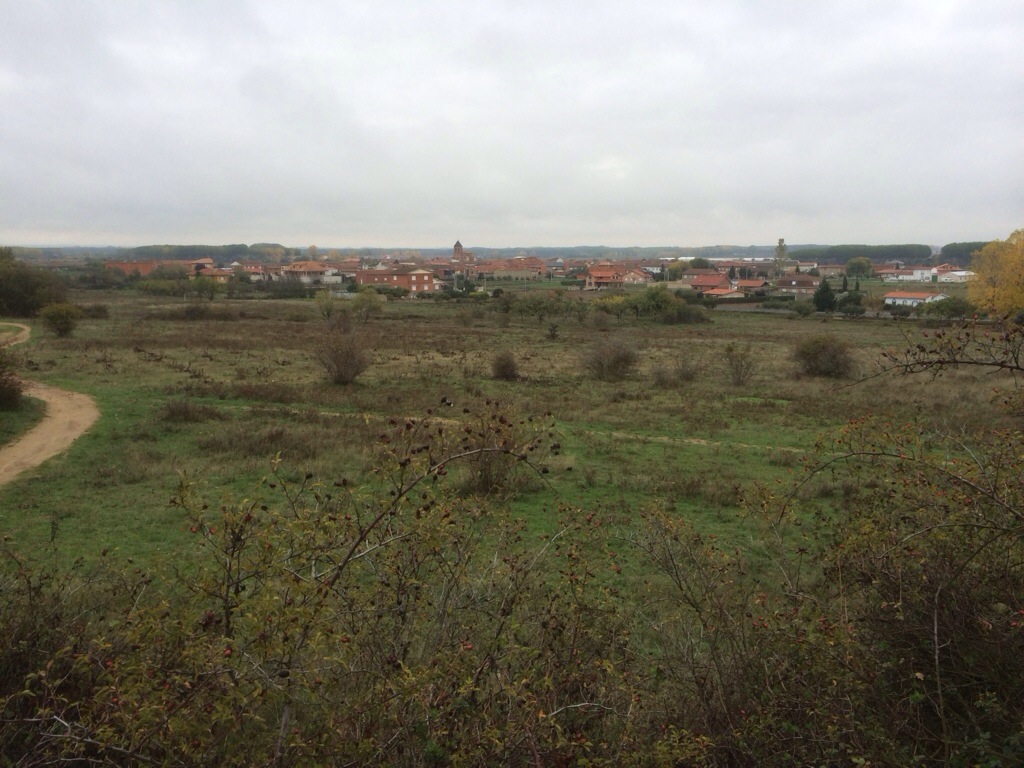 We had a snack to serve as lunch at the Cruz de Valle.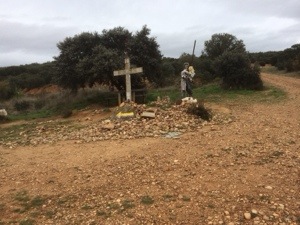 We continued up a down into the "Home of the gods", Casa de Los Dioses area.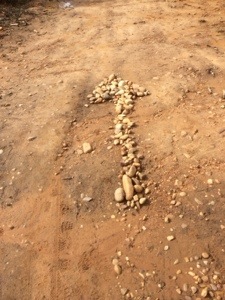 While having a much needed snack at a "cantina" maintained by a pilgrim support group, we were greeted by Franco, the Argentine pilgrim, responsible for last nights pizza, walking his Camino barefoot. I guess I forgot to mention that he is studying massage and specializes in foot therapies. Last night at the Albergue he was frequently seen massaging his feet.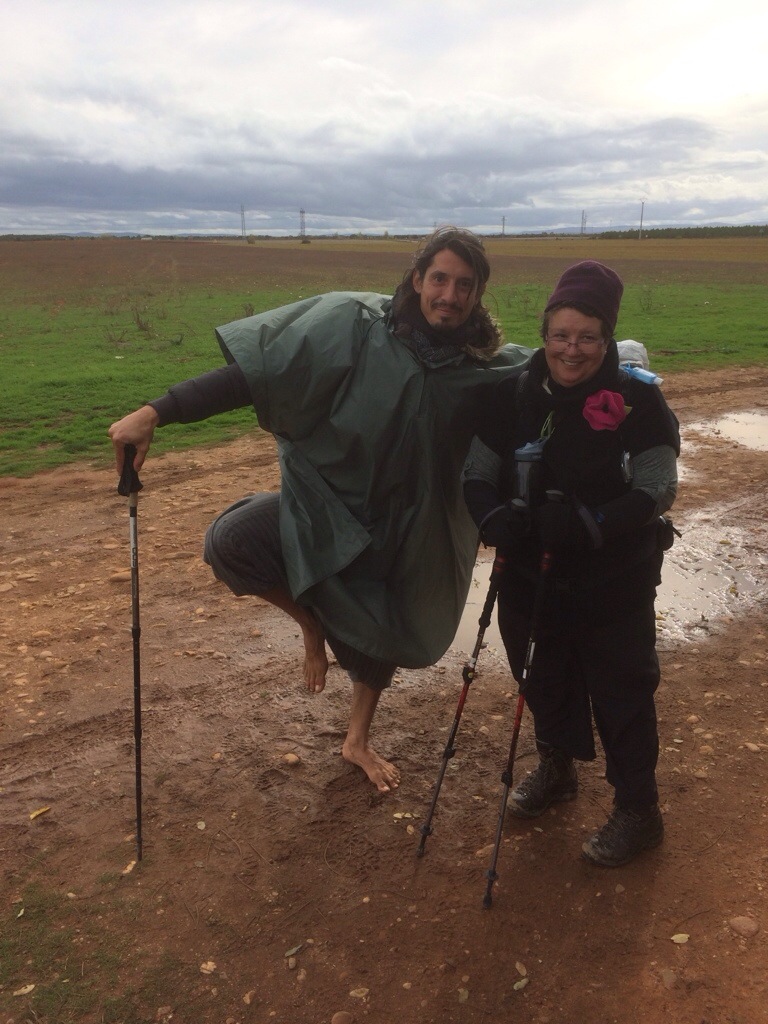 As we finished our walk we passes the Cruz de Santo Toribio, a fifth century bishop who was banned from Astorga and fell to his knees at this spot when leaving We also got a great view of the mountains ahead. Tomorrow we will spend some quality time in Astorga (PRS-64) and not hike as far.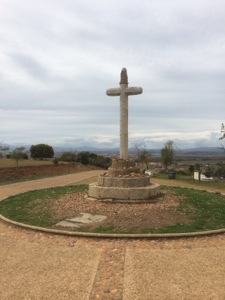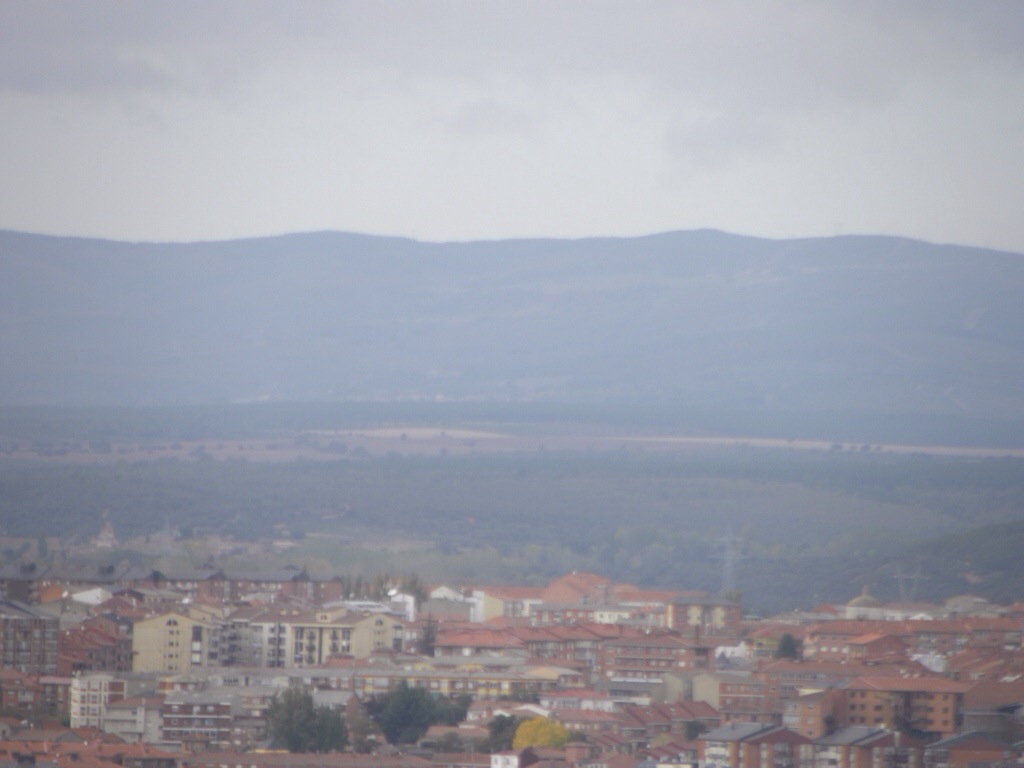 I forgot to mention 8.7 miles with mud and hills. Stayed in a private room in
Hostal Juli.