We wanted to take it easy and visit the museums and Cathedral in Astorga (PRS-64). We slept in and walked to Astoga, over the ancient Roman bridge.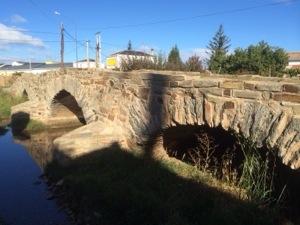 Astoria goes back to Roman times and has various ruins around town.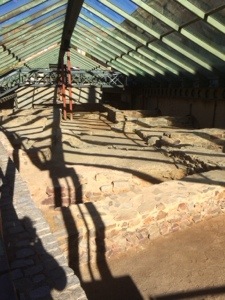 We came into the old walled city, similar to walking into Quebec, and walked around a but. It was market day so the streets were jammed with fruit and clothing vendors. We stopped for café con leche and pastry which served as breakfast. We then went to the Bishop's Palace and Museum and the Cathedral. By now it was approaching siesta time (everything closes at 1400) but we managed to get to both.
The Bishop's mansion was started in 1889 by the original "bishop bling" who hired noted architect Antonio Gaudí to design neo-Gothic grand palace. The bishop's death led to numerous delays but it was finished in 1913. I will provide interior shots later but here is the exterior.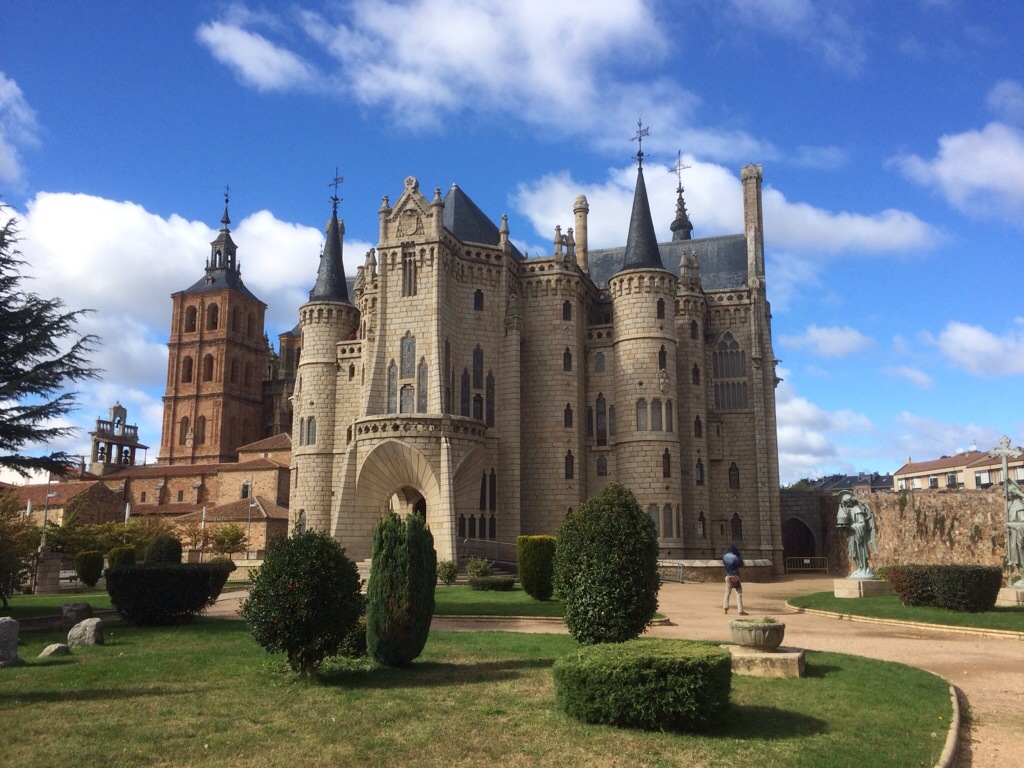 The Cathedral was built starting in 1471 and mostly completed in the 16th century. Again I will provide the external shot and then fill in.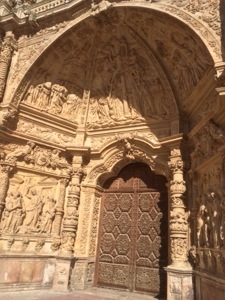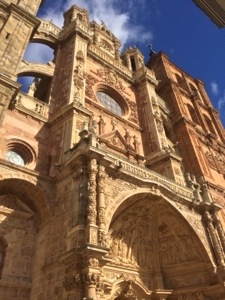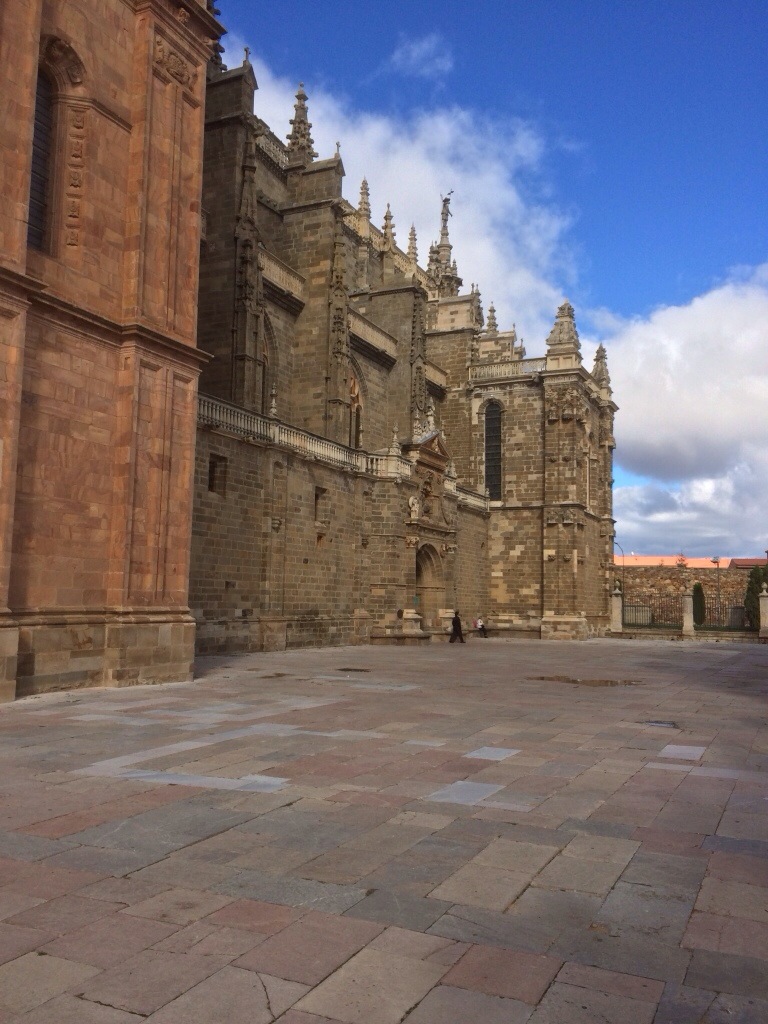 After the visits we stopped for pizza y cerveza and came and checked into a big Albergue with a private bunk bed room for us.
Now more pictures from the Bishop's Palace. Garden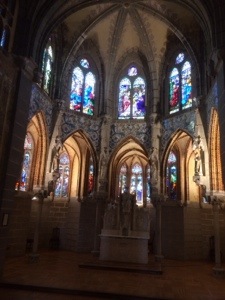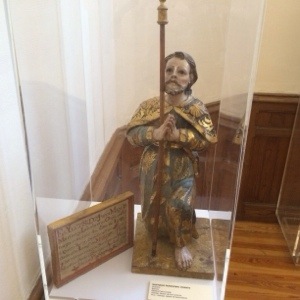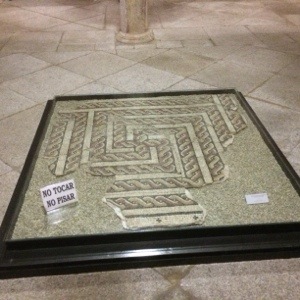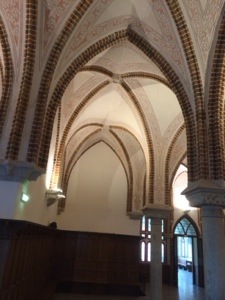 Now here are a bunch of pictures in the Cathedral. It was magnificent.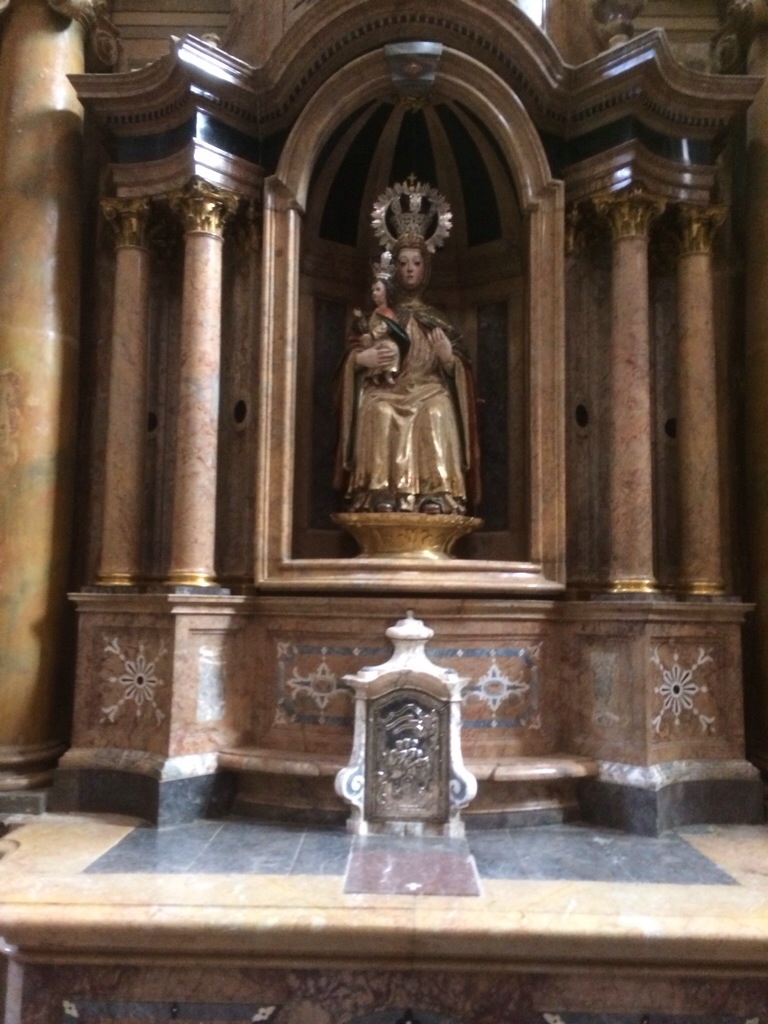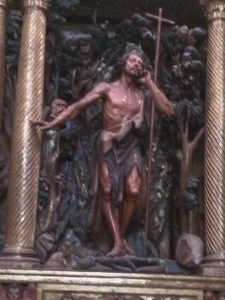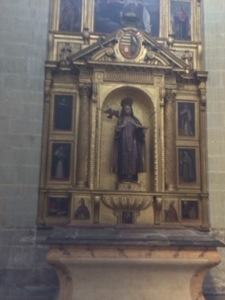 Stayed at the Albergue of the Friends of the Camino of Astorga which is a former convent but modernized. We had a room with a bunk bed and a sink. Simple bu nice. Great dinner at Hotel Gaudí. Tomorrow we start to climb toward Cruz de Ferro, the highest point on the Camino at 1500 meters. On the way home, I took a picture of the town hall.