We had breakfast at the hotel and went over the bridge to the Palace de los Reyes de Navarre (PRS-25-1). I photographed the capital with the battle of Roland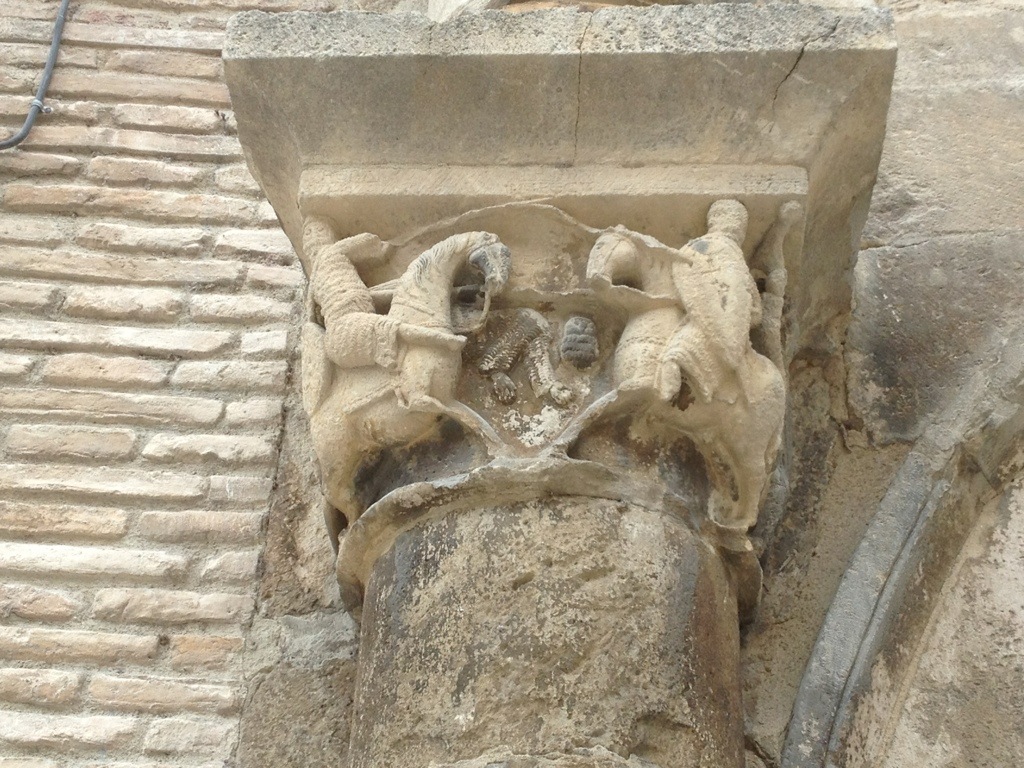 Unfortunately you will just have to wait for the capital with the deadly sins of lust, avarice, and sloth. Those pictures are locked in my camera until I get to a place with a public computer (thank you Apple for making the camera kit work only with iPads)
At 10 AM we returned to visit the Iglesia de San Pedro de la Rua (PRS-25-3), a 12/13th century fortified church. Did I already mention that towns are all built on fills with lots of steps? Here is the view from afar showing the three phases of construction.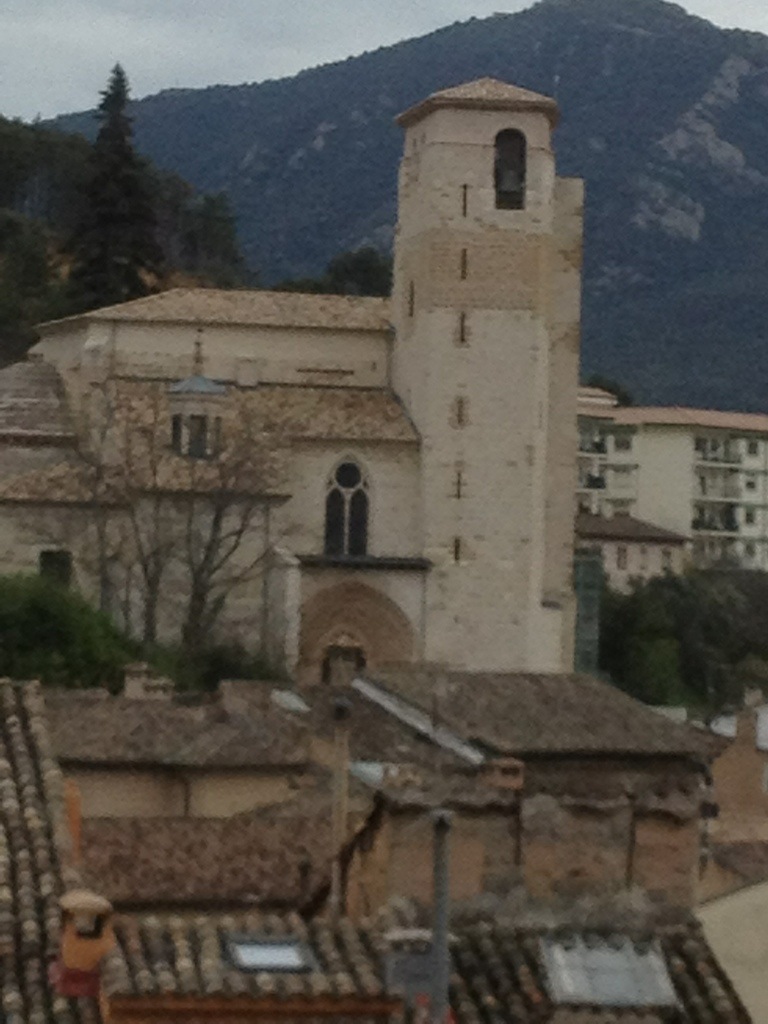 Once inside you are greeted by Santiago Perigrino.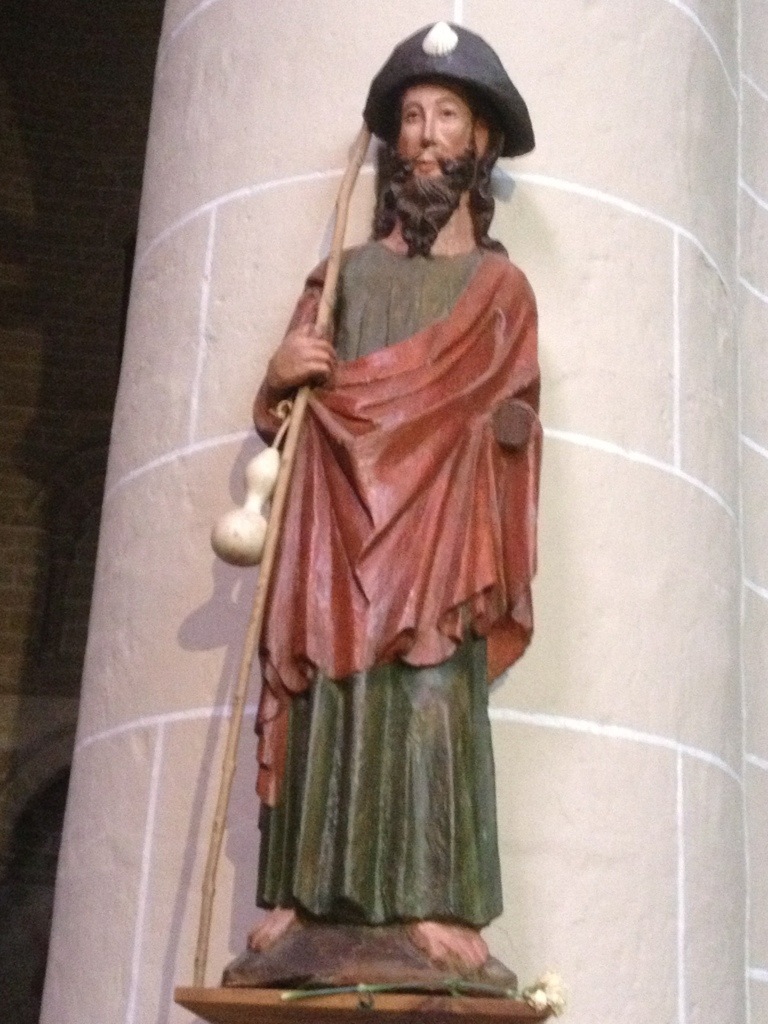 The next shots are inside the church.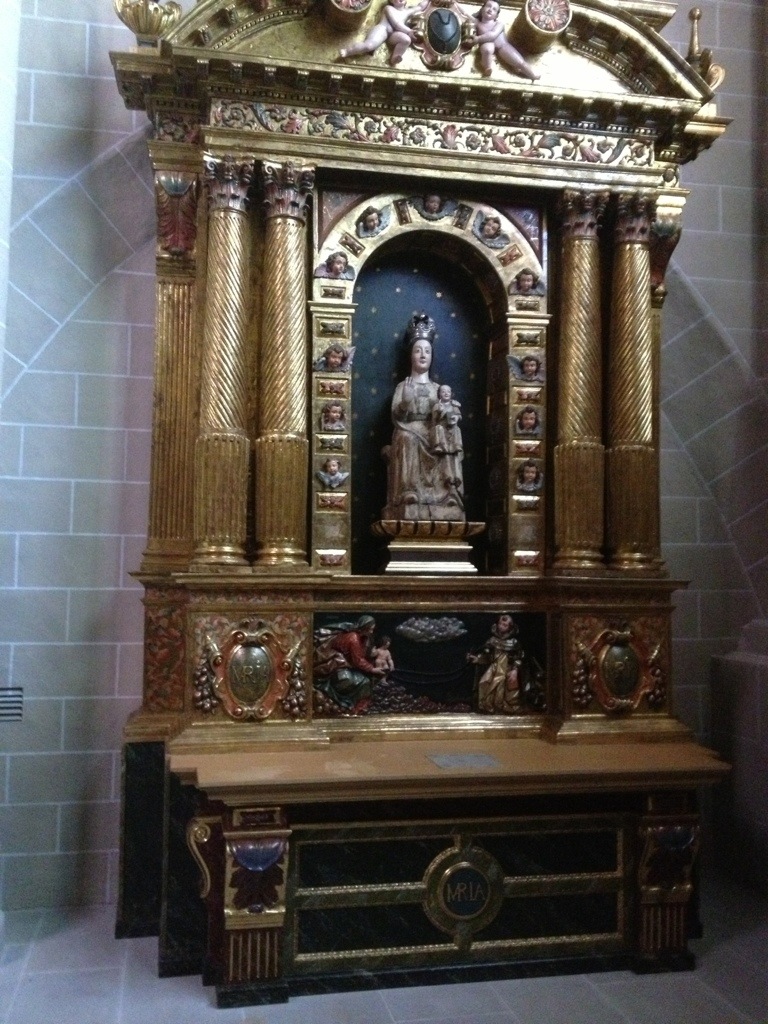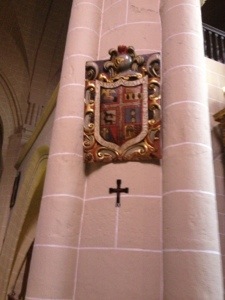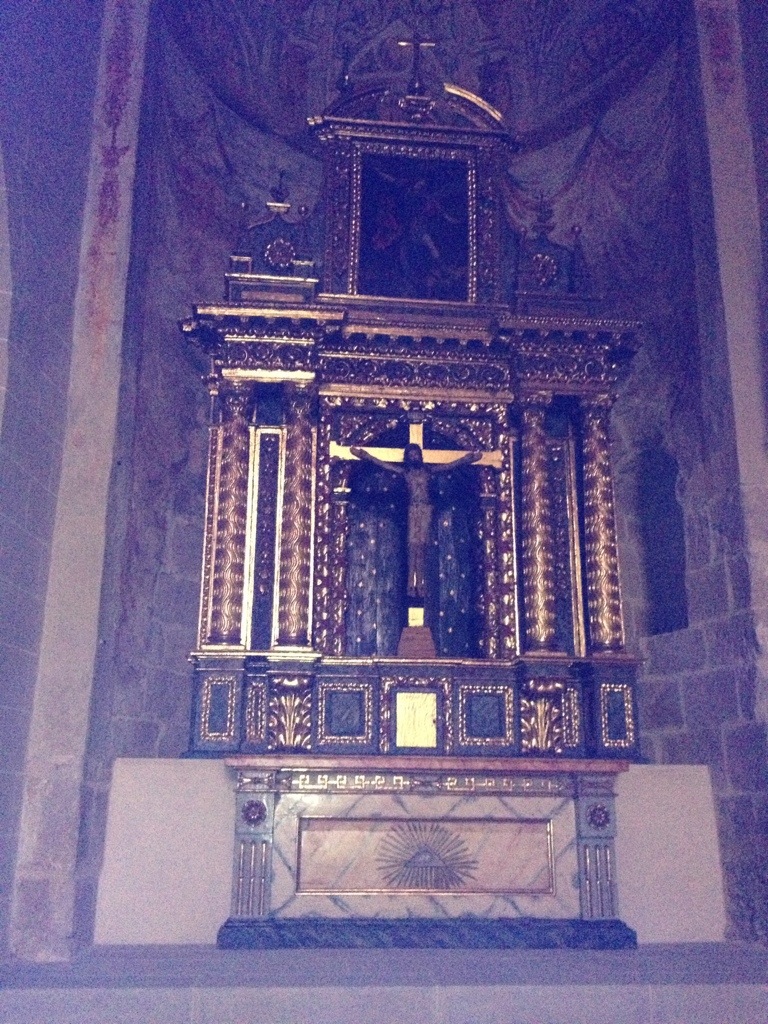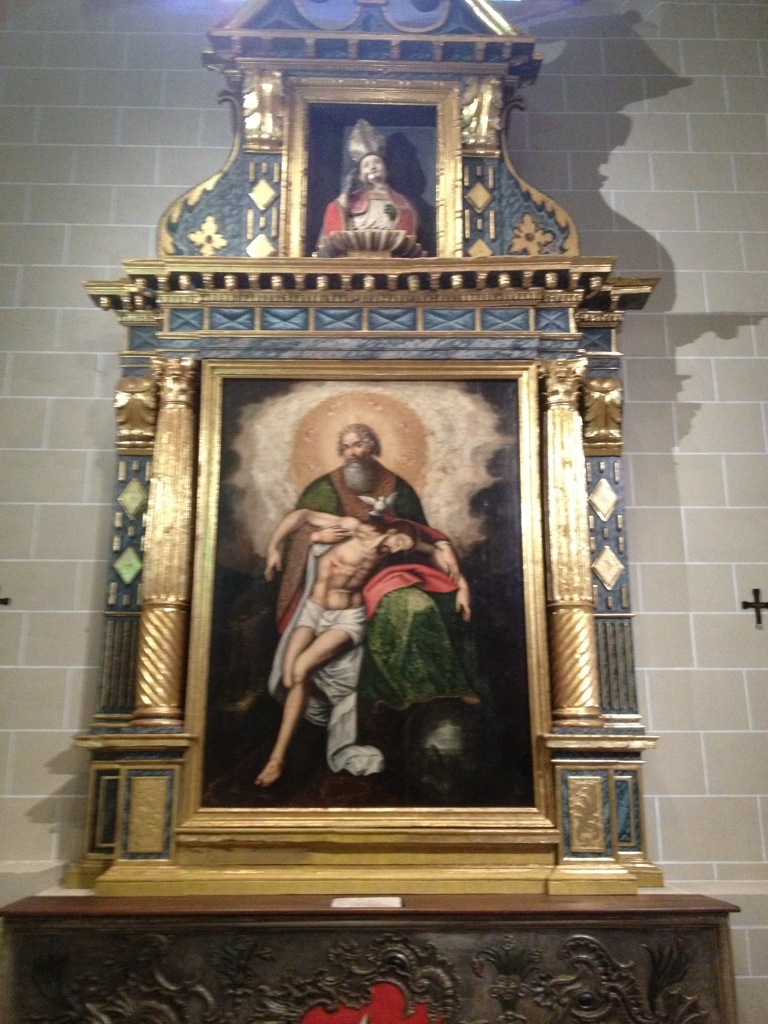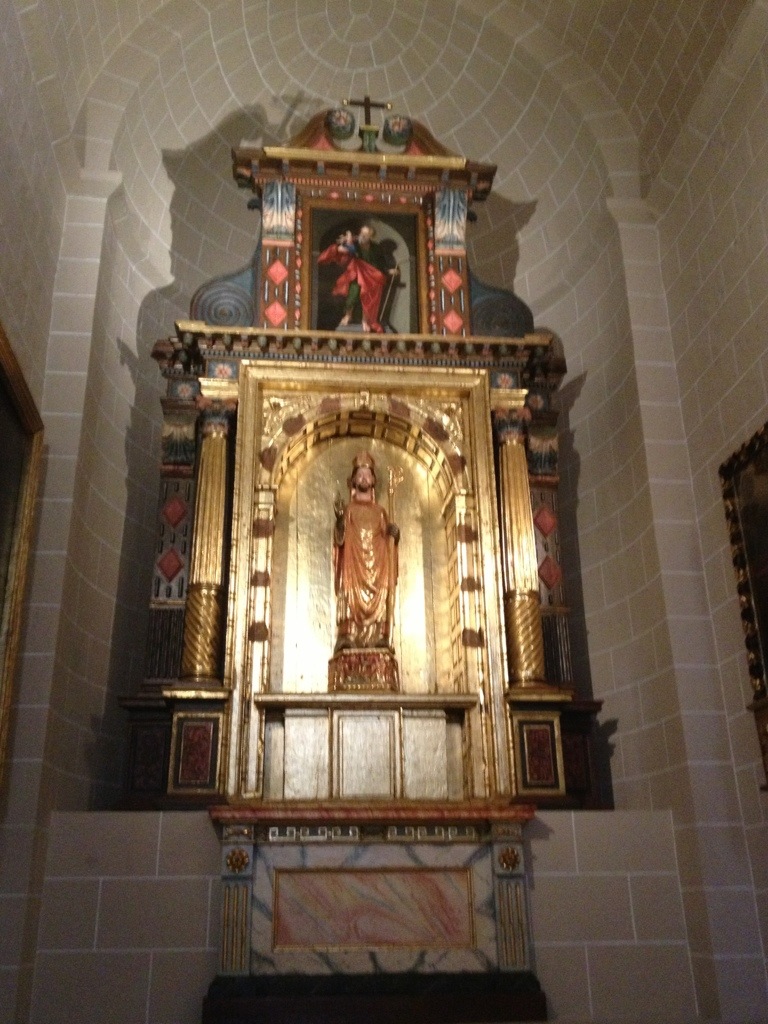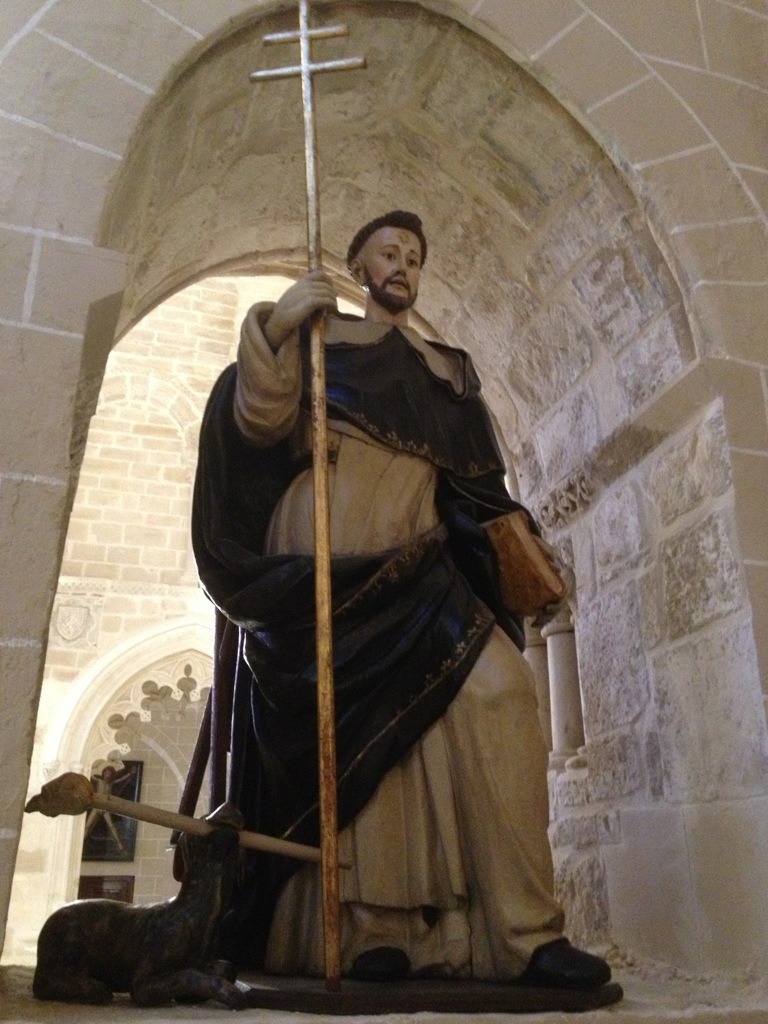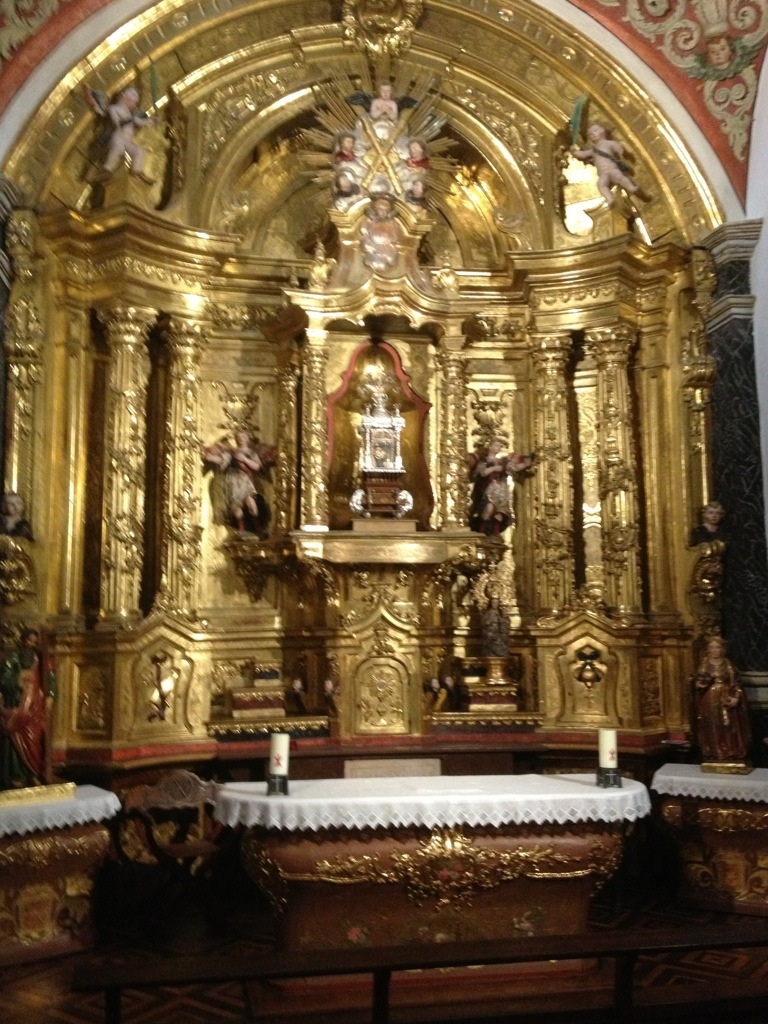 This is the Baptismal Font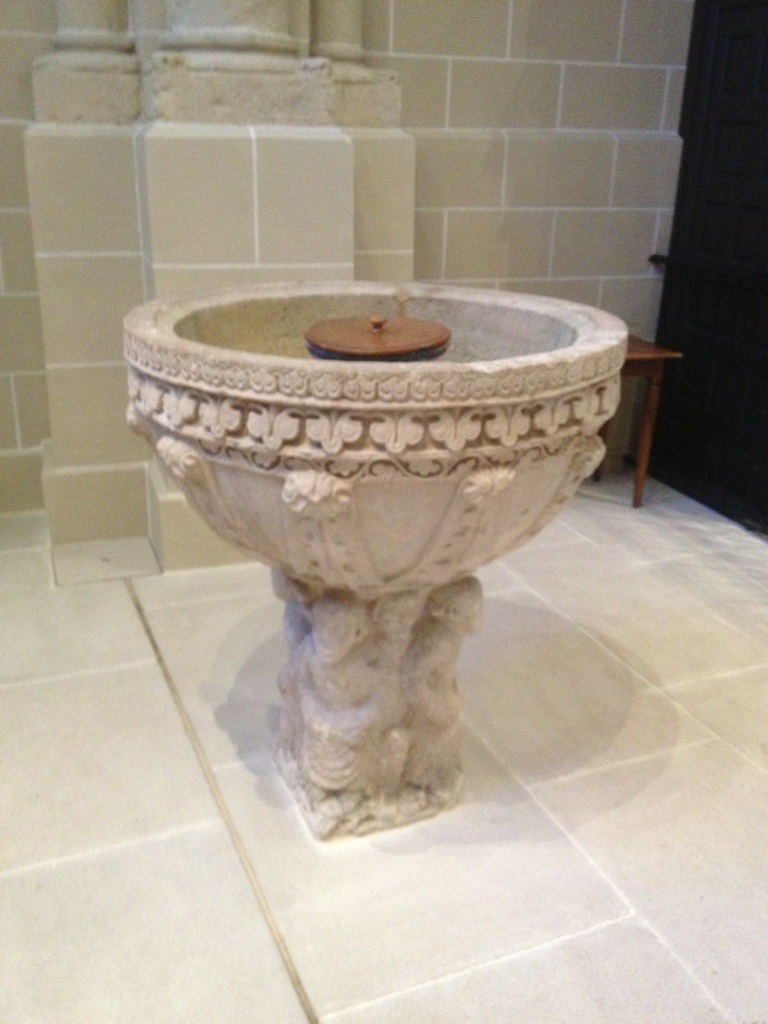 CLOISTER: in 1572 the Zalatambor Castle was blown up to confirm the absorption of Navarra into Spain. When this happened a lot of the beautiful cloister was destroyed by large chunks of rock falling down. What remains are capitals from 1175 which are amazing. Here are pix from the Cloister.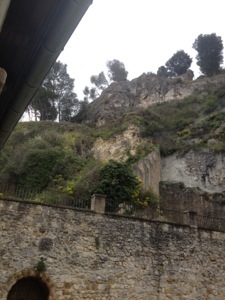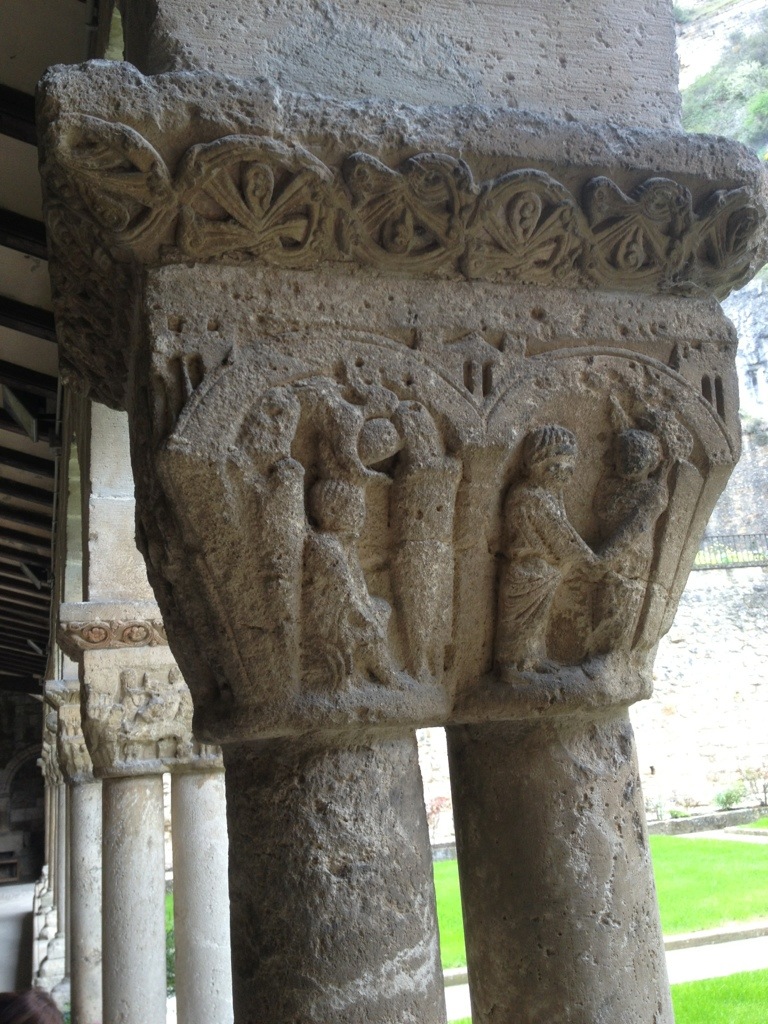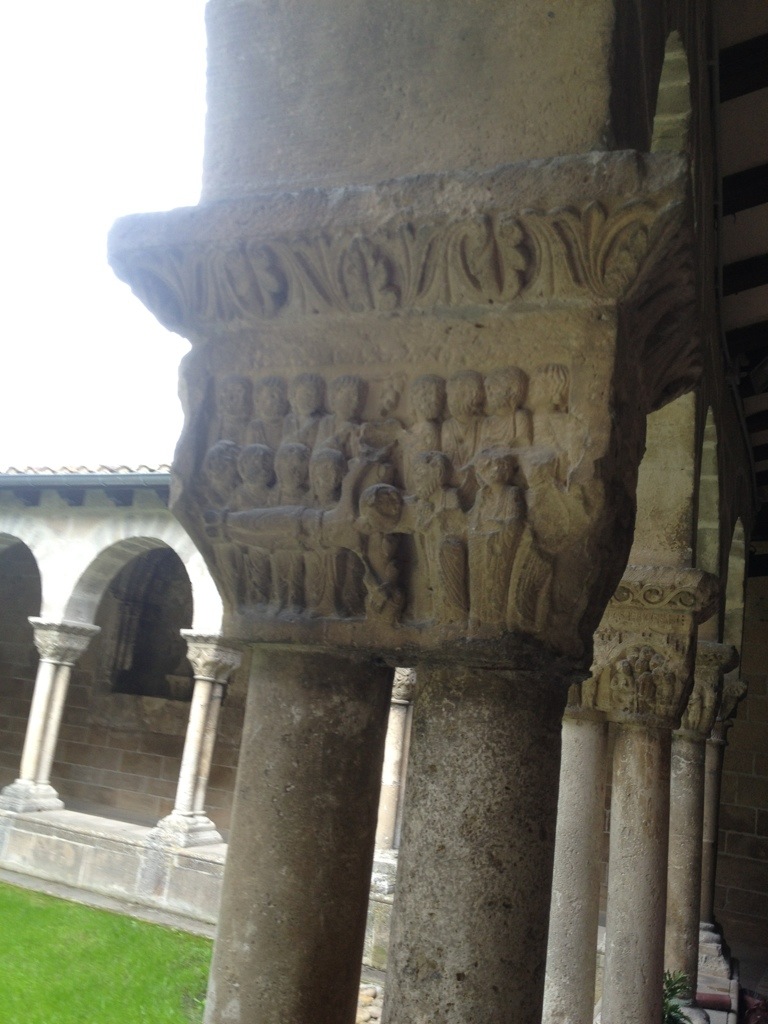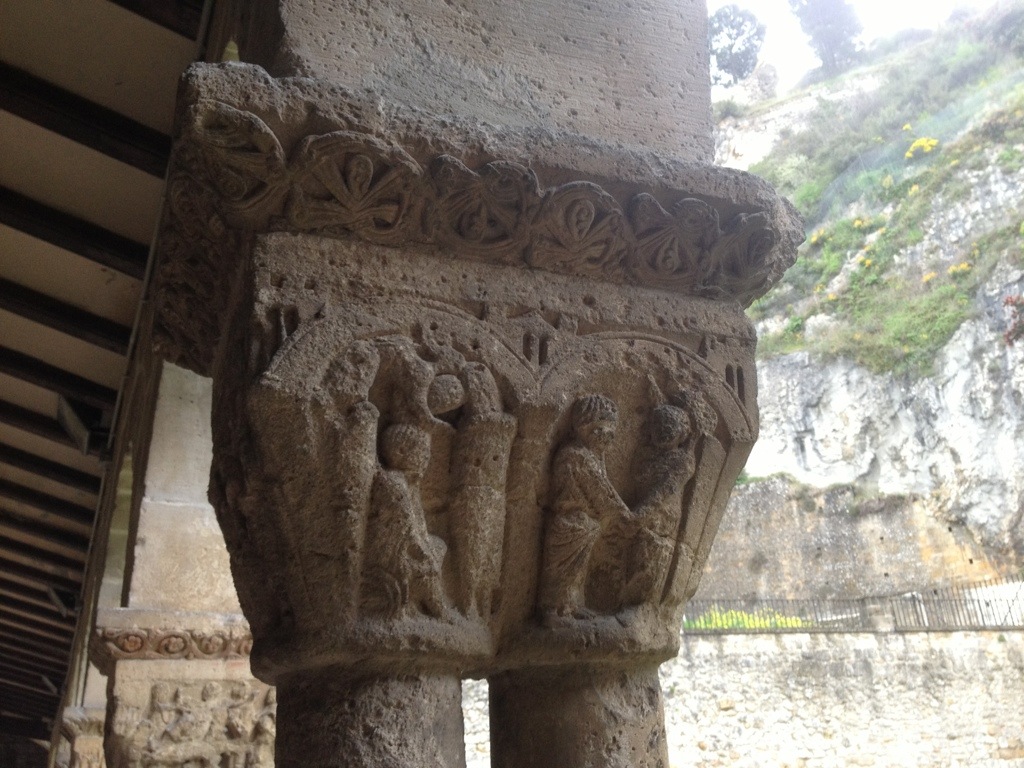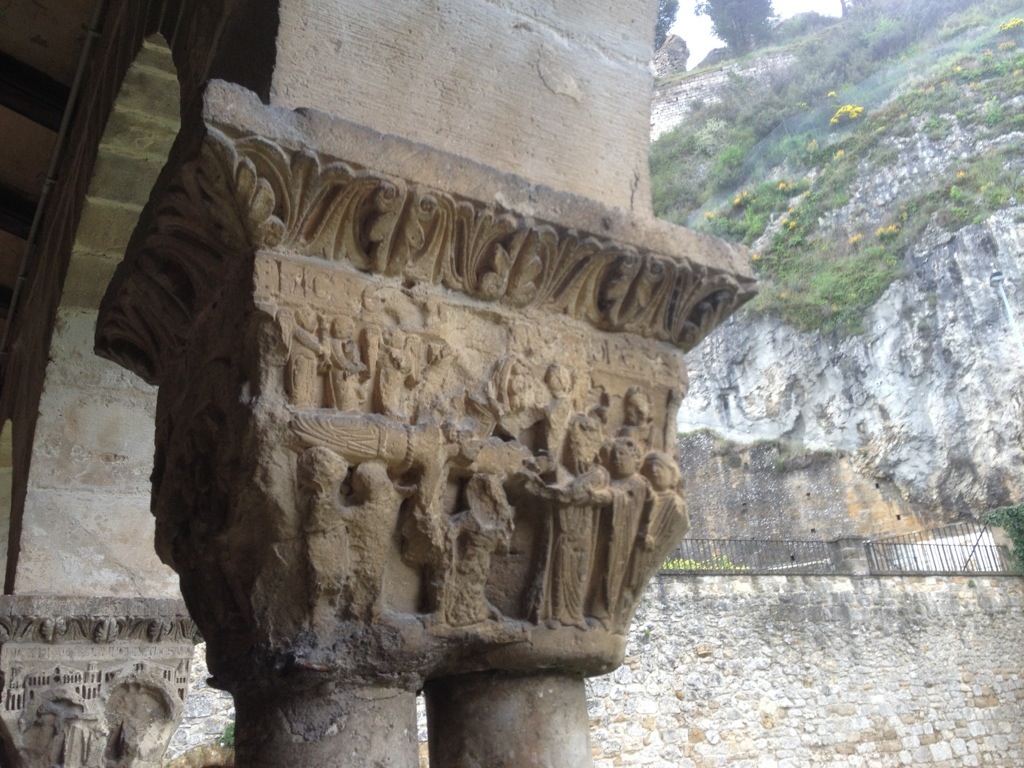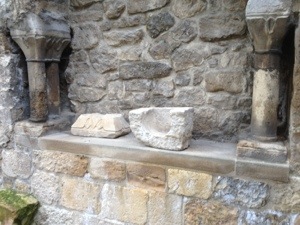 Finally we visited San Miguel (PRS-25-10) which was conveniently across from our hotel. It was not open but the entrance is completely amazing. The north portal is the work of a single sculptor around 1170, although the 8 apostles are a bit earlier. Here is the door and lots of the details around it.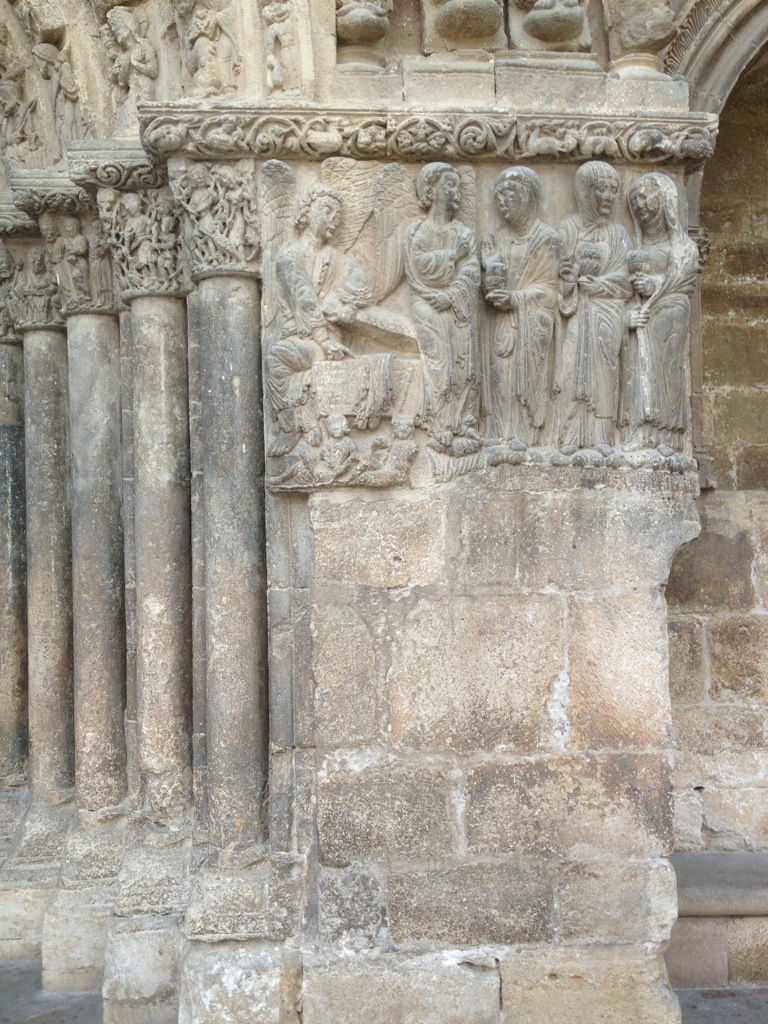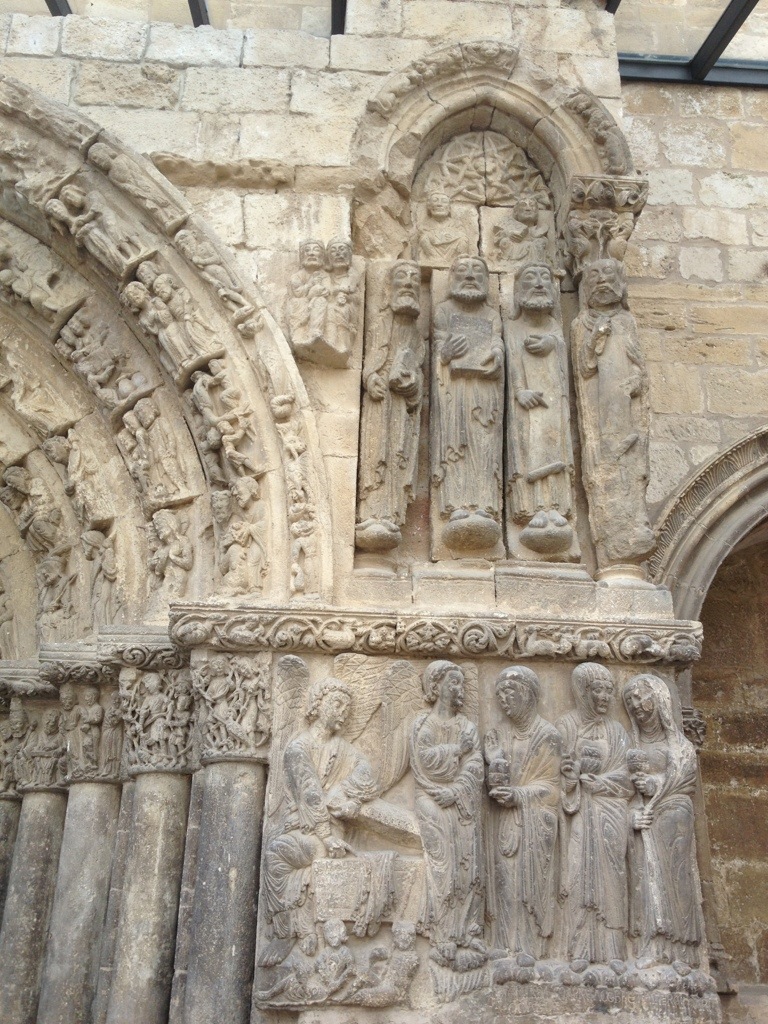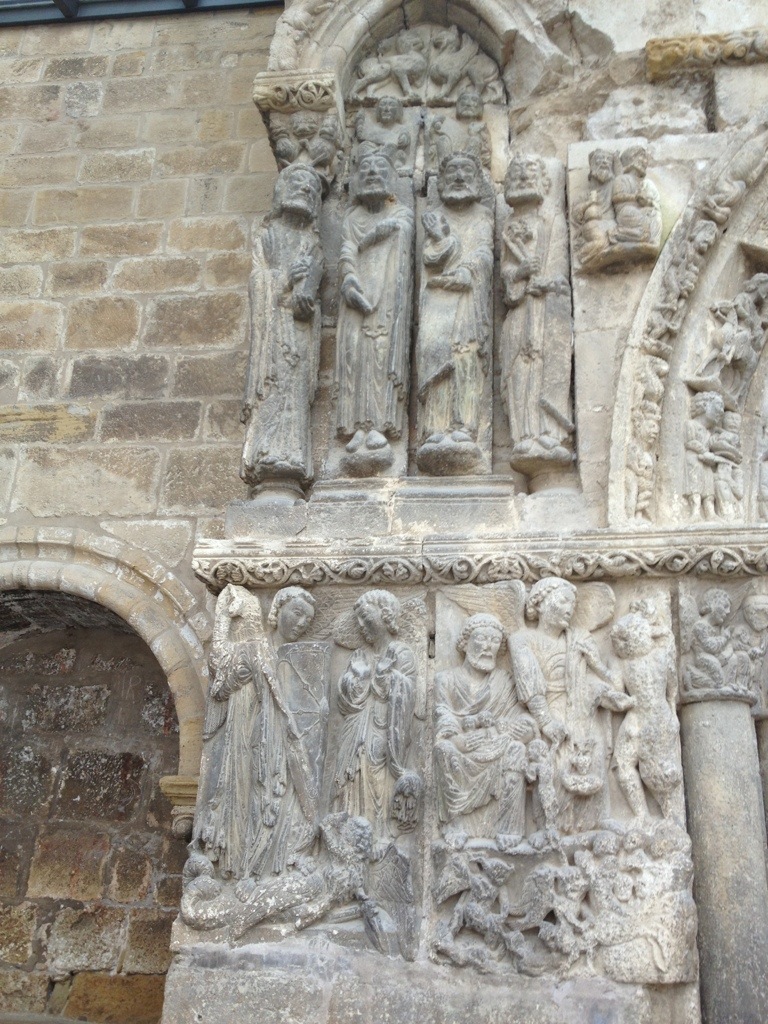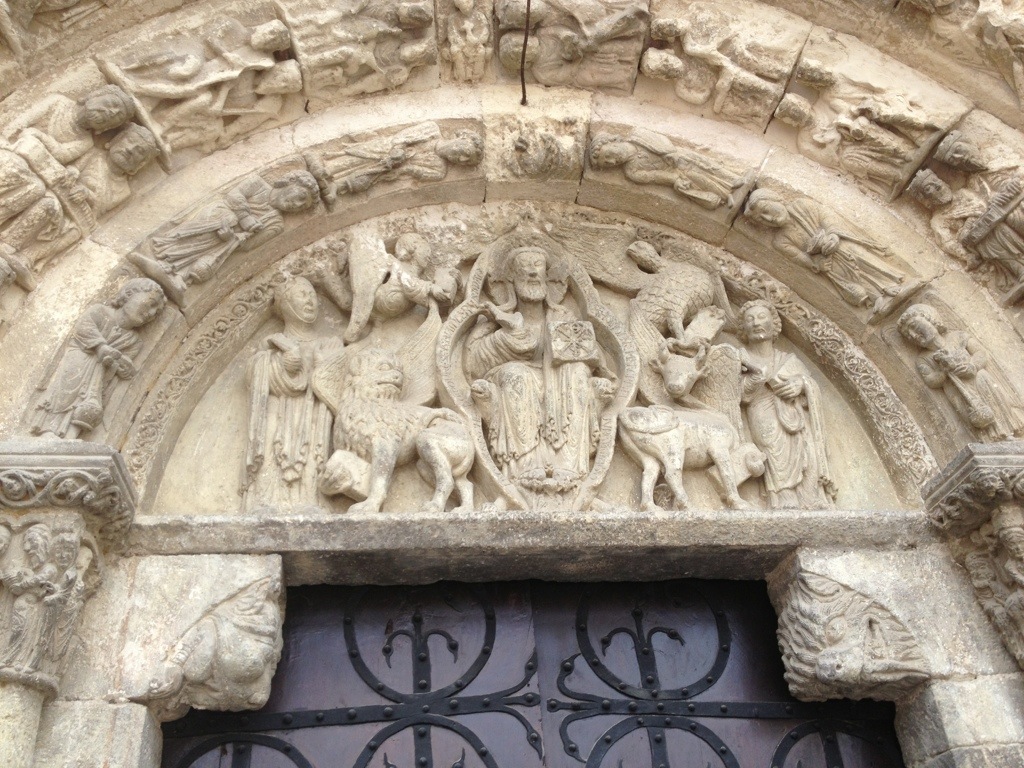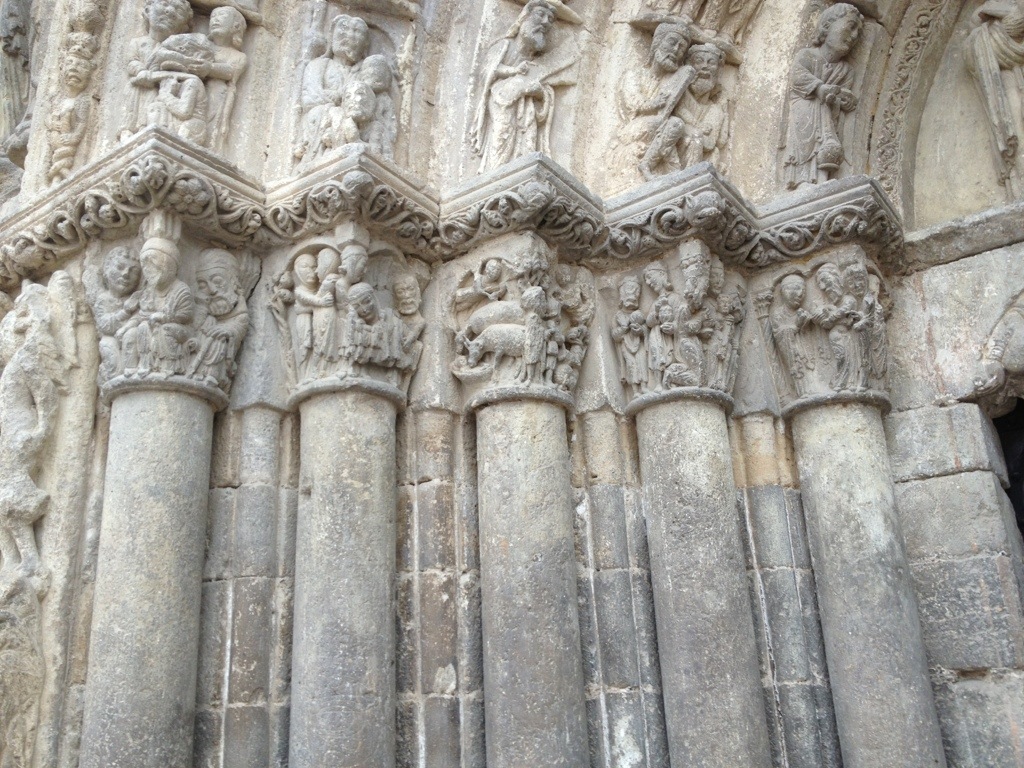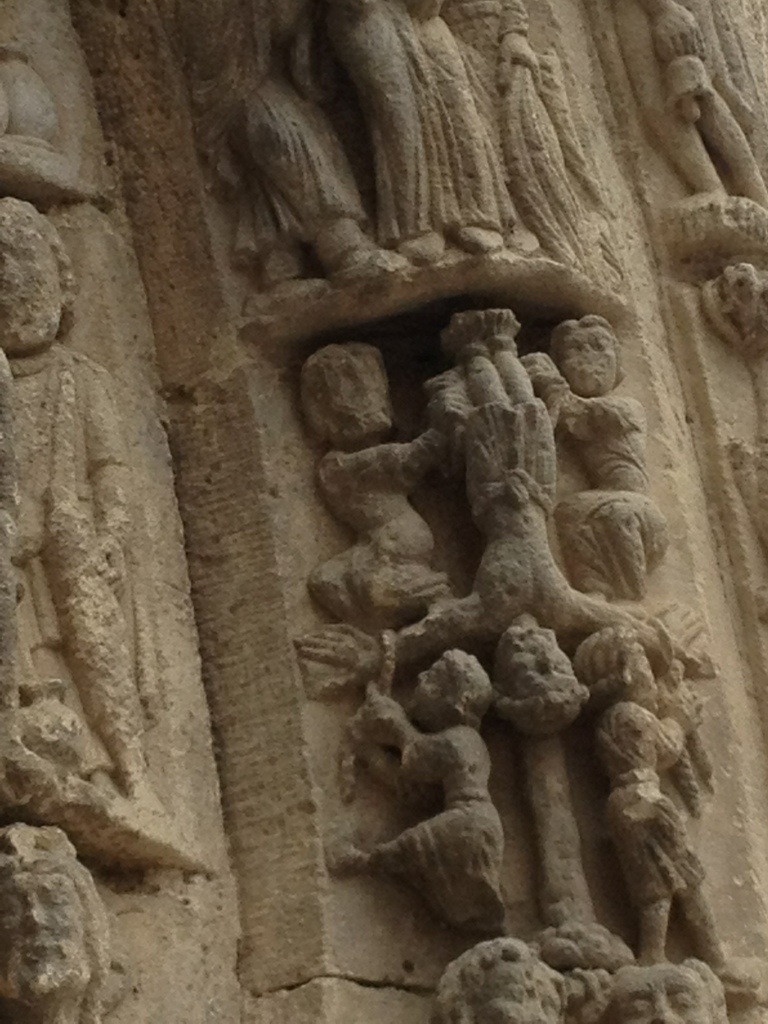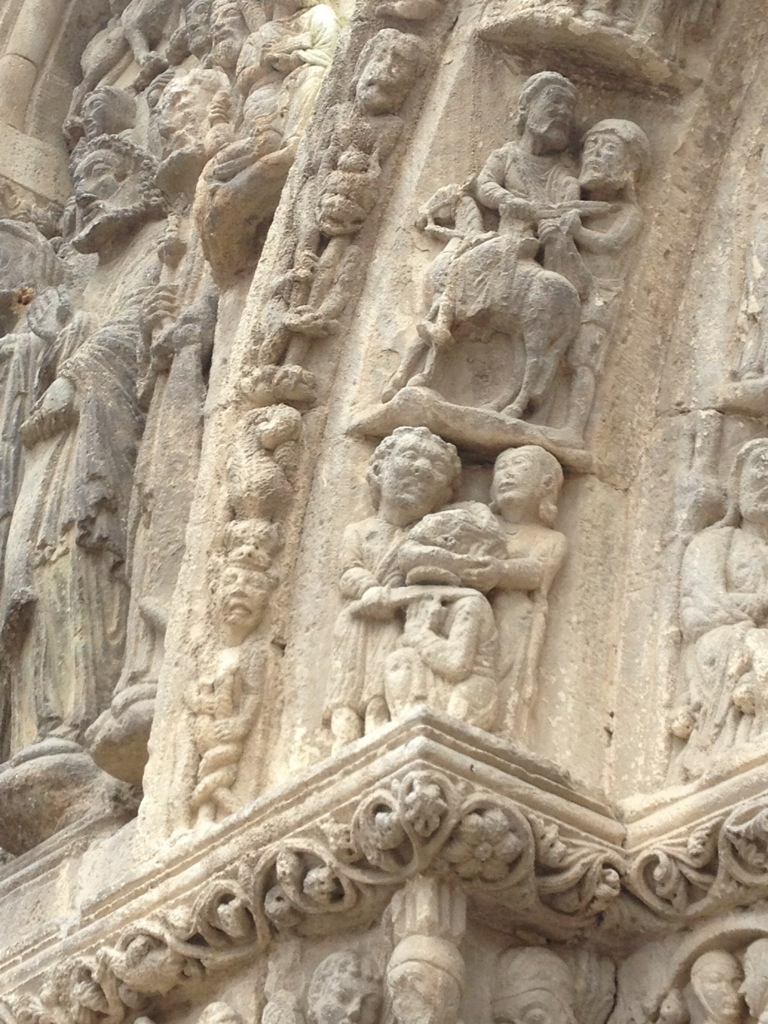 We then went for an early dinner and 7:30 pm mass at San Miguel, which was in a small extra chapel, so we didn't see the inside.