We started after our long layover in Estella at 7:50. We still have "Camino Cough" but are ready to get moving. The first stop was at the Monastery of Irache (PRS-26) where there is a wine fountain to invigorate pilgrims. "Pilgrim if you want to arrive in Santiago with strength and vitality drink a mouthful of this great wine and overflow with happiness"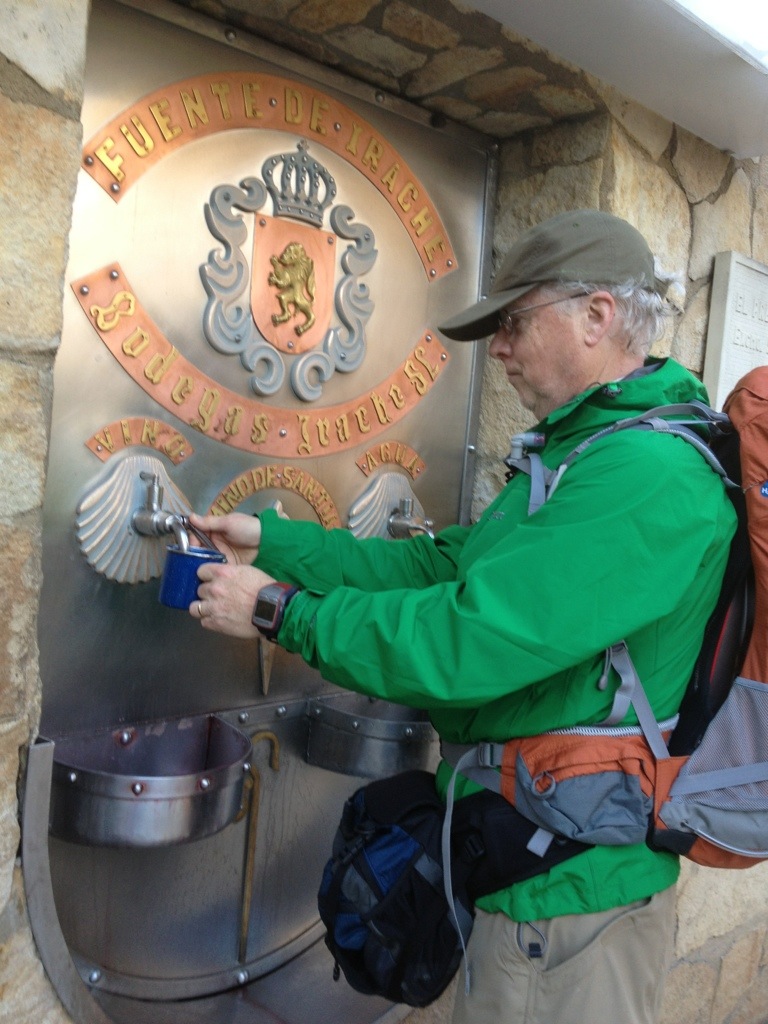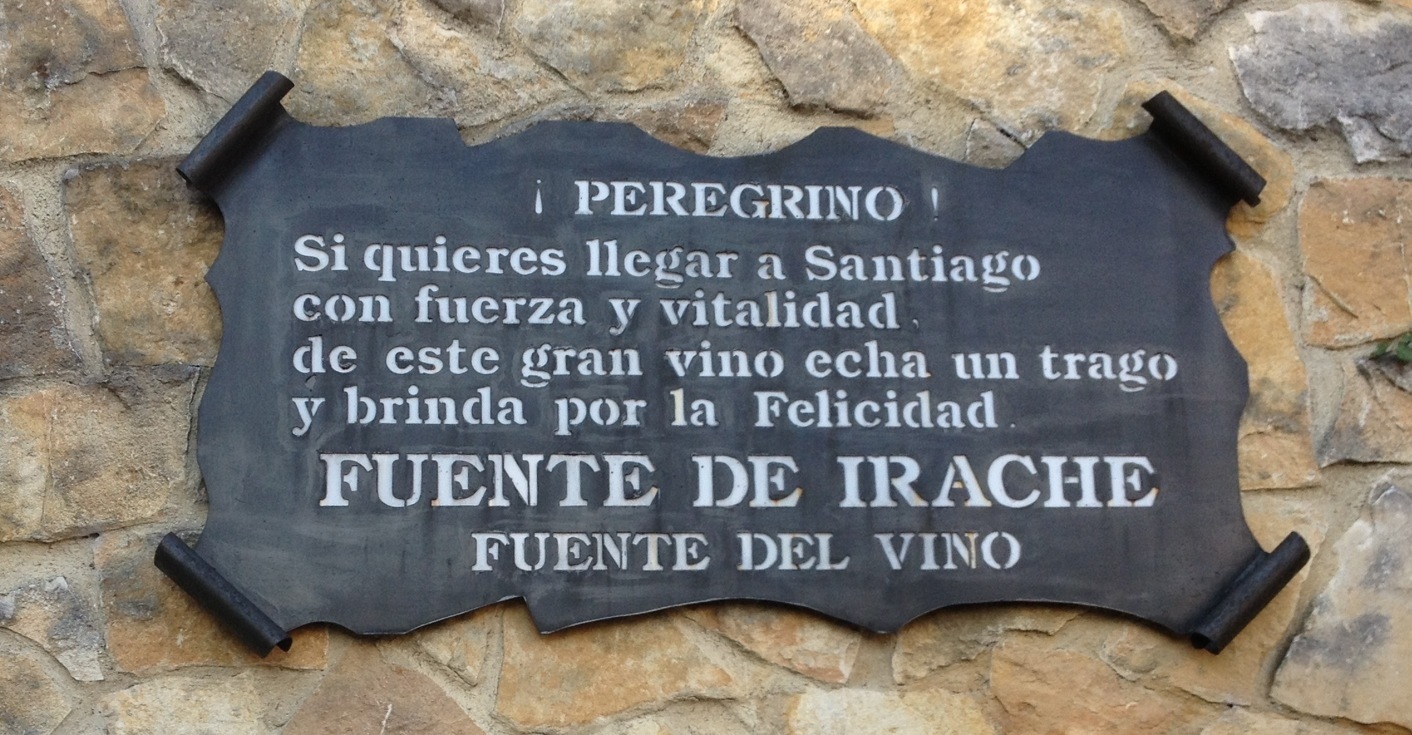 We had our breakfast here but the Monastery wasn't open.

The remainder of the morning we walked up through the gorgeous Tierra Estrella wine country eventually coming to Villamayor de Monjardin.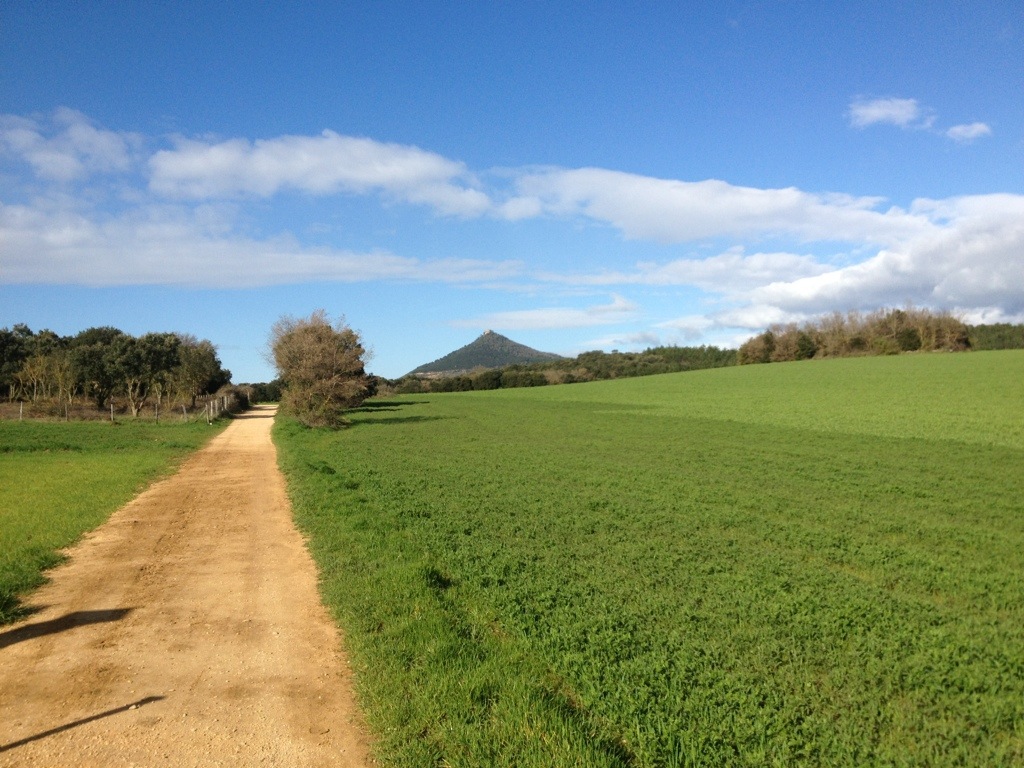 As you walk into Villamayor, you see the castle of San Esteban de Deyo which has been in Moorish and Navarran hands and may have been invaded by Charlemagne at one point.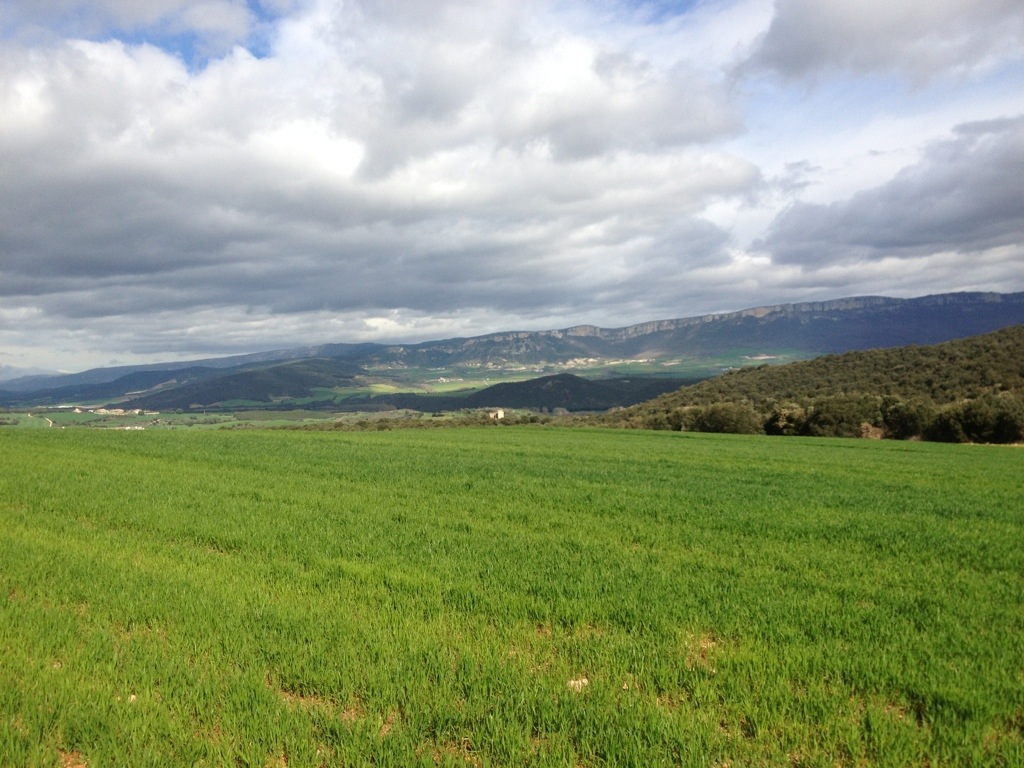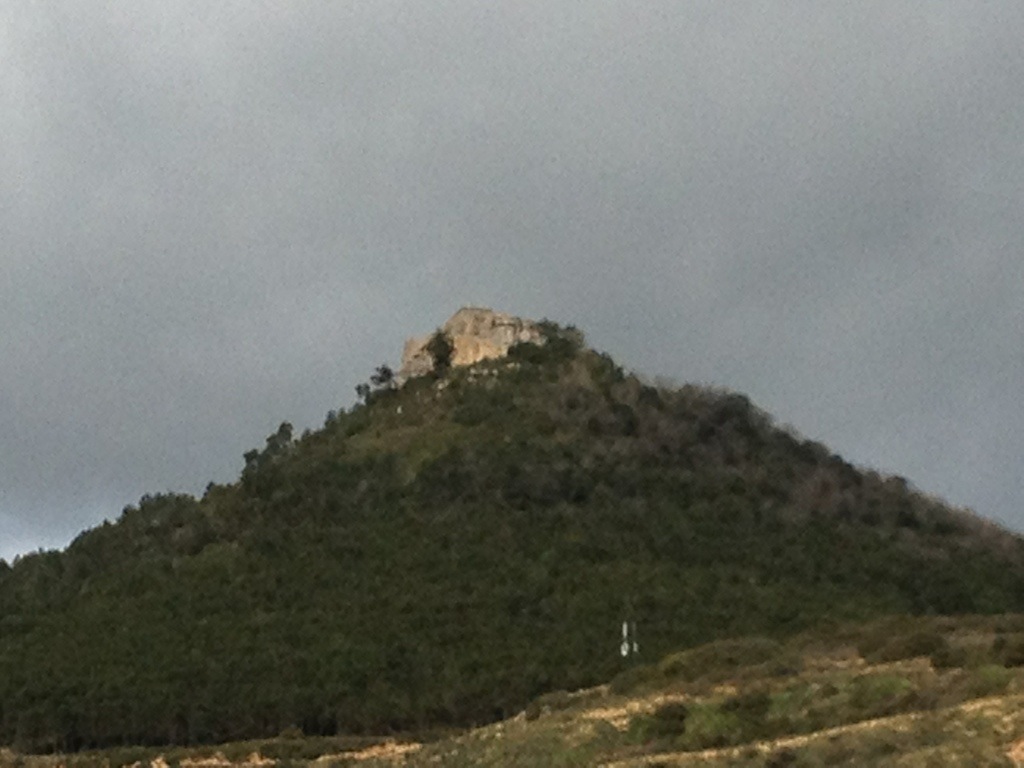 Before town there was a Gothic fountain called El Fuente de Los Moros.

We had a light lunch in Villamayor. There we met two young women from Roma and a gentleman from Bologna whom they had met on the Camino. We then continued through wine and olive country.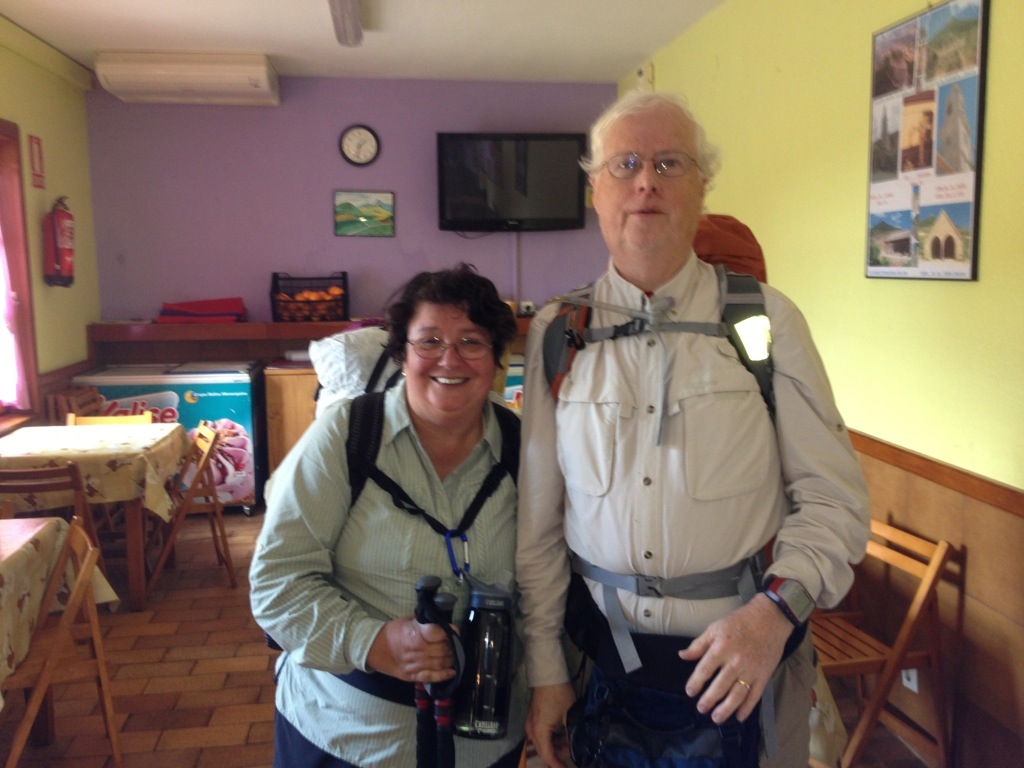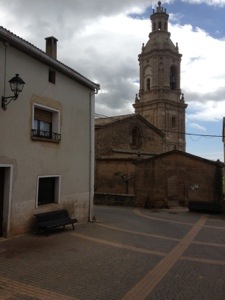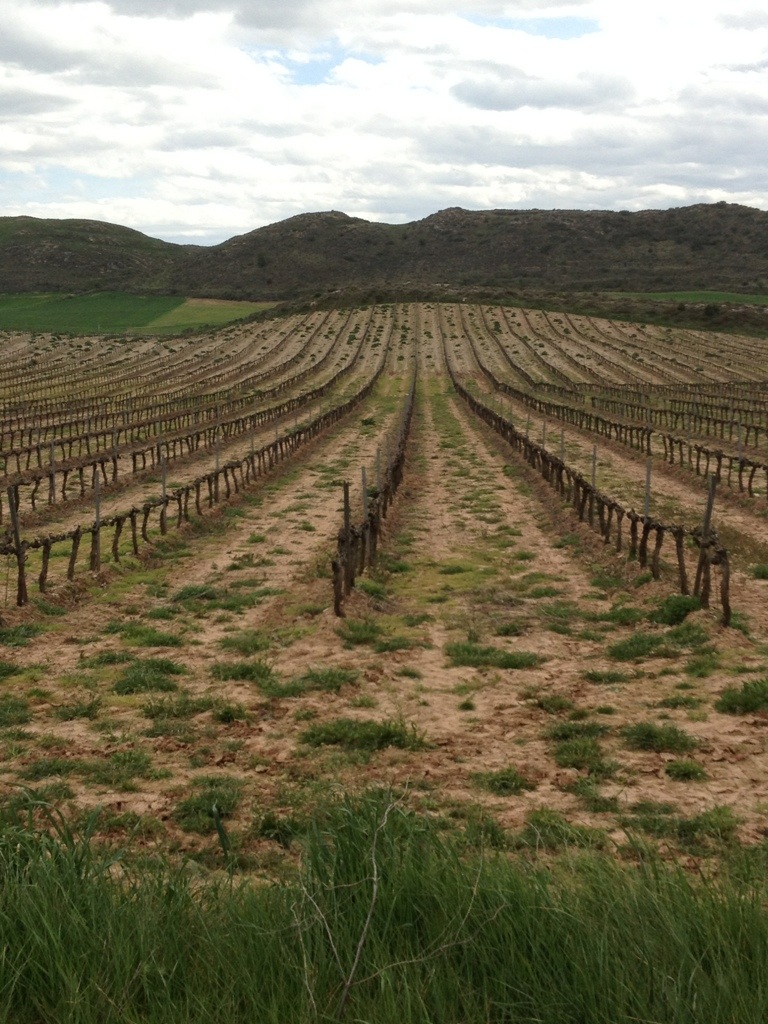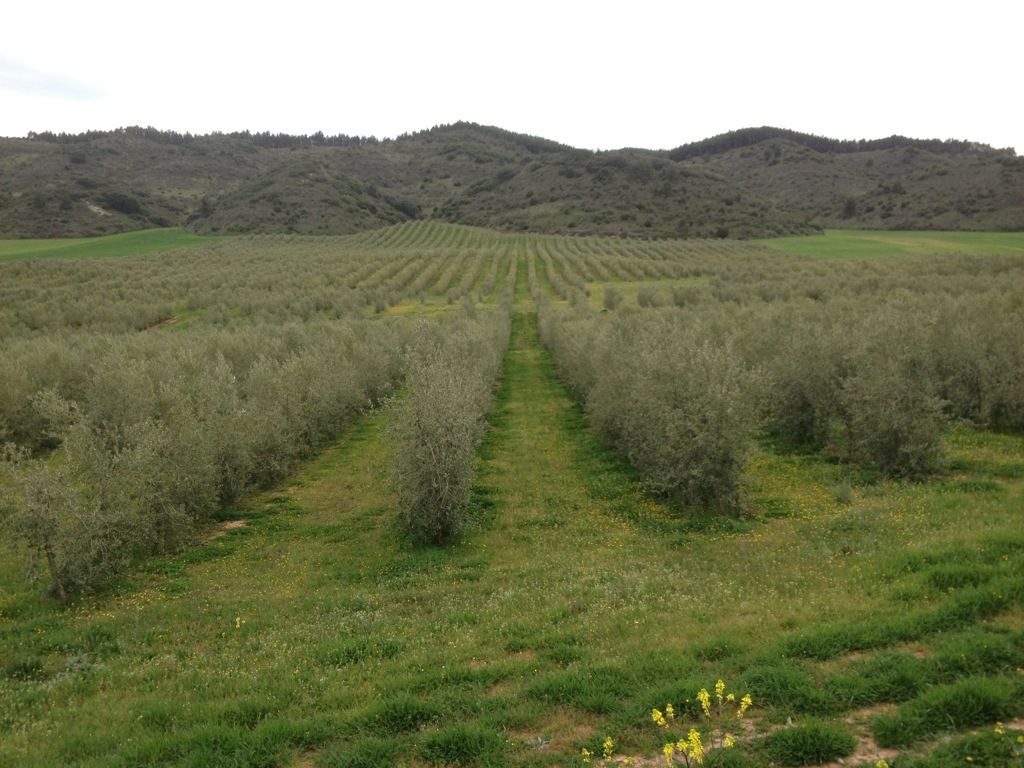 If this blog seems a little long, there is a reason, the last leg from Villamayor to Los Arcos is supposed to be 11.5 km but is actually 15.2, an extra 2 miles in an already too long walk. The measurements were made with my GPS watch. We did get in finally around 7 PM after 15.5 miles (way too long). We had dinner with a couple from Sweden and a lawyer from Atlanta. The Albergue keeper was kind enough to do our laundry while we ate. Bed by 10.