Had a nice breakfast müesli and yogurt Nd said "¡Buen Camino!" to our new friends and began our hike to the Cruz de Ferro.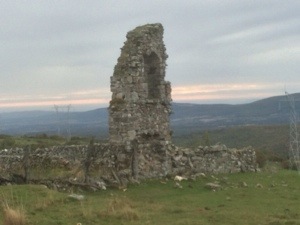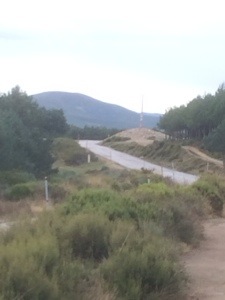 We got to the "Iron Cross" or Cruz de Ferro an hour or so later. It is over 1500 meters above sea level. Susan and I placed rocks on the pile, hers from Nova Scotia, mine from Casa de lid Dioses, on the pile and said the following prayer: "Lord, may this stone, a symbol of my efforts on the pilgrimage that I lay at the foot of the cross of the Saviour, one day weigh the balance in favor of my good deeds when the deeds of my life are judged. Let it be so." (If this prayer is copyrighted by Emilio Estévez, my apologies).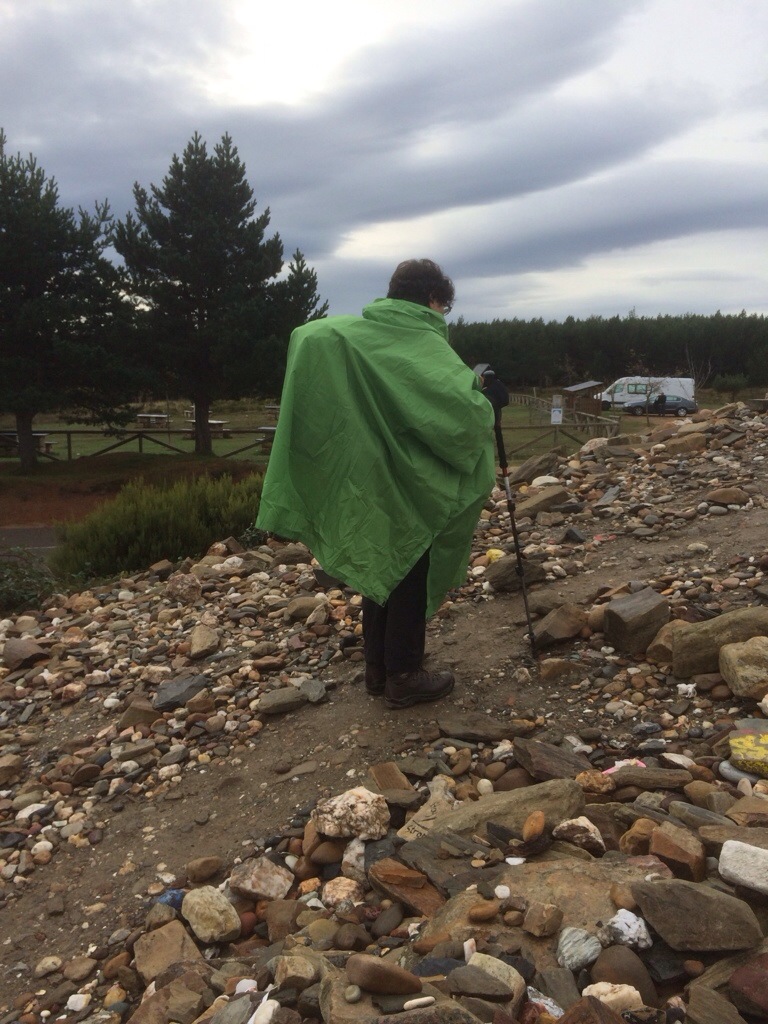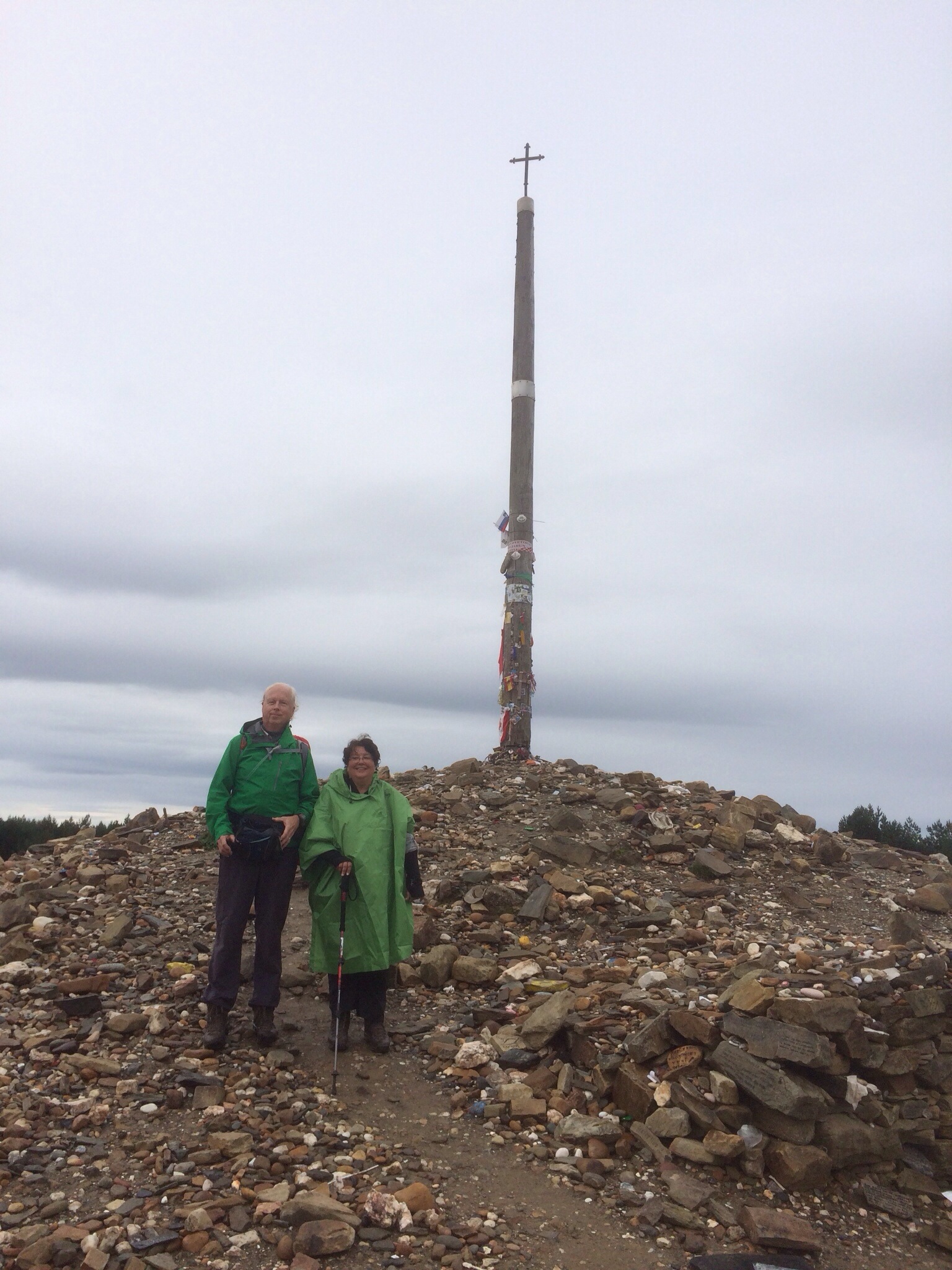 We then proceeded up and down across the top of the mountain and passed the highest point on the Camino, 1513 m.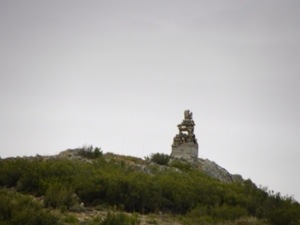 Here are some stunning shots as we went over.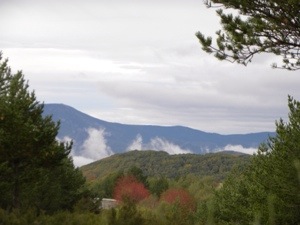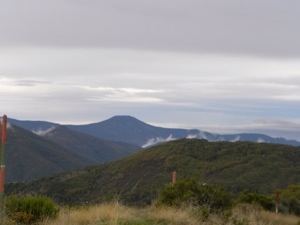 Now came the fun of going down the mountain on rocky roads.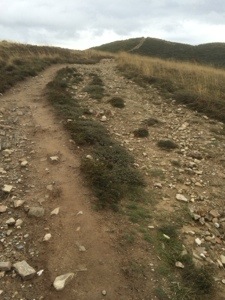 We got into El Acebo after about 7 miles too exhausted to continue and checked into Mesón El Acebo. We had a lovely dinner and are now relaxing. On to Molinaseca and Pontferrada tomorrow.