How, you may ask did tired pilgrims make the 29 km stage from Navarra to La Rioja so quickly? We are still recuperating and felt a short bus ride was in order and here we are in Lagroño (PRS-29). We are sorry to have missed the church in Los Arcos but that is for next time. Once we got our bearings we visited PRS-29-4, the Concatredal de Santa María la Redonda which is truly inspiring. There is a painted Crucifixion by Michelangelo.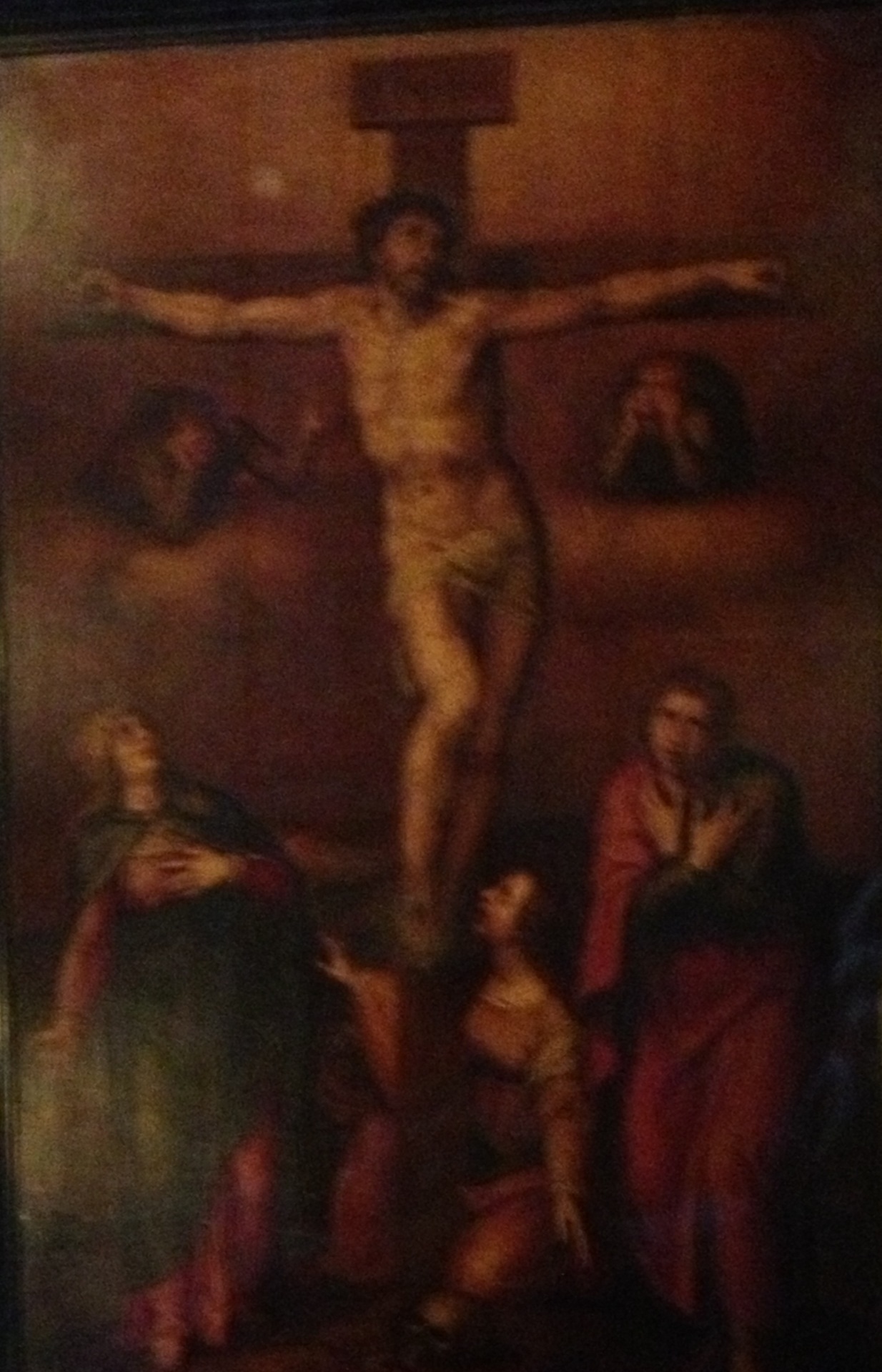 I took a bunch of pictures inside and outside the Cathedral. We had to go out and get some change to illuminate some areas, like the Michelangelo.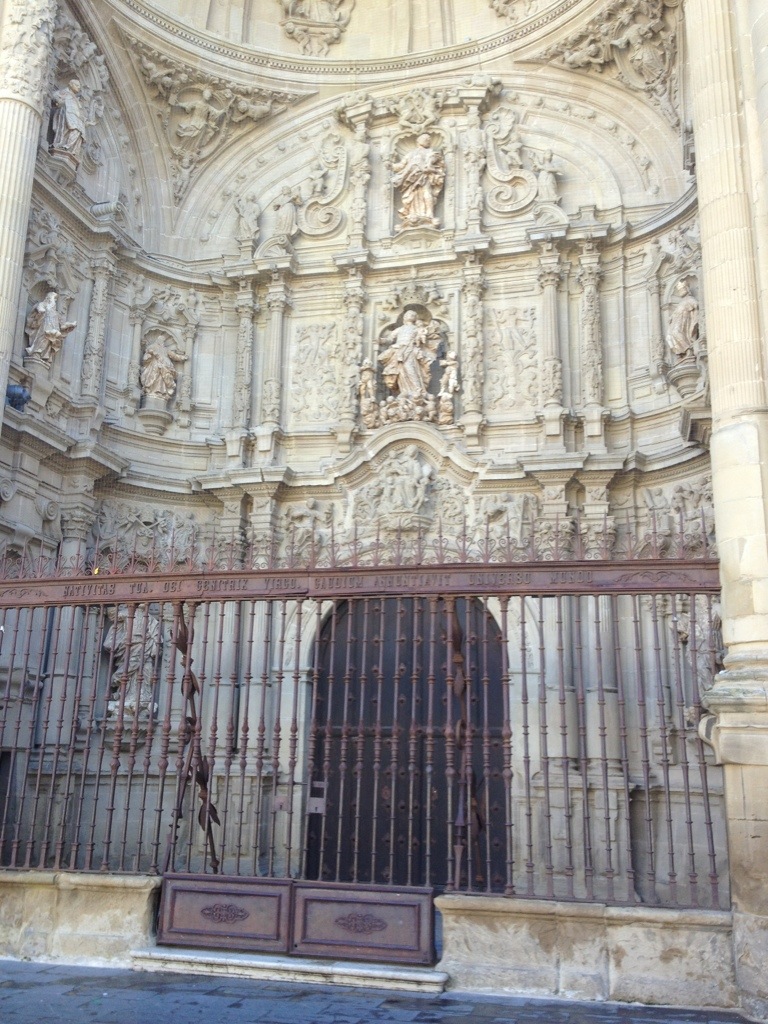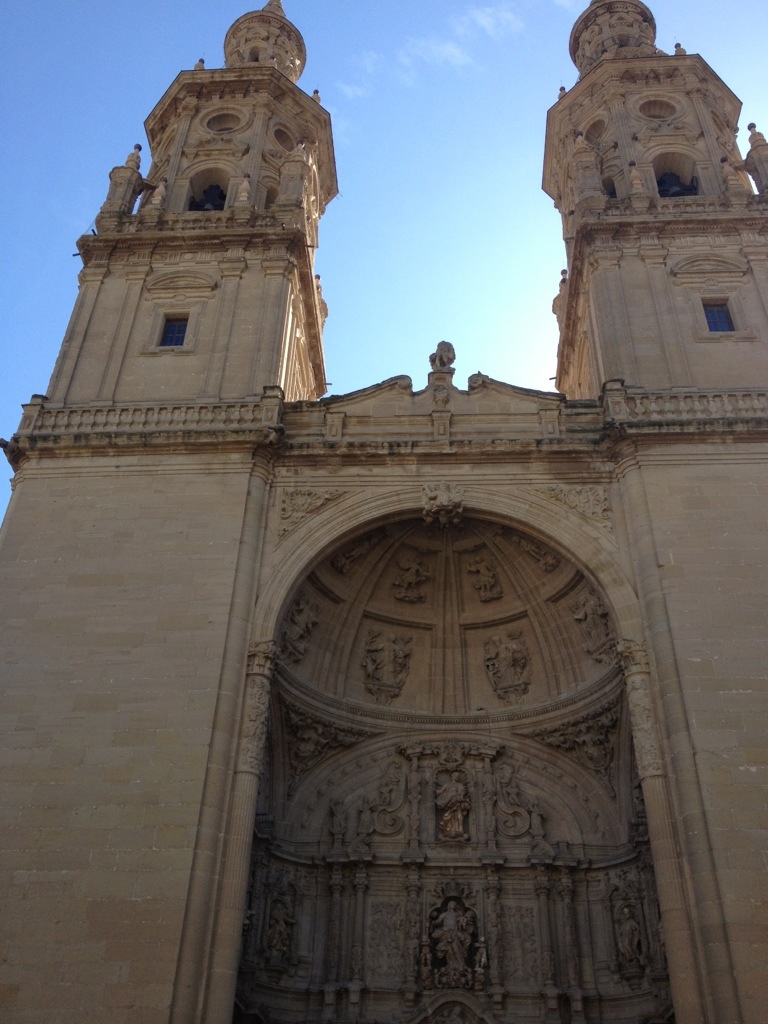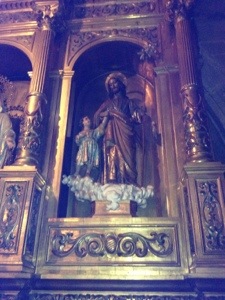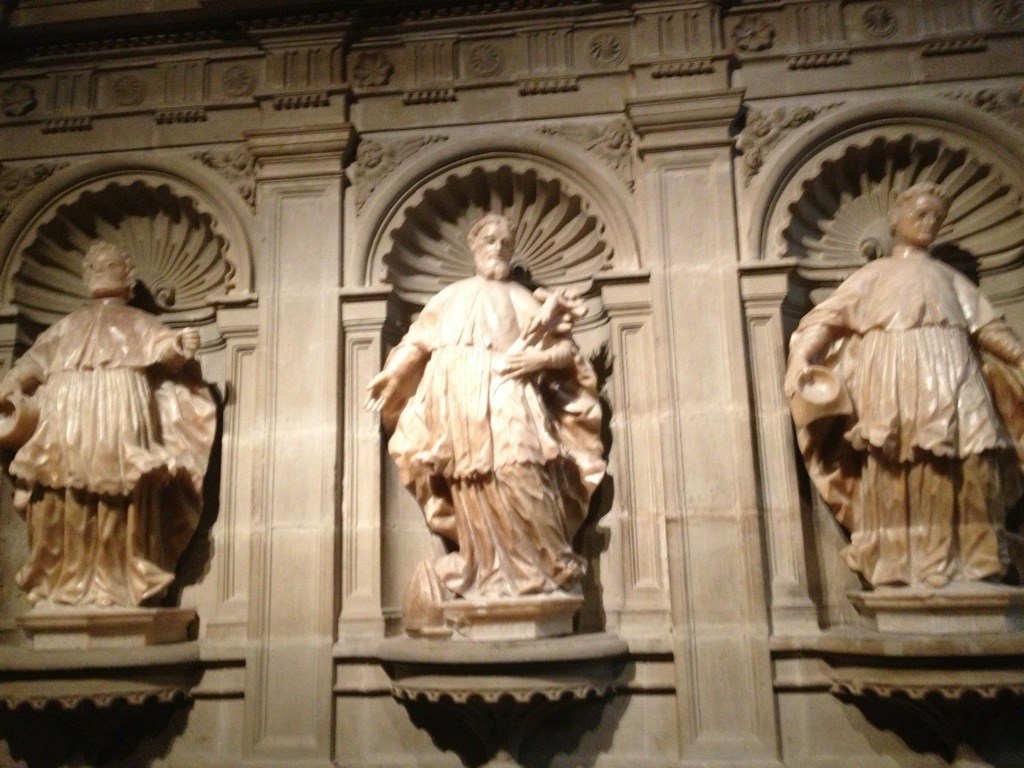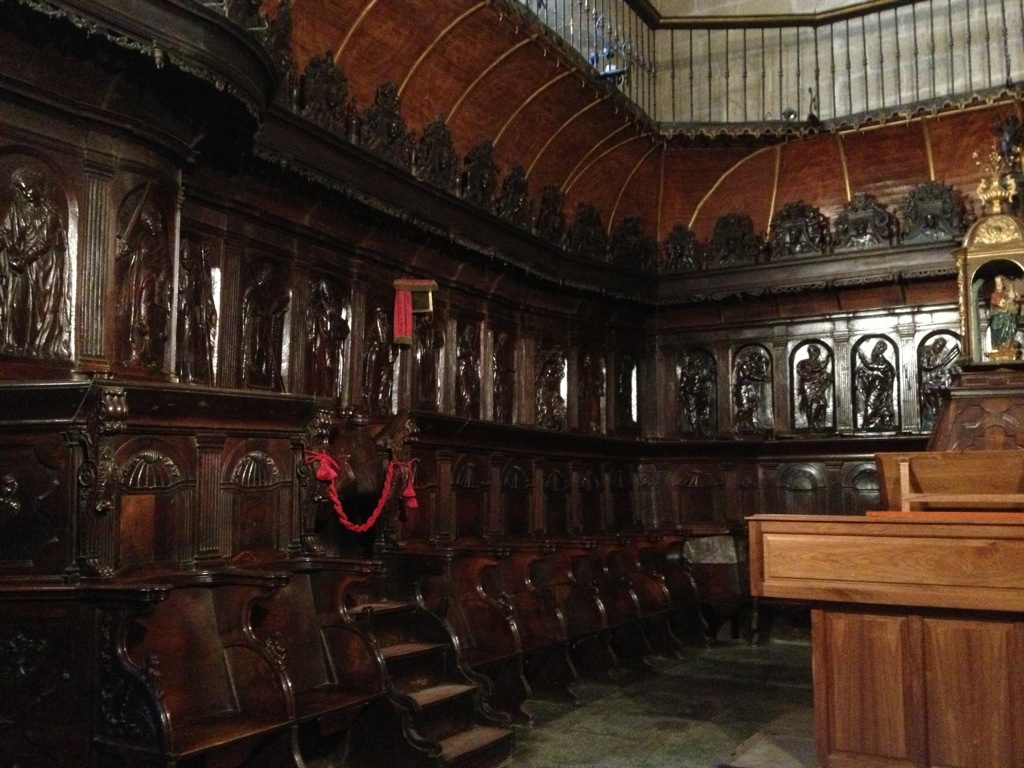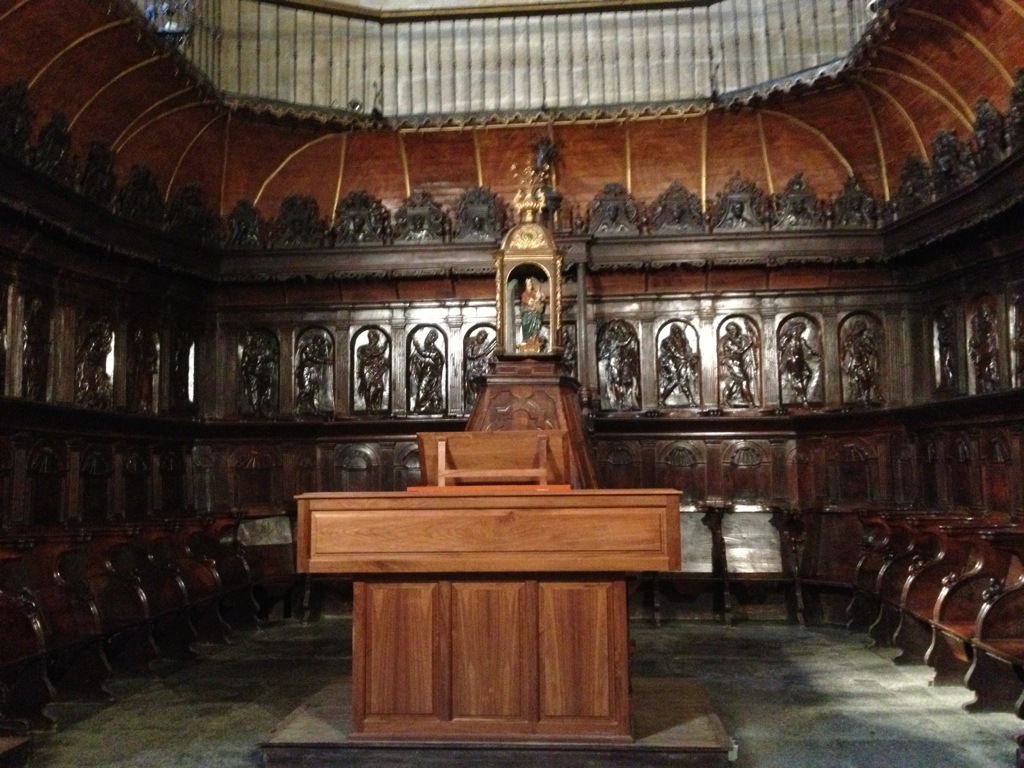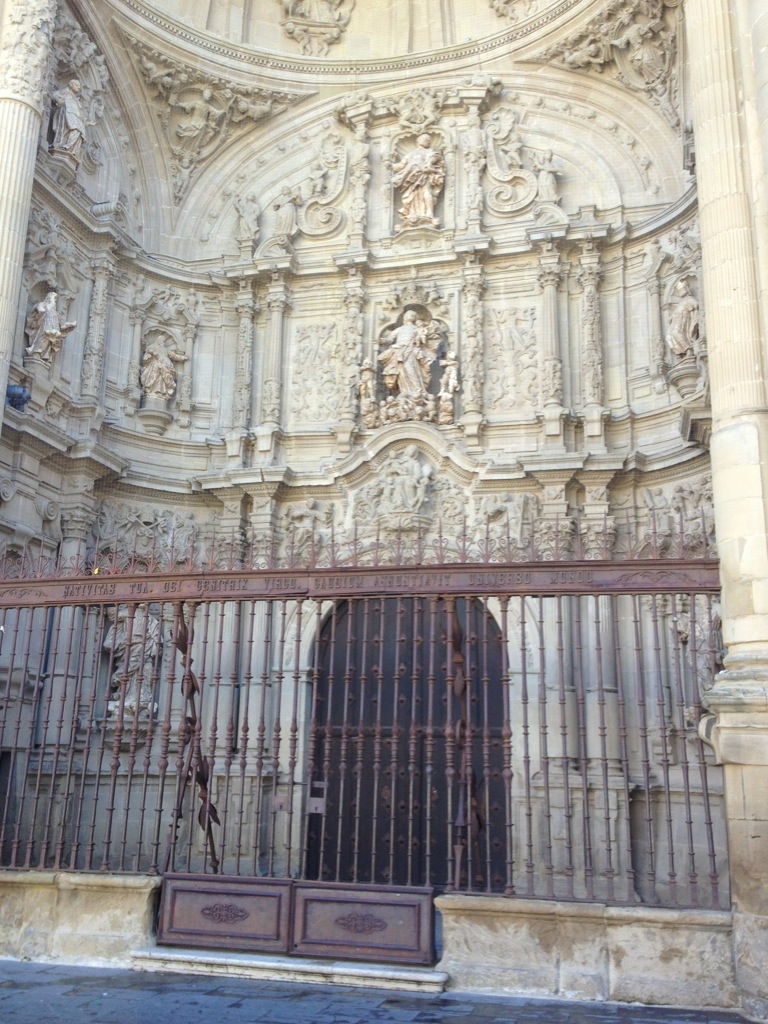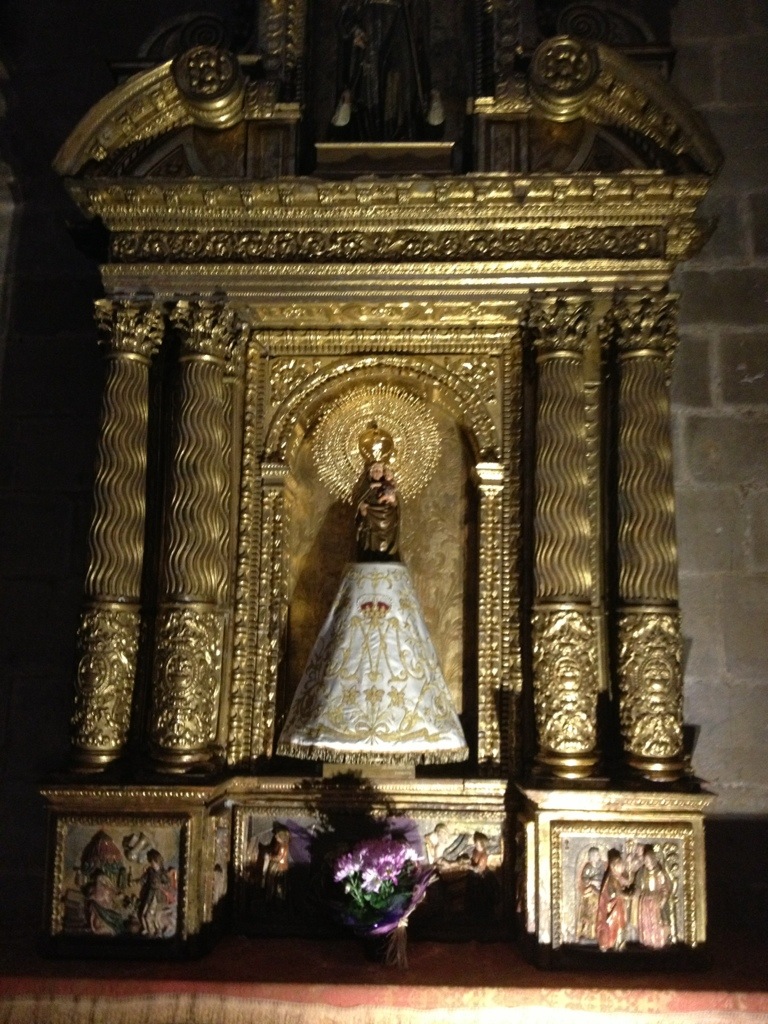 After noon we walked the Camino a bit, stopped for lunch and then checked into our Albergue for the night. It is a real one with bunk beds for 24 in a room. I hope our coughs have calmed enough. After relaxing and blogging, we went for a long walk to see the way we will be going in the morning. First we passed the Pilgrim Fountain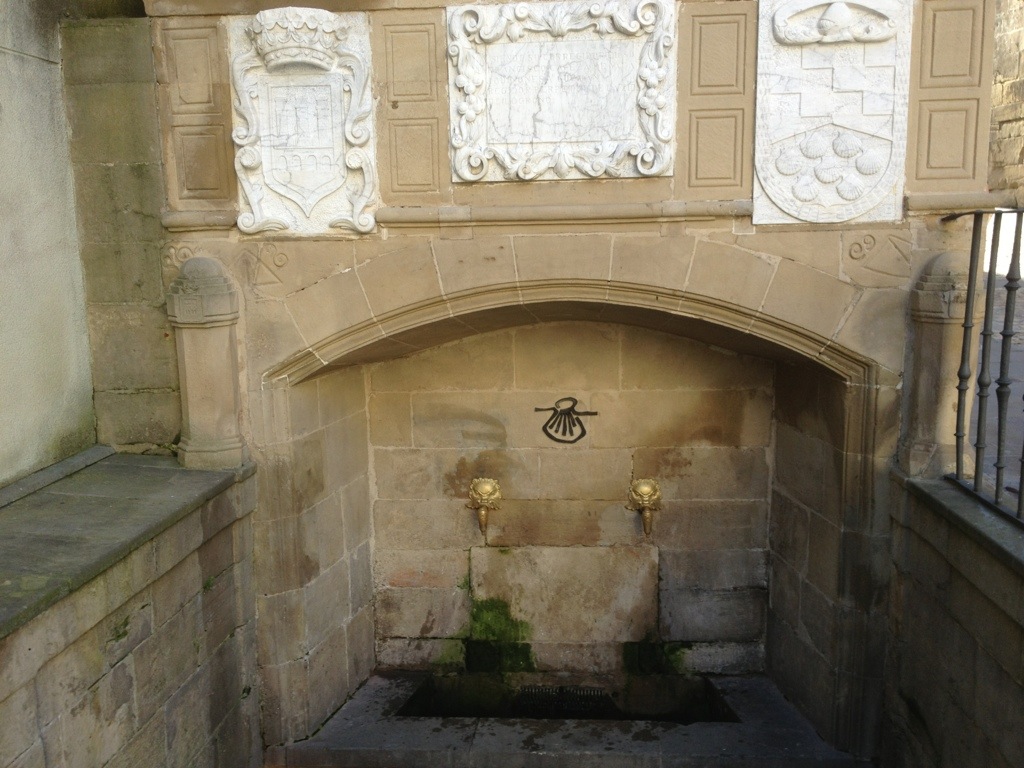 Then we got to Iglesia de Santiago el Real (PRS-29-6) with an impressive entrance which includes Santiago Matamoros (St James the Moor Slayer, a bit less passive than Santiago Perigrino).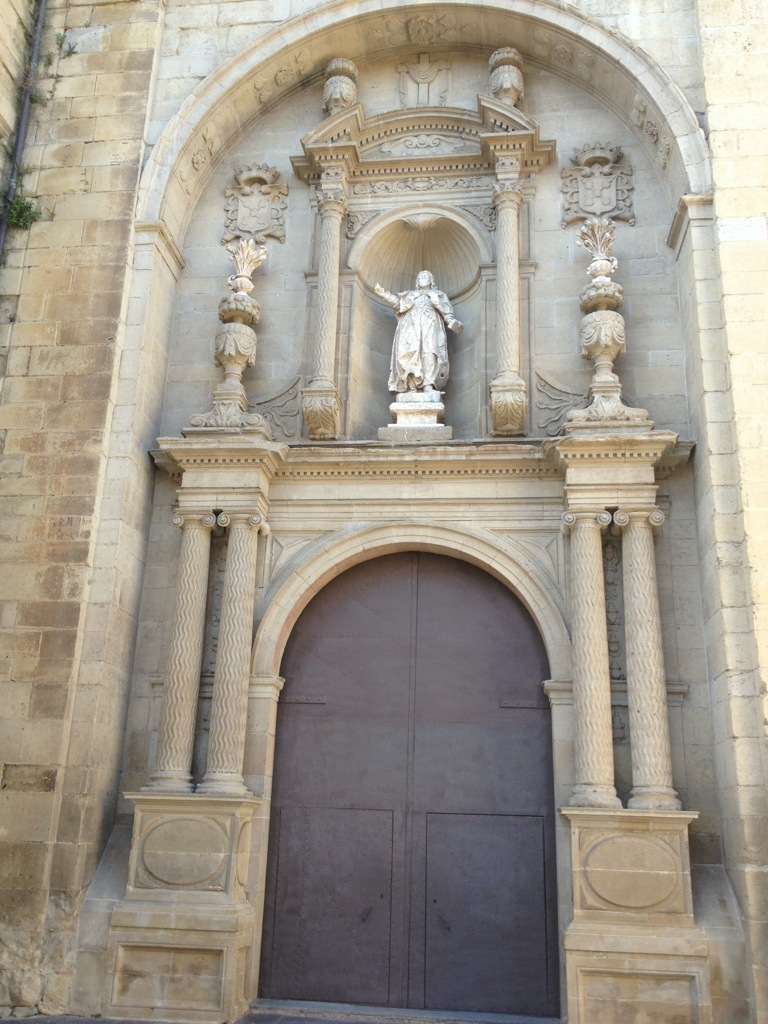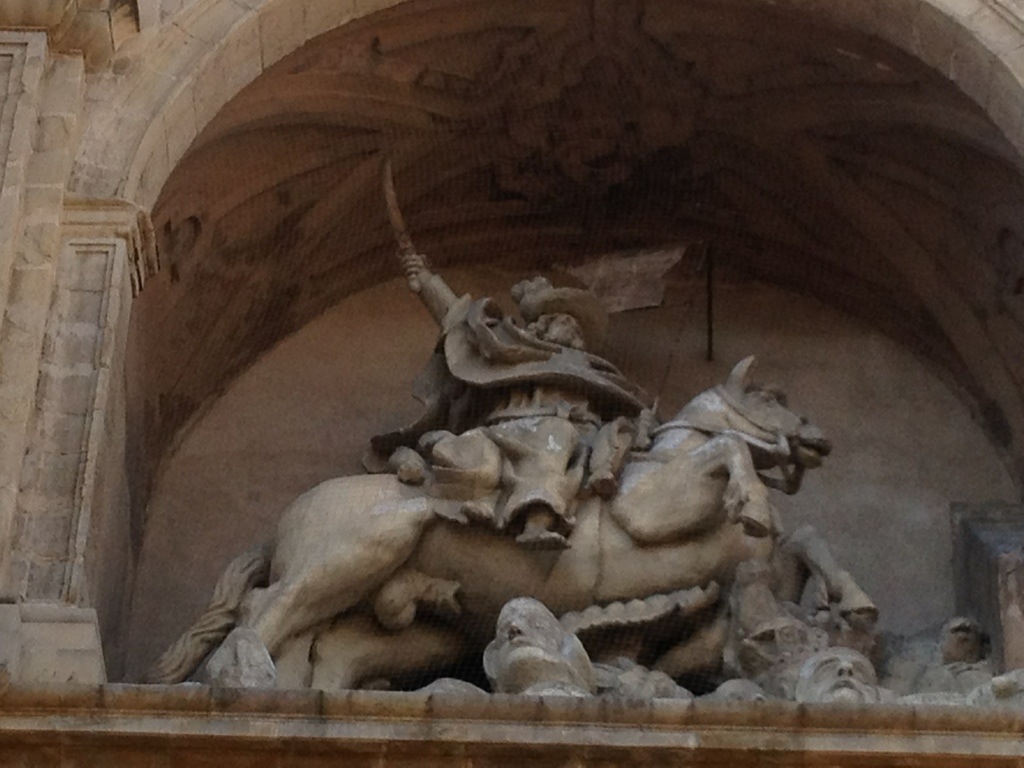 We also passed a Camino full size board game and a pair of Perigrino statues (with skimpy backpacks)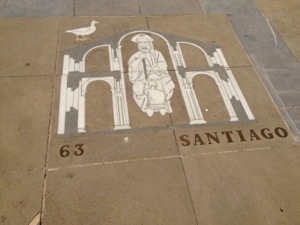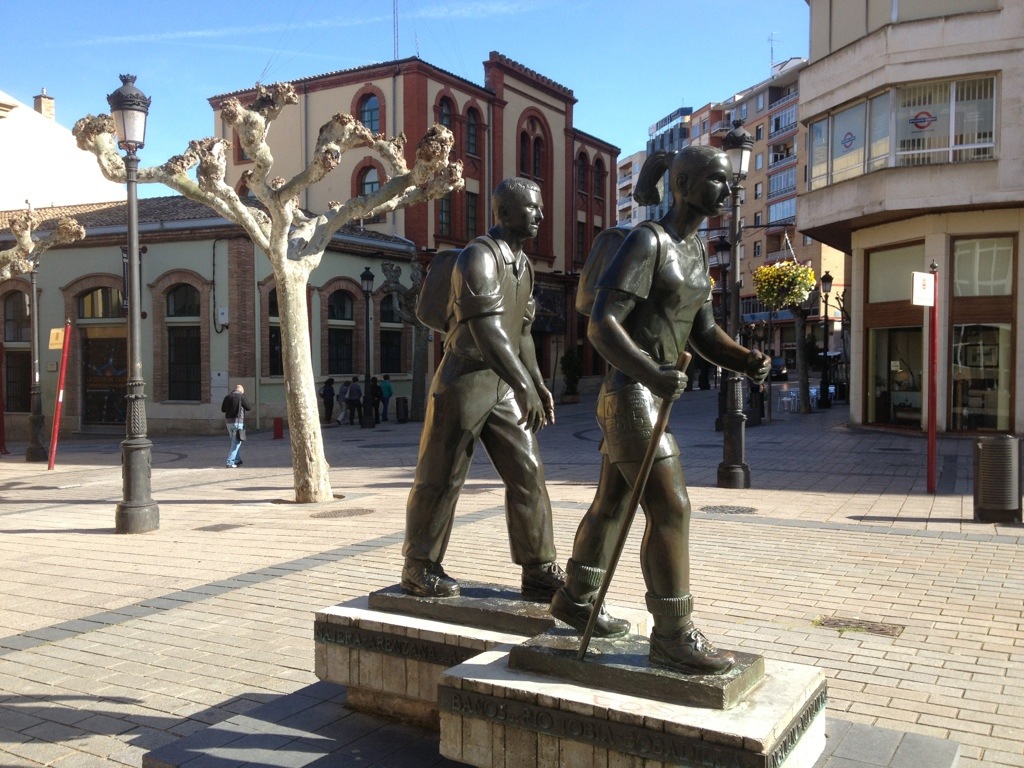 Dinner and bed. Then on to Navarette or further (with no pushing)