Some disagreement with Lerner and Lowe, today the rain in Spain was mainly in the mountains. We are completely drenched and recovering. We walked 6.5 miles and went from1145 to 600 meters above sea level. We are staying at a hostal called Casa Pichon and just finished dinner. The day started innocently enough with the rains having just ended. We saw an interesting bicycle sculpture as we left El Acebo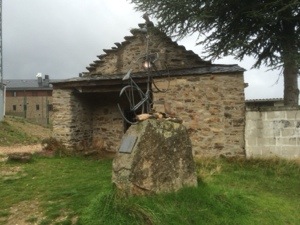 We then proceeded down to Riego de Ambrós where we stopped at a bar for the usual café con leche. Since we hadn't needed our gaiters yet, we cleverly took them off and headed out, past numerous chestnut trees.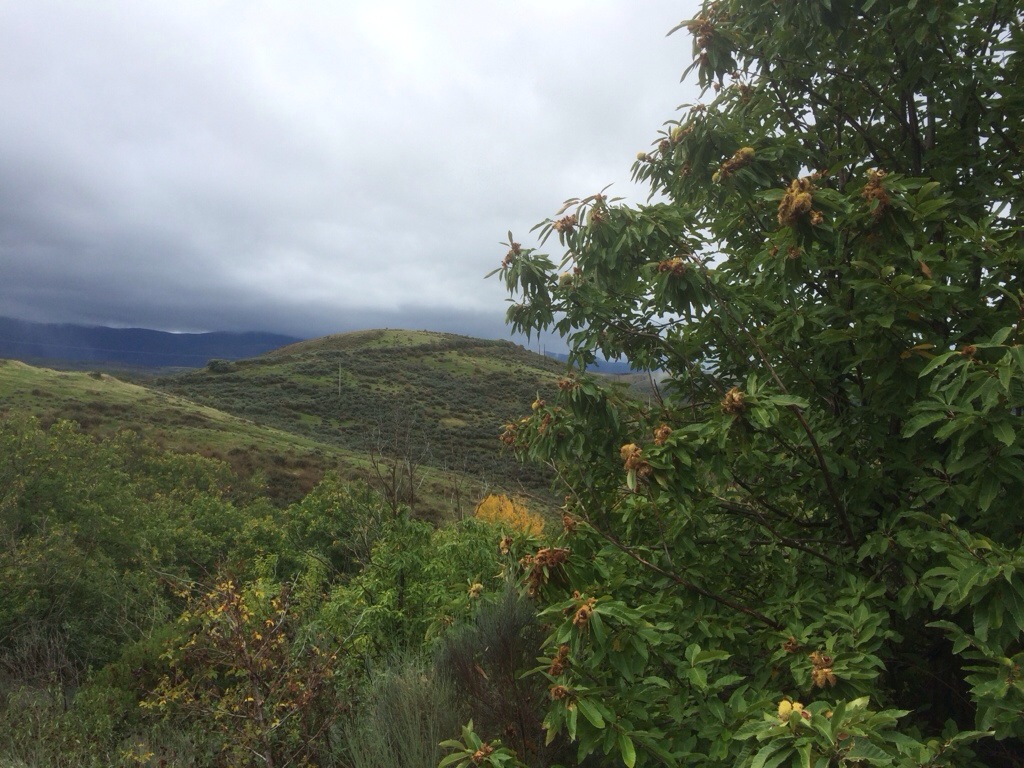 All was fine at this point, although there was a light mist. Just after we saw some horses,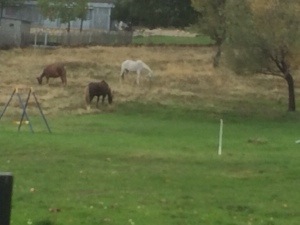 We read in the guide book that the Camino at thes point had a dangerous rocky downhill especially when wet, so we continued down the road. It was treacherous also and the heavens let loose. On the way, Susan snapped this picture of what appears to be a dead spotted salamander. We made it to the edge of Molinaseca, called a taxi and went to the place we are now.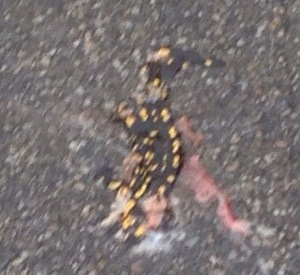 We just finished a nice dinner and observed this nifty garlic person.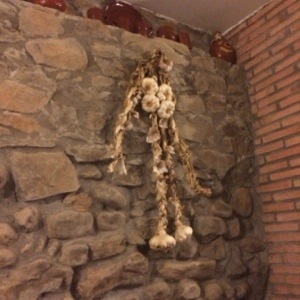 We are now waiting for a lovely lady from Meson El Acebo who is bringing down something we forgot in our room. People on the Camino are wonderful!