Bronchitis has gotten the best of me and we are going to fly home soon. We will resume the Camino in the fall.
In the meantime we are staying in the Parador San Marcos (PRS-60-6). It is absolutely amazing. It is probably where the people took a hotel break in the movie "The Way". It has been many things over the centuries. Here are some shots of the outside.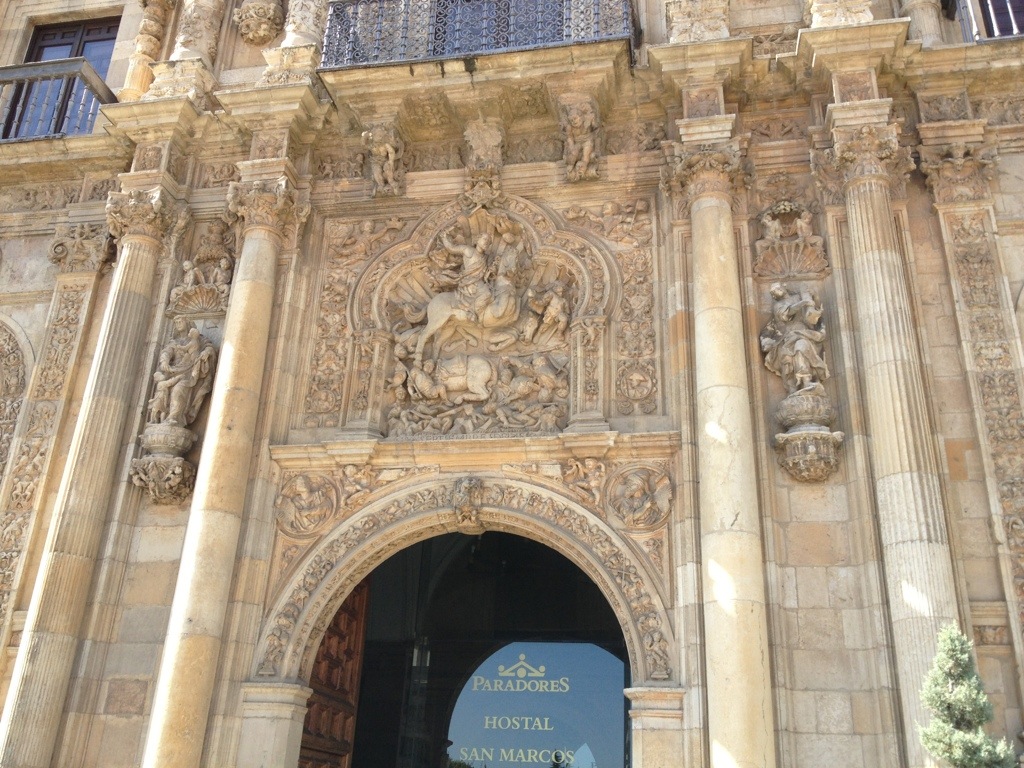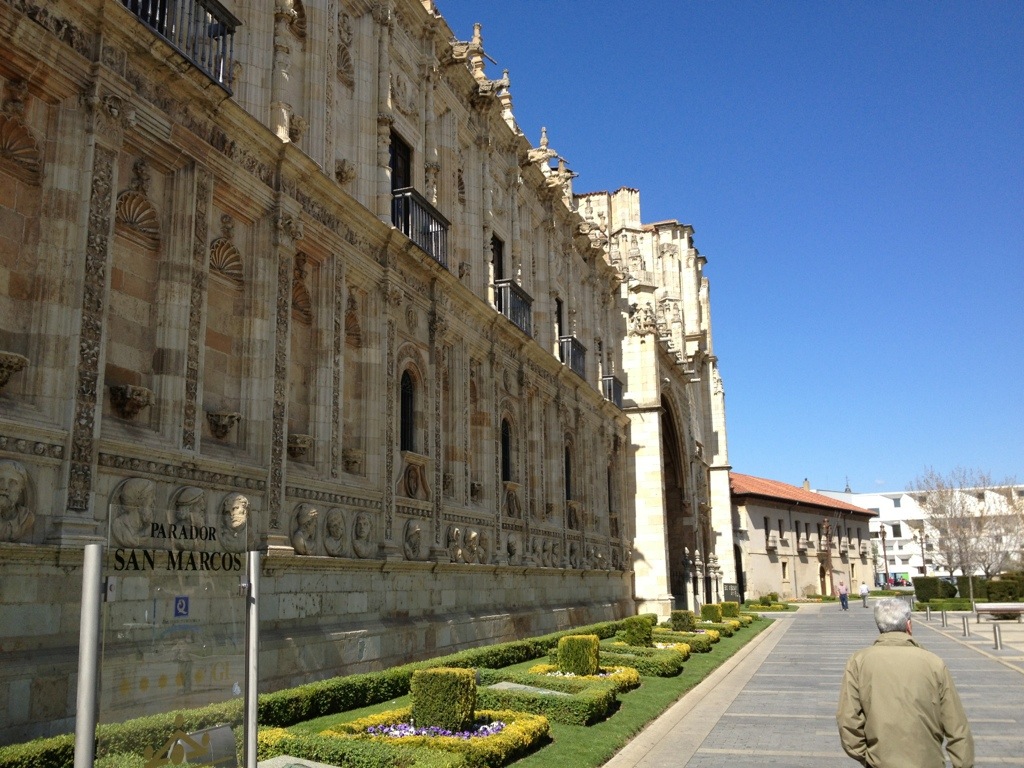 The Cafeteria is quite something. It has a Mujédar ceiling that is quite amazing.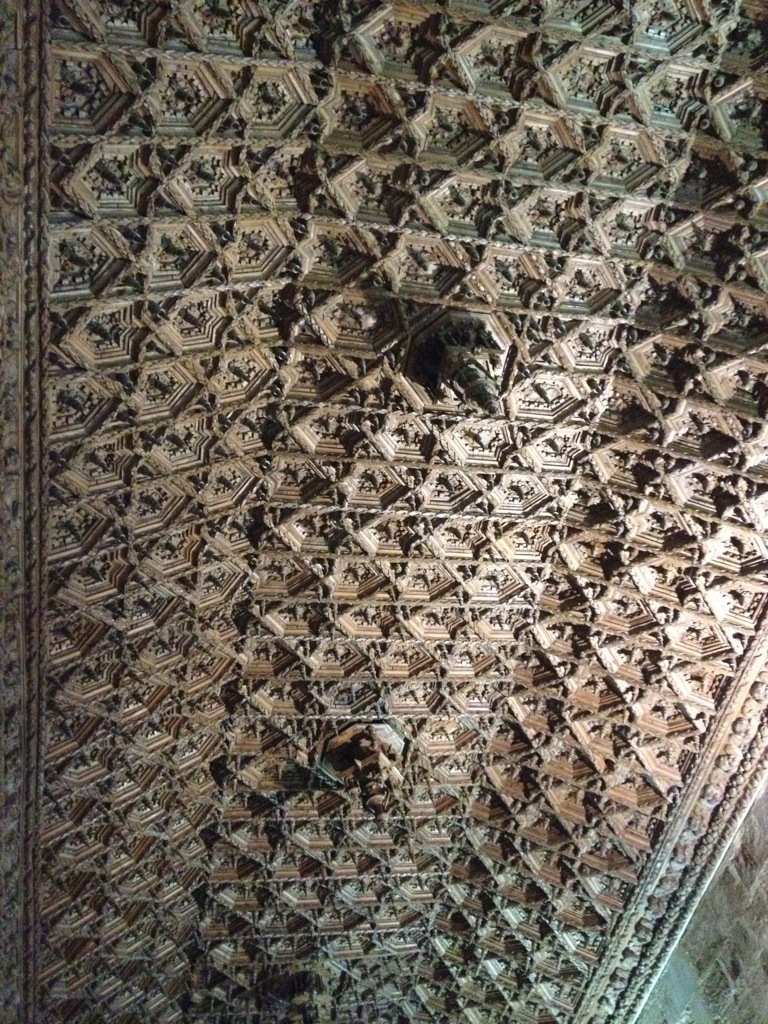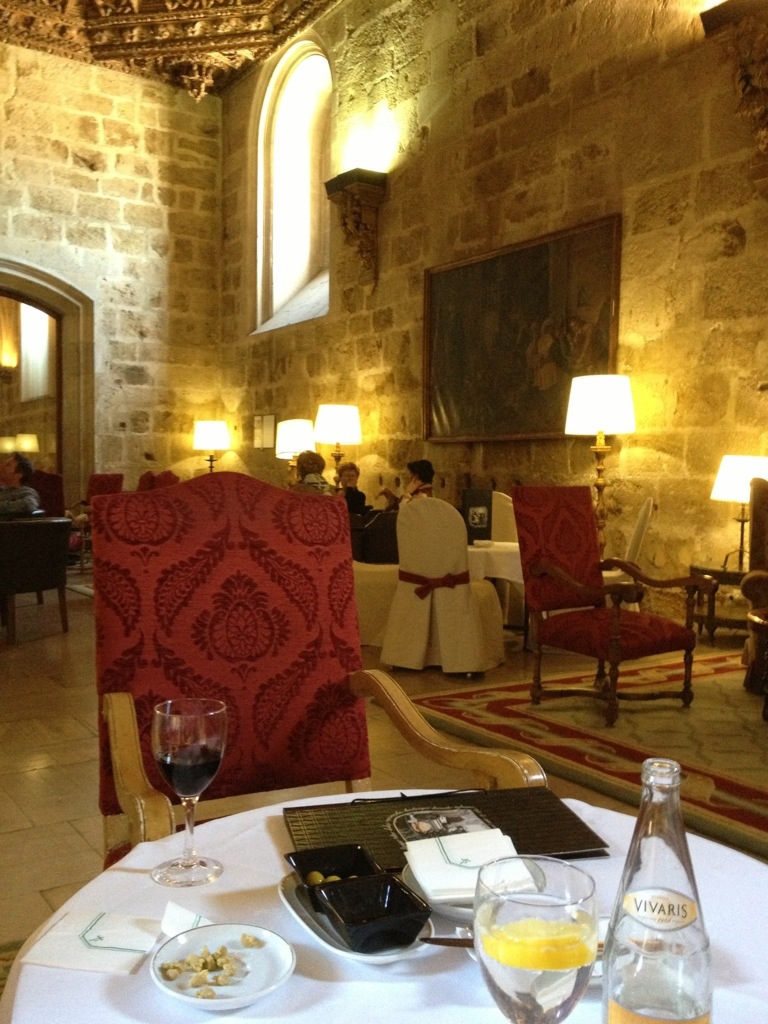 Here are some shots from the cloister which is near our room and finally a shot of the gardens from our balcony.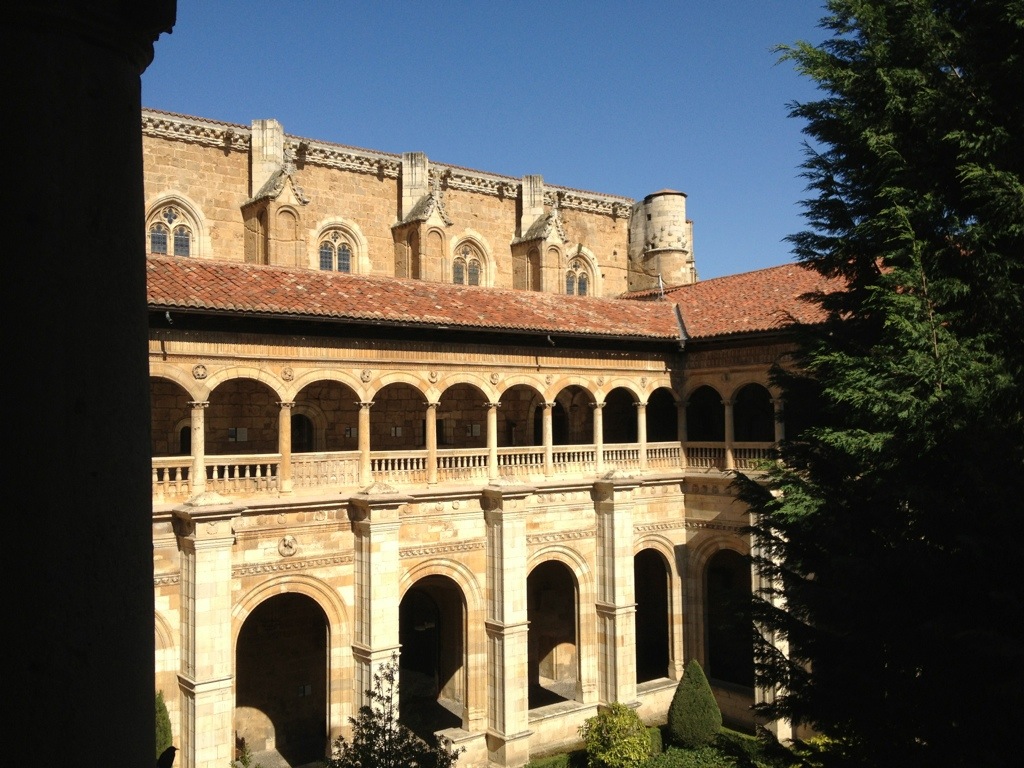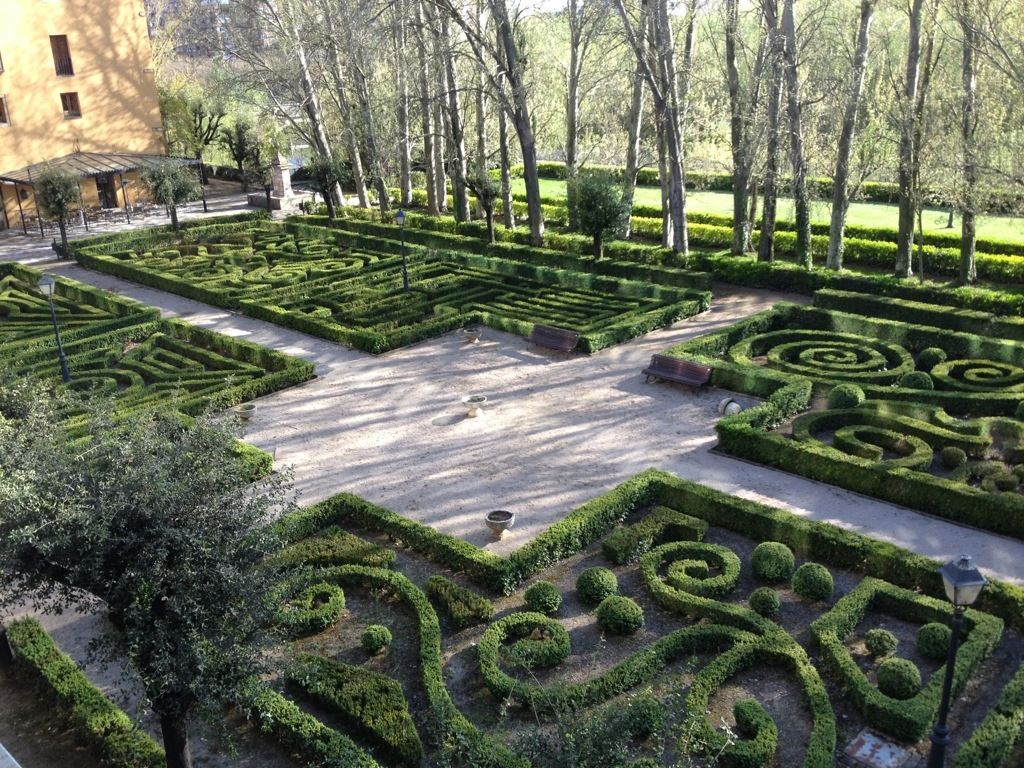 A view of the hotel.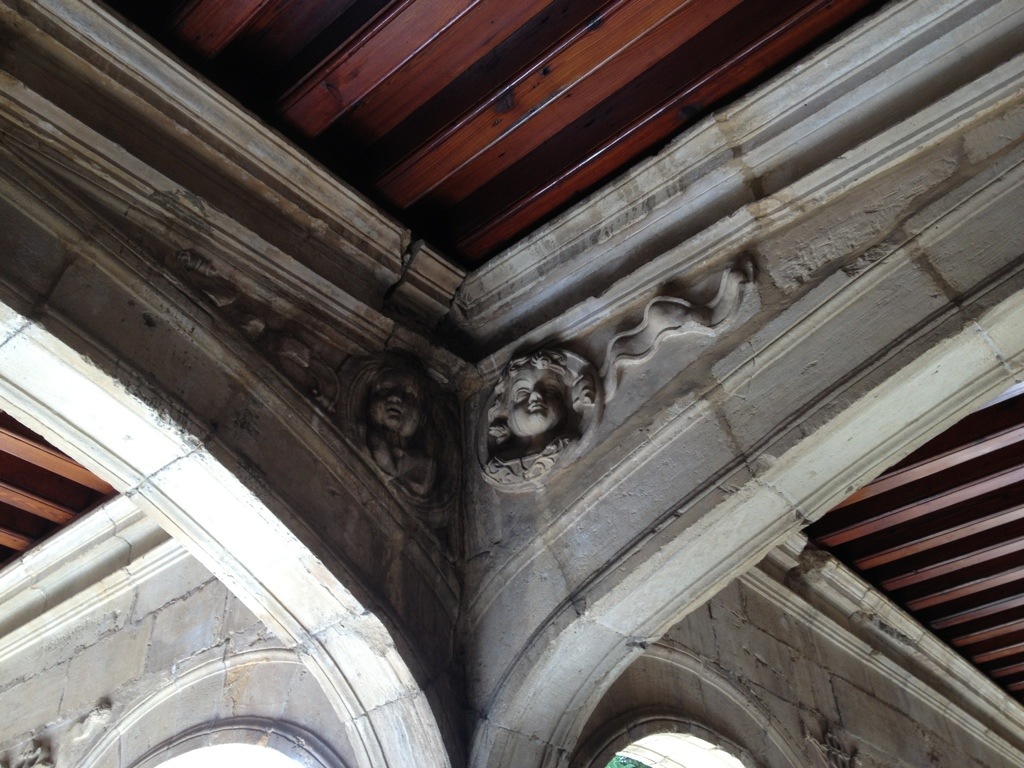 While in León, we met the lawyer from Atlanta we had dined with in Los Arcos as well as Mallory, whom we had dined with in Frómista