I took tons of photos today and they will take a long time to sort through. We went to the Museum of the Cathedral and finished off with a tour of the roof. The botafumeiro, the giant incense burner, was not in use. They used it Saturday but we hadn't gotten to the cathedral yet. We may have missed it and you will have to watch "The Way" or look up botafumeiro on youtube. Here is one from the museum.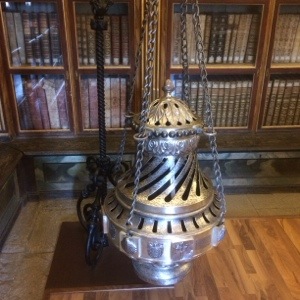 Here are a some photos from the museum.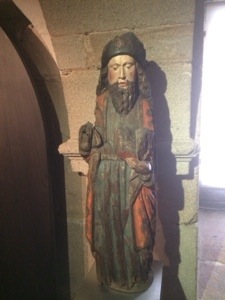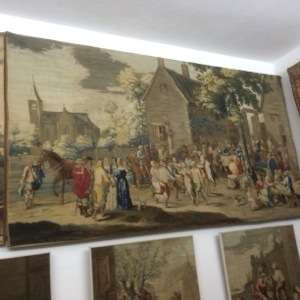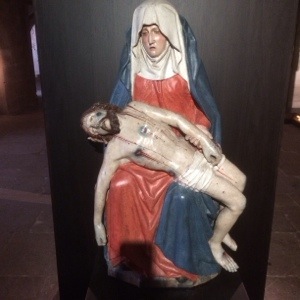 Here are some from the cloister.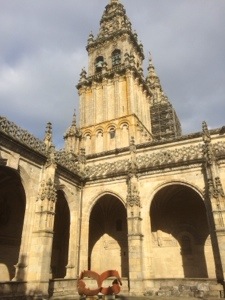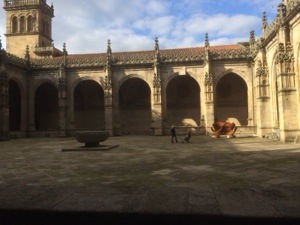 From the roof tour.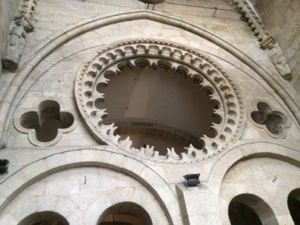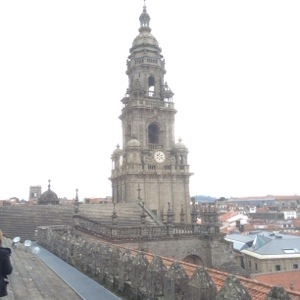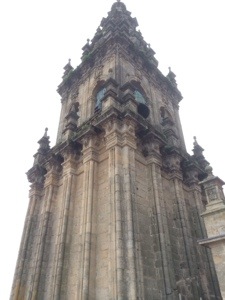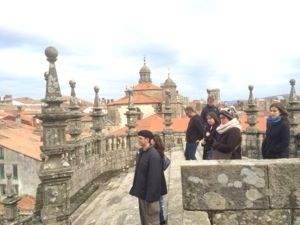 The last item we saw on the roof tour is supposedly what happens when you fail to pay your stonemason.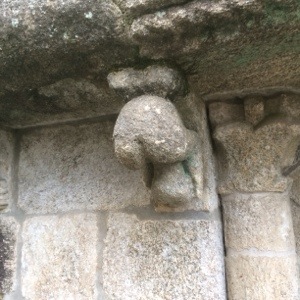 More roof tour pictures including a picture of me on the roof taken by Susan.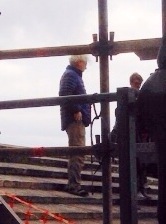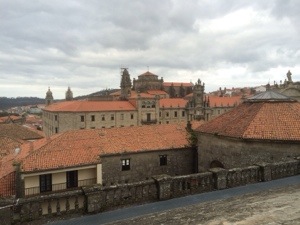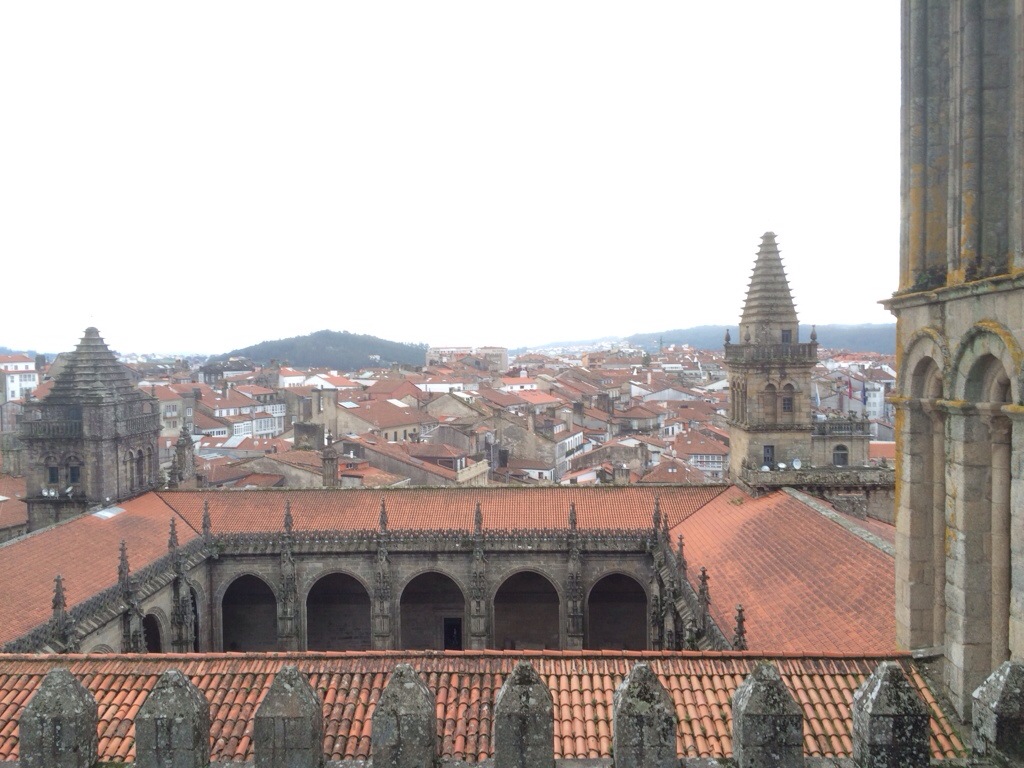 Above the apse of the church (altar end) is the oldest part of the roof, dating from the late 11th century. Interesting Mujedar influence.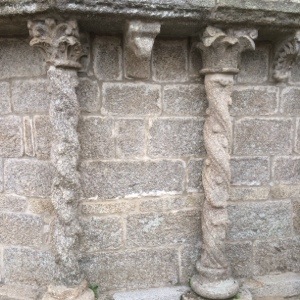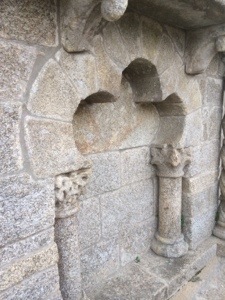 Here is the clock tower taken just below it.