We did shopping, of all things today. Had a nice filling lunch and just walked around town a bit. Tried to go to the Pilgrim Museum but it, as are most museums in Spain, was closed. Nice relaxing day. We got a picture of us on the side of the Cathedral.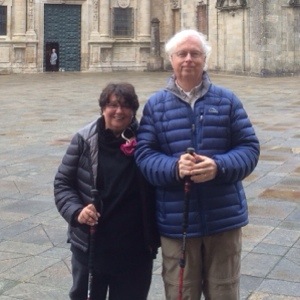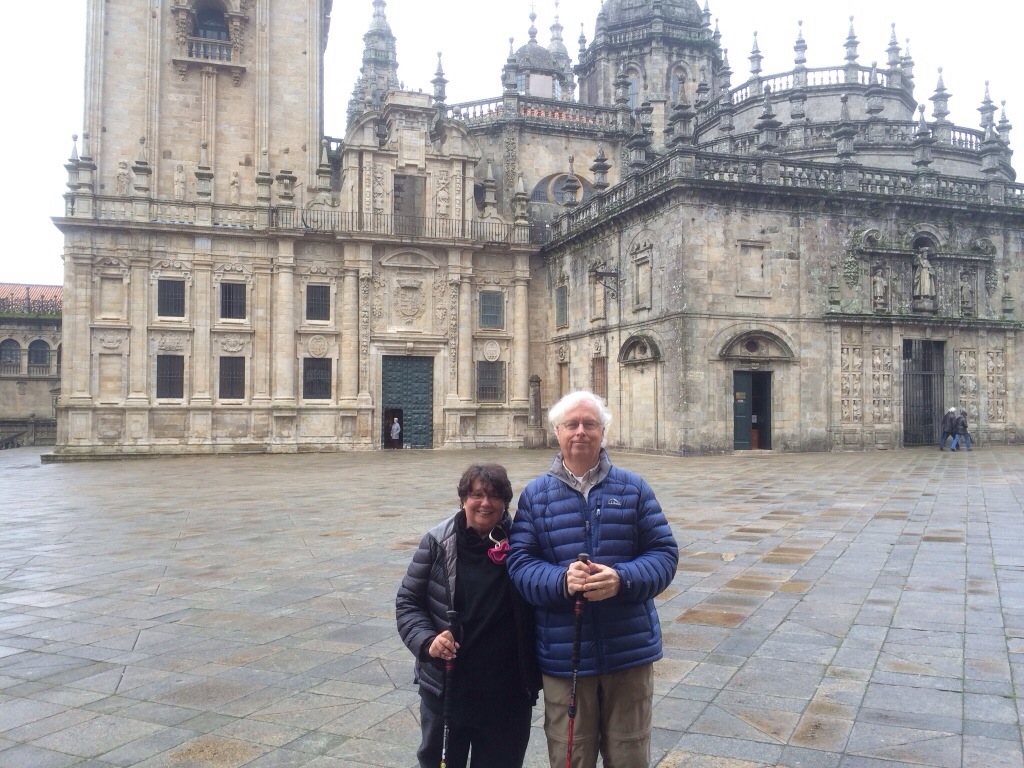 This particular entrance to the Cathedral is the Puerta del Perdón. On the top is Santiago Perigrino and his two disciples, Atanasio and Teodoro, flanked by 24 saints. This is the entrance to the cathedral which is used in Holy years, when St James day occurs in a Sunday (last one 2010, next 2021).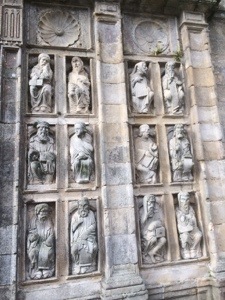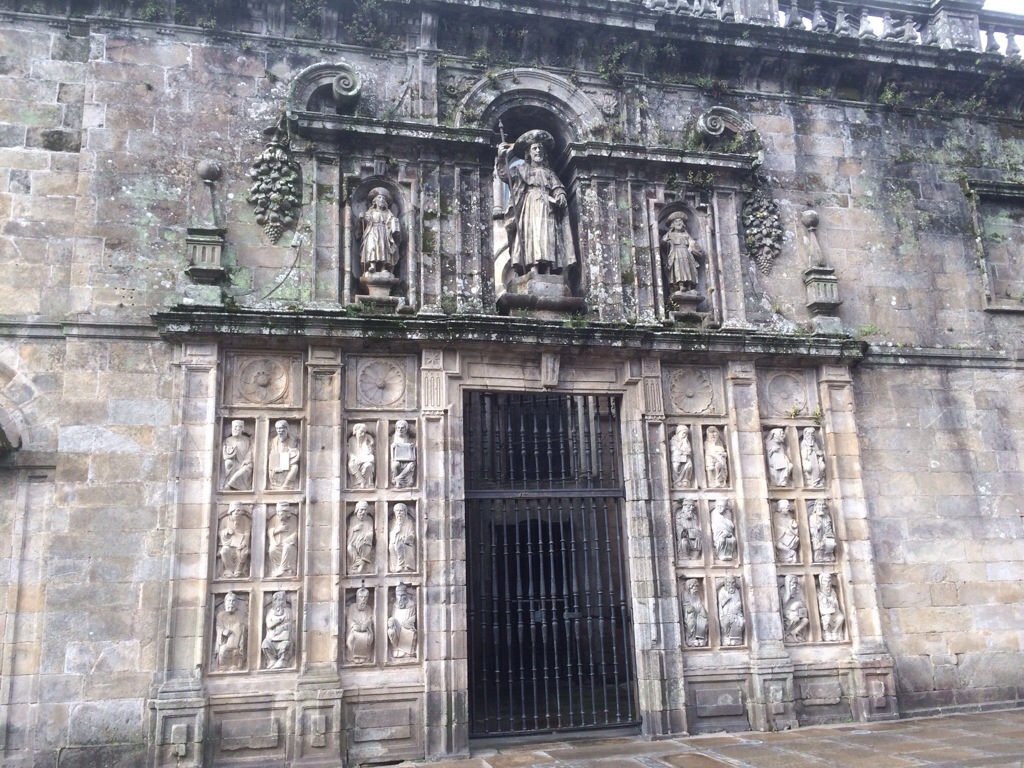 While looking for the museum, we came to the Igrexa San Martín Pinario, the church attached to the monastery where we are staying. It was also closed but we will get in tomorrow.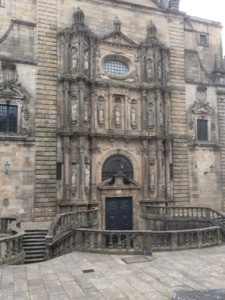 No dinner tonight, lunch was too big.