Final day in Santiago and probably last post until we're back in Maine. After a huge Parador breakfast we walked over by the university to meet Ivar Rekve, who maintains the fabulous English language forum, www.caminodesantiago.me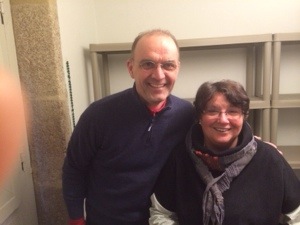 After that we walked to the Igrexa de San Martín Pinario (PRS-88-8). The entire thing is Baroque from the 18th century and it just blows you away. Here is the main Retalbo from the front.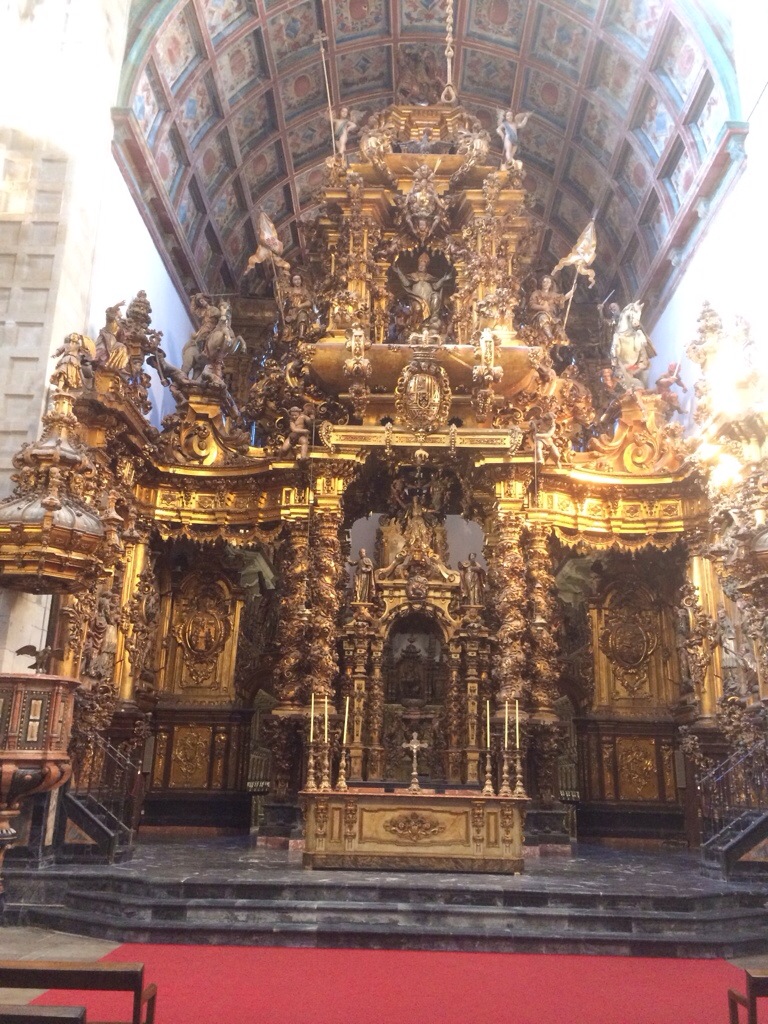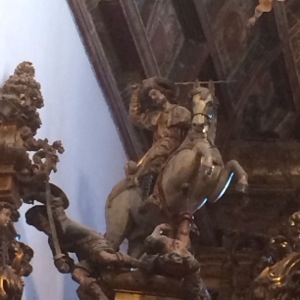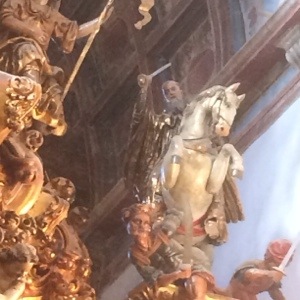 The statues above are of course Santiago and San Millán, busily fighting to thrash the moors many hundred years after their deaths. We went into the choir, behind the altar and here is the main Retalbo from the back.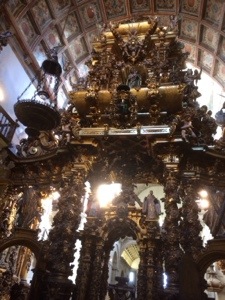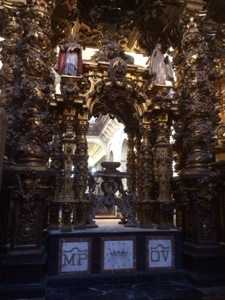 While in the choir, here are some pictures of chairs, organ and back wall.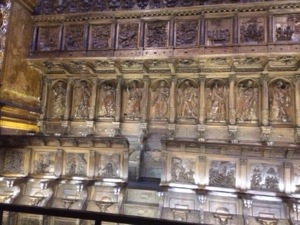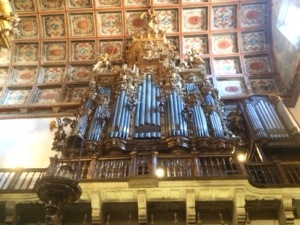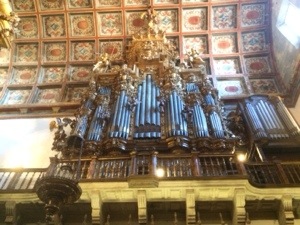 Here are pictures of the various side chapels. Incredible baroque art.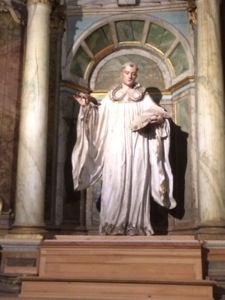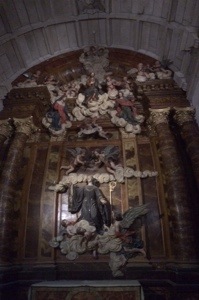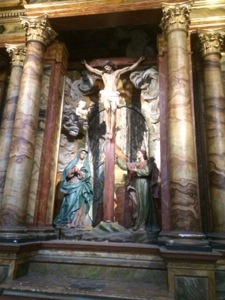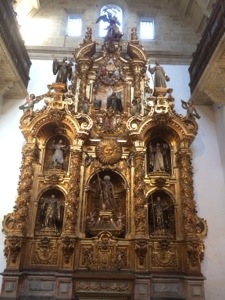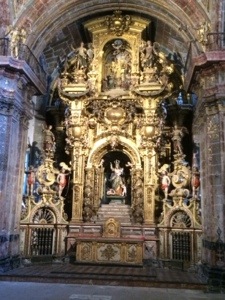 After lunch and a siesta, we went to the Necropolis tour under the cathedral. There were numerous Roman graves discovered around 50 years ago. While on the basement you can see multiple levels of constriction. The lowest is Roman, the middle is medieval and the top is 12th century. You can see the mason's mark.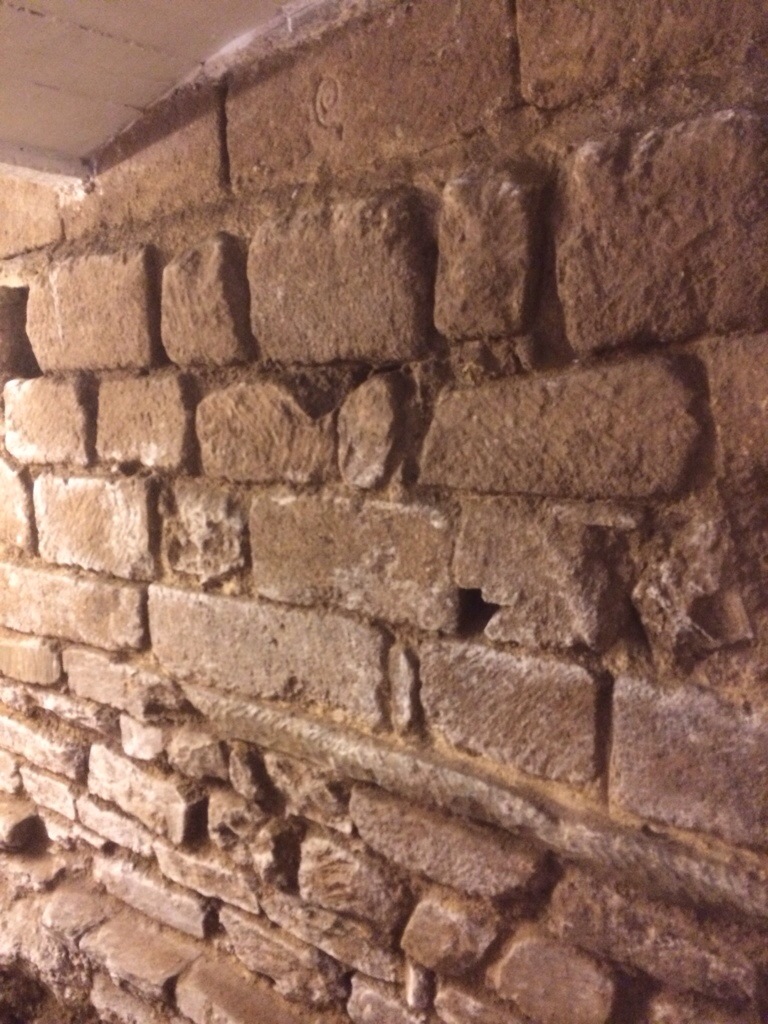 We saw several sarcophagi and one had a skeleton. Since the bones were much newer and he was very tall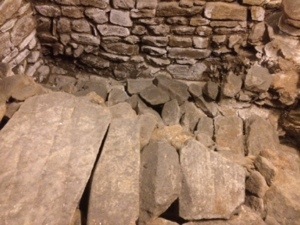 We are now back at the hotel and will pack, have dinner and then leave for the airport in the morning.