Kelowna BC and the Okanagan Valley Day 1 – 10/15/16
We always said we were going to Washington and Oregon wine areas, but we noticed how good the BC wines are when we got them on the way. So, as I said in the last post, we abandoned the Trans Canada Highway and went to wine country. We stayed for two days at a "resort" in Kelowna which had a lovely lawn area for Lila, and gave us a good staging area for wineries.
Friday night we had a wonderful dinner at Raudz Bistro in downtown Kelowna. It was delicious.
Saturday, we went to a number of wineries in the Kelowna area. The weather was overcast, but all was beautiful.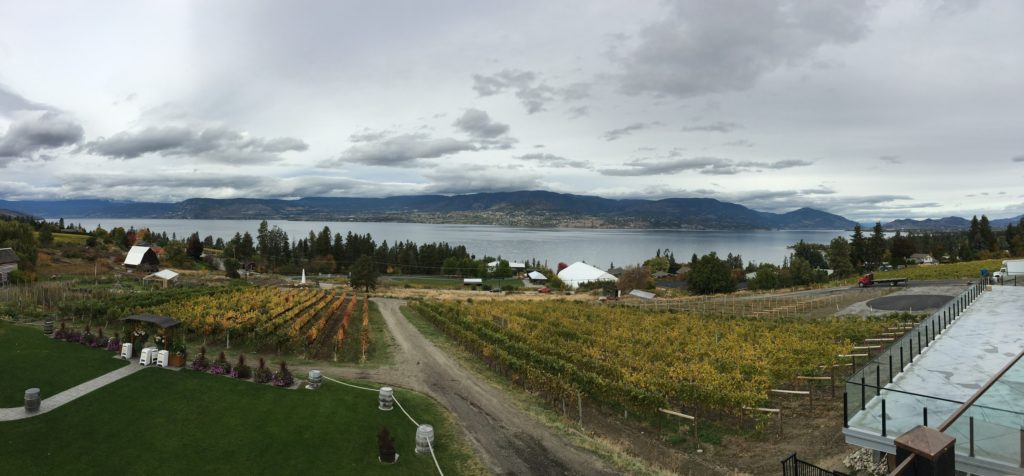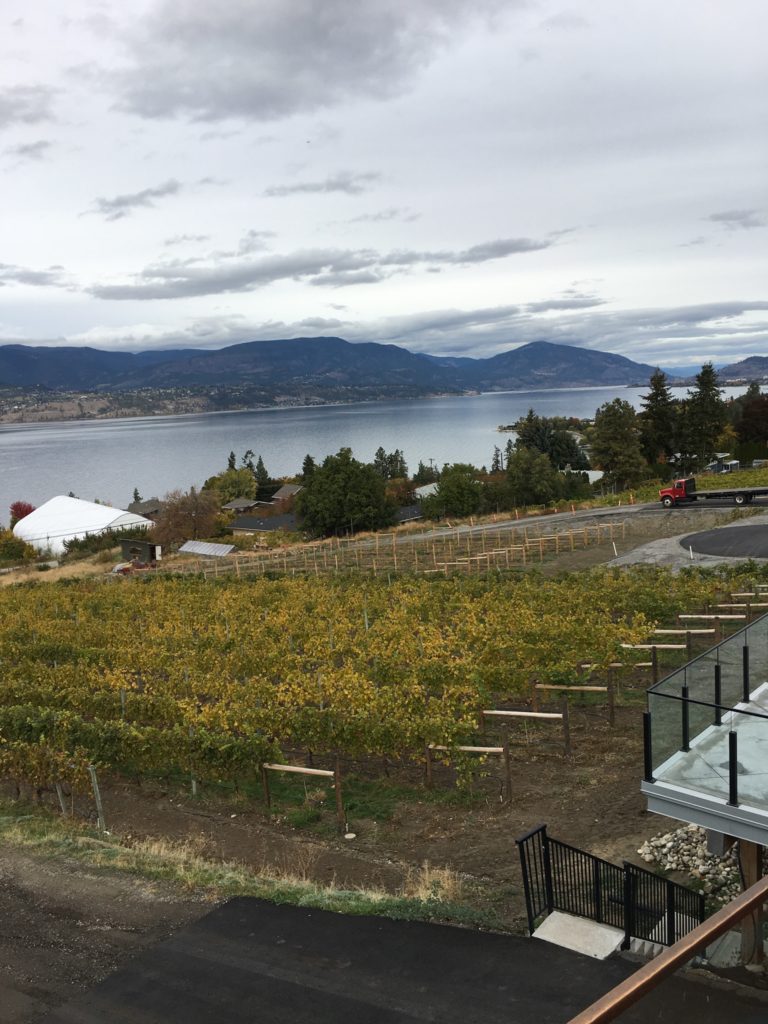 All of the wineries had dog friendly tasting rooms (we left the only one which wasn't without tasting)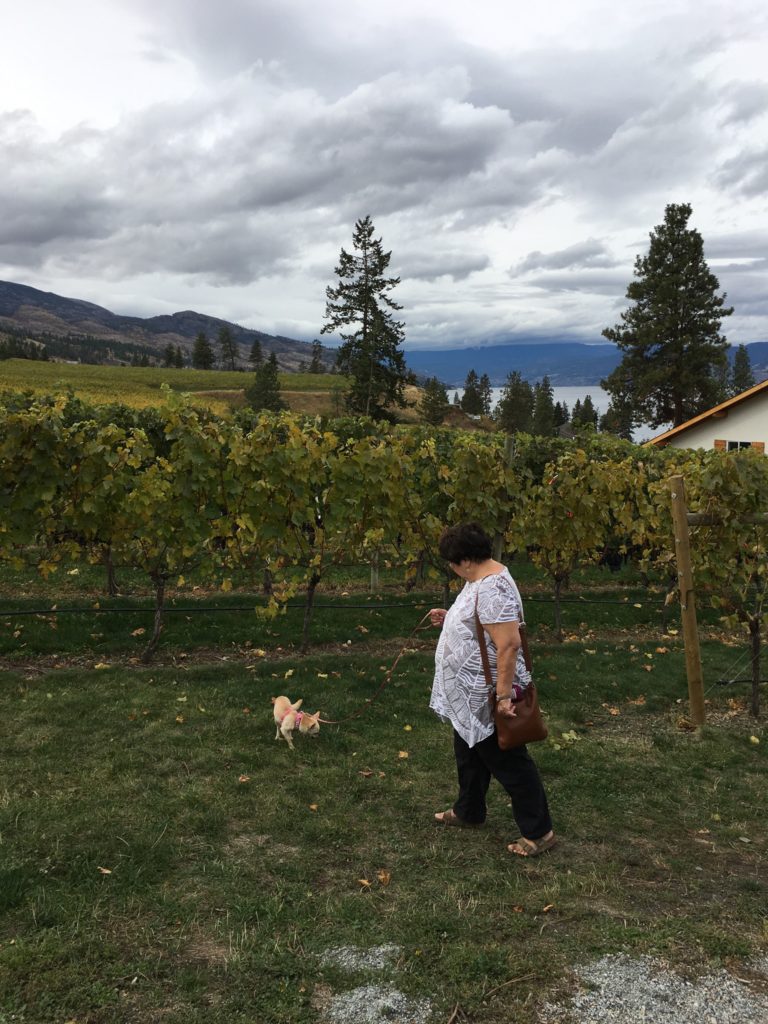 Saturday's wineries were House of Rose, Summerhill, St.Hubert, and Cedar  Creek. These names probably won't mean much, since BC wines don't make it to the East Coast of US. All good.  We had lunch in downtown and after we were wineied out for the day, went back to the motel, relaxed, did laundry and had wine, cheese and crackers for dinner.