Okanagan Day 2 and into US – 10/16/16
We checked out of the resort and started on another set of wineries. We started at Ex Nihilo in Lake Country, BC and then headed over a bridge to West Kelowna and up on Mount Boucherie which had a lovely view, but didn't allow dogs in the tasting room. We left after I took the picture.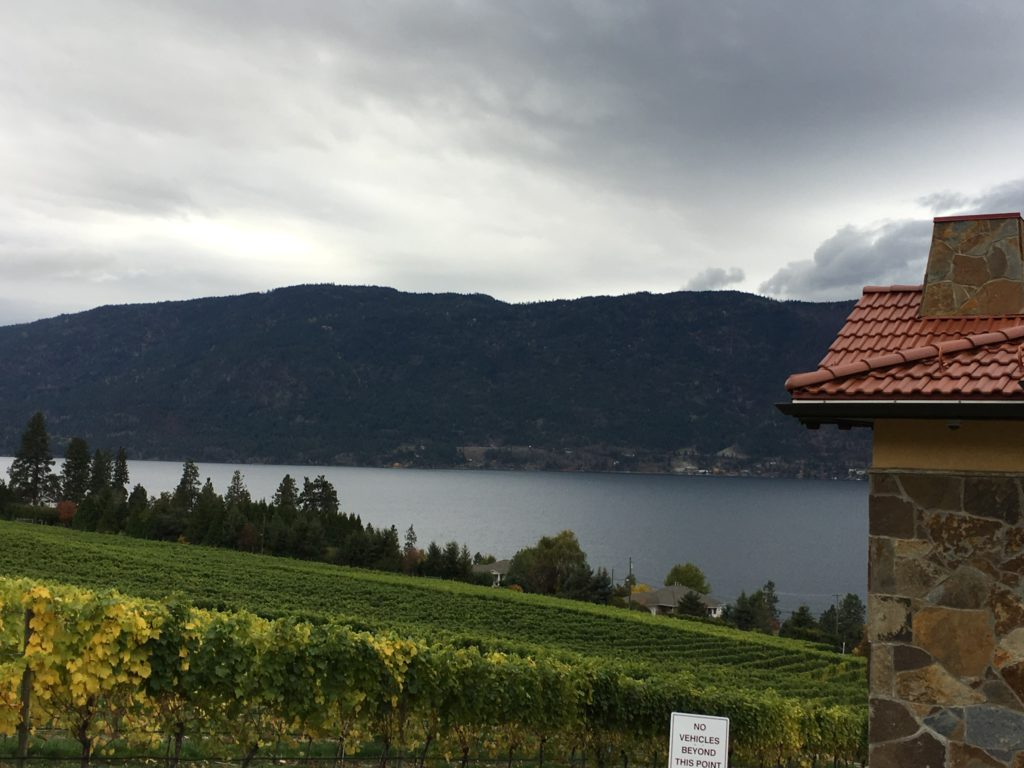 Luxkily, up the road was a nice dog-friendly place called Grizzli. After that we headed to Penticton, where Hillside Vineyard was located. It had a bistro for lunch no then the tasting room. On Thanksgiving, we had had Hillside Shiraz with our turkey. That is really what lead us to detour to the Okanagan in the first place. The final wine stop was at Inniskillin, in Oliver, BC, not far from the border. We had had their Cabernet Sauvignon in Jasper and loved it. Inniskillin is owned by, of all companies, Constellation Brands, of Victor, NY, the company that owns half of the liquor and wine brands in the world, I think.
We then proceeded to the border where the agent noticed the New York plates on our Rogue and asked for the rental agreement. He did not blink an eye on 14 bottles of wine, so the US Treasury is out the $3.00 he could have collected from us.
We then proceeded through Oroville, WA, and up into the foothills to Edwin Valley Ranch, a hunting and hiking set of cabins. They had a pot luck supper on Sunday evening, so we contributed Stagg Chili and some Costco ginger cookies. It was an interesting group of mostly hunters and the owners. No TV in room, nor was streaming possible, so we borrowed a portable DVD and watched Congo.