The Dalles – Lewis & Clark Trail – Columbia Gorge – 10/19
We relaxed in the morning and got addresses of tons of wineries. Ultimately, even though there were lots in the vicinity of our hotel, we decided to travel through the Columbia Gorge. The Dalles (pronounced dalls and always used the "The") was a rapids seen by many people in the Oregon Trail game on old Macs and PCs. Many dams have tamed the river and it remains beautiful.  We drove from Kennewick down I-82 until it met WA-14, which goes along the Gorge on the Washington side. We stopped first at the Maryhill Winery and got out to take pictures, taste wine, and ultimately decided that we wanted to join their wine club. They have a beautiful concert venue, which had recently had a concert with Jeff Beck and Buddy Guy.  I, of course, had to indicate that I had seen him perform in Lowell in 1967  i then downloaded "Hi Ho Silver Lining" from my iCloud account, since she accidentally mentioned his singing, which I don't believe h has done since that 1966 or so recording.  Sorry, I got distracted.
Here are the pictures I took during the day including our first views of Mt.Hood.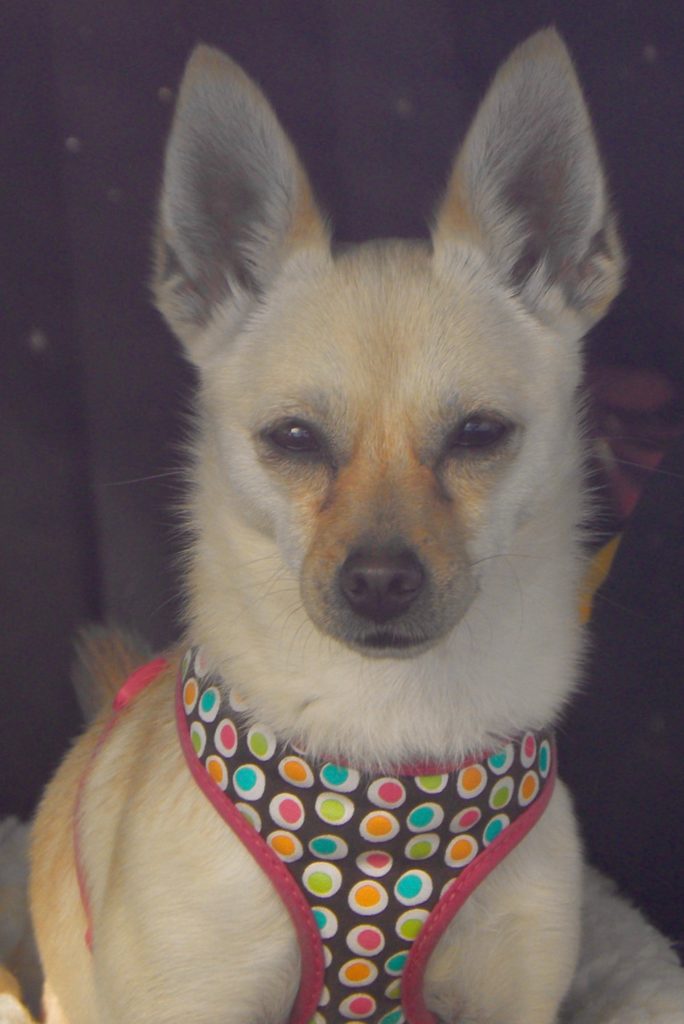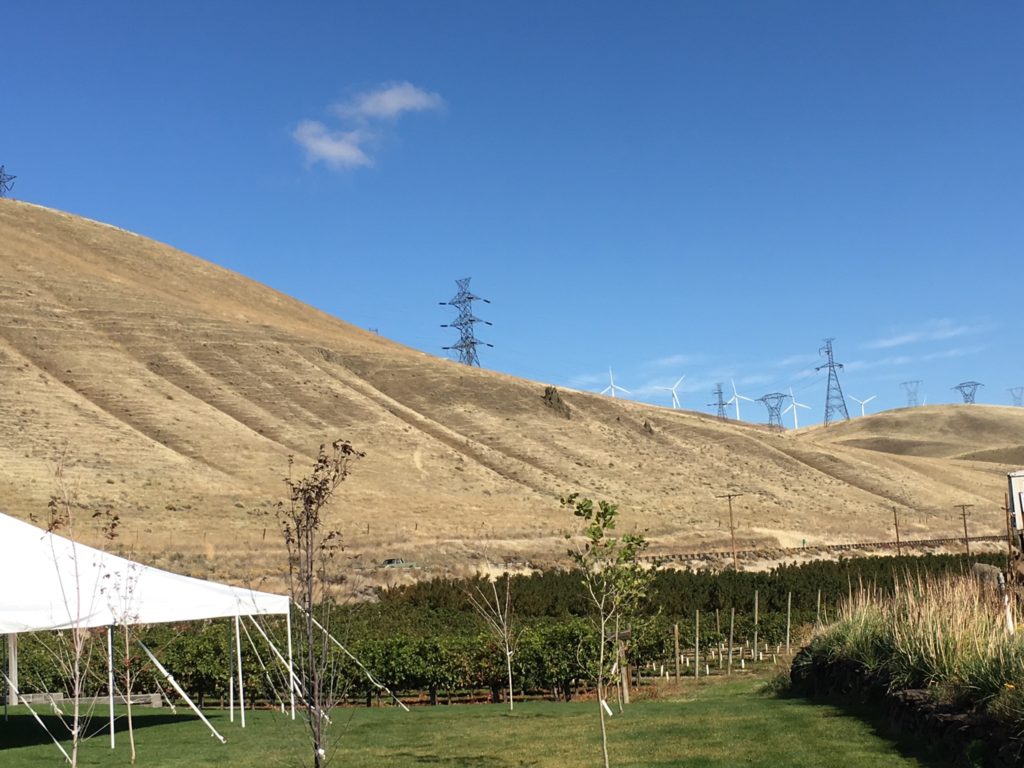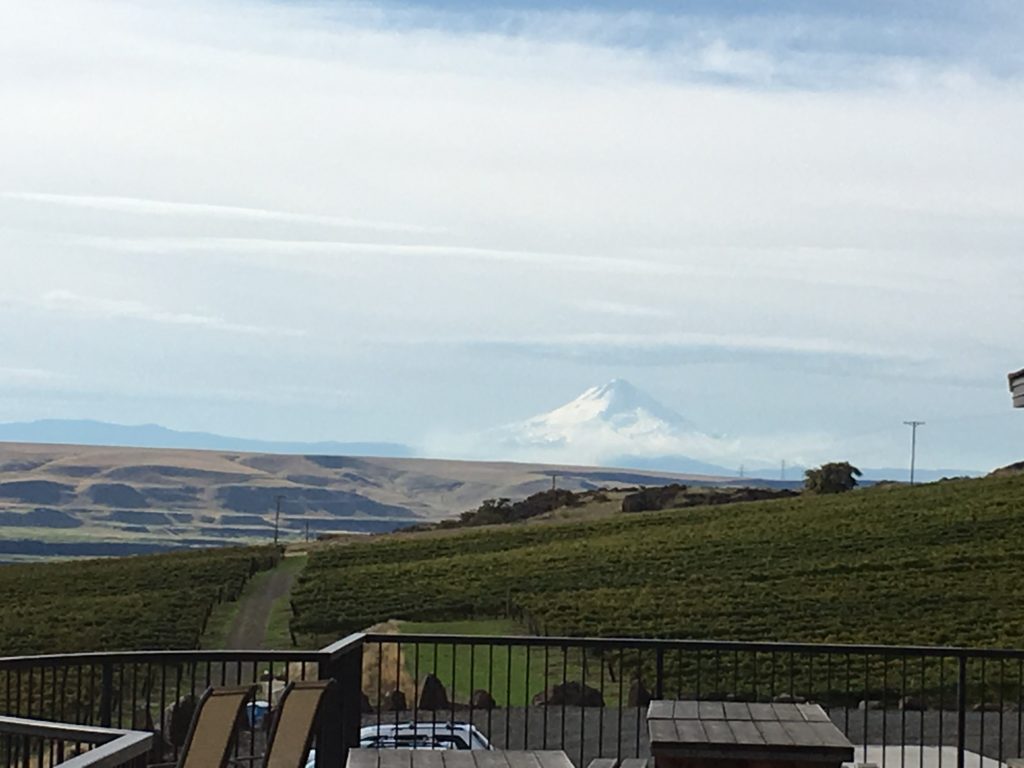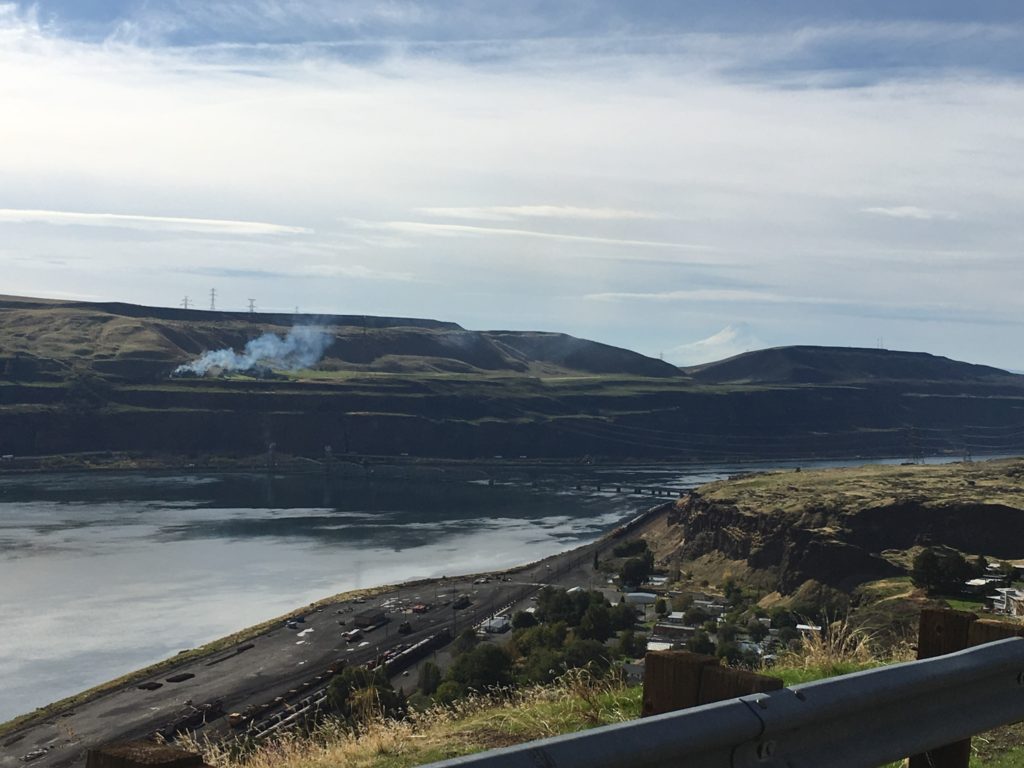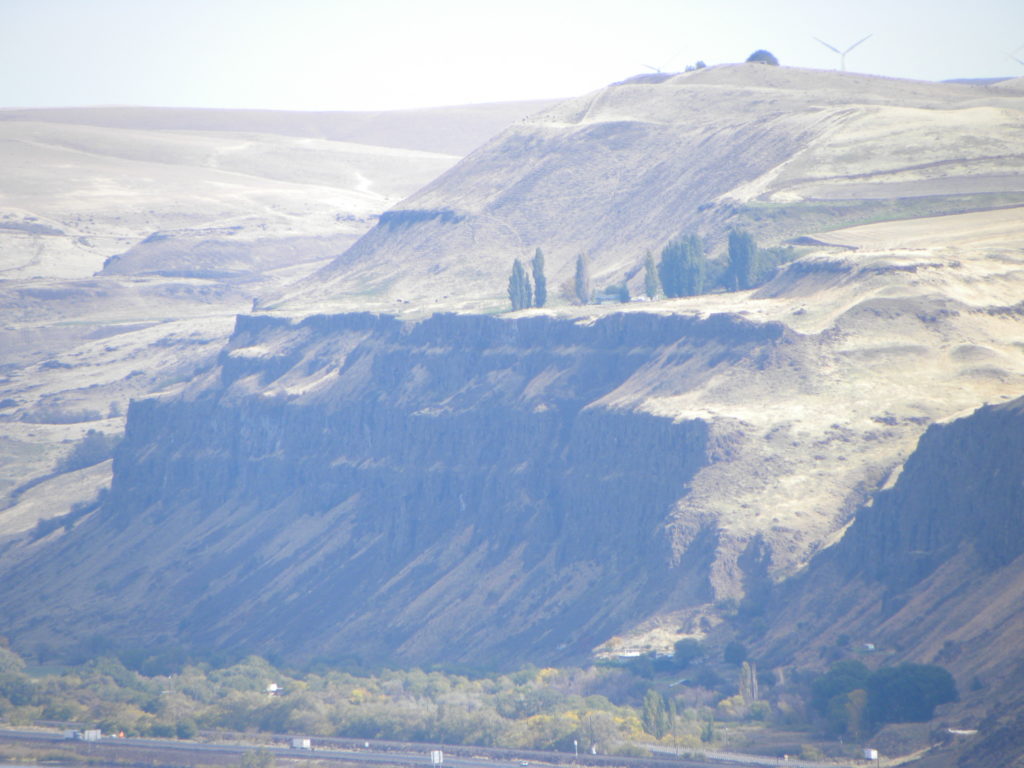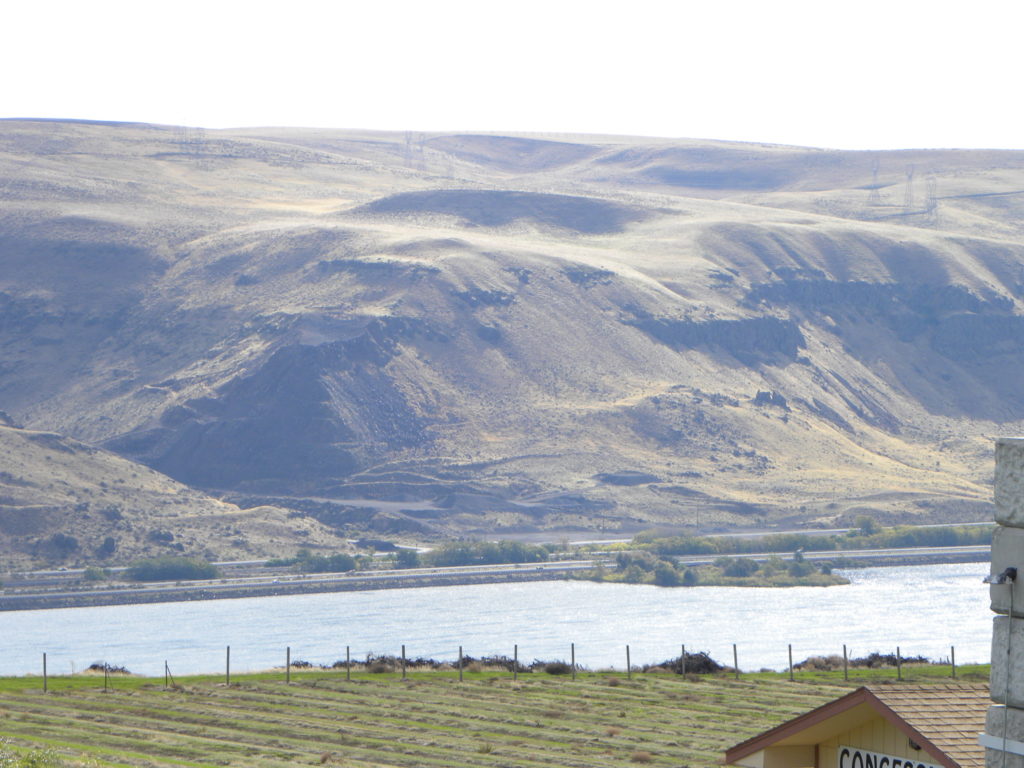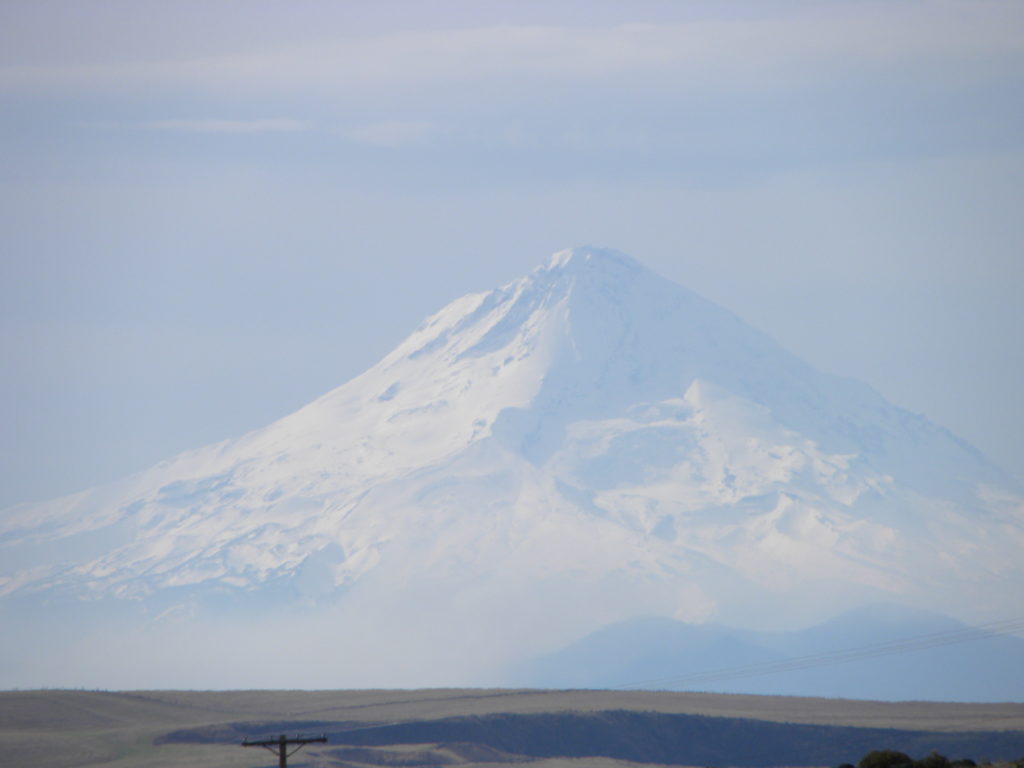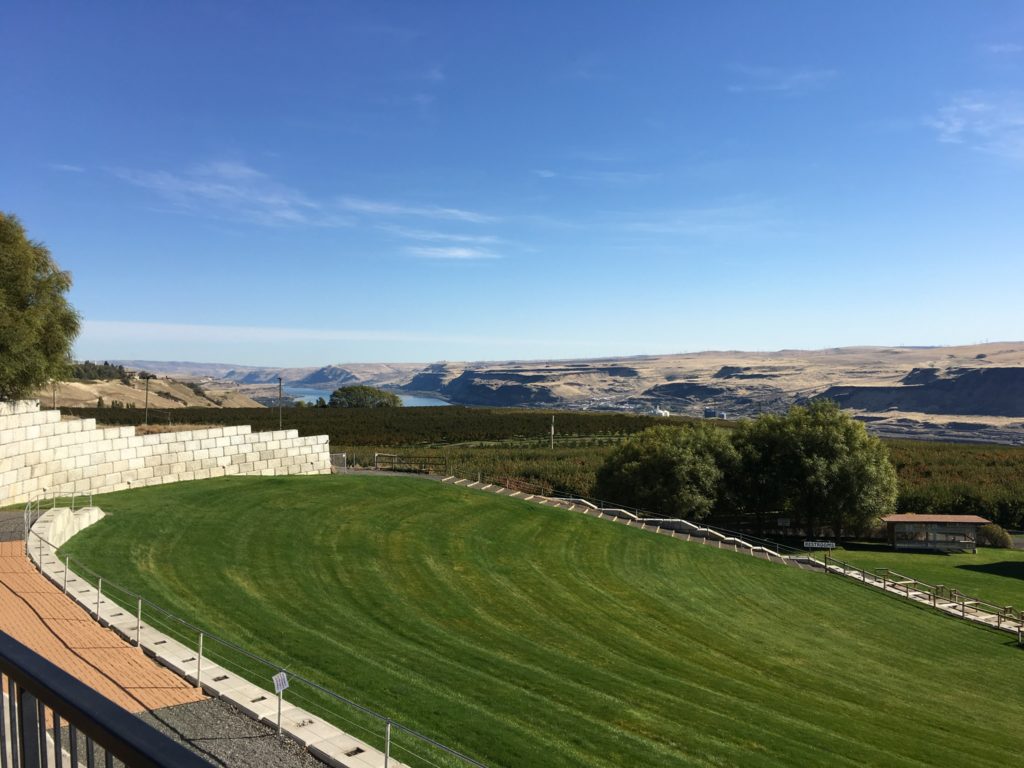 After this we drove to White Salmon, where we ate lunch outside with Lila at a deli, and then went to to White Salmon Vineyard when we had the last tasting of the day and then headed into Vancouver, WA to our hotel for the night.
Tomorrow we are off to the Willamette Valley or Oregon.