44th Anniversary – Pacific Ocean – 10/22/16
It was 44 years ago, at St.Charles Church in Woburn, that we started journey. We have had a lovely day. We relaxed in the morning, actually slept in, for the first time on PDT. Since our hotel is on US 20 and we hadn't been to the ocean yet, we decided to follow US 20 to the sea. I have had route 20 as a part of my life for about 50 years, mostly in NY and MA, but also in Yellowstone with the kids in the 80's. if you count my a Dad, who grew up in Seneca Falls, the family history is over 90 years.
Weather started out foggy, but cleared up as we went over the coastal hills and down to Newport, OR. We had a grand time walking on the beach with Lila. We were actually at the intersection of US 20 and US 101, the west coasts coastal highway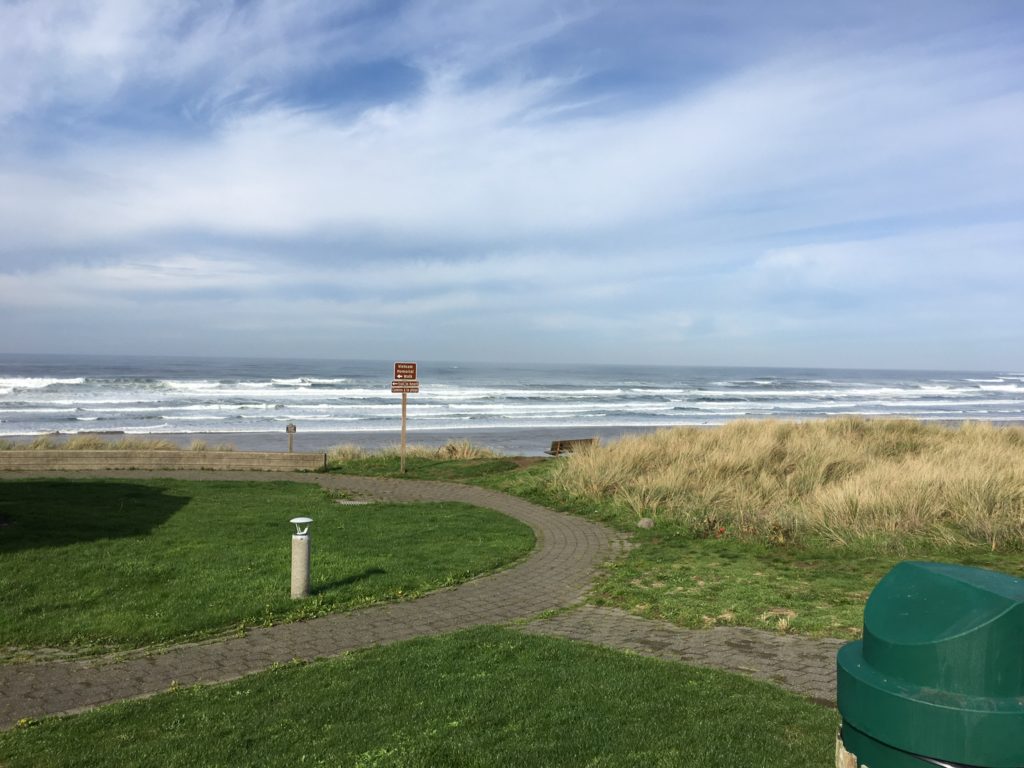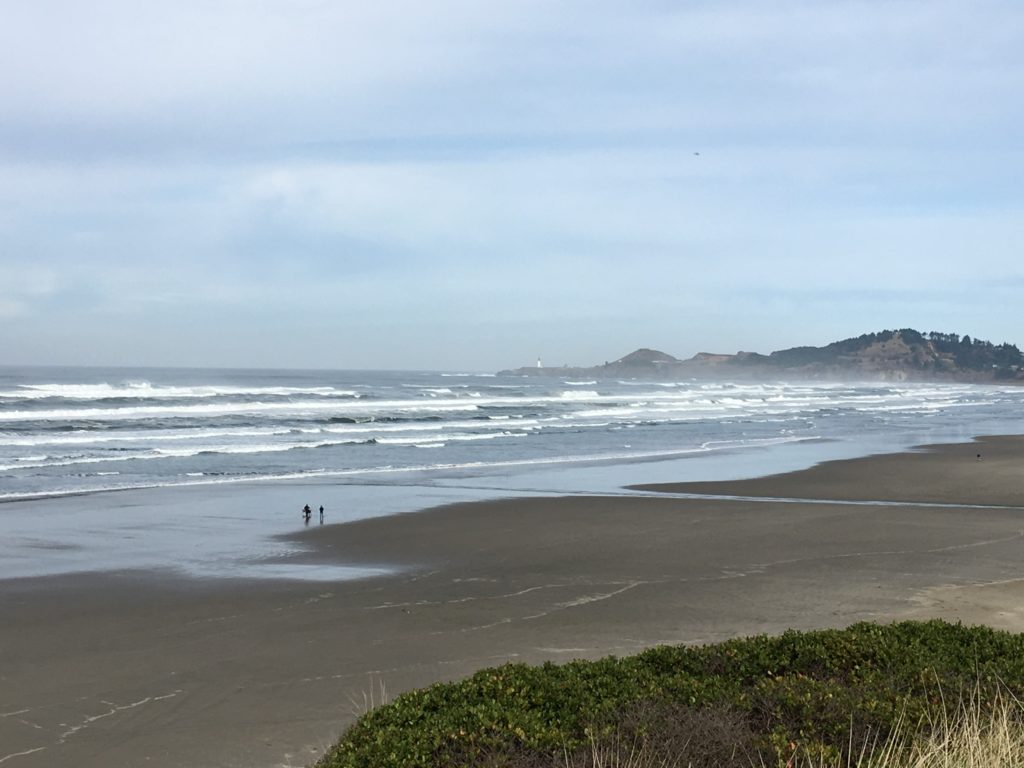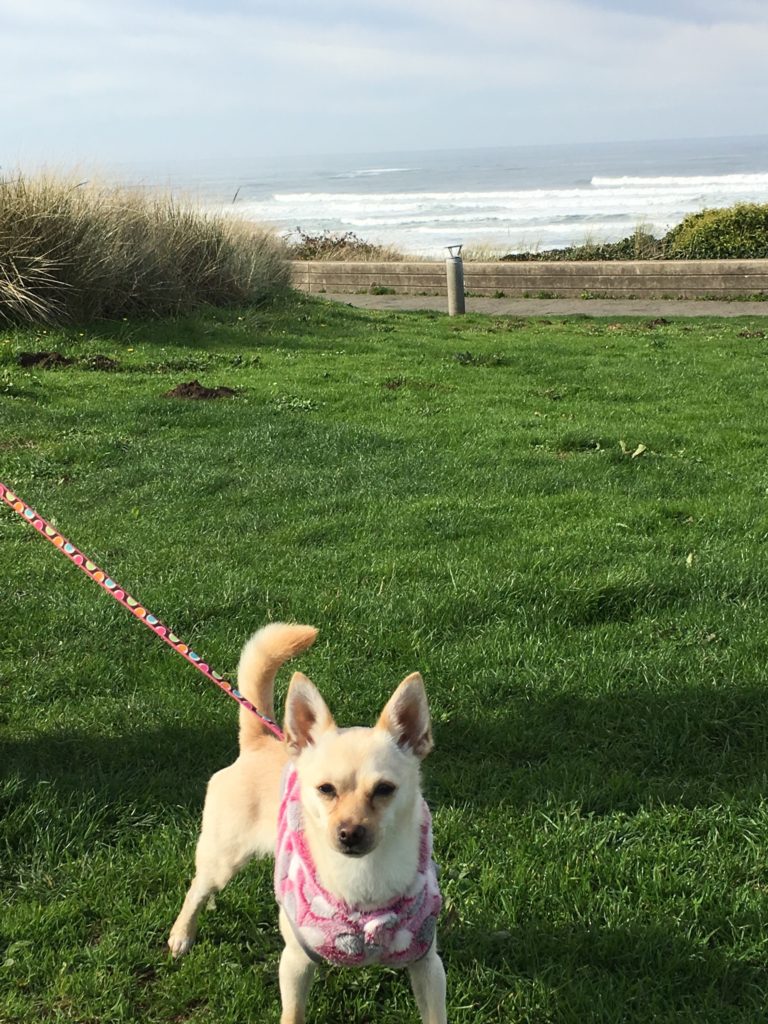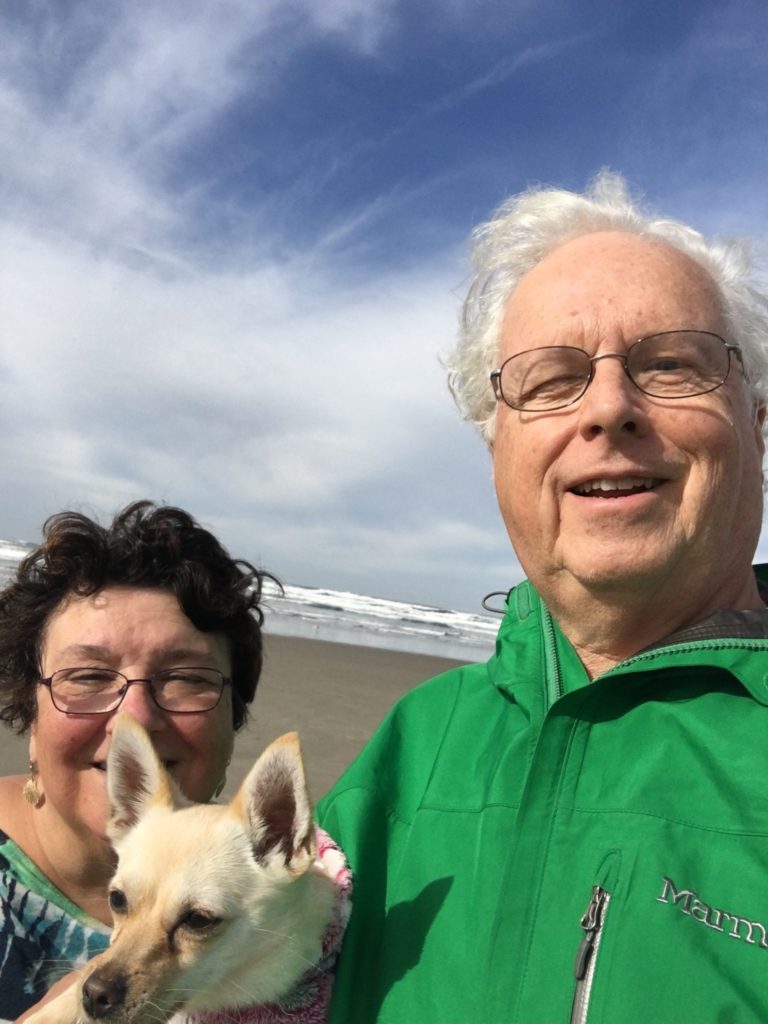 After the walk, and in Lila's case, run, on the beach, we had lunch at an outdoor table at the Deep End Cafe. With Lila and a few other dogs at those tables.
After lunch, we headed back and stopped at Tyee Cellars in Corvallis for a lovely tasting. We got bottles of their dry Gewürztraminer, which we expect to serve at our American Thanksgiving dinner.
i neglected to mention Maggie, the Magellan GPS, has an interesting way of pronouncing Oregon. It is, instead, O'Regan☘️.
We Relaxed at the hotel prior to going out to our Anniversary Dinner at Del Alma restaurant in Corvallis.