I-84/80 Boise to Rock Creek, WY – 10/24/16
Long drive, so pictures from car only.  We accidentally left our bag of maps from AAA in the hotel in Oregon, so our first thing was to go to AAA to get new maps. It also was our first day on Mountain Time. So we drove down I-84, stopping in TwinFalls, ID for a delightful lunch.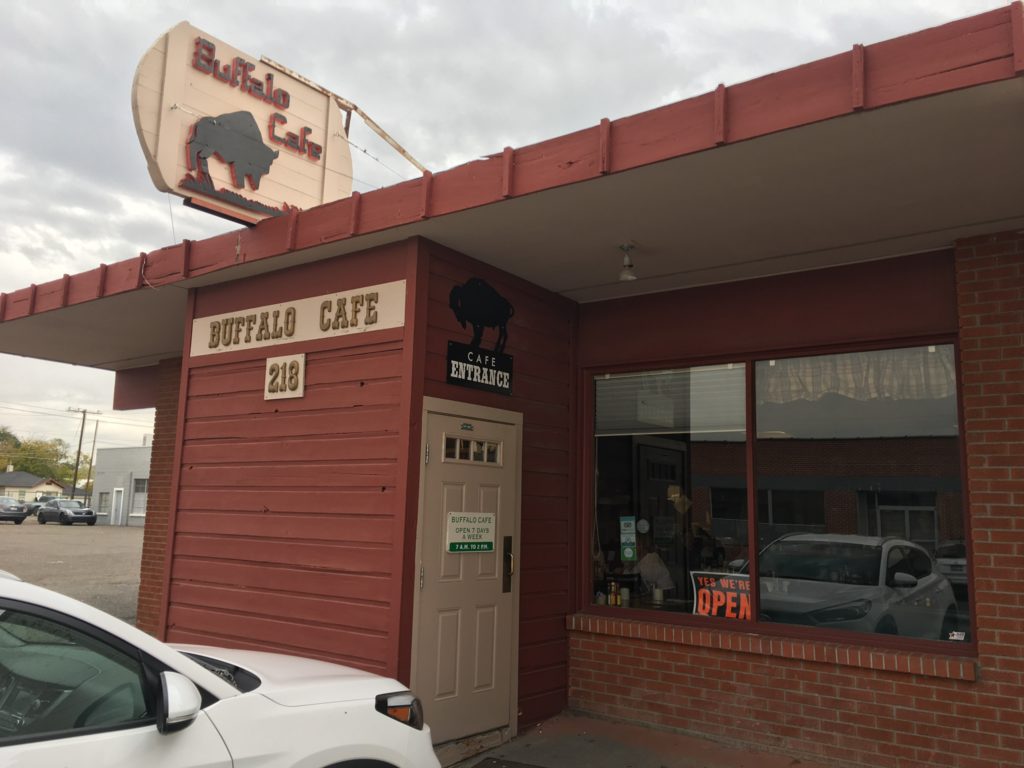 I also took a couple of shots on the road of the Idaho high country. I am sorry not to have pictures of the Snake River Gorge, and the canyons on the way through Utah into Wyoming. We were at around 6500 feet above sea level at the La Quinta Inn in Rock Springs.