To Ohio – 10/27/16
Just anxious to get home at this point and have now gotten back to Eastern Time. We left central Iowa and headed on I-80. We went past the Quint Cities, but since we were going all the way to Toledo, we didn't stop. I did see the exit for Duck Creek Park, where our family certainly went in the 1950's. Since we didn't get a chance to stop, here is the house we lived in from 1954-59, courtesy of Google Street View.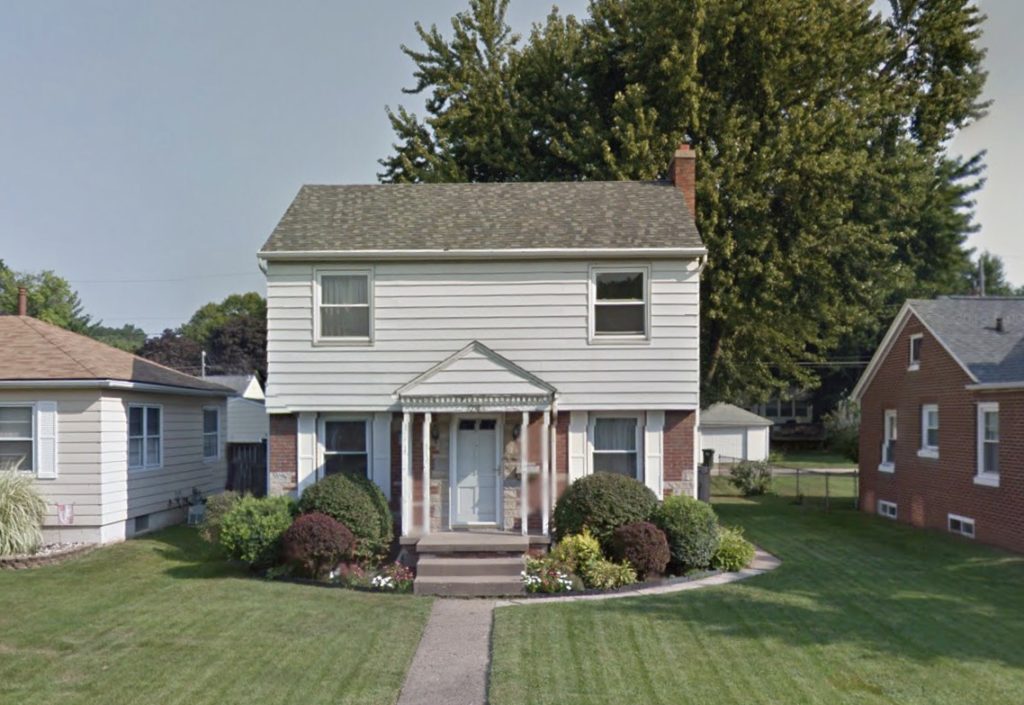 i had to take a picture of the Mississippi, although it wasn't very photogenic today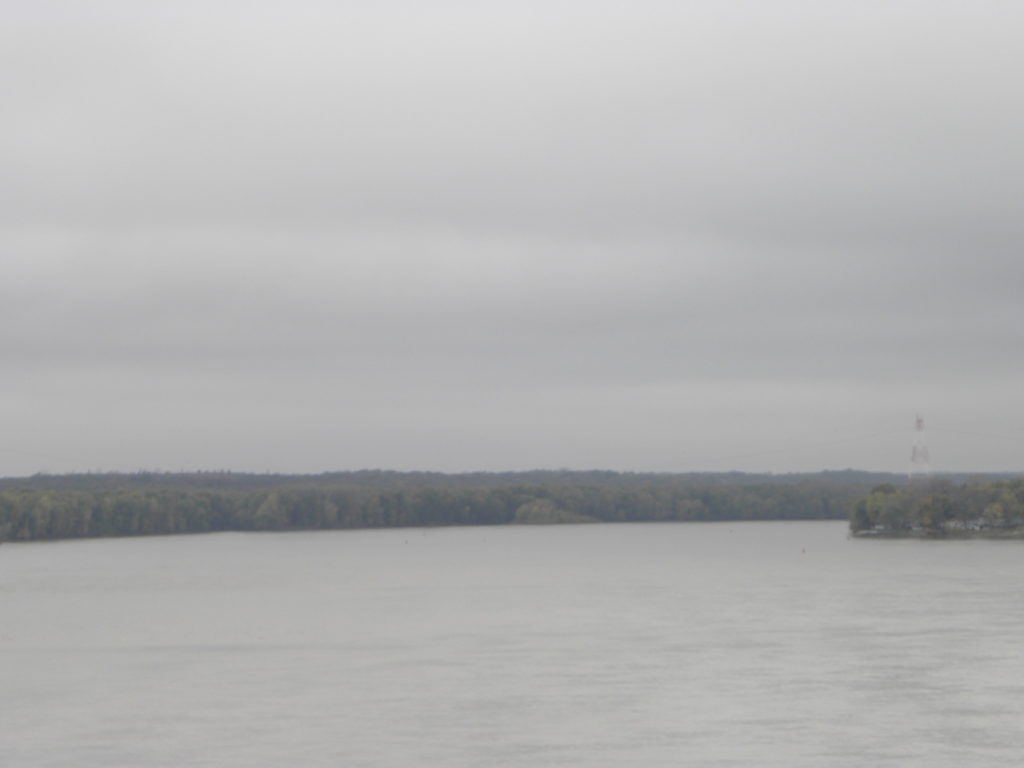 Around lunchtime we used our Trip Advisor to go to the number one restaurant in Tilley Park, IL. We found it easily, but unfortunately it was a market with a deli department.  Will have to complain about that. Luckily was a little cafe, Creative Cakes and Cafe, in the same plaza where we had good soup, sandwiches and dessert.
We continued from there on I-80, the Indiana Toll Road and Ohio Turnpike. We are now at a La Quinta in Perrysburg, OH, which is on, of all routes, US 20!  We will continue tomorrow to central New York and then me in Kennebunkport on Saturday.