First long car ride with Lila – ME to MI
We set off for the trip to Saint Johns to visit Abby, Kaan and Danny.  We were going across Canada, but our first stop was at my sister, Judy's house in Fairport, NY. We had a nice visit and got to introduce, Lila, the girl magnet, to my grandnieces, Erin and Emily.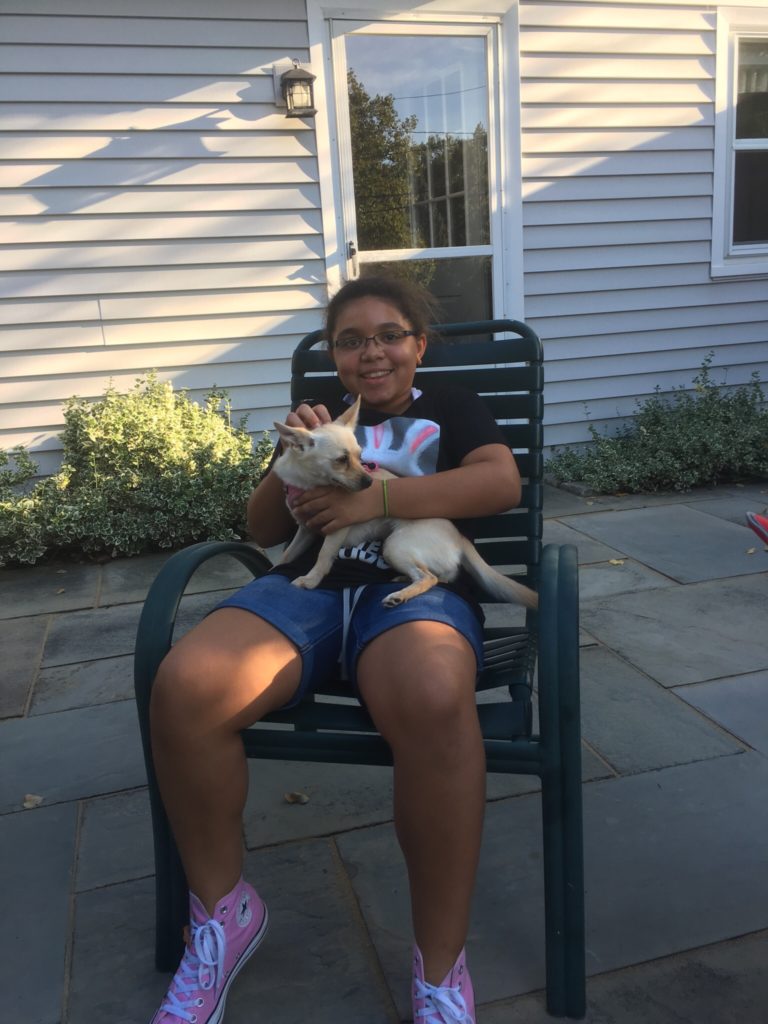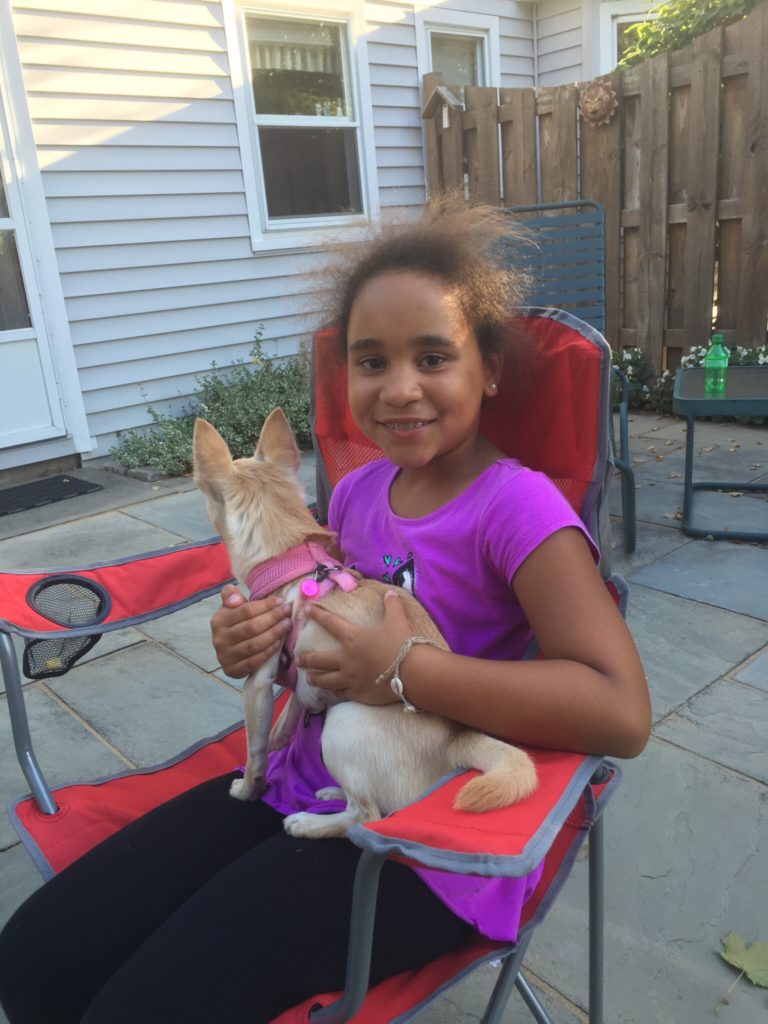 We left the next morning and drove to Niagara Falls and into Canada. We had a lovely lunch at the Old Schoolhouse restaurant along the way.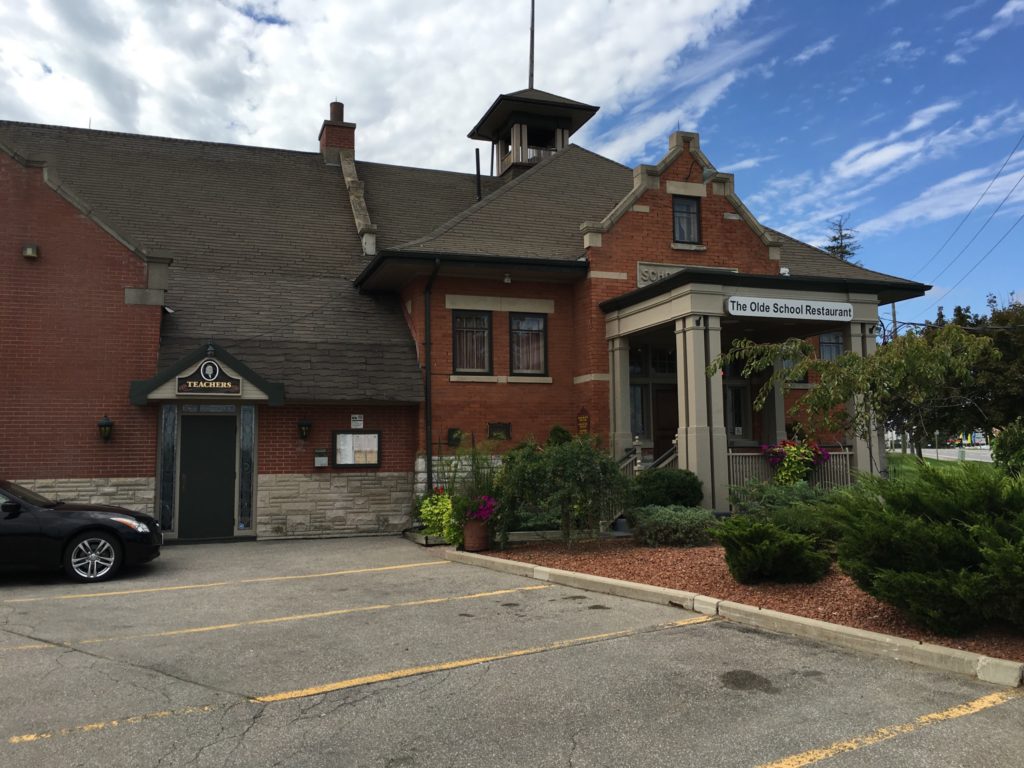 We got back into the US in Port Huron and got to Abby's in late afternoon.
Danny did not scream "Nana and Grampa" excitedly but instead it was "Lila!!"  We had a lovely visit, starting with unloading the RAV4 which contained a table, chair, teepee, and other things too numerous to count. We stayed for several days, resulting in lots of pictures.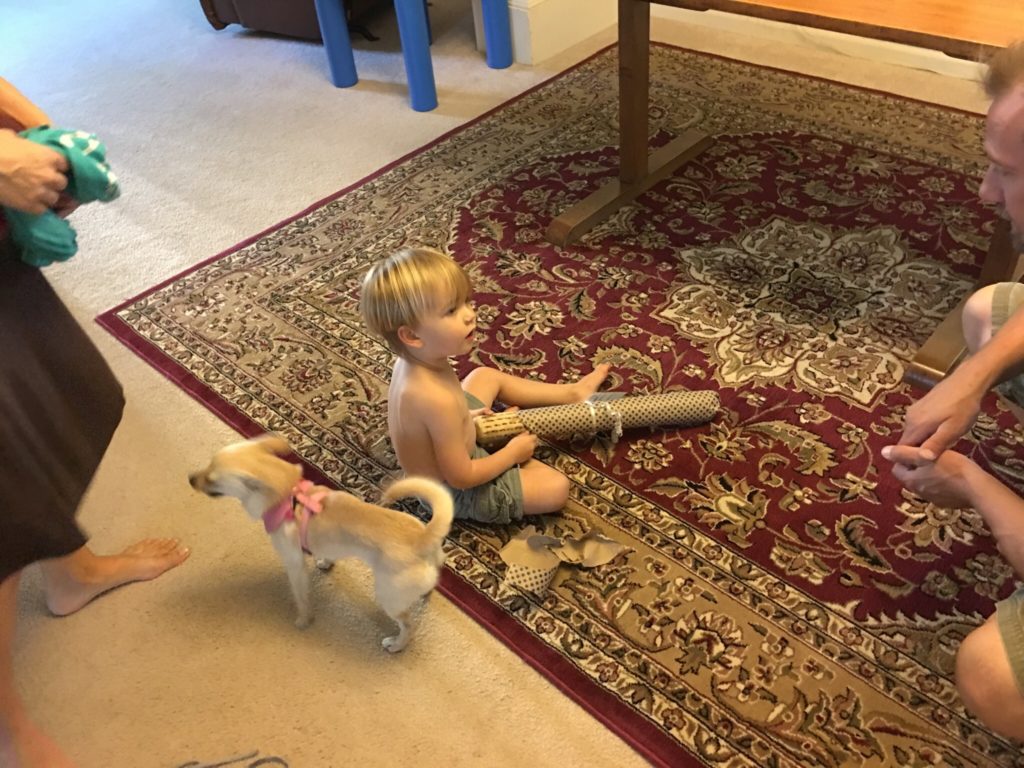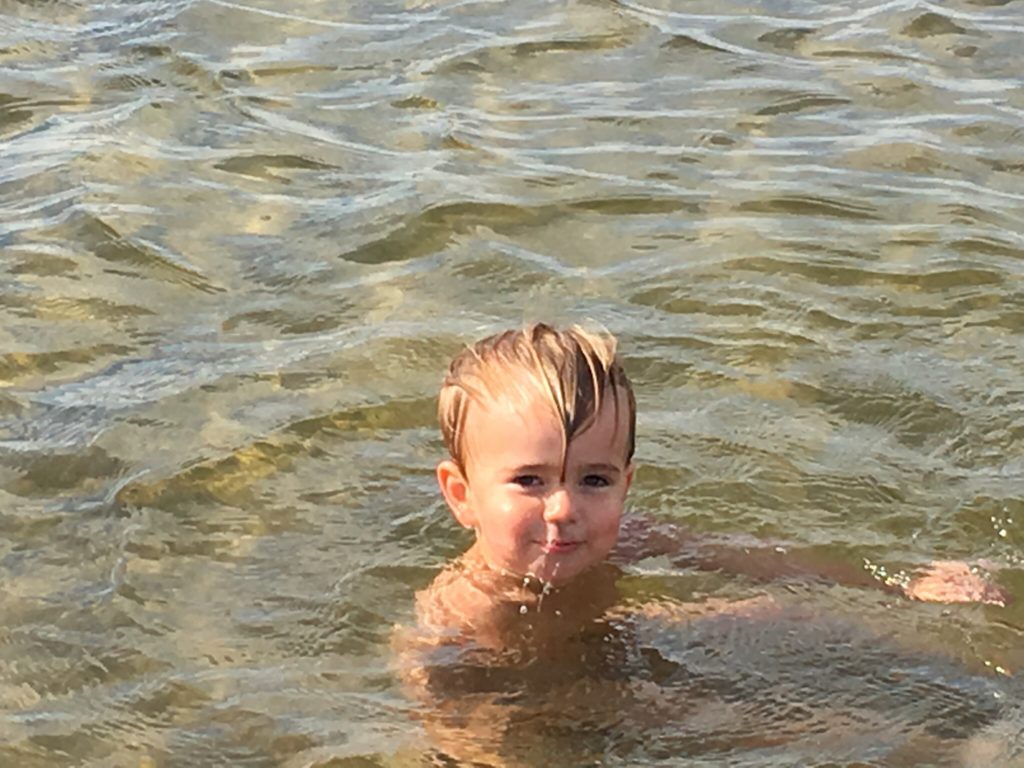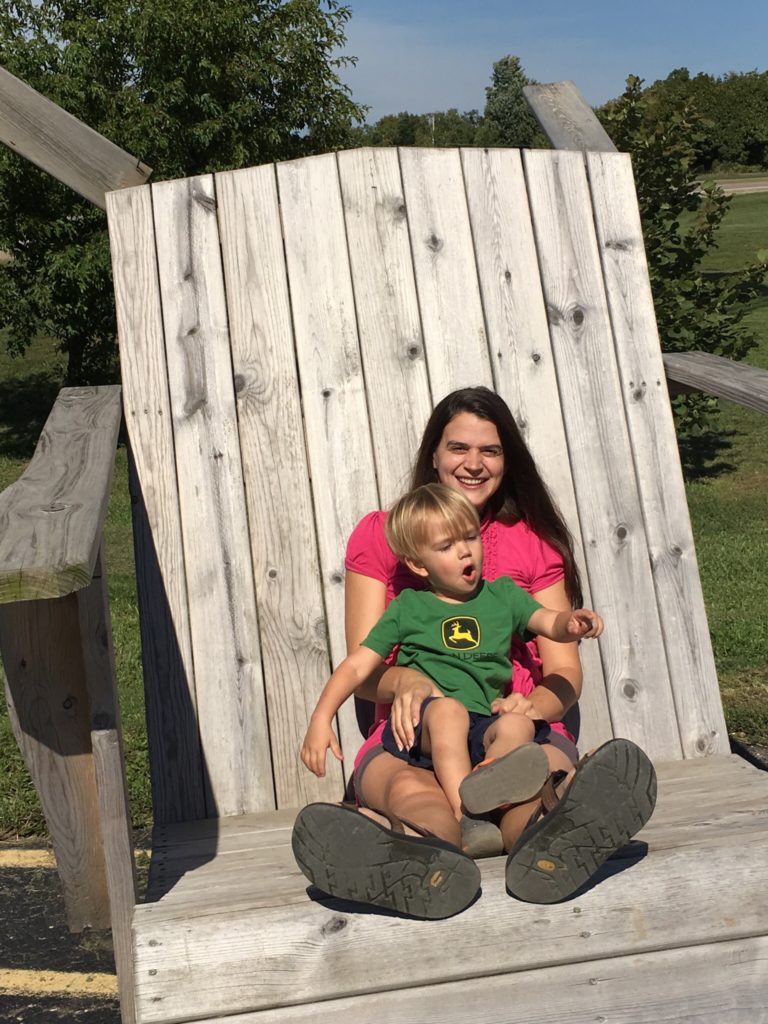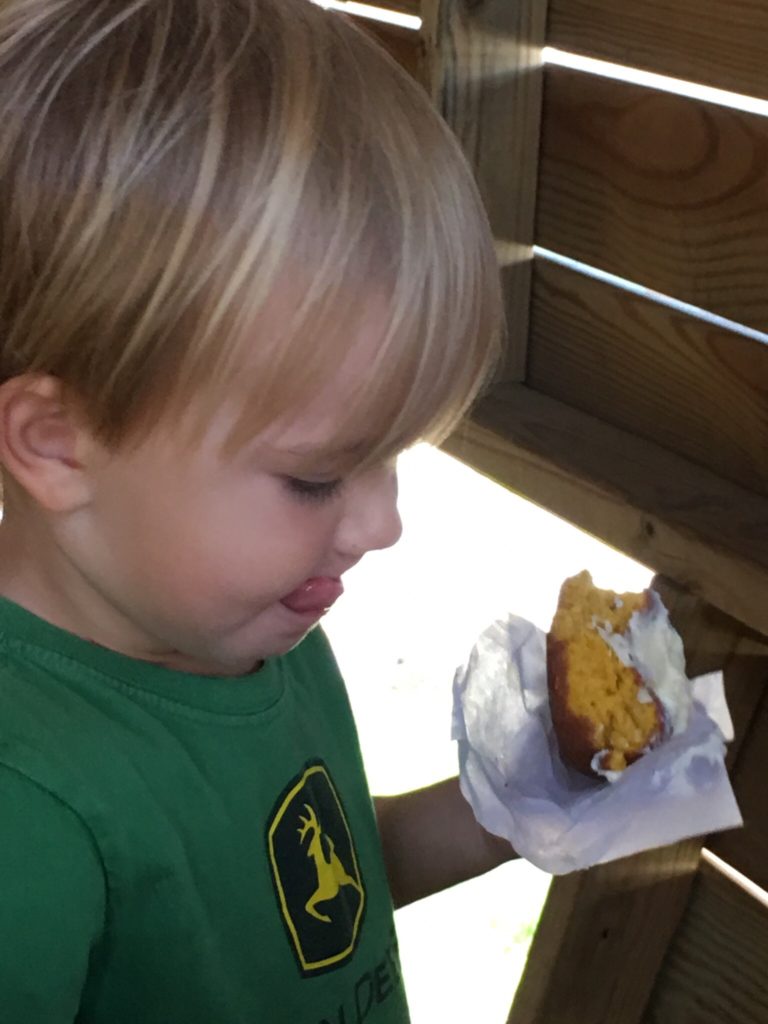 The return trip took us back to Port Huron and on to Saint Catherines, ON, where we stayed in a dog friendly hotel and went out to dinner at the Peller Winery in Niagara-by-the-Lake. This was close to the best dinner ever. http://www.peller.com
We went over the Rainbow Bridge the next morning for a great view of the falls and then drove for a long time arriving in time for an I-495 rush hour and getting home a bit exhausted.