Two Long drives Quebec to Pembroke, ON to Sault Sainte Marie 10/5-6/16
We had a relaxing morning in Hotel Champlain, walking Lila and having breakfast. The place was so dog-friendly that she stayed with us while we had breakfast. We left before 10 and would have sailed smoothly through Montreal except that our Magellan said "Comtinue on the current road", when it meant "get off route 20and bear left on route 25 north". We had a great time getting back on the road but only lost a half hour or so. We continued through Ottawa and up the Ottawa River to Pembroke.
We had a great dinner at Anthony's Italian Restaurant.
This morning we had breakfast at ththe hotel and started up the TCH along the Ottawa River.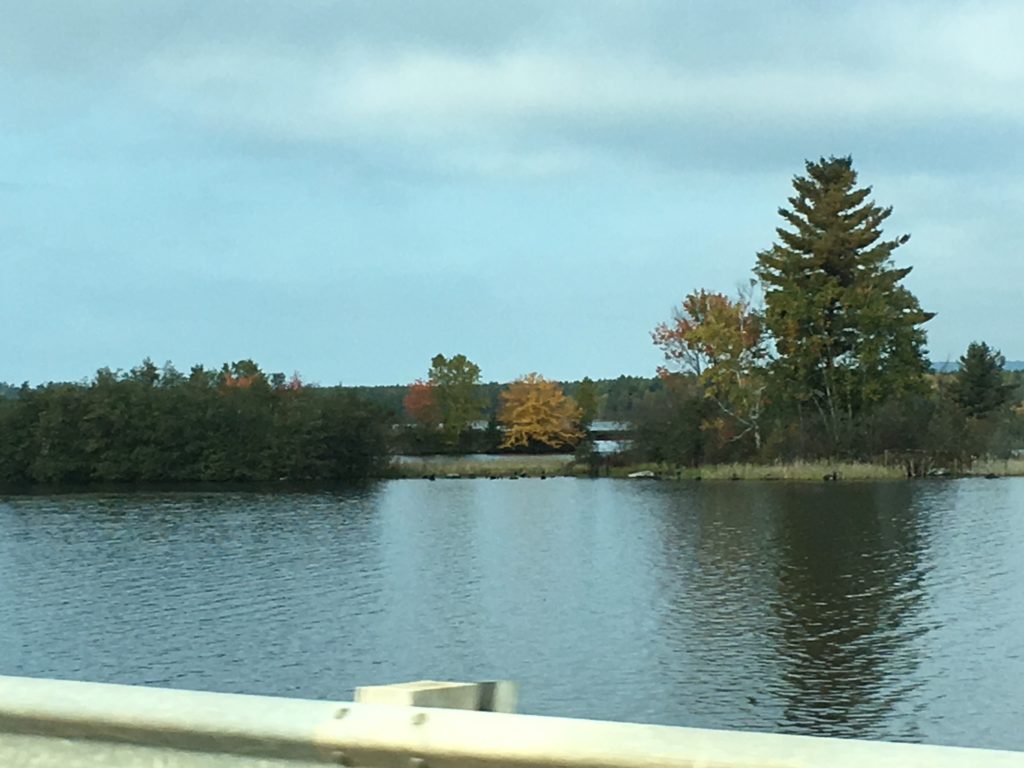 We continued up and then turned west, and lunch at a diner in North Bay. Neither of us had cheese curds and gravy on our French fries, a lovely heart-healthy Canadian delicacy called a Poutain?.   We drove quite a while after lunch and stopped for a bathroom break at a natural area.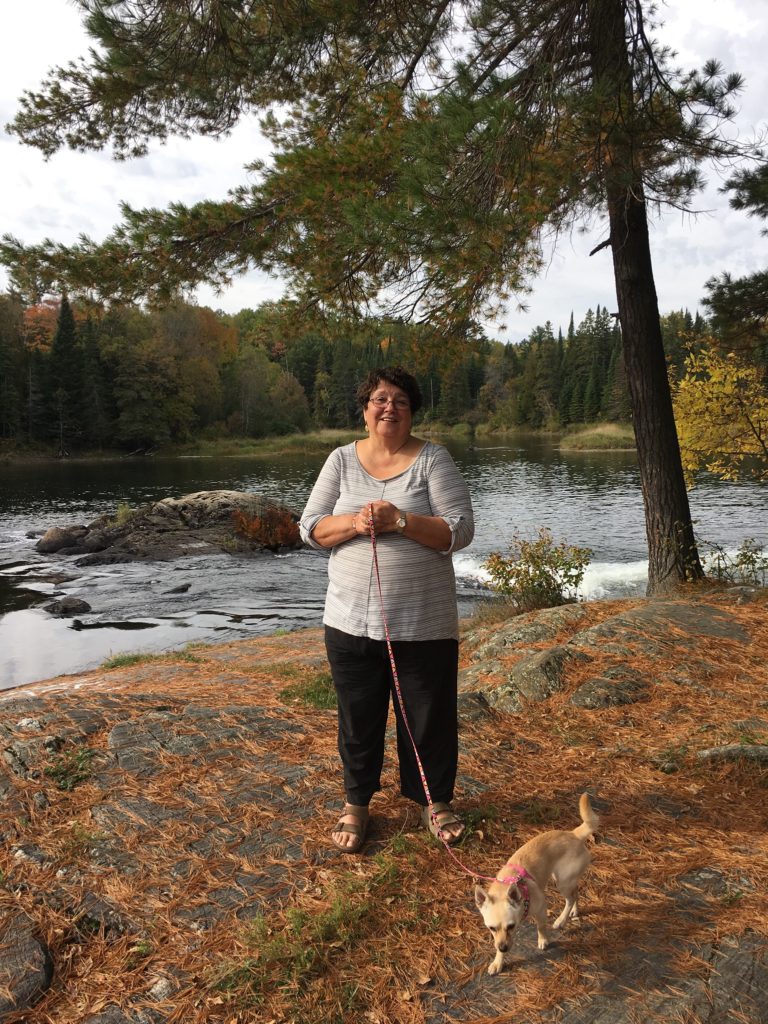 We finally got to Sault Ste Marie around 6 pm and are now relaxing. We made today's 400 miles without filling the gas tank. Now we get to see how much 1.079$C/liter gas we can get in the car.