Last full day in Ontario. – 10/8/16
The Birchville Motel in Nipigon was lovely. The room was very clean and spacious, despite having two beds and it had a fridge and microwave. There was no breakfast included so we ate in the room and headed out early. The drive was easy and we stopped a few times along the way at a beach and later at a waterfall area.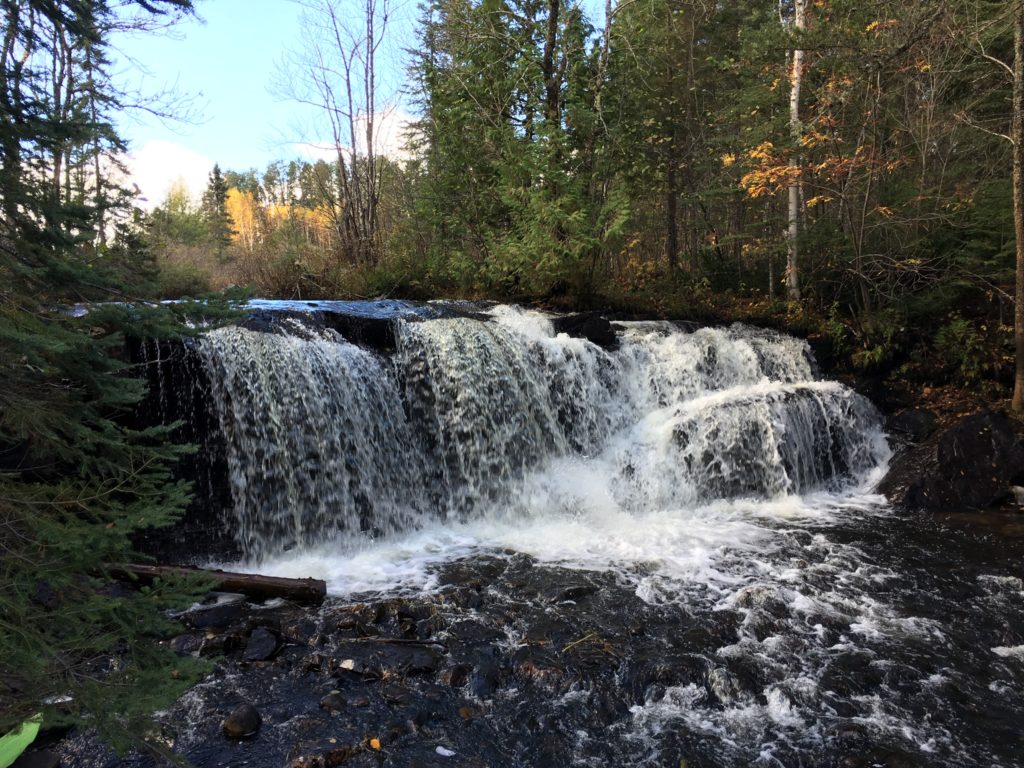 At another stop we actually saw some snow.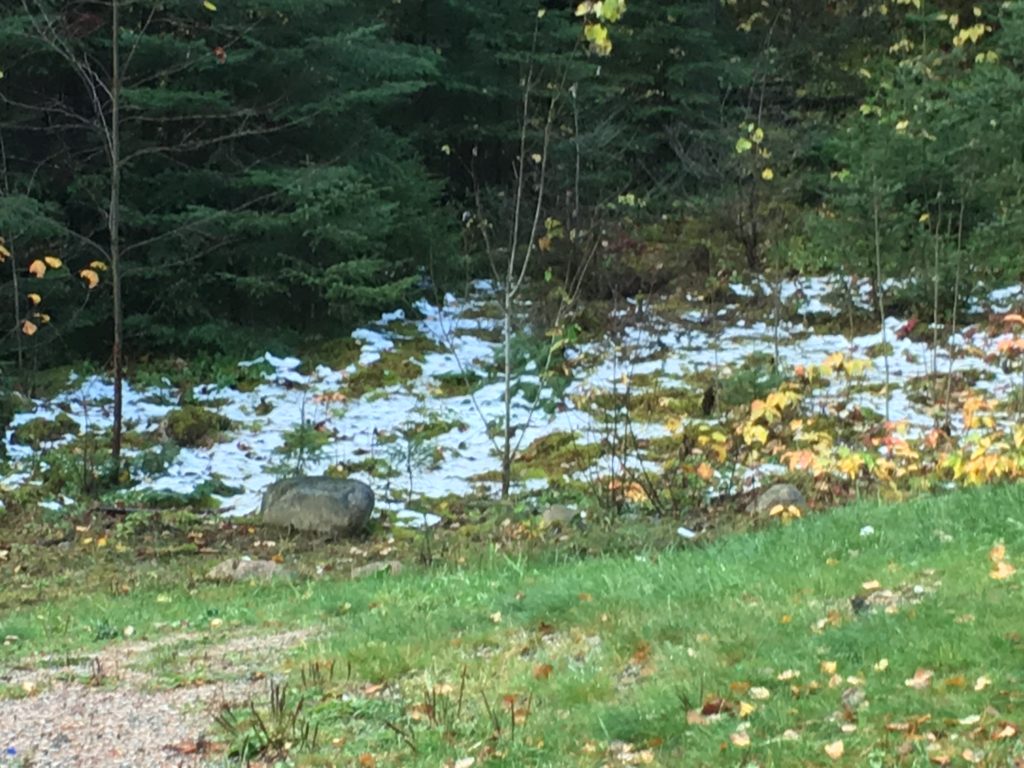 We had lunch in Dryden, ON and found a nice pet store (The Pet Store) where we got a new sweater and a parka for Lila, who had been shivering a bit.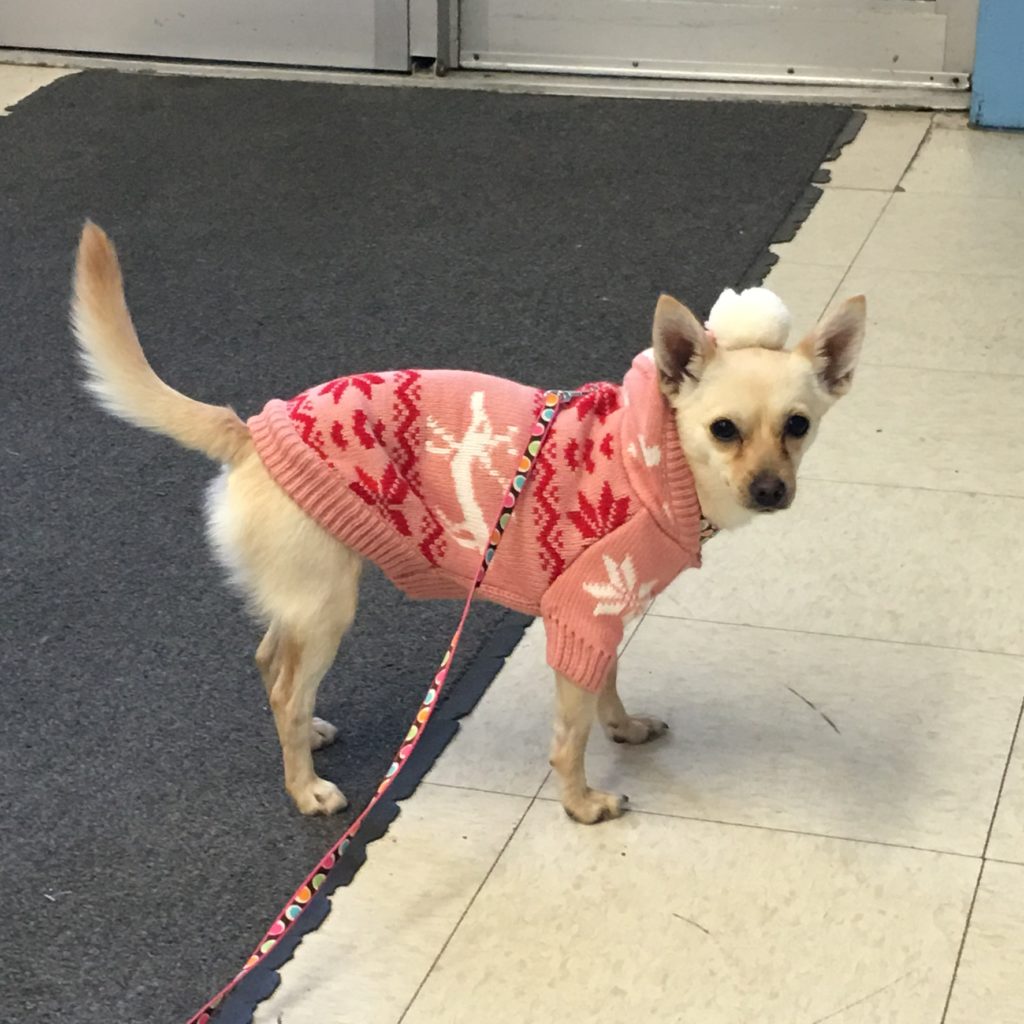 We completed our drive to Kenora, ON and checked into a nice Comfort Inn. The drive was shorter and gave us a chance to go to a laundromat ("The best laundry between SaulSte Marie and Winnipeg"). We went out for dinner at Lake of the Woods Brewing Co. Tap Room. We had the "Paradise by the Dashboard Light" which was a huge portion of meatloaf (of course). They also had a duck dish which was entitled "The Howard", which we didn't try. We could wearily have split one plate, but now we have a nice lunch or dinner for our cooler. It really looked like a great place for the Sleazy Bar Group to go some month, except for the 27 hour drive from Kennebunkport. All of the music we heard while in the restaurant was not only from my record collection, but I had seen most of the groups live in the 60's or early 70's!
Sign in motel:
On to Manitoba, Saskatchewan and beyond!